Here are a few pictures of my work in progress, taken in the jungle. (OK, it's not really the jungle, it's my front yard. It just looks that way because my shrubs are growing out of control.)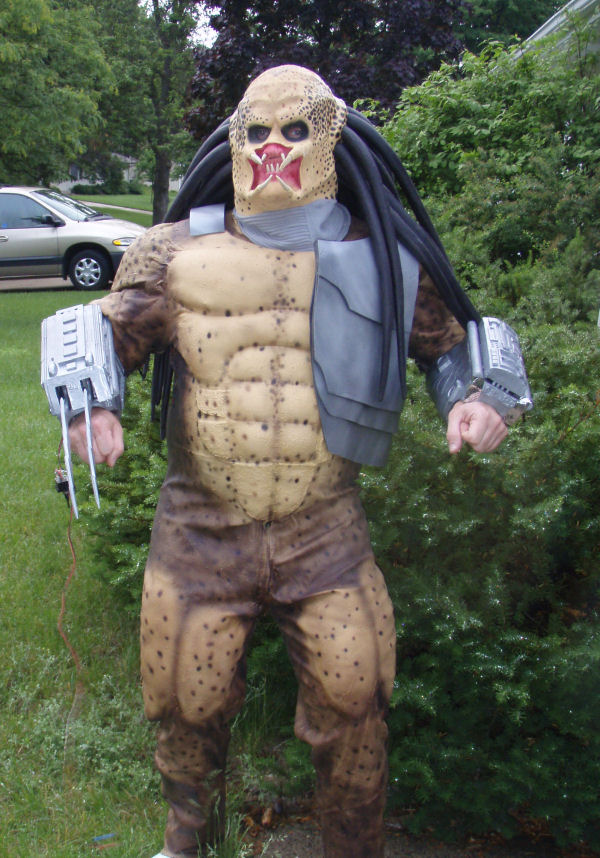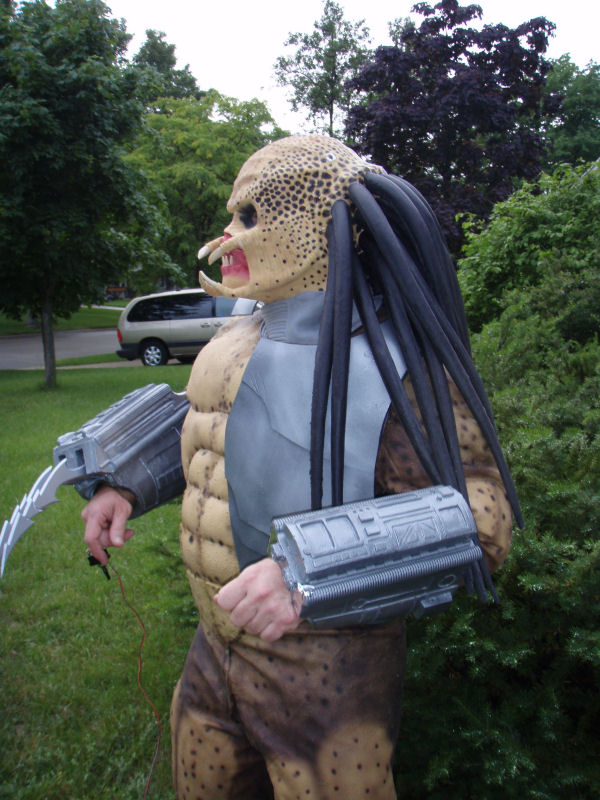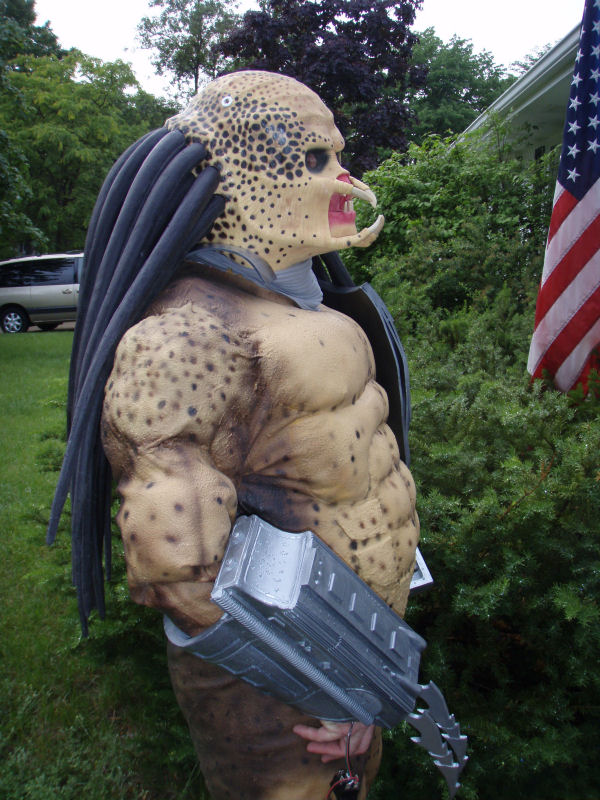 I've finished the shoulder armor, but I haven't attached the backpack yet. I also have the feet, but I haven't painted them yet, so that's why I'm not wearing them. Also, I didn't put the neck rings on straight... oops.
I still think I need to tweak the color of the mask and the skin, but overall I think it's coming together.