I've started sculpting a Predator mask. It's still in the rough stages right now, but so far I've been working on the mandibles and the inner jaw. What do you guys think?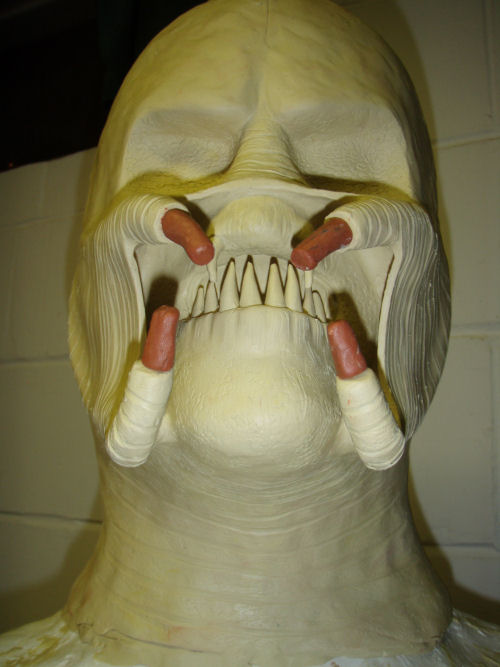 By the way, the rust-orange "teeth" at the end of the mandibles aren't the real teeth I'm going to put in there. Those are just there for reference. I'm going to sculpt the real teeth separately after I do the latex casting. I figure I've got enough of a challenge already with the undercuts that are involved.
Any comments on the proportions, the texture, or the general layout?