I bought a new Pete Mander P1 mask to replace the one I sculpted myself, since I made several errors in proportion. I also want to do a more realistic, and probably more involved, paint job on this one. So, I'm going to post pictures in this thread, and I'm looking for comments along the way. In other words, don't let me screw this one up.
Here's a base coat on the new mask, along with the suit: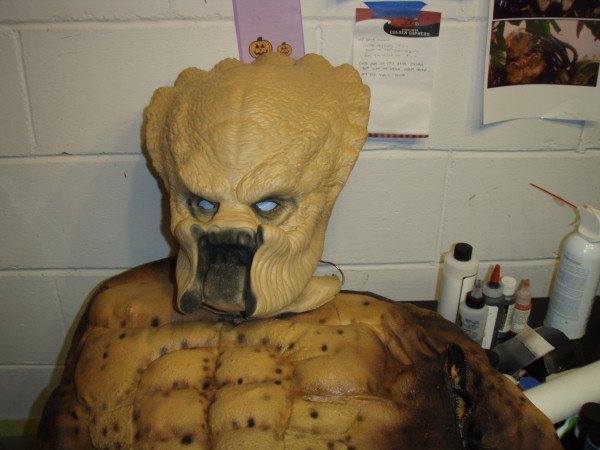 I think the base color on there is pretty close to the real Predator color from the movie, although I'm wondering if I need to make it darker and yellower to match the color on the bodysuit. I had way too much yellow in the original color scheme.
Here are a couple shots with the old mask for comparison: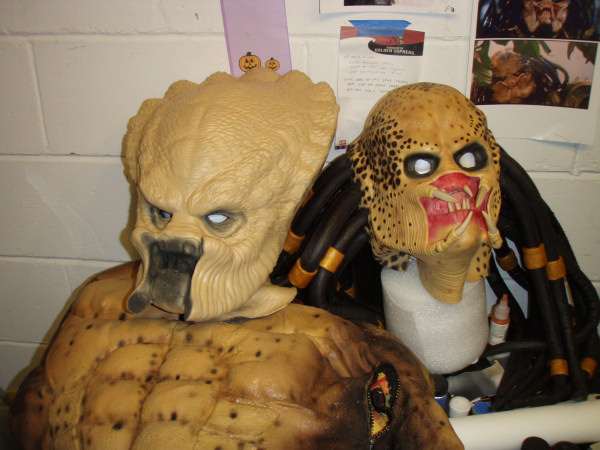 Do I need to tweak the color on that base coat at all?