Here's the bodysuit that I've been making, based on the MacGuyver Mr. Incredible costume method. I started out with the basic Mr. Incredible costume, but I reshaped the shoulders somewhat. The original shoulders had this weird lumpy shape that didn't resemble human, or Yautja, anatomy at all. So, I did some cutting, some padding, and some restuffing to make the shoulders look like they had actual deltoid muscles.
I've been working for the last couple weeks applying latex to the costume. I tinted the latex as I was applying it, which gives it a decent base color. I started the paintup yesterday, so here are the results so far: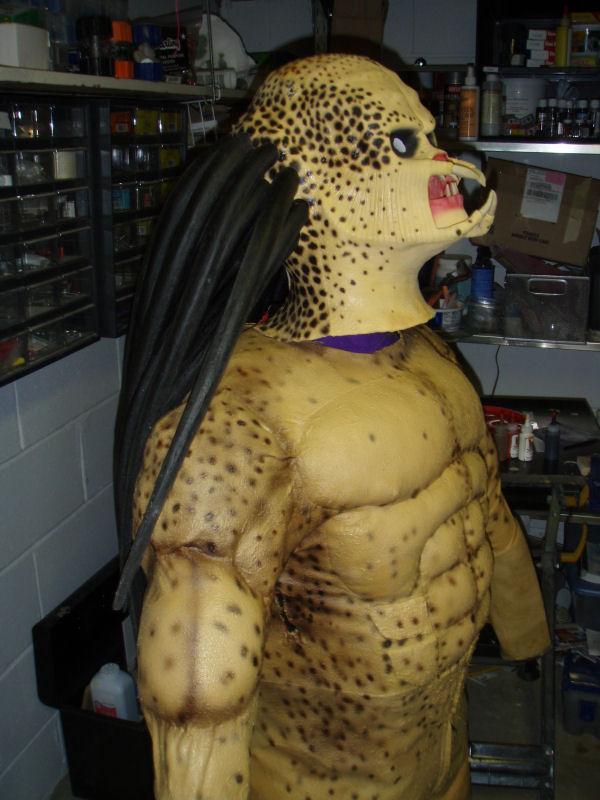 I'm going to see if I can tint the mask paint a bit so it resembles the body paint color a little more. I tried mixing the colors for that mask three times before I came up with something that wasn't too yellow, but I still need to back off on the bright yellow stuff.
Any comments?