-Elderpredator-/Jeremy contacted me and asked if I would build him suit and a gladly accepted. Im excited to build this for him and it will be unvailed at San Diego Comic Con '2009! Its a custom AVP based Elder suit. The suit is AVP based with a few switch-a-roos thrown in for style. A few parts have come in so, I thought it was time to get the thread rolling. Here we go....
Started with a DBP1 closed mouth mask.
He chose a Biohunter76 AVP Elder Bio. Paint, lenses, and lasers by Biohunter76. As you can see the bio fits the mask great.
The mask came with a P1 style neckring.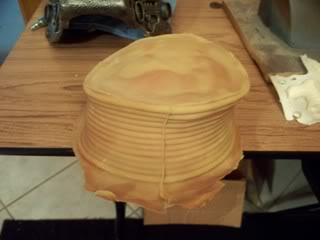 I asked him to make a ductape dummy of himself so I could build the suit to fit him. He did exactly that. Thanks man and nice job on the dummy. Gonna stuff yo ass up asap!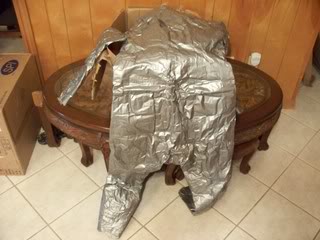 And today in the mail was a box with a brand spankin new set of Booie dreads with AVP dread rings. These new dreads of his are sick! Very small seams, and they are a bit shinier than his previous ones. They are very very nice.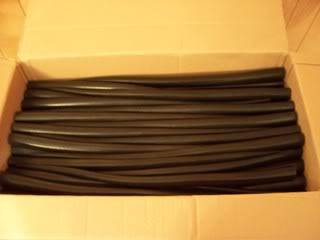 Jeremy is buying quality parts and spending some jack on this suit. I will do my best to deliver a great looking, nice fitting, and quality suit he will be proud to wear and own. I build every suit as if it for myself. Stay tuned for updates!
Thanks
Bovine13