Sr Member
RPF PREMIUM MEMBER
There's a brand new project underway!
I began this project by developing a
sloper
for the torso pieces. This basic pattern was used to create both the 'jacket' and the leather vest. Once I had the fit the way I wanted it, I used one side of the muslin for the 'jacket' and the other side for the vest. Here are pictures of the muslin being fitted and the resulting paper patterns that came from it.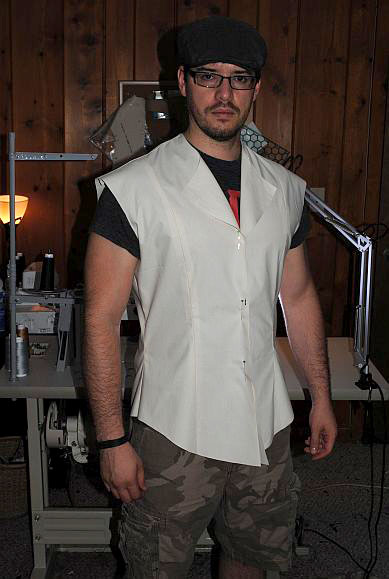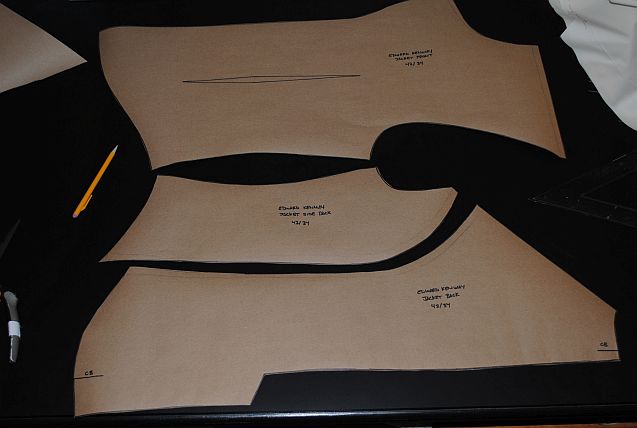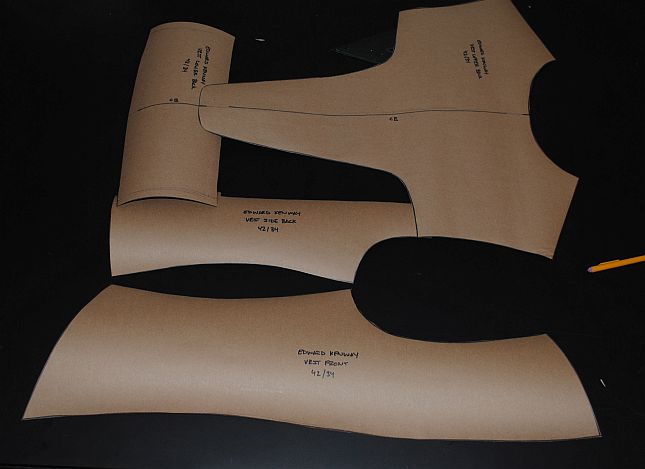 With the patterns for these two foundation pieces done, I was able to begin construction. I started with the jacket.
I first made the shell in a French blue suiting with a slight rib woven in and a twill with a nice natural tone to it. I decided to go with a natural tone in the twill because it already has a nice depth of color, will reduce the amount of work needed to bring it down in the distressing stage and I'll never have to worry about it blowing out in front of a camera.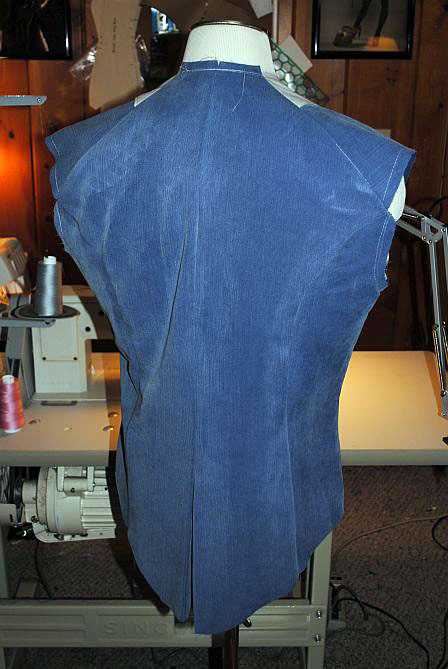 At the same time, I also started on the shirt. The shirt is being made of an ivory lightweight linen.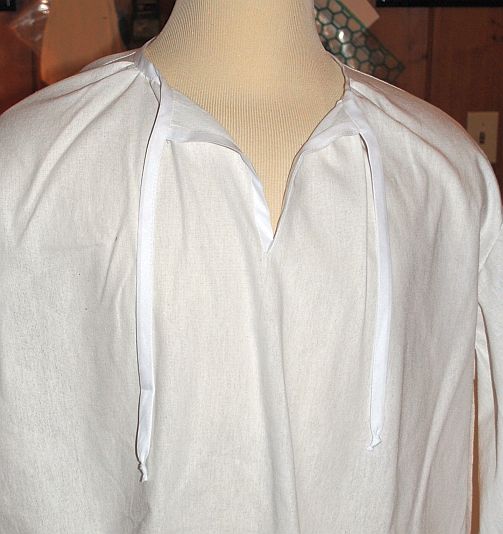 The next step on the jacket was the braid trim on the front. This was zig-zagged to the front sections before the linings and facings were added. There is also a small white piping that will edge the seams between all of the blue and twill sections.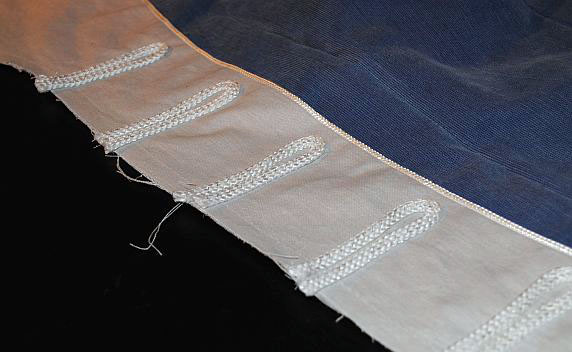 Once the braid was done, the jacket could be faced and lined and the collar added. Here is the complete (to this point) jacket with the shirt (still in progress).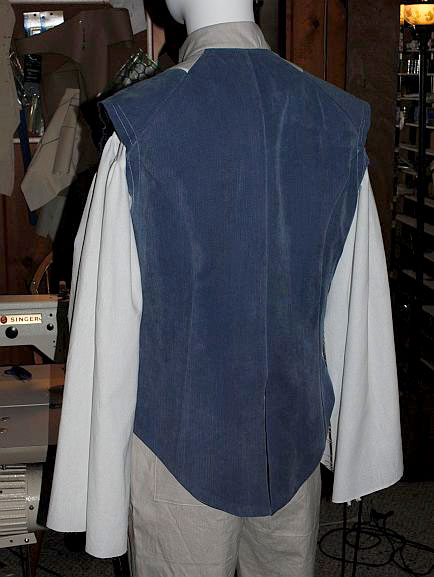 The vest was next. Using the pattern, I built the base vest in brown leather.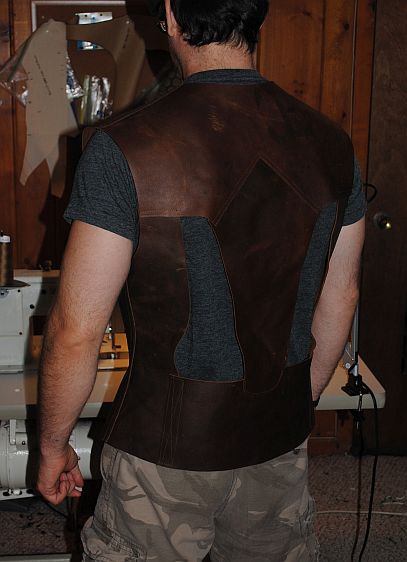 I then began adding details. The first to go on were the front edges and the shoulder pieces.
I found some very cool jeans buttons in a gunmetal finish with skulls embossed on them - a perfect choice for the tabs on the front of the vest. These will also be used on the leather sections for the arms.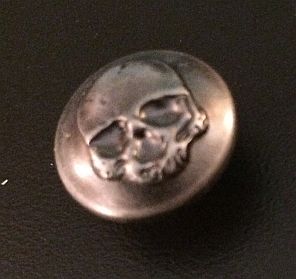 The front tabs with the buttons were added and the back straps with the rings were riveted on. Here are a few pictures of the finished vest with the jacket.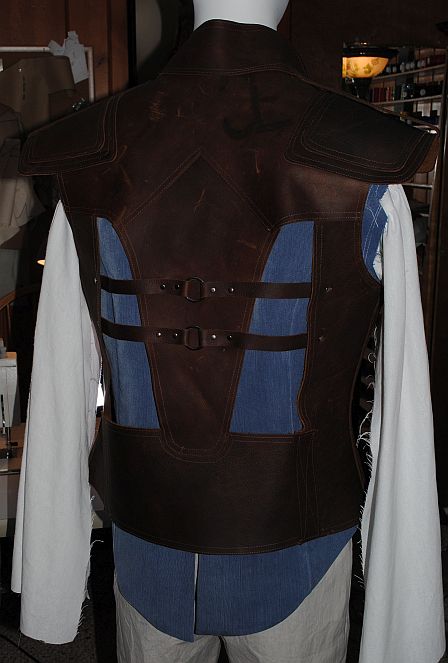 The next steps will be to finish the shirt and build the lower 'tabs' that will go under and create the bottom of the jacket.
Stay tuned!
Last edited by a moderator: