Hello all still a newb to your site and what can I say, its wicked Its made me buy my first mask, I tried to sculpt a bio but it knackered up so I took a punt and got the below cheep off ebay.
In Topic: My first Bio attempt
I'm gonna use the clay again to tray and make a under mask for the below. Got some great insparation form you guys.
Question for you all is, can anyone please help me to work out what type I've bought?
I should get it within the next few days in the post. I know its a P1 but what era , what caster ?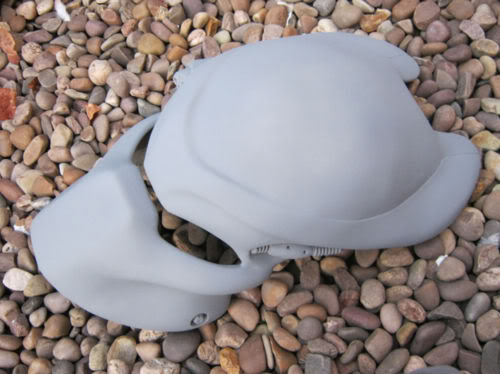 Any help much apreciated.
I'm gonna continue this thread if its OK when I get it and put up some actual pictures of it and progess etc.
My plans are, nothing to revelotionalry or ground breaking is to weather it like my hockey mask. But as screen acurate as I can, tidy up any dents and bumps and make it nice and semetrical. Install better tri laser front part and add 3 lasers and batter and switch.