Sr Member
RPF PREMIUM MEMBER
Putting together a quick/cheap EE-3 for a friend. Told him it won't be accurate, but we'll try get something that still looks the part.
Picked up these parts a few months ago for around $50...
I reckon there's enough there to make it work.
Mounted the larger pipe to the toy gun and cut up the grips to fit.
Using the 3D printed stock mount for this one.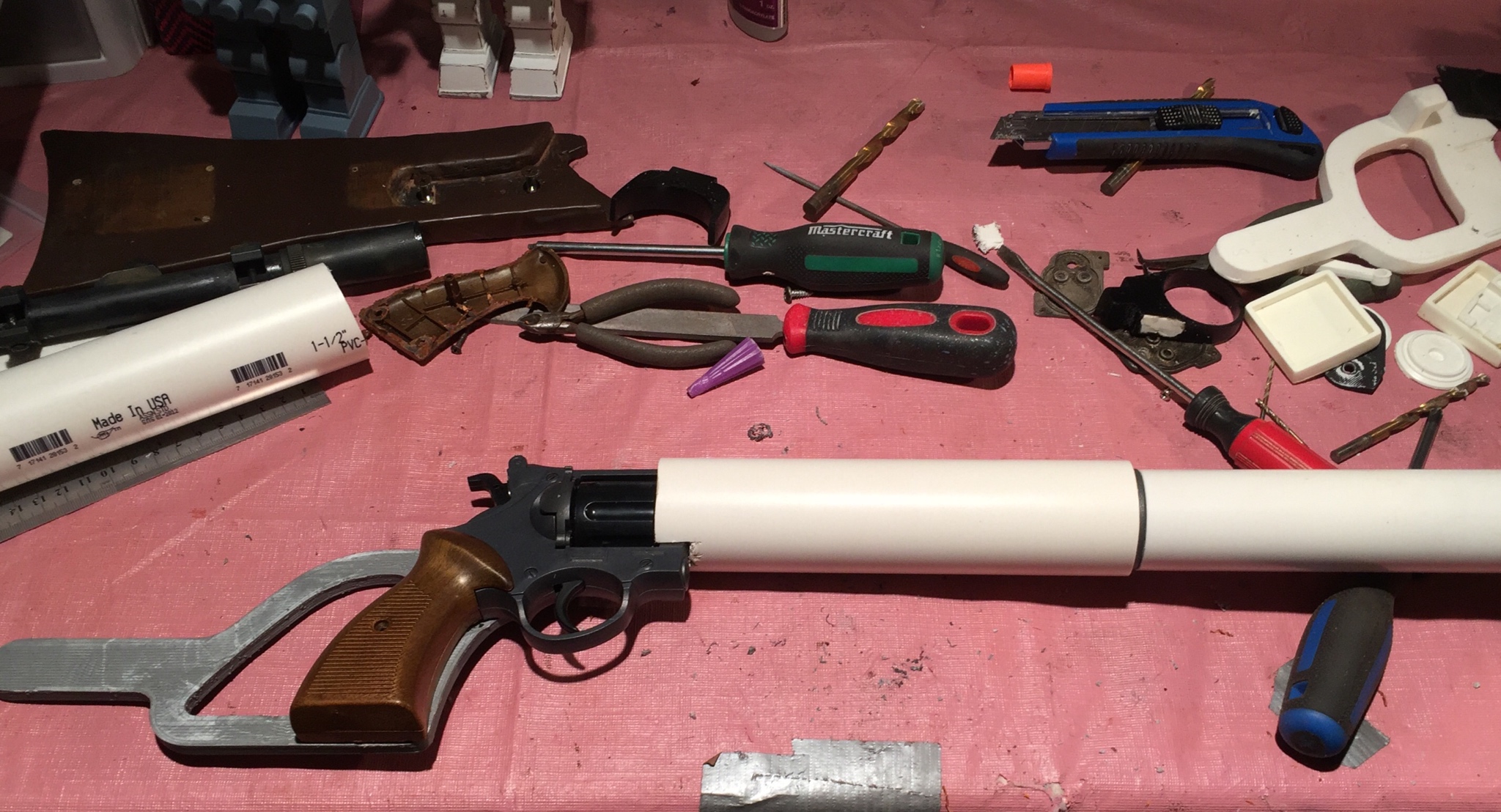 The toy gun fits quite well but will need some filler later.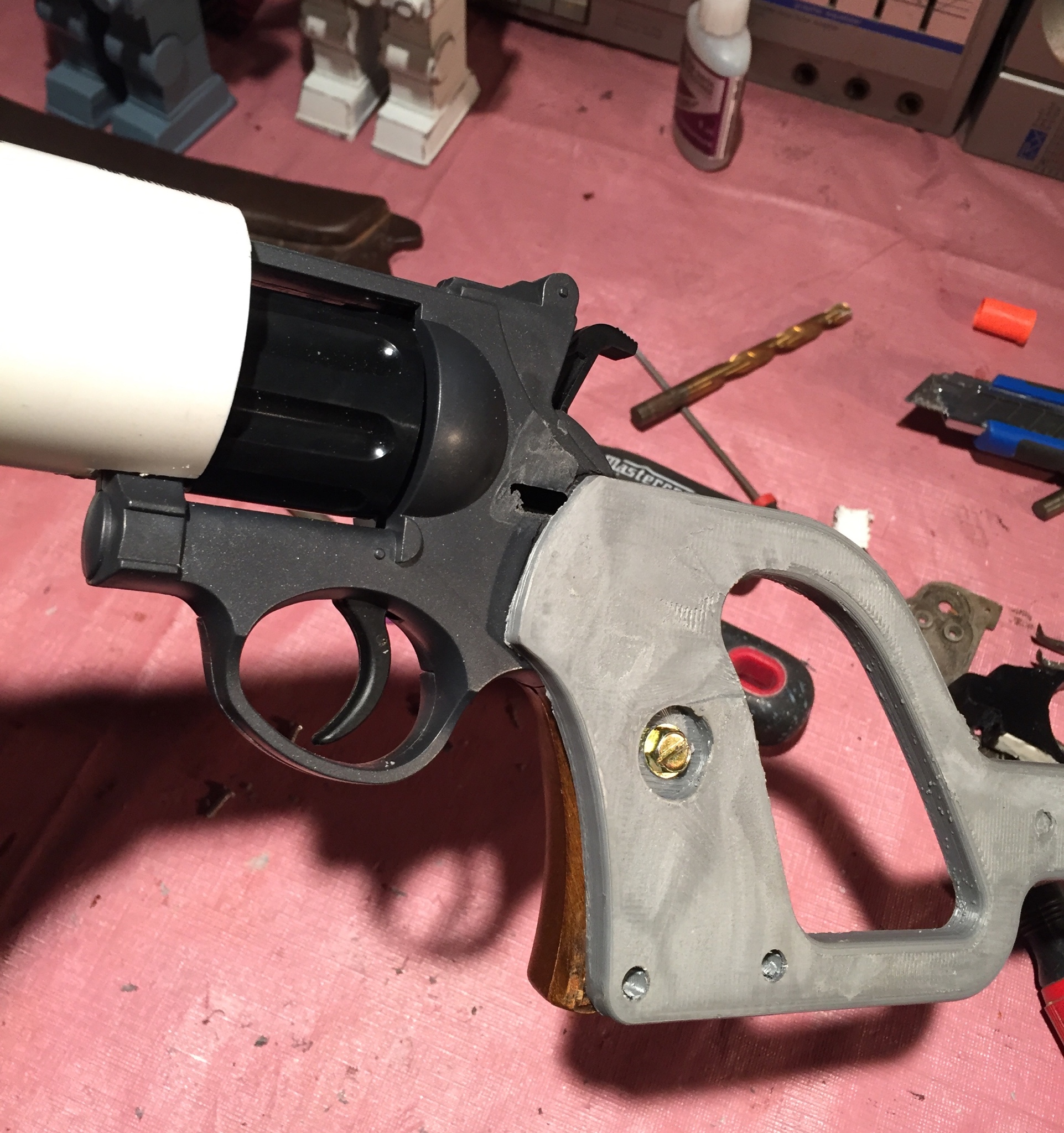 A few screws here and there and the gun is mounted rather securely to the barrel. Used some plastic to fill out the gun body.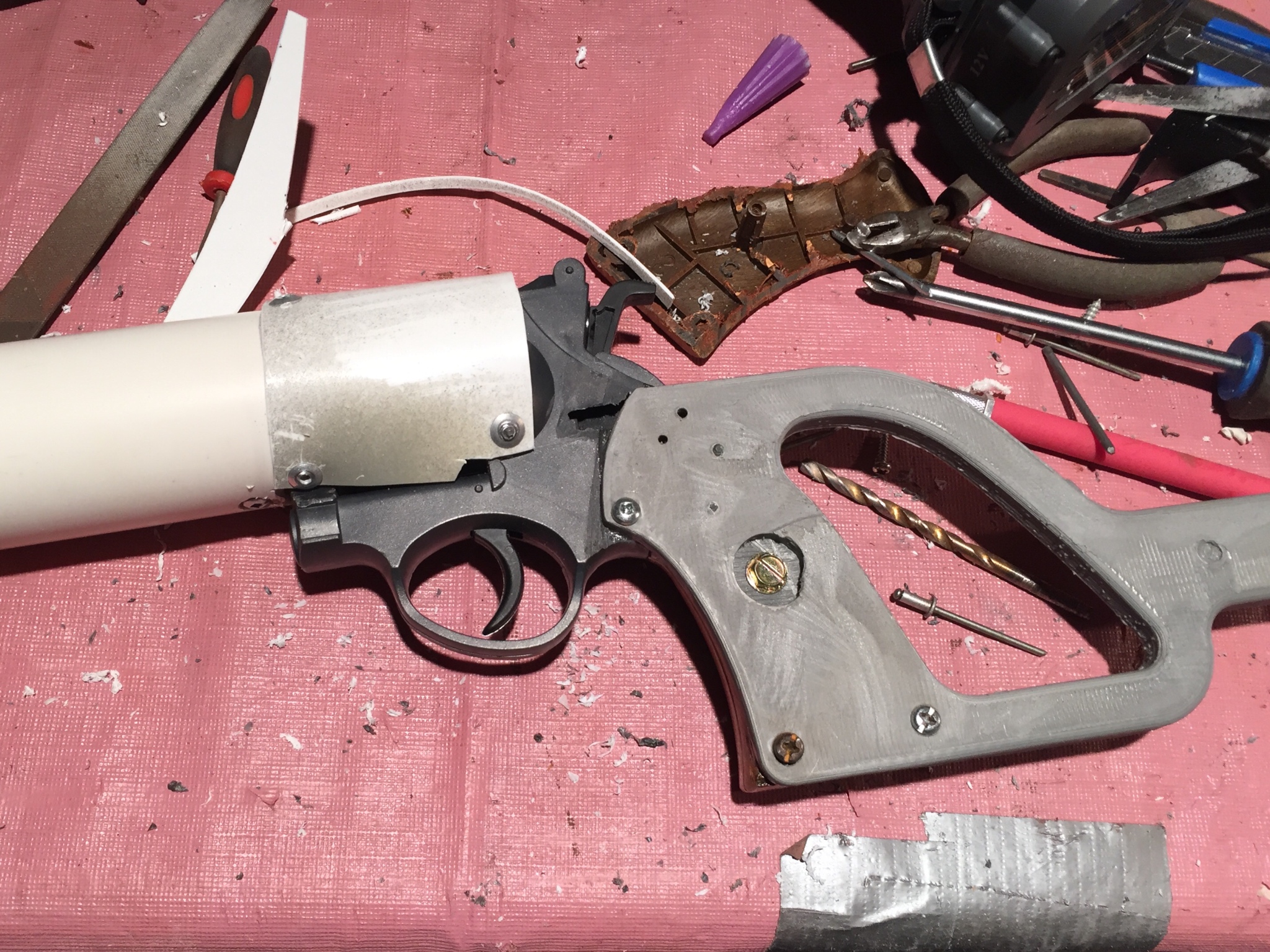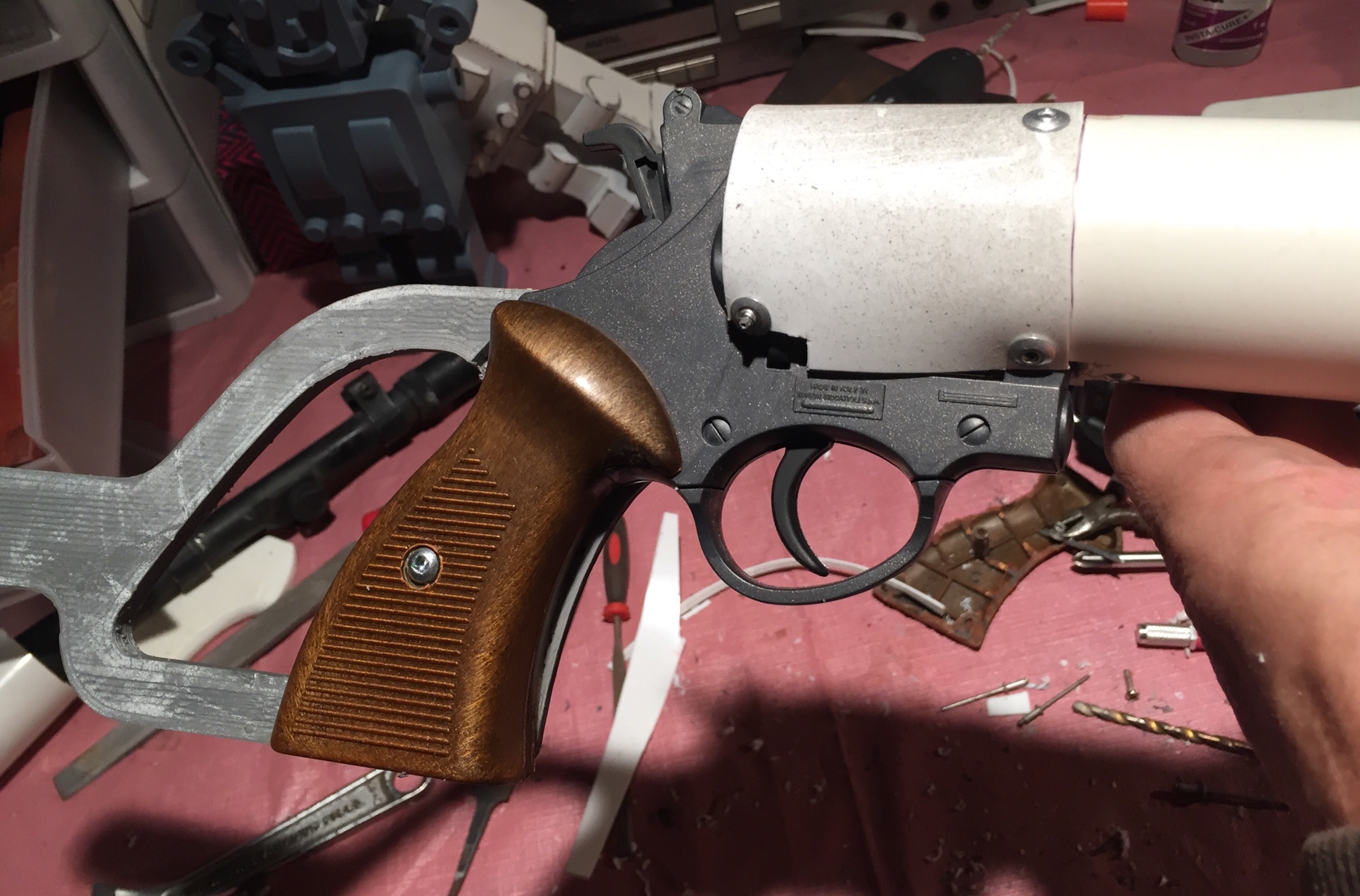 So day 1 and here is where we are up to...

Next up - scope mounts...
Last edited: