January 14, tried dyeing polycarbonate using Rit DyeMore Synthetic using instructions I found online. The results were very bad. I may need to revisit Rit later on.
January 15, I tested iDye Poly Green using the following instructions:
1. Fill stainless steel pot with 3 liters hot water. Water level should be half the height of the pot, or lower. This may be done with an 8 or 12 quart stock pot.
2. Add all contents of the iDye packet into the water, and mix until fully dissolved. This can be done before or after the water has started to boil.
3. Bring water to a boil. Do not exceed 212 degrees Fahrenheit.
4. Stir frequently throughout the entire process, as the dye will separate from the water.
5. Fully submerge the object that is to be dyed. It can be dangled from a nylon string, which is held up with a dowel that goes across the top of the pot. For the small Lego items I dyed, keep submerged for 1 whole minute, then remove and rinse in cool water to check the color. Resubmerge it in 30-second intervals, rinsing it with cool water each time you pull it out. Repeat until the desired color saturation is achieved.
These were my results. iDye Poly Green is too blue. I will test iDye Poly Kelly Green next time.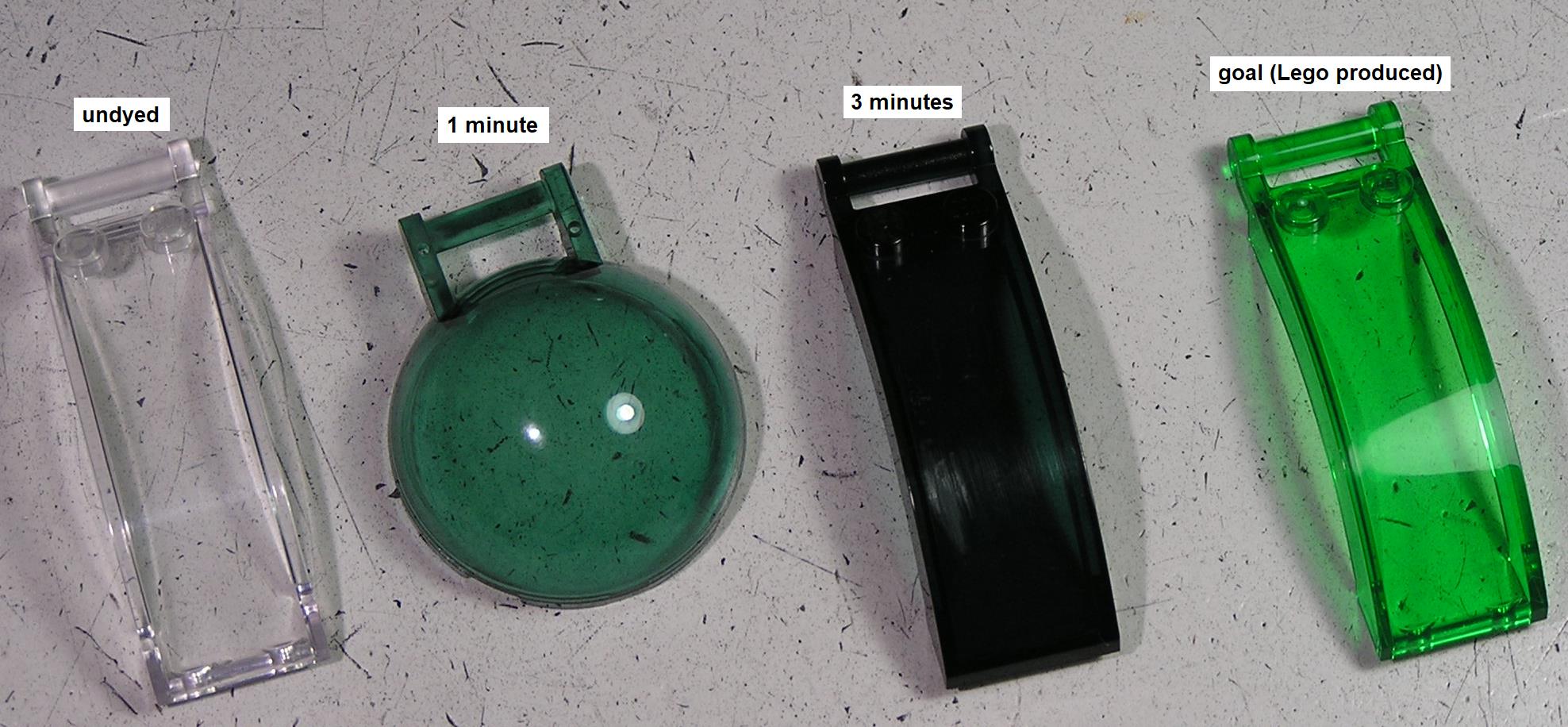 The dark spots in the picture below may be due to not having washed the piece beforehand. I have not verified this though.
The light, crater-like spots in the picture below are due to bubbles sticking to the plastic. I believe keeping the piece submerged for longer than 1 minute will fix this issue, as the piece that was submerged for 3 minutes does not have any such bubble marks.
Last edited: