Hi...
I got one of dmachinists wonderful kobold kits but as awesome as his kit is this should not become a "see what I have"-thread
there are quite a few outside yet.
When I have prop in my hands I want it to do something special - lightsaber light up, make sound - droid caller buzz.
So I searched for the right electronics to get a nice buzz as near as possible to the movie droid caller.
I got a result which sounds really nice and some members here suggested that I should share my wisdom with you.
Theory


There are three types of buzzers:
- piezzo
- electronic
- mechanical
The first and the second type just make high frequencie whistling noices through setting a membran under voltage. They normaly have round covers.
What you want is a
mechanical buzzer

It contains an electro magnet and a small metal arm which can oscillate.
When you close the electric circuit the magnet attracts the metal arm. When the metal arm gets in contact with the magnet the electronic circuit is broken and the arm oscillates back in starting position. Just then the circuit is closed again and the magnet attracts the metal arm...
and so on.
The oscillating from the metal arm gives the buzzing noice.


So I can say don't try any round buzzer there isn't enough space for this setup.

Fitting the electronics inside the kobold
I had the idea that I could use the flash button to switch a micro switch on the inside of the kobold head.
I invented an acrylic glass disc which holds the micro switch in place and sits tight in place.
You have to make sure that the buzzer sits tight in place and has no contact to the droid caller metal, otherwise after the first buzz the magnet attracts the metal from the caller and you have to detach it and set it in place again. I used some foam sheet and glue.
Now the "see what I have"-part
And here the buzzing sound
Feel free to ask any questions.
I hope you like it.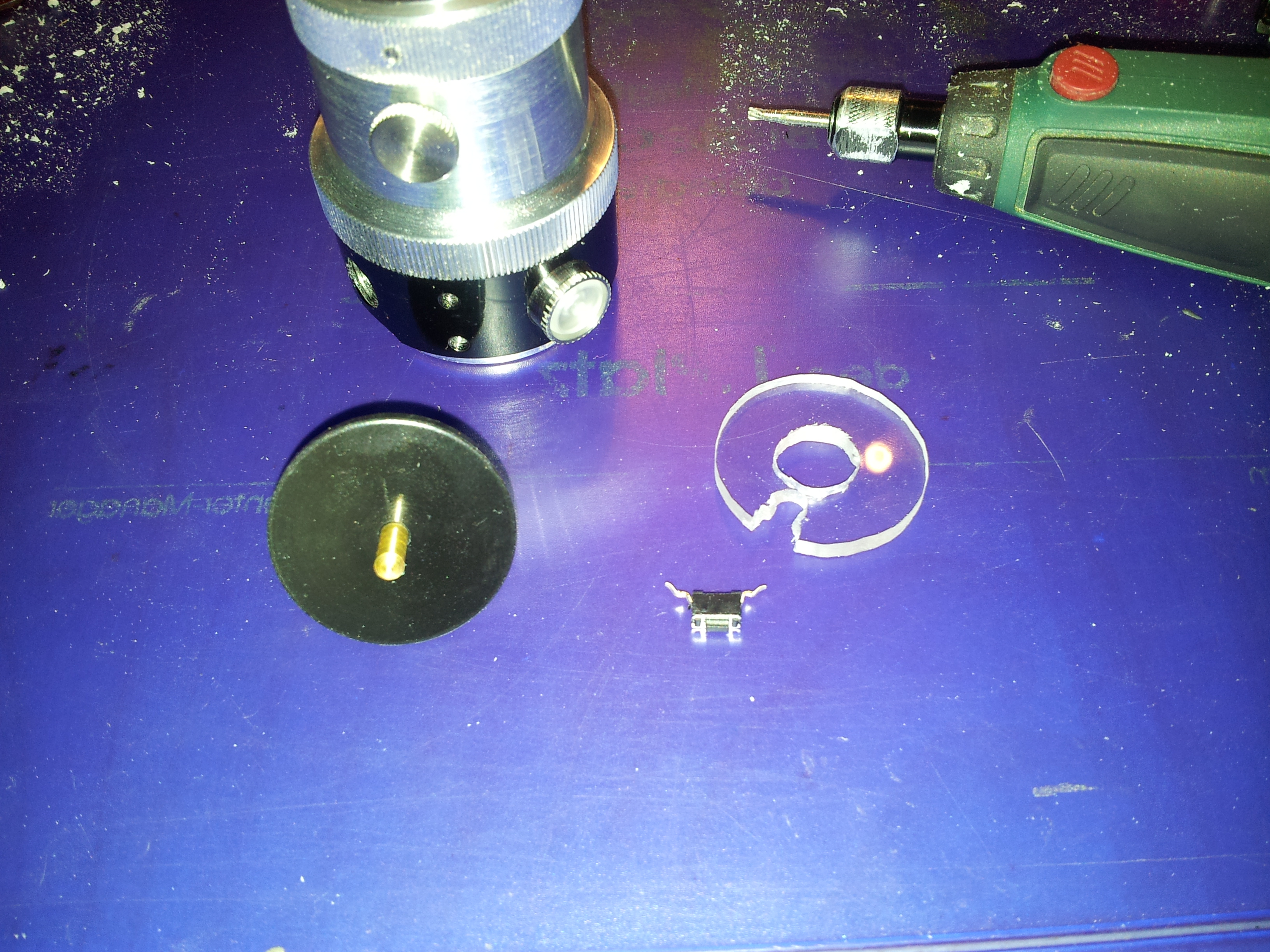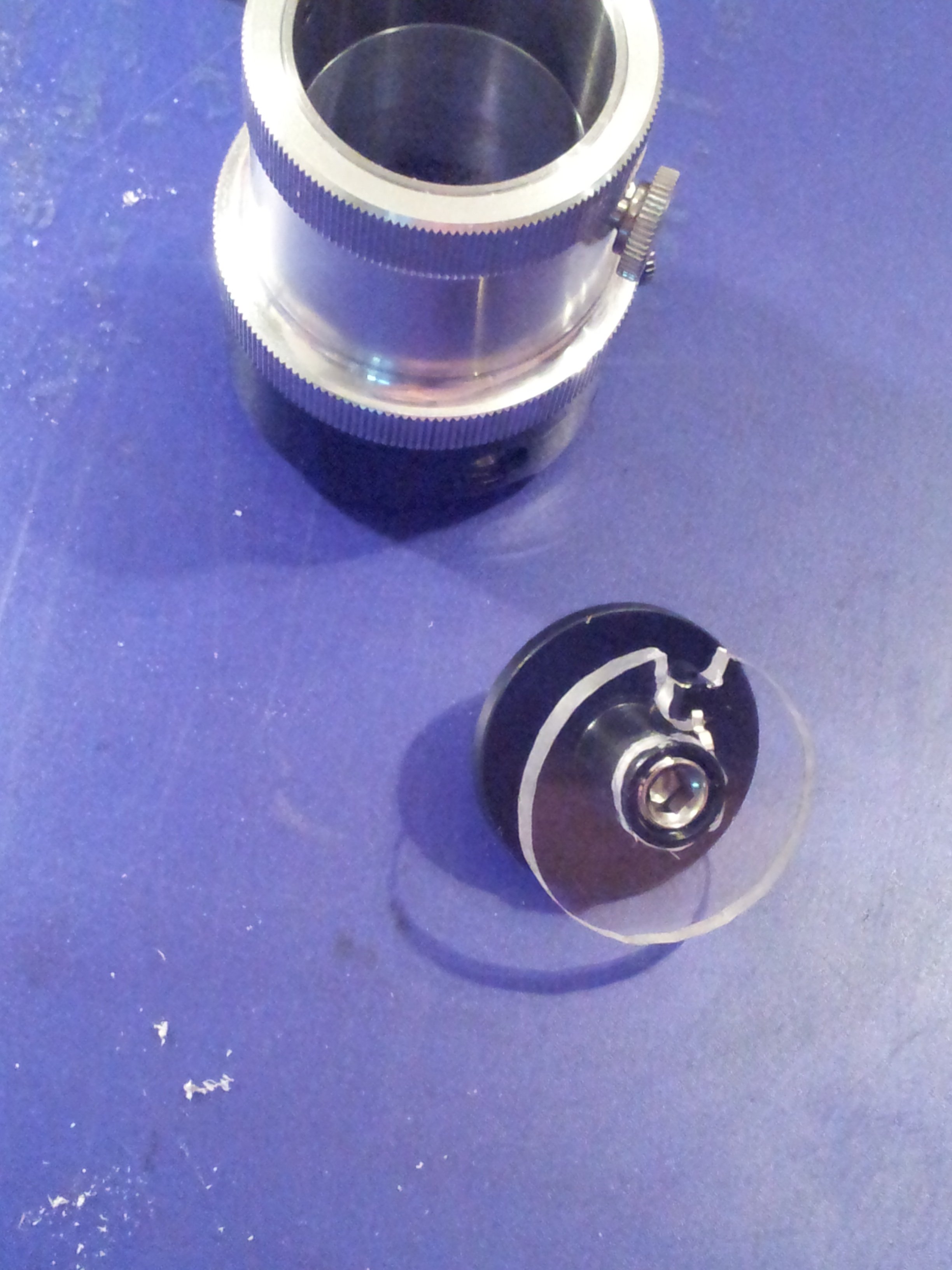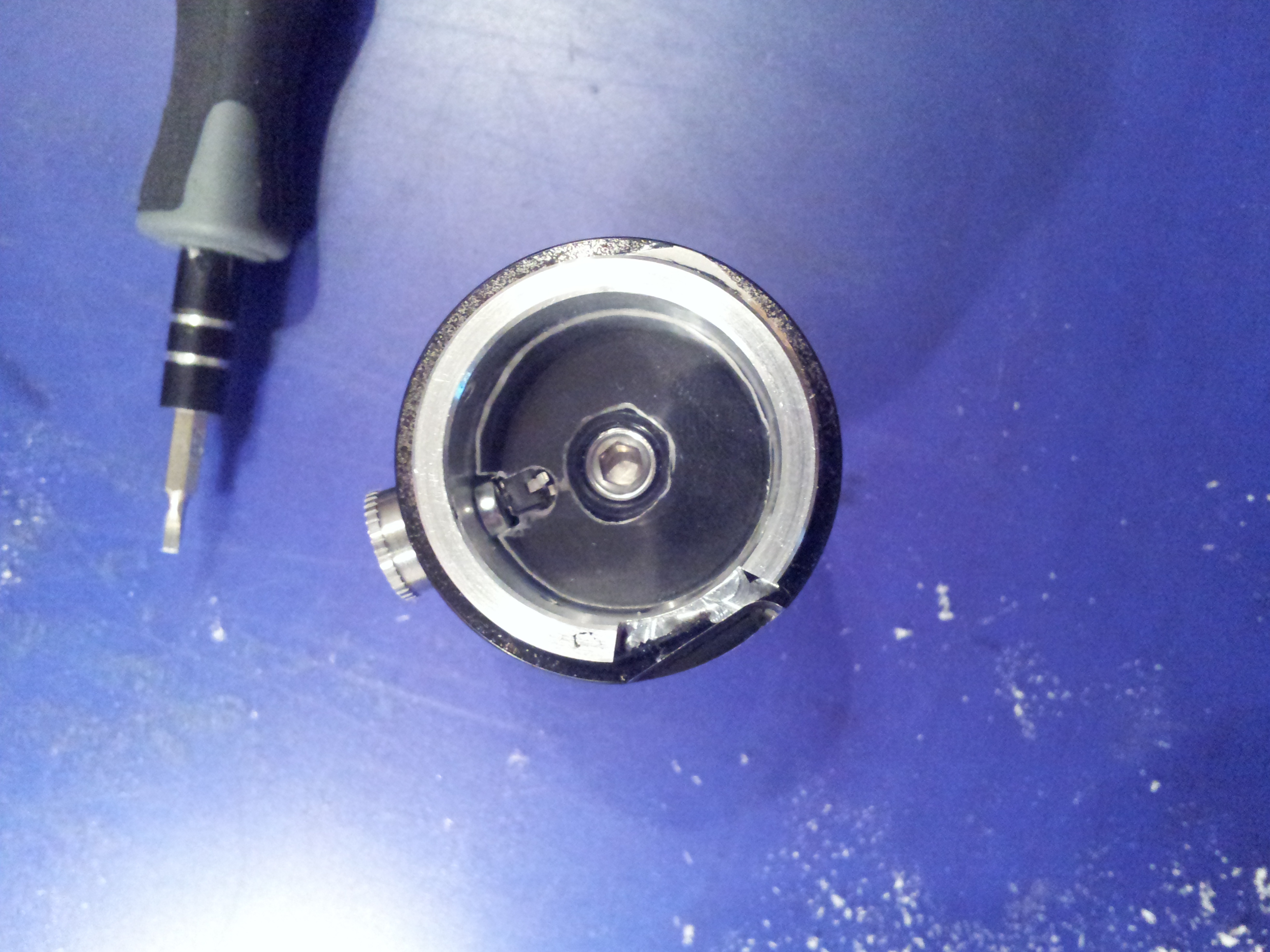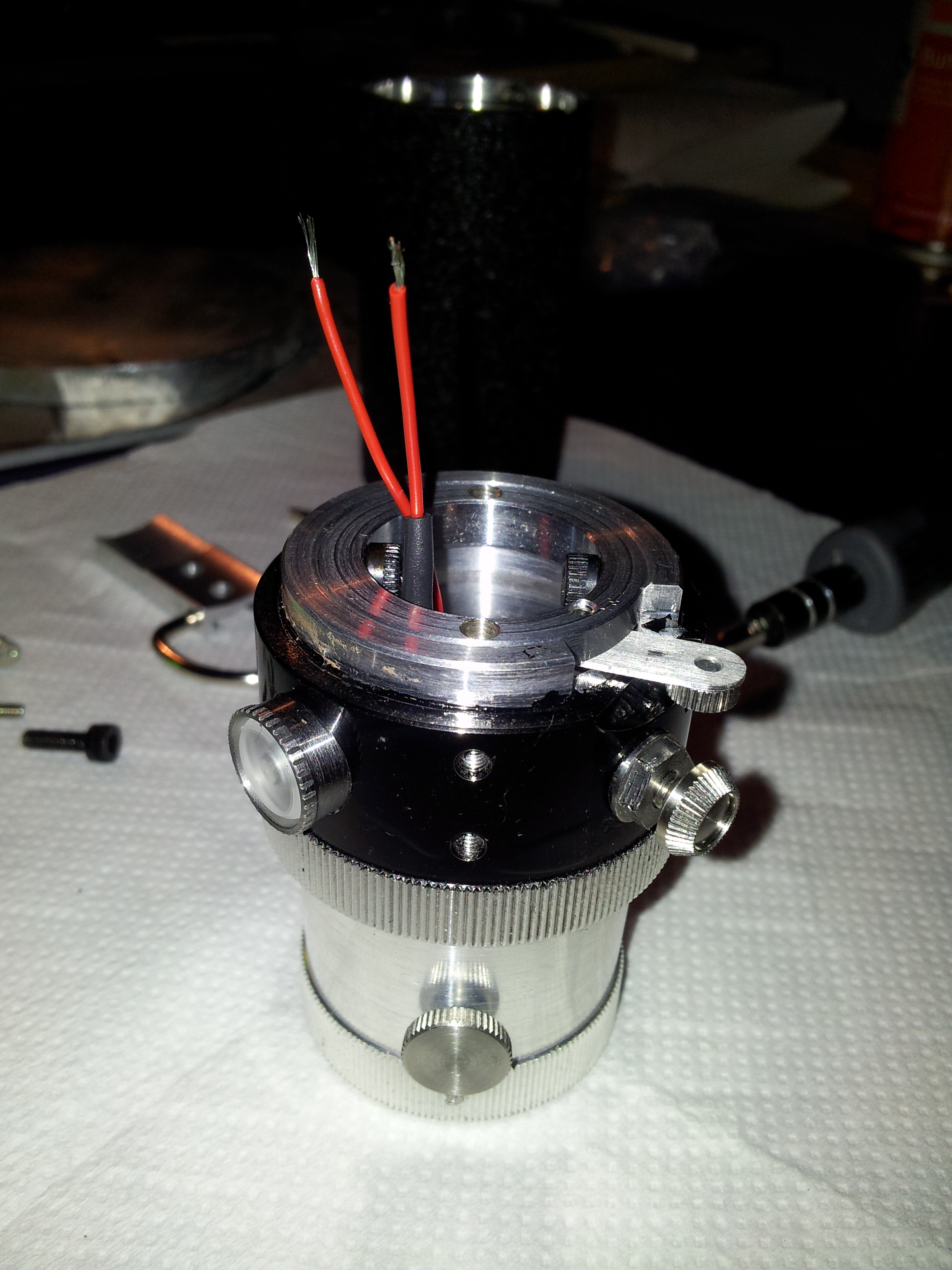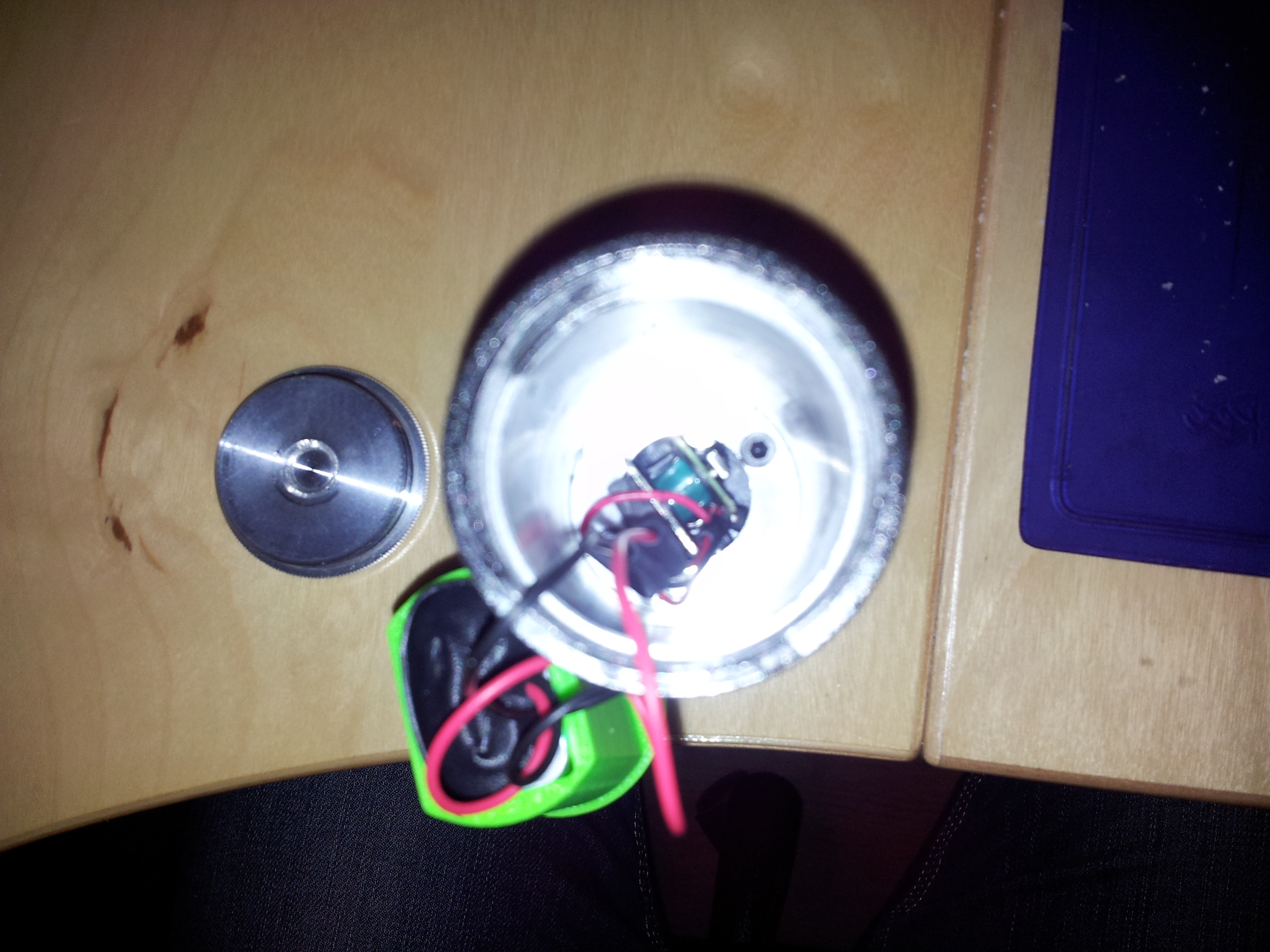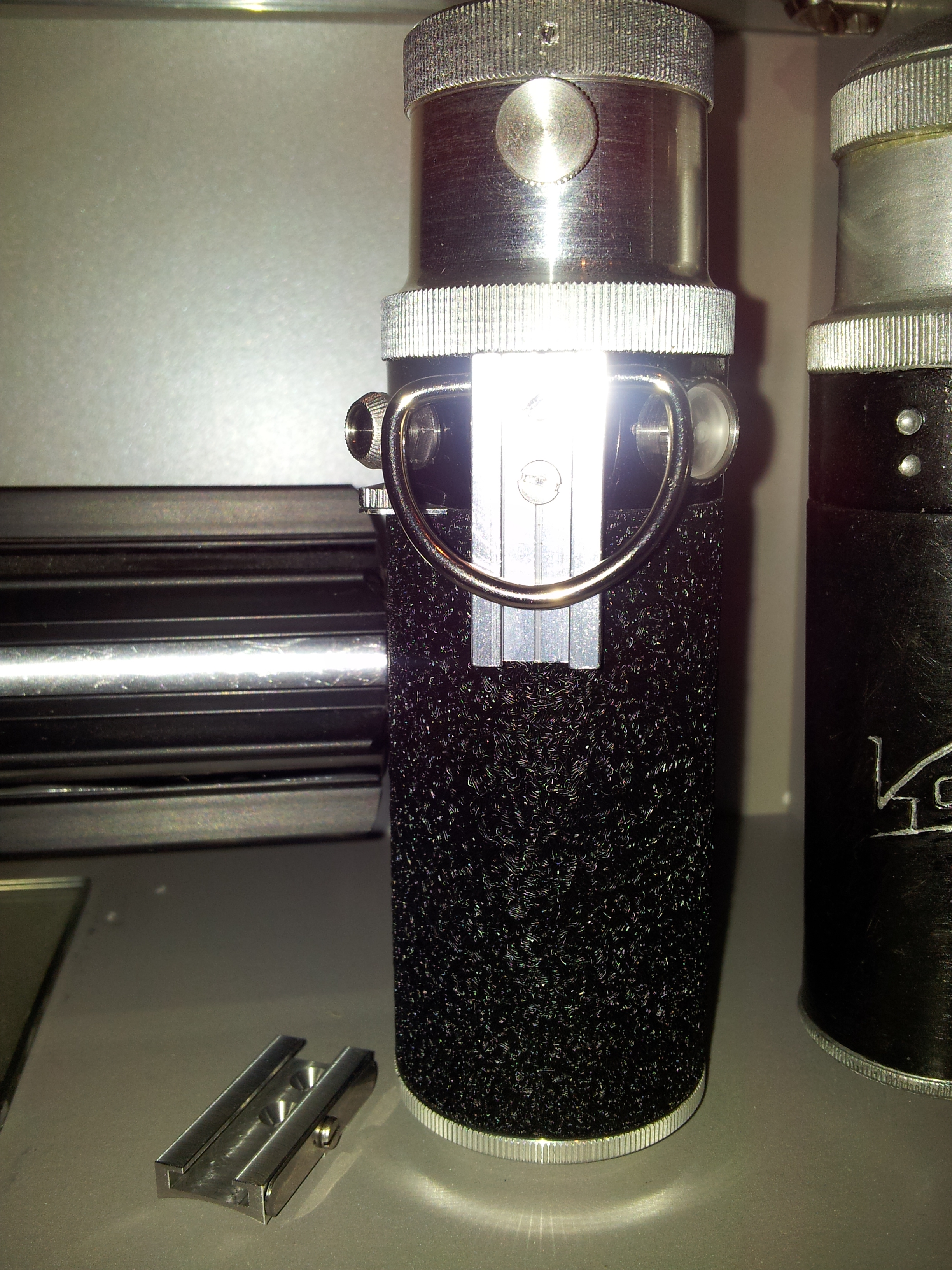 Last edited by a moderator: