Well-Known Member
RPF PREMIUM MEMBER
The last few days of quiet have been focusing on the conundrum of the box, thanks to
BeakZ
for breaking the dead air
. I've been diligently sanding and painting on the side and getting pretty close. I'm hoping to have the first lot of 3 shipped by next weekend and up to 5 the week after, with more soon to follow. These things tend to come together quick near the end with so many parallel operations. More on that and pics tomorrow.
For today: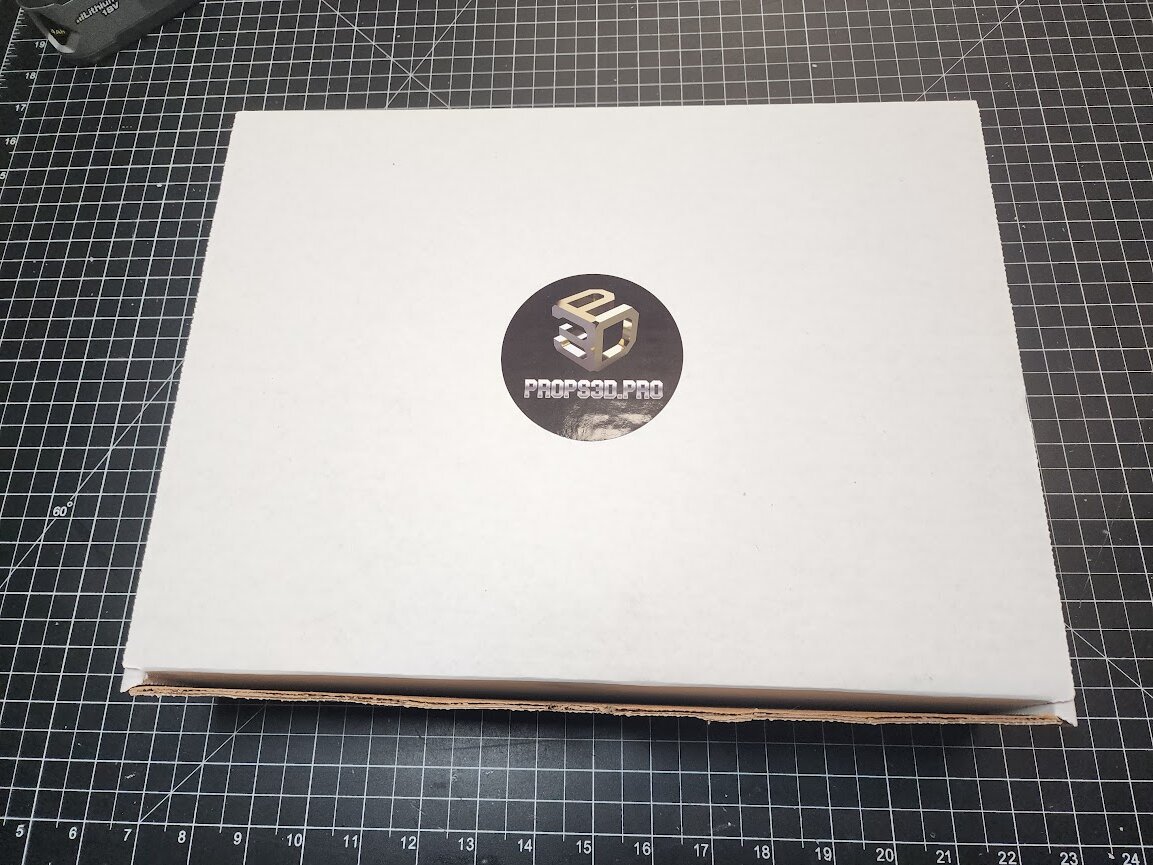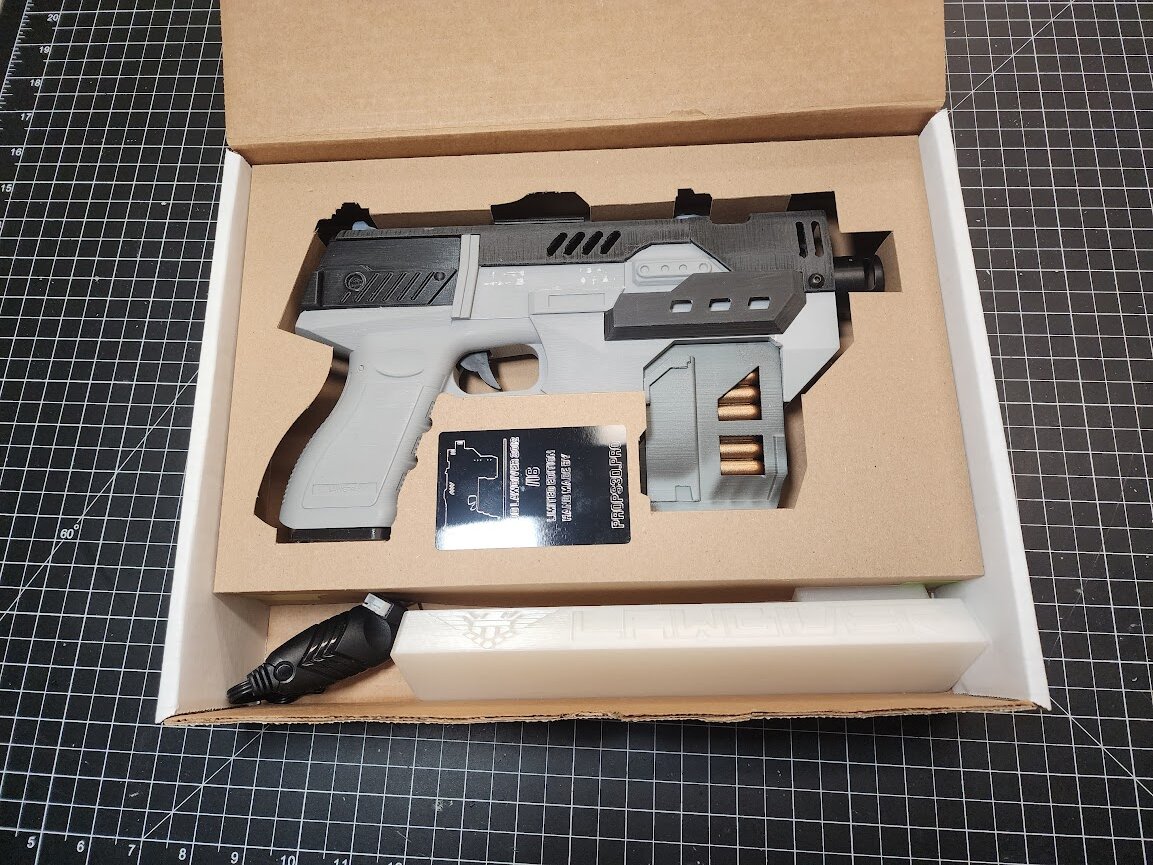 (again, this is a just a bunch of test prints glued together for bashing about with and testing, NOT one of the final Lawgivers!!!!!)
And I think I've finally got it! This is one of the final boxes. It's embedded in the card stock and sandwiched between two sheets of EVA foam. This keeps the paint protected from pressure, while still being very strong and drop resistant. So it seems cool enough, strong enough, and doggone it, I like it.
I'm done about 2/3 of them, it's been quite the slog because each box is 3 CNC jobs with a tool change in the middle, I also can't use my bit setter with these wacky DIY CNC tools so it's all manual offsets. That's pretty crazy if you've ever done CNC work. Worth every min for a run like this, really didn't want to ship it in a wad of bubble wrap
.