This is a dragon sculpture taking inspiration from many sources, including Smaug. This will be puppet for my son assuming I can get a mold done.
The arms/wings and ears are different sculptures (for molding). The hollowed out areas will have foam horns (also separate sculptures).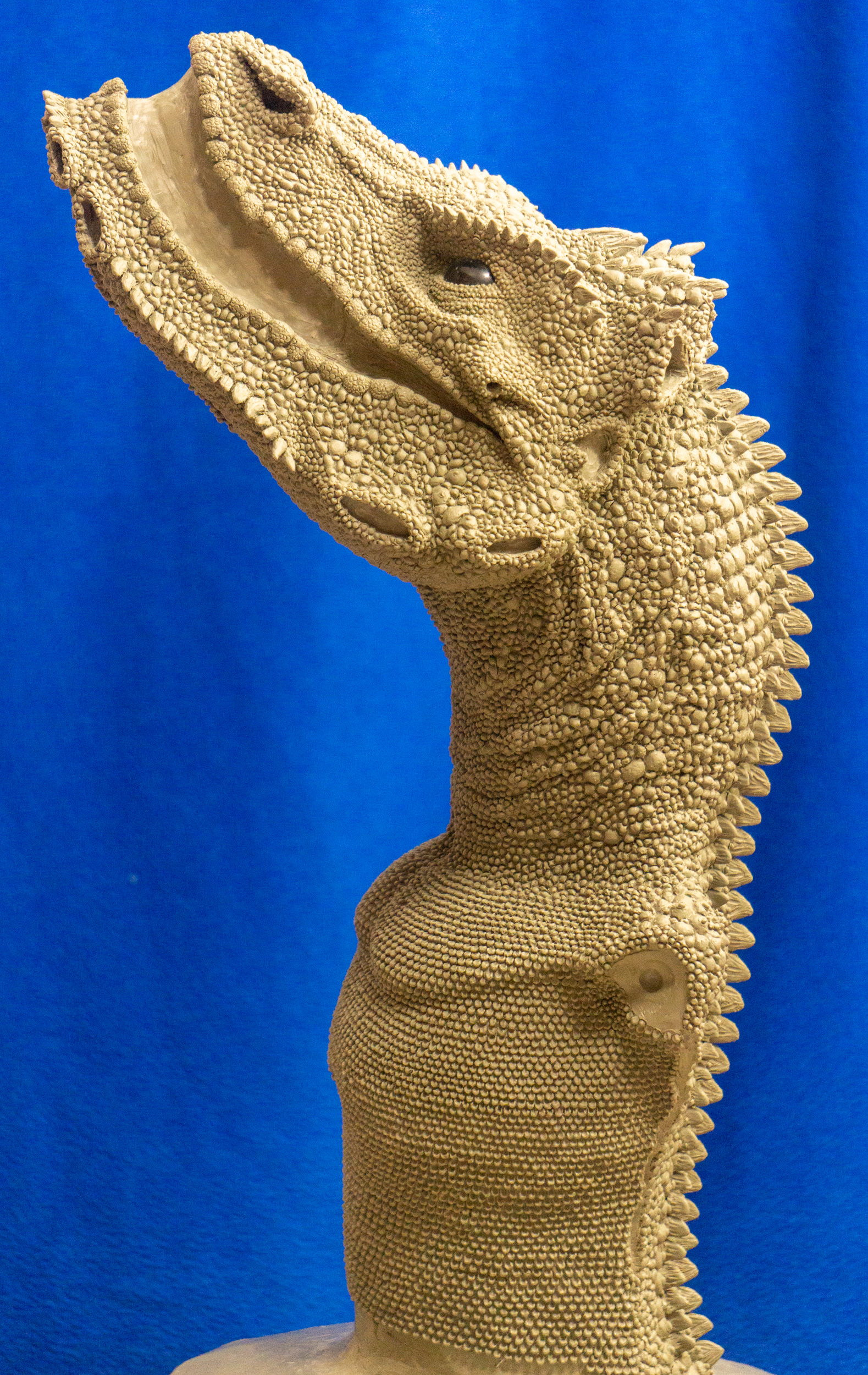 The sculpture is around 21 inches long and made from Chavant hard clay since I heard it is easier to release from EpoxAcast than Monster Clay.