I've been a fan of Dr Grordbort's rayguns from Weta ever since they were originally released, the Manmelter in particular. (Un)fortunately I was never in a position to buy one when they were available.
We all know what Plan B is.
I started this around new year and had every intention of documenting the entire project along the way on here, but then... didn't. It was a choice between stopping to take photos and post them, or to keep working, and it was more fun to keep going.
There are a range of photos on the Weta website which I used as reference. I printed out one of the elevations to scale and measured everything off that.
It started of with 3 layers of 18mm MDF - Fascia board offcuts, thus the grooves.
And then sanded roughly into shape, and trigger added.
The rounded bits were filled out with Milliput and sanded into shape. I ran out of standard Milliput, and the local art shop only had terracotta in stock, which is why the colours are all weird.
The rest of the bits were added with various thicknesses of sheet styrene and tube.
Somehow I managed to make the frame at the end of the barrel slightly long.
The ring at the bottom is a 4" nail cut and bent around into a circle.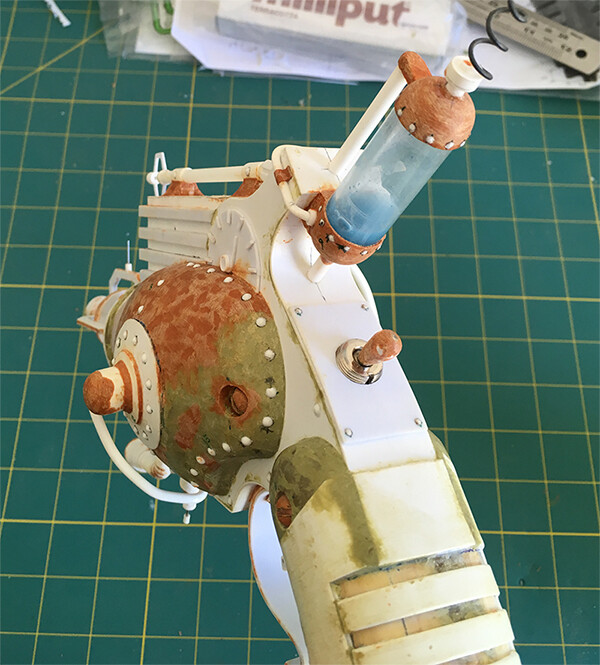 The blue liquid is just paint water. It's... ok. A few lumpy bits have started to form. I didn't have access to any ink or food colouring at the time. It would have been worth sourcing one or the other.