Hi All!
My friend asked my assistance for her next Cosplay. She wants to make an Odalisque costume, from the Tabletop Strategy Game called Infinity.
The concept art: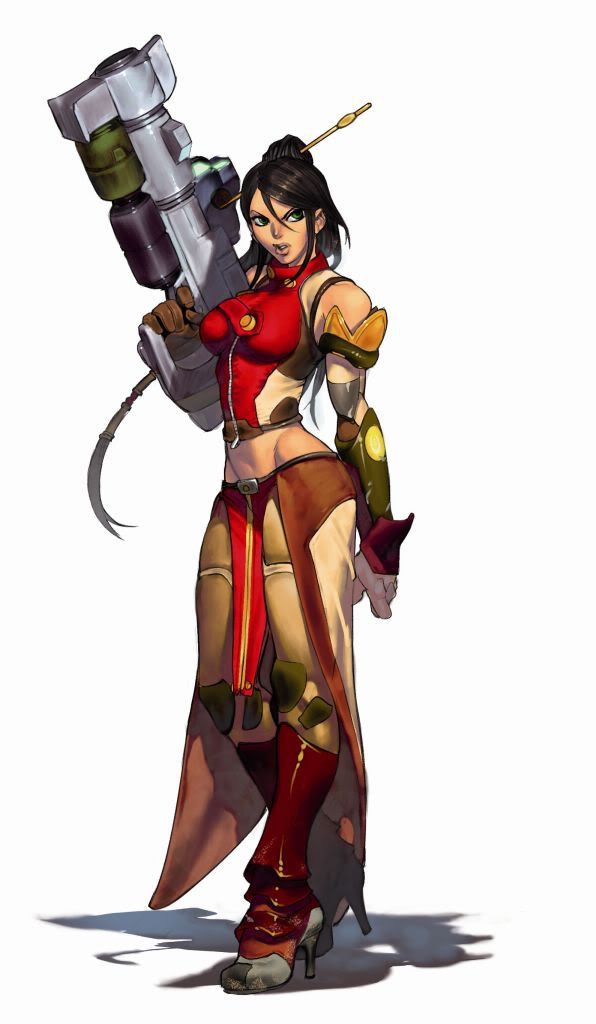 the original miniature: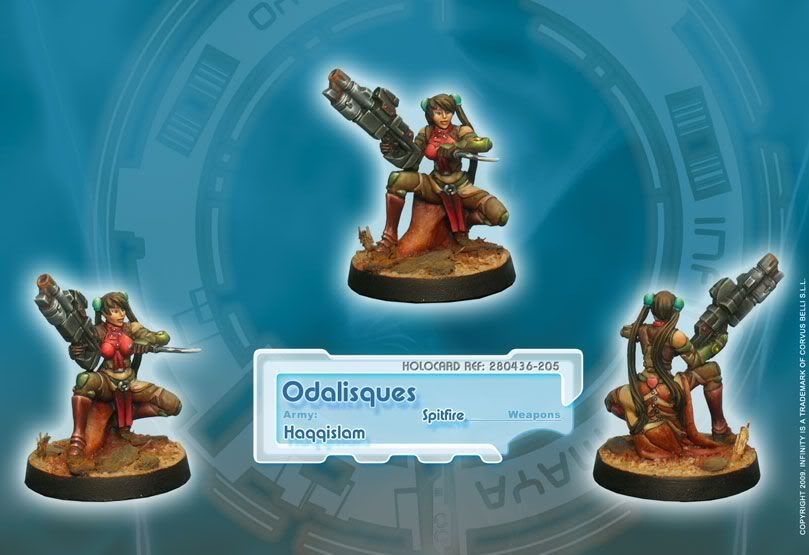 And she asked me to build her the gun called Spitfire. All in all it is a light machine gun.
After 16 hours of work here is what I've got.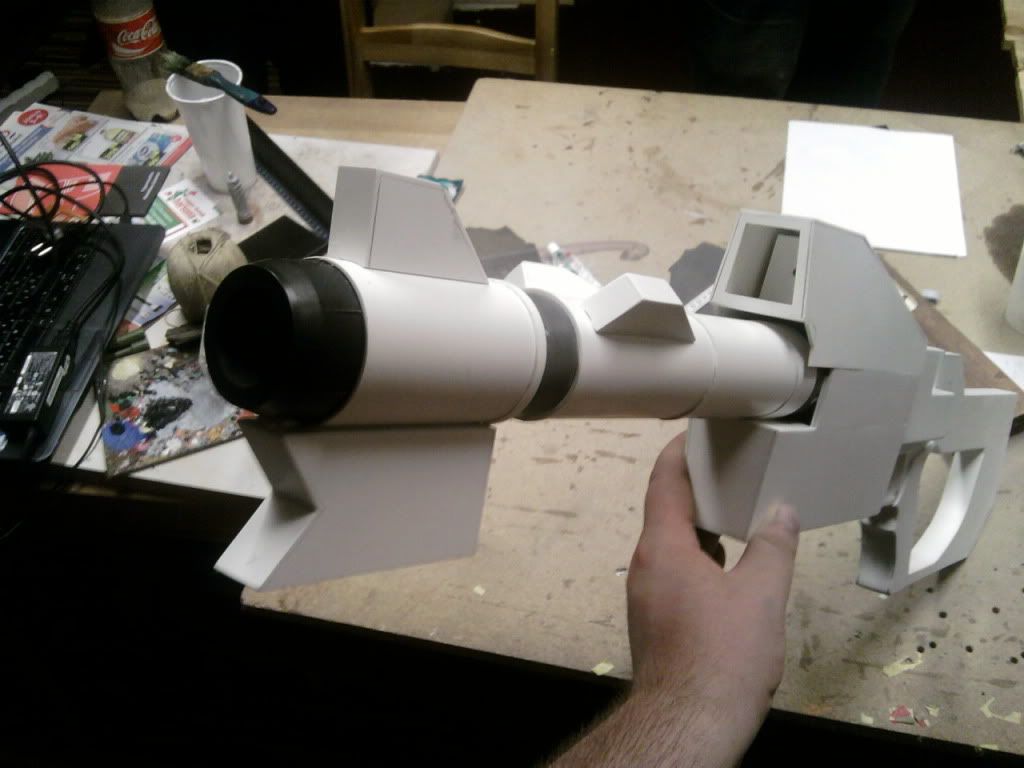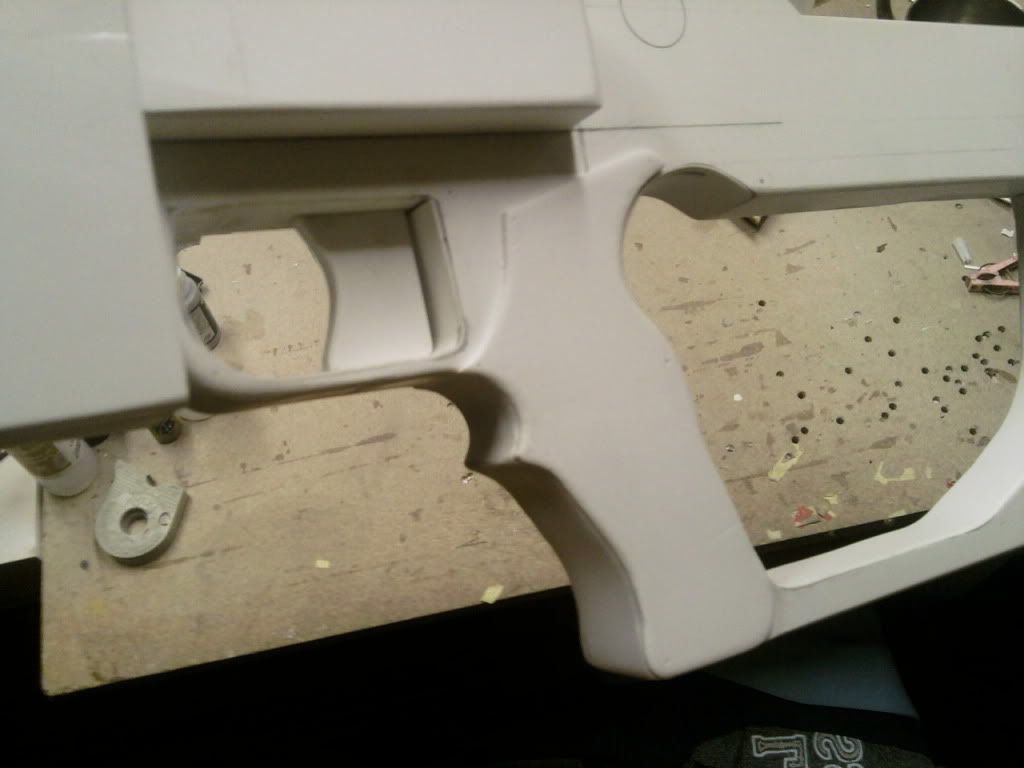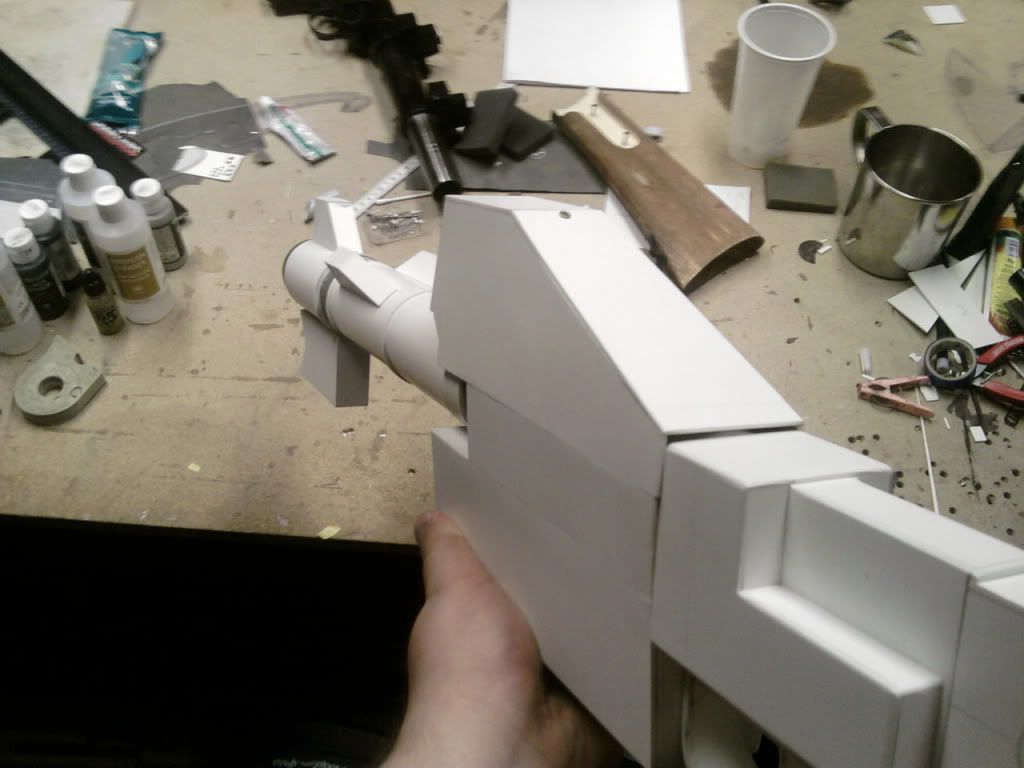 So? What do you think?
Dork