Active Member
RPF PREMIUM MEMBER
My son asked me to make him an Episode 2 Anakin Skywalker costume for this Halloween. The last Jedi costume I made on commission was about 4 years ago. I had to rely on memory to construct everything from the outer tunic, inner tunic, cloth tabbards, obi sash, leather belt, etc. On top of that, everything had to be scaled down using my son's clothing as a rough sizing guide.
Here's the start of the outer tunic. I wanted to contruct it in the style of the Prequel Trilogy, so I added shoulder tucks.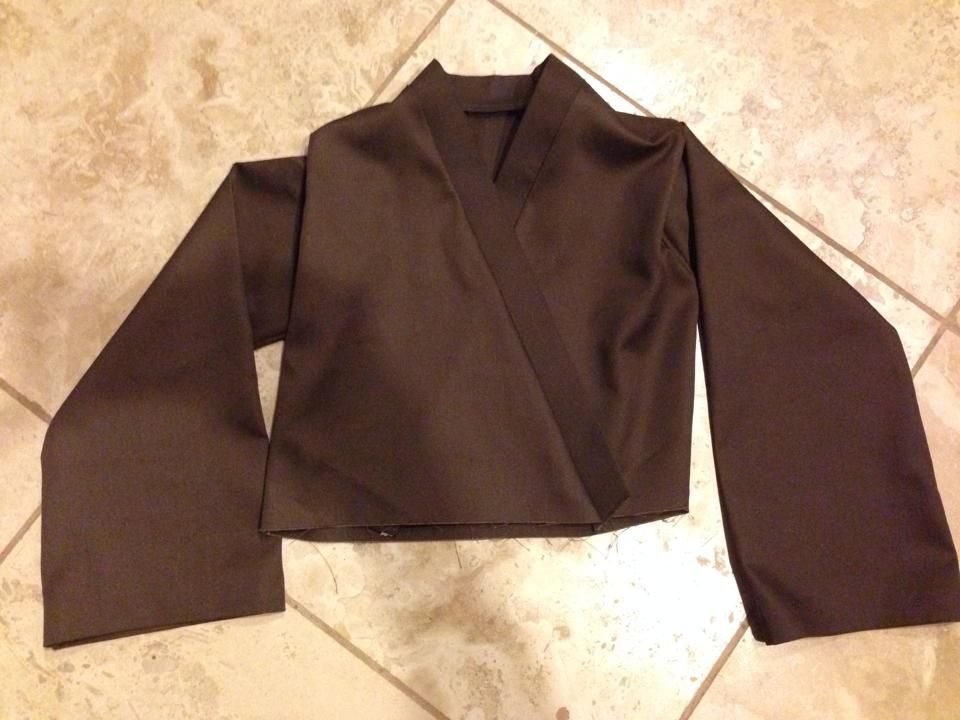 I sewed the bottom panel to the tunic, cloth tabbards (hard to see in pic), and the obi sash. I made the outer tabbards out of pleather and sprayed them dark brown with Nu-Life spray. The pleather tabbards were done in an 8 panel construction with the proper seams at the shoulder and the waist. I scaled the leather belt by making it 1/4" thinner in width. I scored the lines in the belt and belt pieces. The blue tape is securing the loop pieces until the E-6000 adhesive dries. I had an extra screen-accurate Anakin buckle used in Episodes 2 and 3.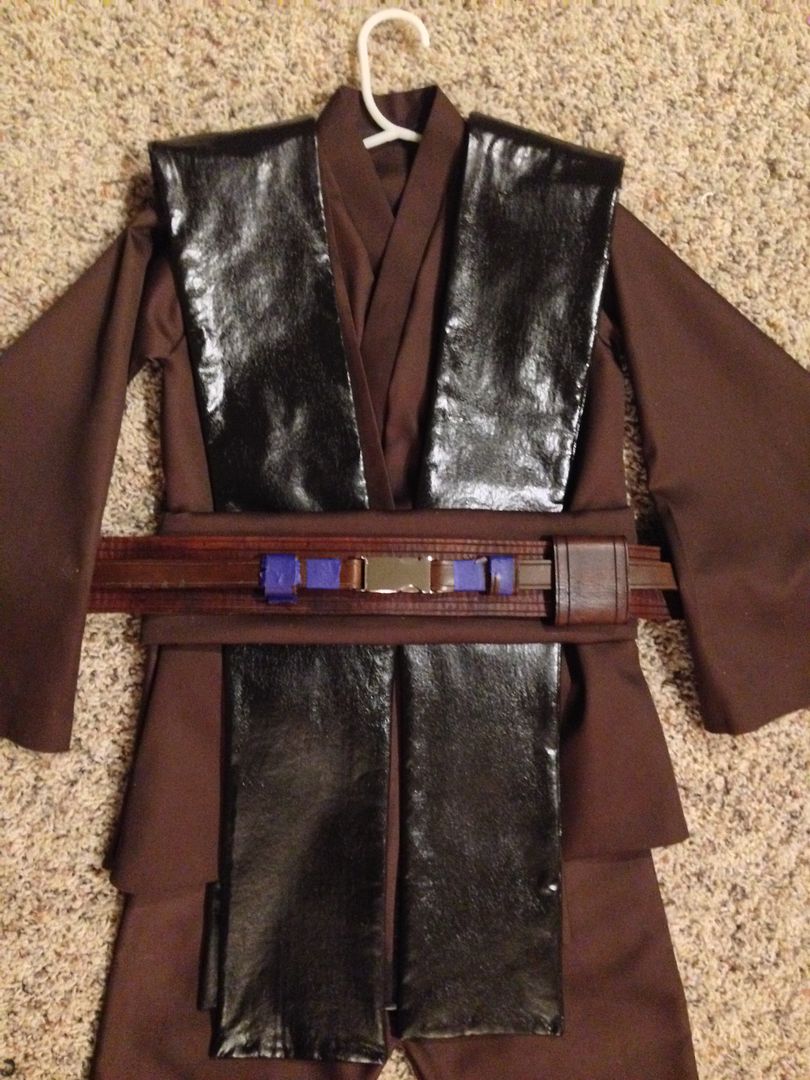 More to follow in a little while...
Last edited: