I have the parts to build two more Vibro Axes. I am making one for me and gonna offer the other as a kit or full build..
Fully built will be $500 plus shipping and take about three weeks to build.
They will look like this one below although each one has custom battle damage/wear.
I will post a pic of the kit ASAP
Kit will be $275 plus shipping and will include everything needed except the main 5ft PVC pipe and antenna rod as they would cost ten times more to ship than just picking up at Home Depot for about $8 total.
These are very time consuming and I don't want to make anymore so this will be the last one I offer.
Details of build.
Most of the battle damage/wear is topical. The entire Axe is primered, painted aluminum, and then painted gunmetal. Then the scratches and damage are peeled away, sanded, etc. Just makes it look a little better.
The Blade and side plates are black onyx resin. Great stuff. The hairdryer is a real Supermax, and the soaker is from Adamata as is the Han blaster switch.
I think Glenn solved the mystery of the grip in that it is some type of vacuum hose, ribbed not coiled, and it's cut in half, then wrapped in some type of tape. So that's what I did. I used a special type of thick, stretching electrical sealing tape that is much better than regular electrical tape. It looks like the original but won't shrink and leave sticky stuff on the handle. It actually gets very firm and does not come off at all easy which in this case is good.
The Vader type bar is no longer going to be scratch built but made using a modified Vader Chest Bar.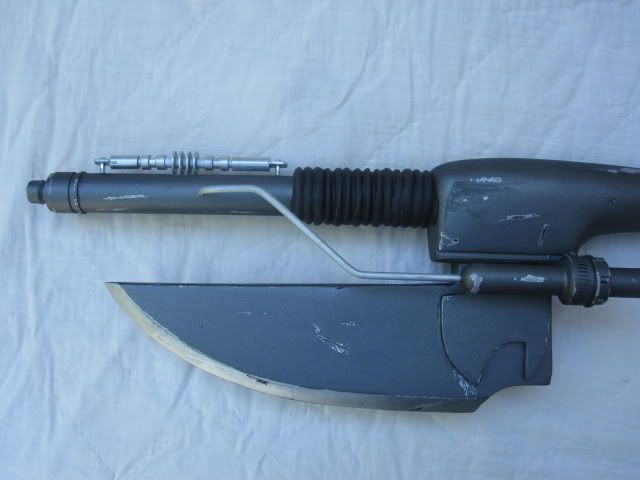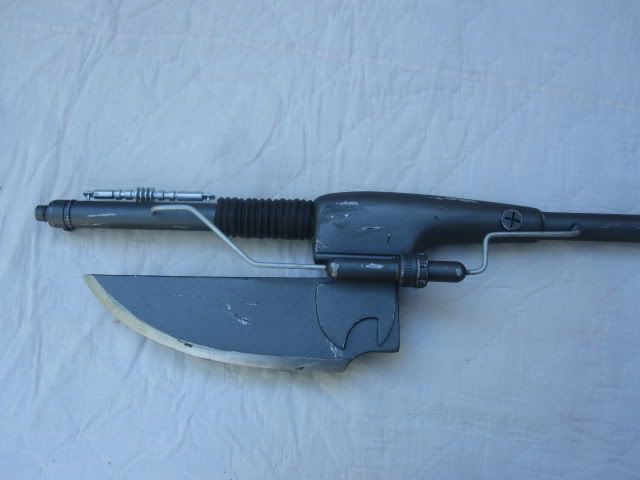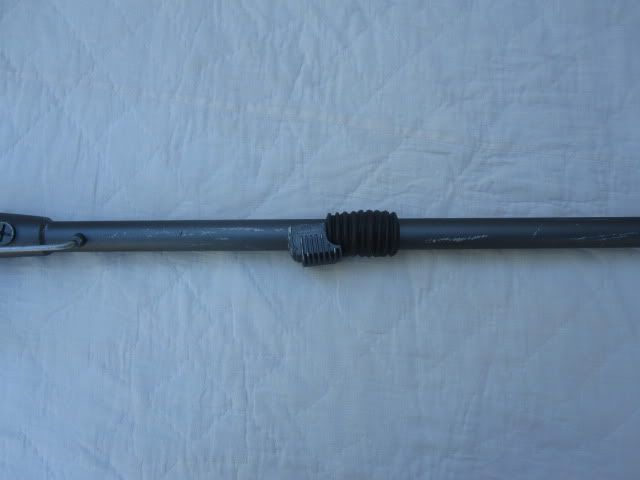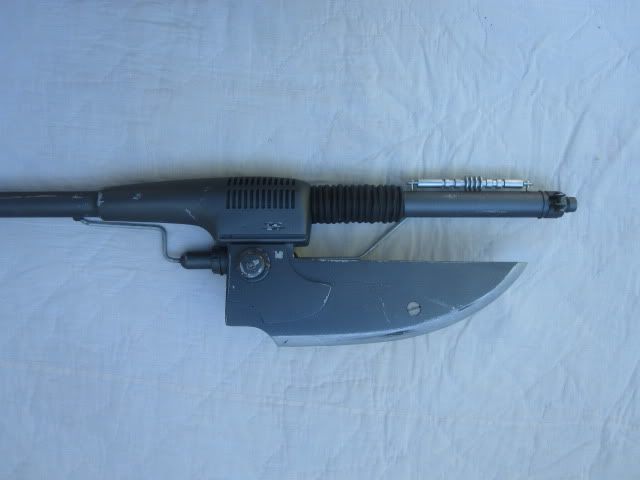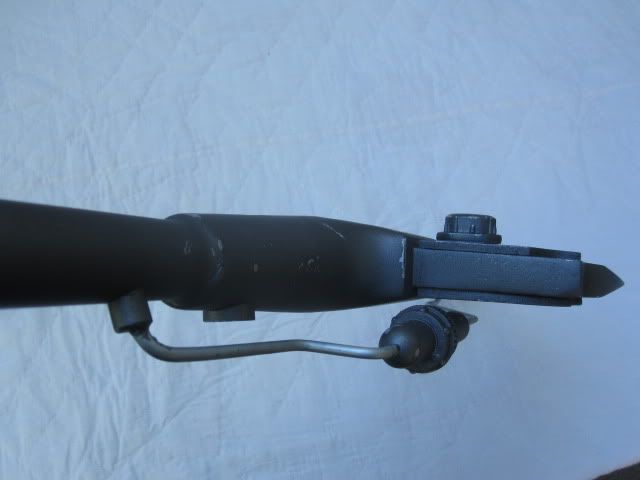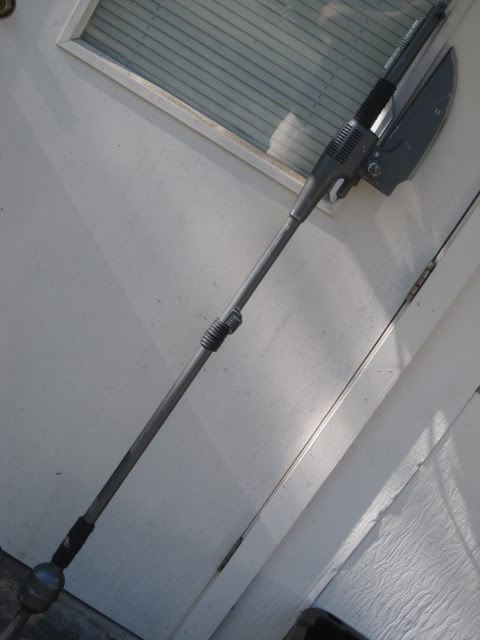 Pre-Dullcoat so it looks a little shiney: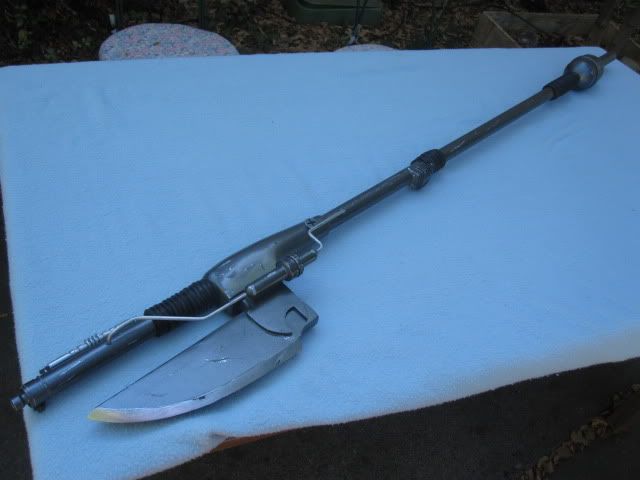 Last edited: