I've been 3D-modeling and printing the parts that go on this helmet for a couple of years now in my free time.
Recently I started playing around with painting and weathering the pieces, starting with one of the ear piece detail panels.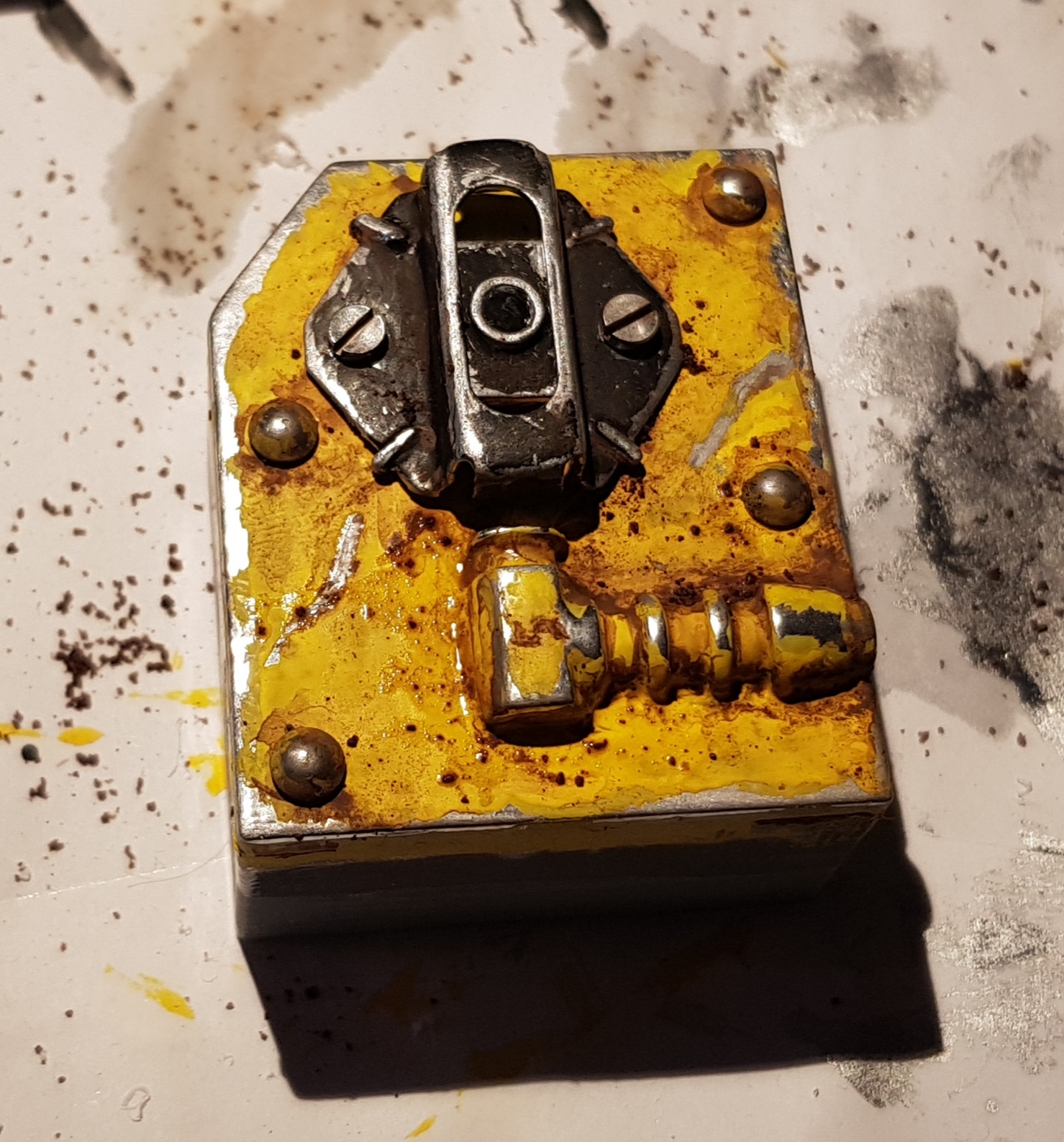 My idea is to make them look like metal with worn off paint, imagine it being used for a long time, not just in space but in various hostile environments. An old workhorse for frontier work.
Last edited: