It's probably time I make a thread for this one. I previously posted a picture of the first three sides I made in another thread, here they are again.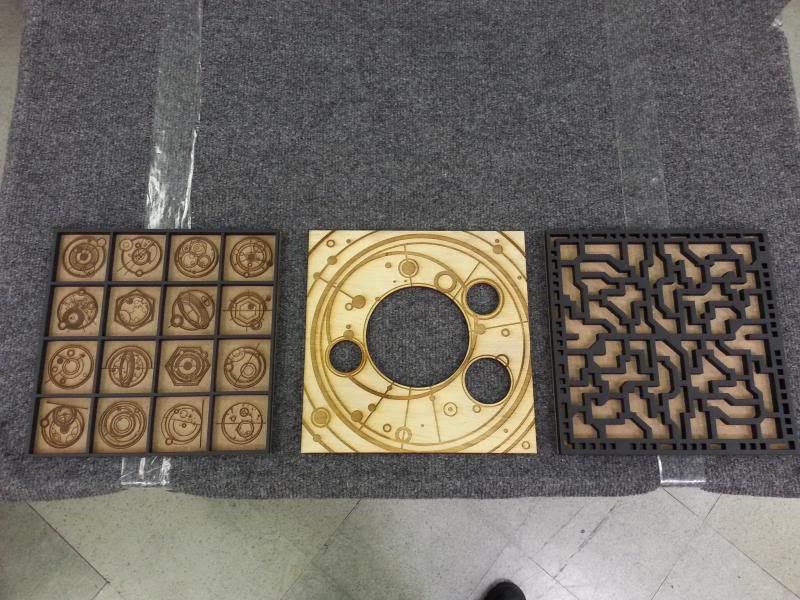 And here's the start of the fourth side.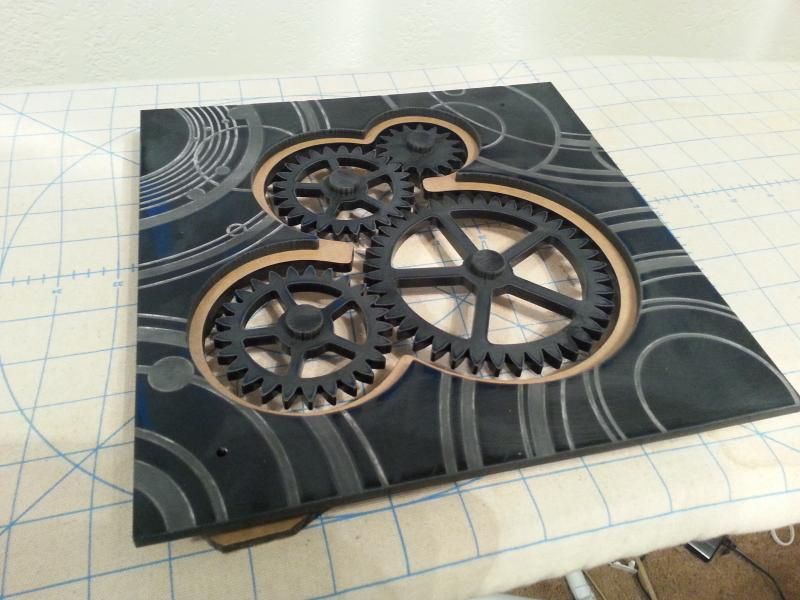 I need to make a couple changes and re-cut the front panel, then make the backing plate for the gears. They're engineered to actually turn, but not powered. I have a tiny motor that could probably do the job, but I don't know if I want the extra weight.
I've got the wood for the struts on order and I'll be drawing up the last two sides after Gallifrey One.