Hi everybody. This is my first time sharing any of my work. I was working on this Sontaran for my g/f because she wants a Sontaran outfit. It will be a hybrid because I don't have a way to make the new series suit and we are not as fond of the old helmets and neck piece. Soo... the suit is not shown here, but was custom made. Could add it later I guess if anybody wanted to see it.
Don't have the elbow and knee pads made, but they will be made out of foam. Gloves will be make eventually also, and aiming for new series look, same with boots.
Also, on these pics, the neck and helmet are not perfectly matched. I took these pics after I sanded the helmet and was about to prep it for more bondo. If you look too close you will see imperfections. This was my first time ever using bondo and I am getting better with each piece. I will add plastic to the eyes once the helmet lip is done so I don't mess them up accidentally. (Felt in the eyes currently just to give the appearance of the lens).
The pep file credit I have to give to MovieMan. I was looking for another file and ran across this one. It was not totally ready for hands off build, but close enough you can figure it out. Like the base of the neck is different in the build up pics. The rank piece on neck is blank and the symbol above the eyes are missing. There was also internal pieces that were very confusing when building, especially the shoulders, but like I said, you can figure it out if you know what the armor looks like. Pep build was hardened with smooth cast 320/321, fiberglass cloth and bondo (reg and fiberglass versions).
Helmet will be secured with earth magnets to the neck since they are very strong and will keep helmet in place with no pieces in visual views.. Will use plastic quick connect fasteners for shoulders to neck I think.
Anyway, here is the build ....so far for any feedback. Also any tips for using bondo are always welcome!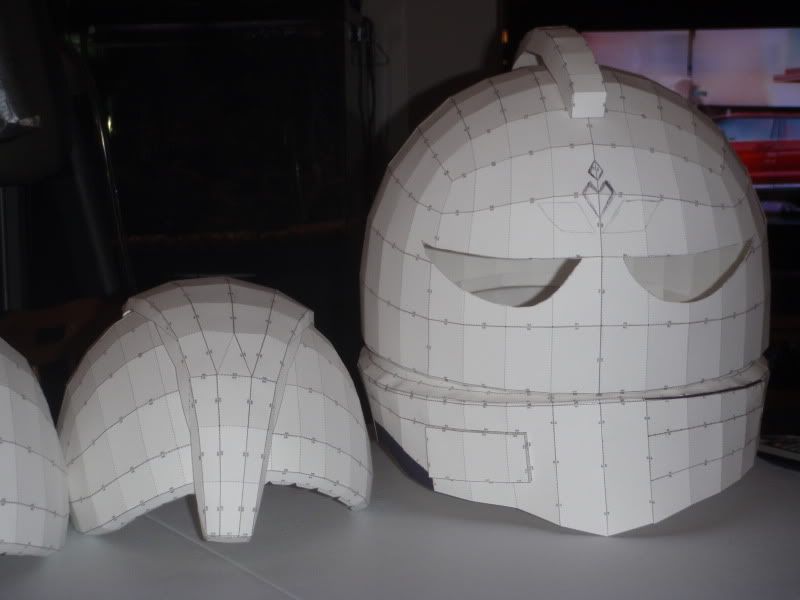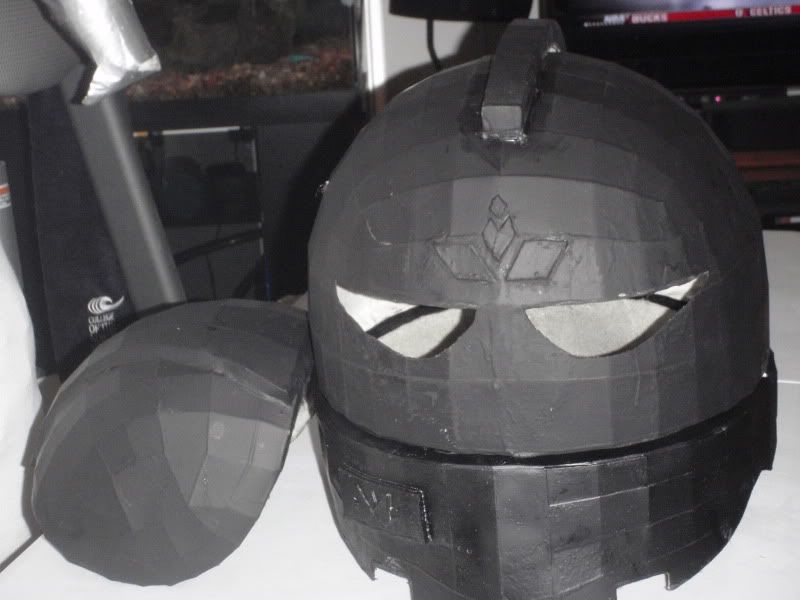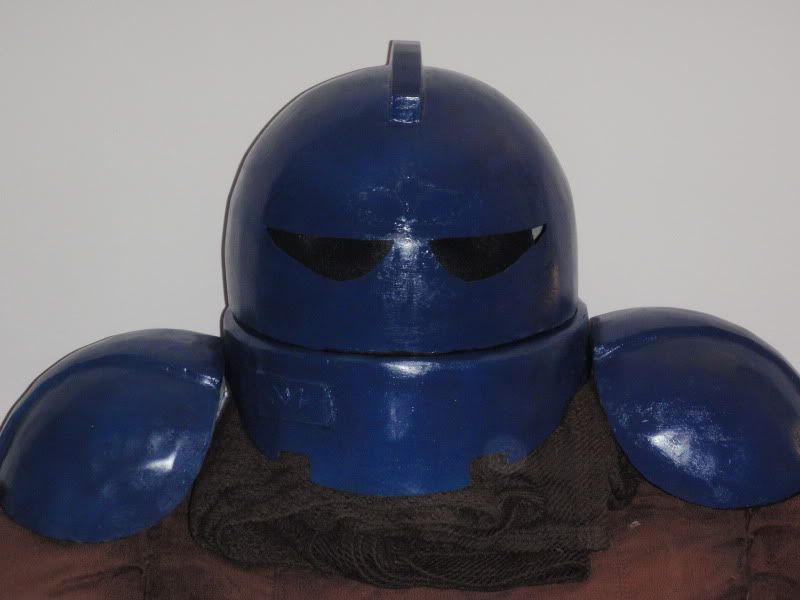 Last edited: