Always had an infinity for the loveable K-9 ever since my father used to make me watch Doctor Who back in the 80s with Baker as the Doctor on PBS.
I hated Davros, he used to freak me out, but K-9 was always cool, witty and someone you liked. So I set out to build my own remote controlled pup.
Here are some progression photos to show where I am at as of now.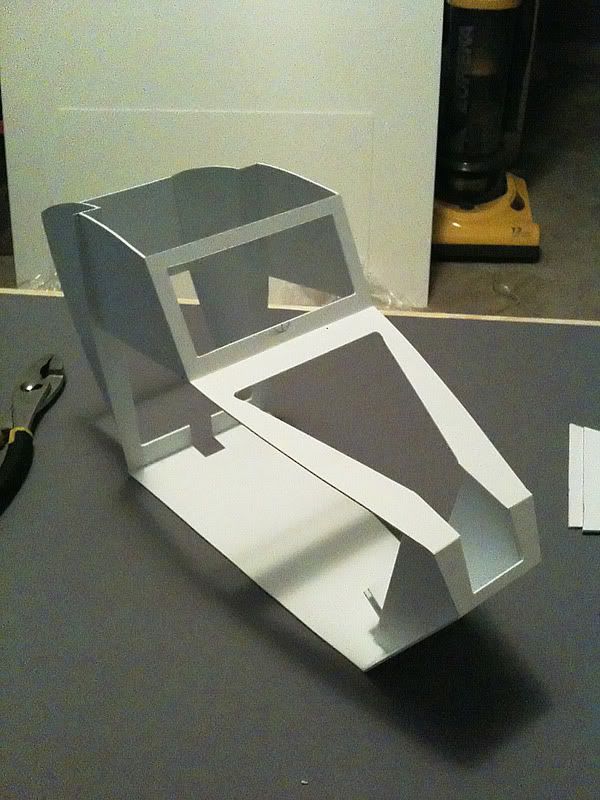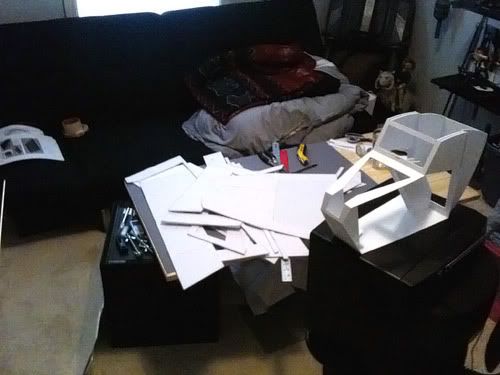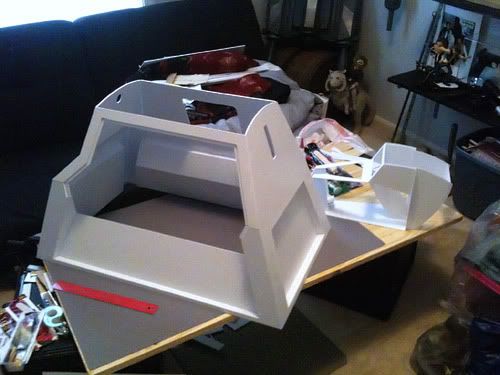 Obviously still have to skin the head and the top of his back. Reinforce the interior joints and complete the removable door which will be held on with magnets and joints.
I have the scooter motors, wheels, chain, etc. His remote brain is the Sabertooth 2x25 motor controller being controlled by a Spektrum D6 taken from my plane setup.
His ears will turn and his tail will wag. The top panel will have lights, a monitor in the side and of course his eyes will light up.
Not being put into this build at the moment, but later are the suction cup moving out and head moving up and down, those will remain static until after DragonCon.
Ill post more progress after the holiday weekend. Hope you like!