First post, but been lurking on the site a while. This is my first time making a costume for a local con in mid-March, and I've decided to go as
Doc Fate from the recent DC Multiversity comic.
I have a helmet all set, courtesy of Dark asylum,
http://www.therpf.com/members/dark-asylum/
, and am working on the pants as we speak, altering a pattern for military officer style pants to look more like jodhpurs and putting them together.
I'm relatively confident in the sewing skills of my wife and myself, but have no idea where to start on the jacket besides having found a military style pattern to alter. Has anyone made this type of military looking jacket before, and if so what type of fabric is best for sturdiness/comfort?
Also, are there any resources to find uncommon colors? The jacket is not really even blue but more of a teal, which I think will be hard to get right. I'd like to avoid dyeing, but can give it a go I suppose. I'm afraid I'll run into similar issues with the gloves too.
Will be happy to post pics when this is done! Thanks for the help.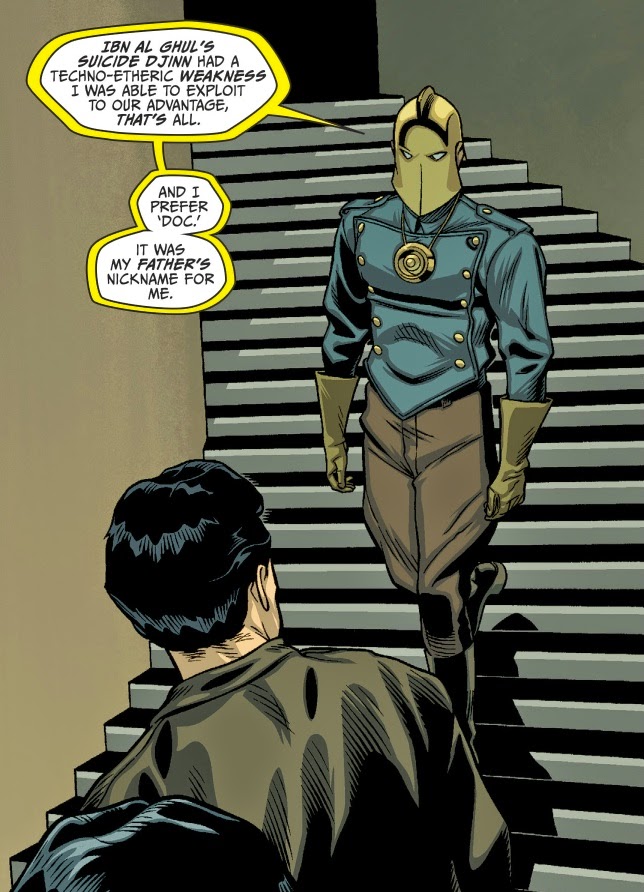 Last edited by a moderator: