I've got this hanging over my workspace, so it saves me having to apologize for the projects scattered about every time someone comes by, haha. The idea for the display came to me before I had even planned on making the gun. Definitely the most trouble I've ever gone to for a Star Wars joke...
I know it
should
be a GK... and it's nowhere near an accurate hero, but I thought you all would get a kick out of the display concept. It's really all for the laugh.
3D printed parts from a variety of sources (I tried to pick the ones that looked best and would work well with my printer--happy to detail which one's which if anyone's interested) over a hacked up airsoft. I just made up what the coin he tips the bartender might look like, though on my last viewing I got the impression it might be rectangular...hmm...
A few making of pictures here:
http://chickenhaunt.blogspot.com/2015/09/going-somewhere-solo.html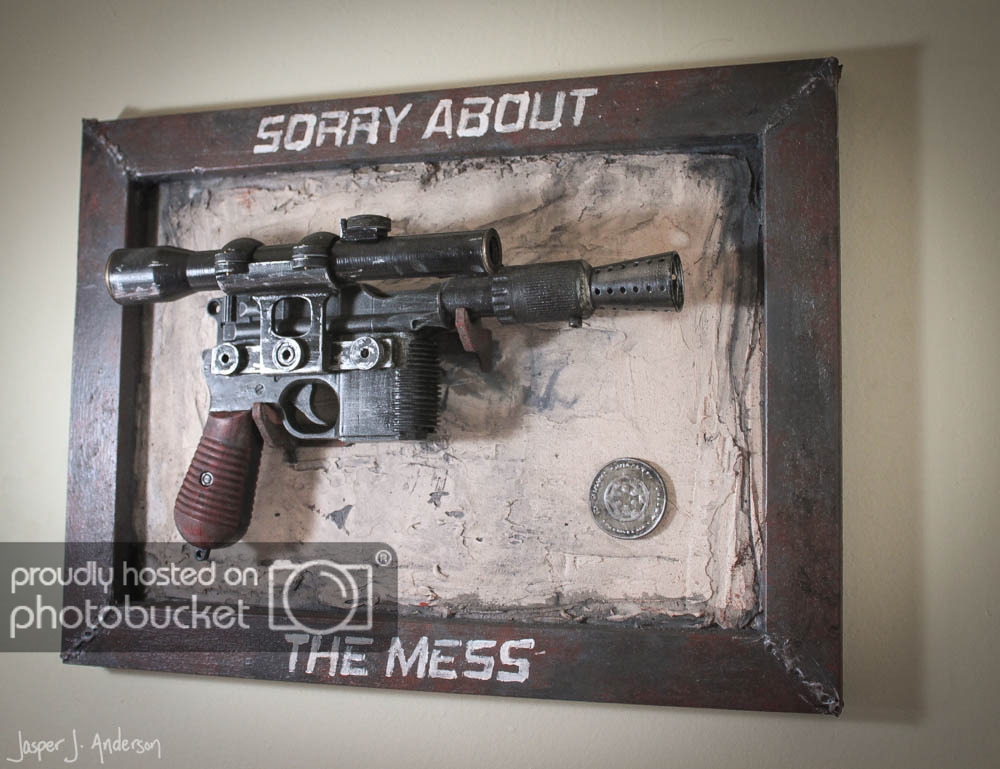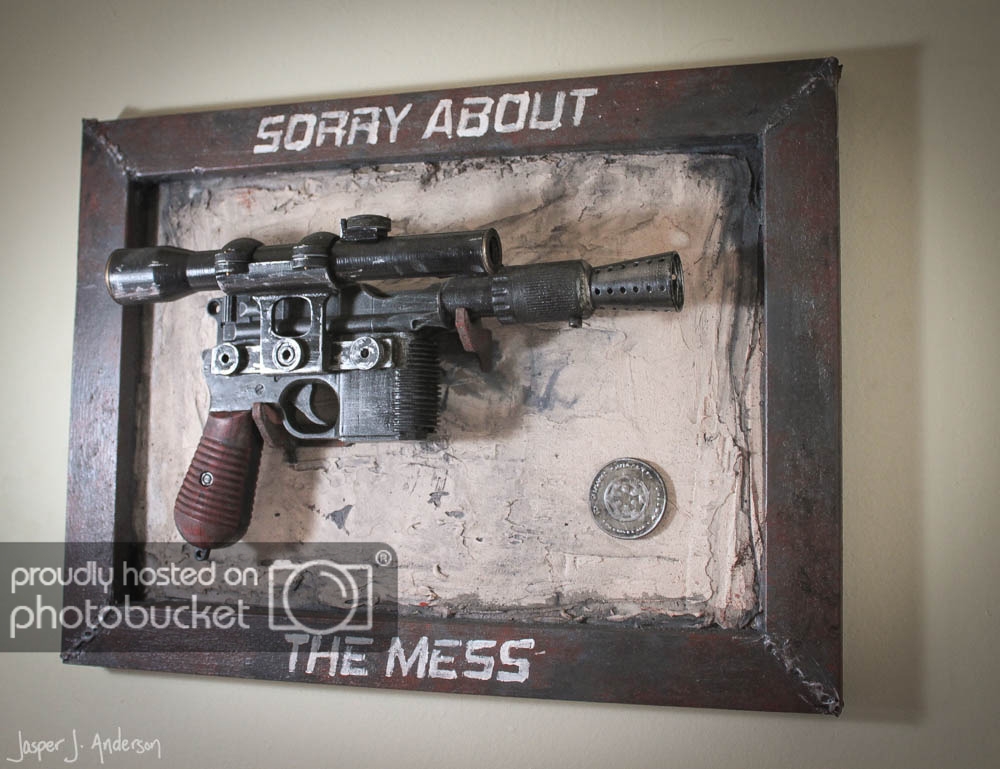 Last edited by a moderator: