Hi guys, I have a nice (live) C96 pistol with plenty of history that I have absolutely no intent to permanently convert into a DL-44 prop. But the original reason I bought this thing as a kid was, of course, STAR WARS. I wanted Han Solo's blaster so bad.
So here's what I'm working with.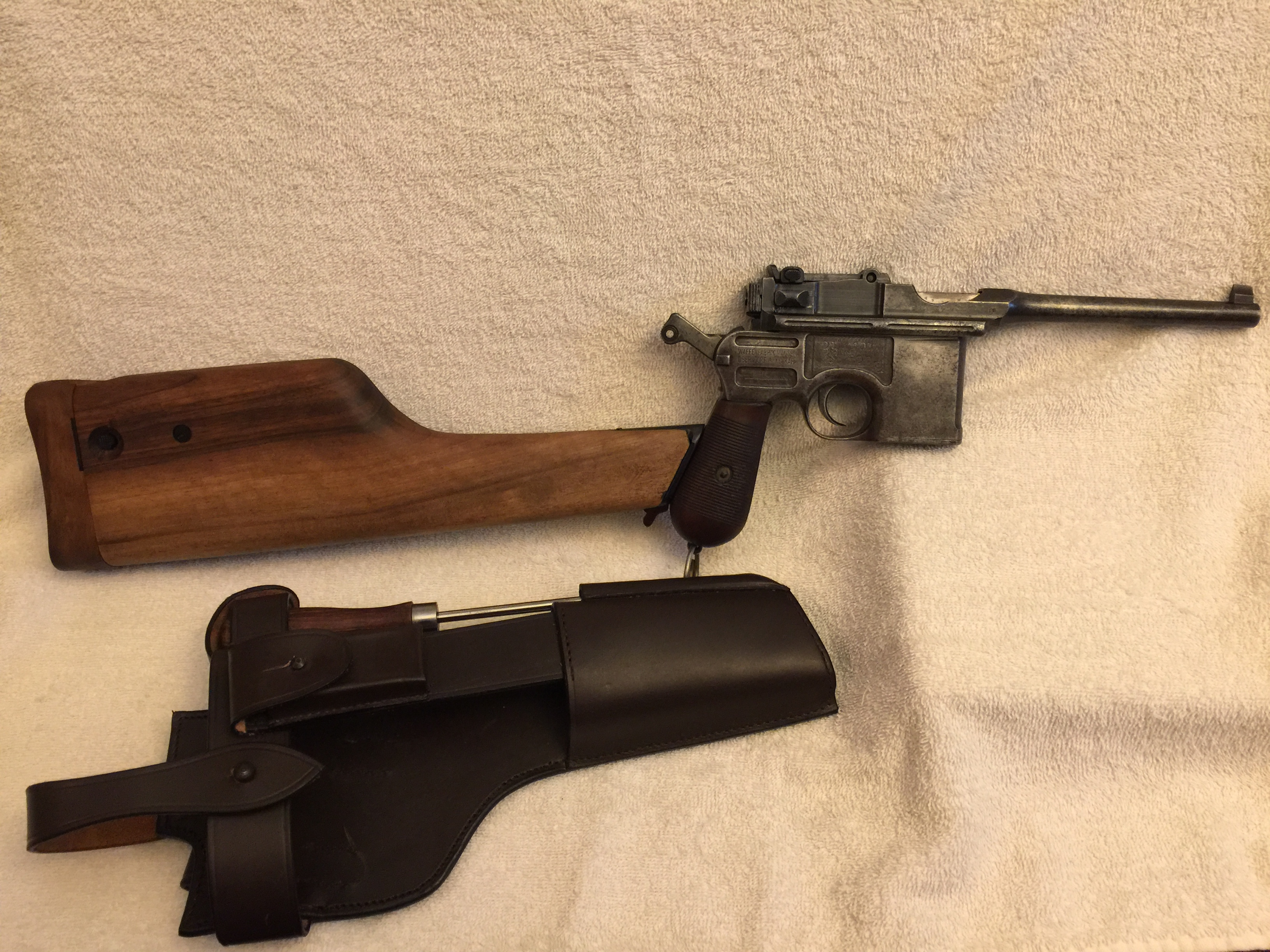 Obviously the 5.5" barrel on an unaltered Broomhandle is too long for a truly accurate replica... but that doesn't bother me that much. I am never going to make any permanent modifications to this gun (or any other original C96) so it will just have to be a long-barreled DL-44.
What I'm wondering is if anyone has ever tried to make a dress-up kit for a live C96 - a sort of reversible costume - with friction-fit (magnetized?) components, and how that looks. Is it worth the trouble?
I thought this might present an interesting challenge and I am still kicking ideas around on my workbench. If I only had a 3D printer...