Sr Member
RPF PREMIUM MEMBER
Each D9 Weapon has it's own thread...
Assault Rifle
-
Unlimited Run - District 9 Assault Rifle Kit
SMG
-
Unlimited Run - District 9 Submachine Gun Kit
Exo Suit Rifle
-
Unlimited Run - District 9 Exo Suit Rifle Kit
On offer here we have a full scale 3D printed kit of the
Sonic Wave Gun
from
District 9
.
A lot of time has been spent on the design to give you the most accurate kit available...
Huge thanks to @
asavage
who gave input into the design, ensuring screen accuracy and functionality.
The kit has cavities for electronics, tunnels (for adding rods for strength), a working trigger with switch and also the hose needed to complete the prop.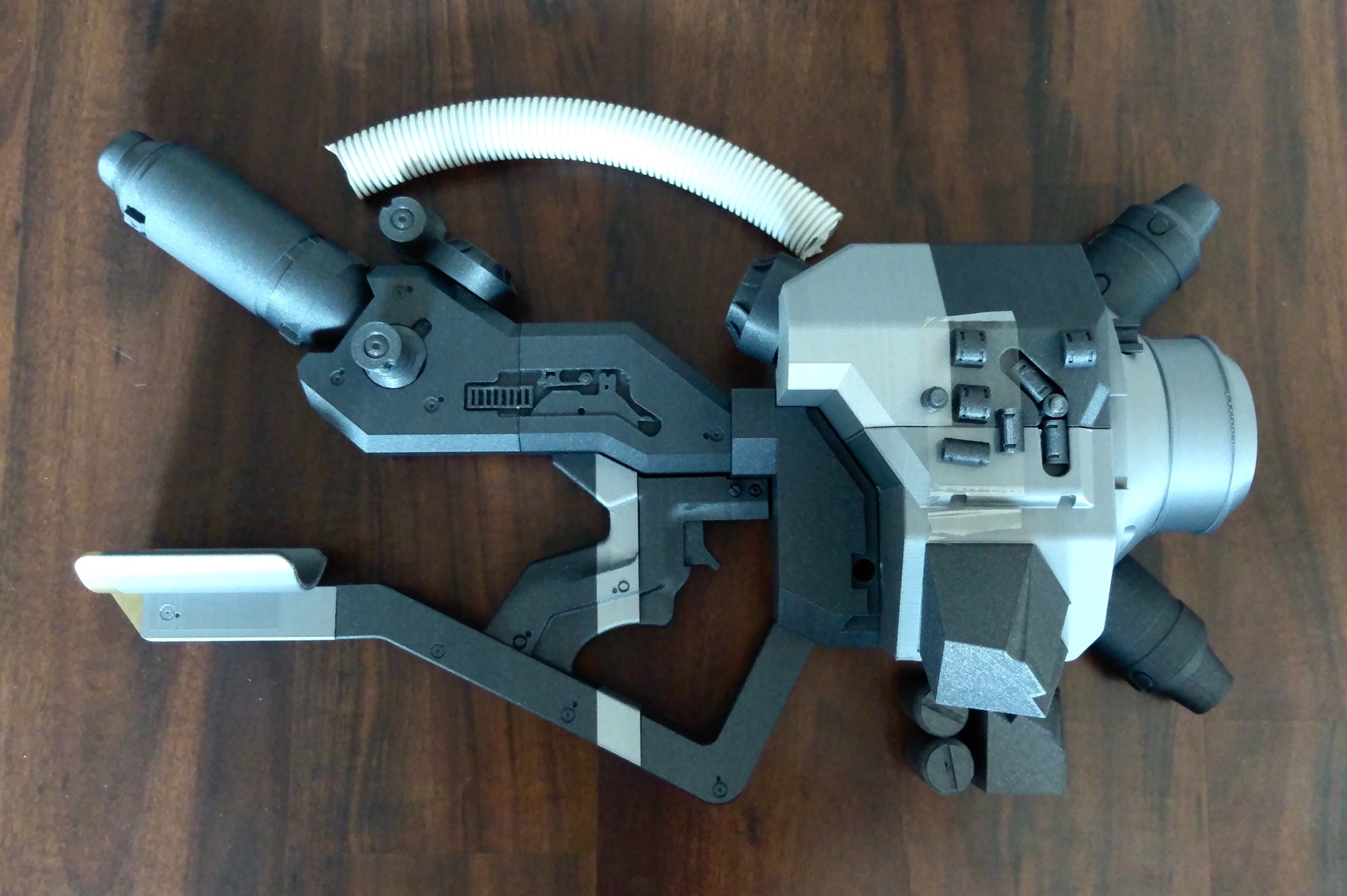 Kits are being sent out in order of payments received. So the sooner you pay the earlier on the list you will be. :thumbsup
Price is as follows...
Sonic Wave Gun Kit - $330
Shipping - $70/kit (worldwide)
Total - $400 USD
Send payment to my paypal account -
tarrymortlock@gmail.com
Please ensure payments are in USD. Don't forget to include your
RPF name
, your
address
and your
phone number
in the Paypal details (don't PM me your address), then post in this run that you have paid and I will update the list below. Again, kit's will be sent out in the same order of payments received. Shipping is $70 per kit. If 2 kits are ordered, they will both ship together for $70. Wait time will depend on where you sit on the list, but these are large prints, so please be patient with us.
As with our other District 9 kits @
Soulinertia
has offered to do a run of vinyl stickers! Those who have purchased from @
Soulinertia
know just how talented he is and the excellence of his work. Super stoked to have him on board!
Thanks guys! Hope you enjoy these awesome guns.
Cheers,
T.
Purchase List
1. @
asavage
- Received
2. @
asavage
- Received
3. @
Griefboy
-
Received
Last edited: