Sr Member
RPF PREMIUM MEMBER
UPDATE: Each D9 Weapon now has it's own thread...
SMG
-
Unlimited Run - District 9 Submachine Gun Kit
Exo Suit Rifle
-
Unlimited Run - District 9 Exo Suit Rifle Kit
Sonic Wave Gun
-
Unlimited Run - District 9 Sonic Wave Gun Kit
Assault Rifle
- this thread
On offer here we have a full scale 3D printed kit of the
Assault Rifle
from
District 9
.
A lot of time has been spent on the design to give you the most accurate kit available...
The kit will come in numerous parts so the usual kit assembly, clean-up and prep is required. But the results are well worth it!
My finished AR...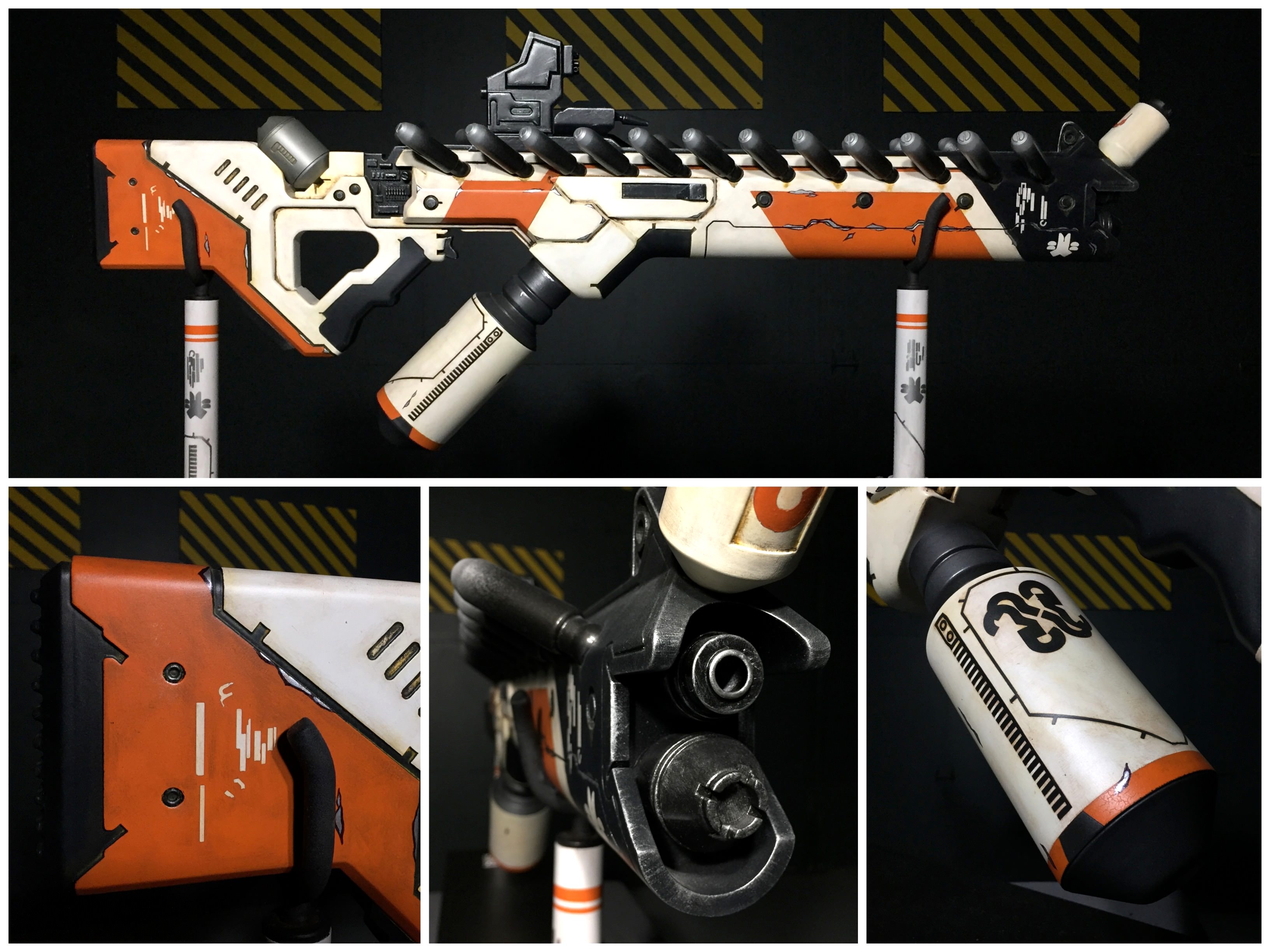 Build thread here...
District 9 Assault Rifle Build - Finished! (Pic heavy)
Note: My build was the prototype kit and we have since improved the design significantly.
Price is as follows...
Assault Rifle - $270
Shipping - $40/kit (worldwide)
Total - $310 USD
Send payment to my paypal account -
tarrymortlock@gmail.com
Please ensure payments are in USD. Don't forget to include your
RPF name,
your
address
and your
phone number
in the Paypal details (don't PM me your address), then post in this run that you have paid and I will update the list below. Kit's will be sent out in the same order of payments received. Shipping is $40 per kit regardless of multiple kits ordered.
Again, kits are being sent out in order of payments received. So the sooner you pay the earlier on the list you will be.
Timing of production would come down to numbers, but you'd want to allow a few weeks for sure.
@
Soulinertia
has offered to do a run of vinyl stickers for each D9 weapon! Those who have purchased from @
Soulinertia
know just how talented he is and the excellence of his work. Super stoked to have him on board! His thread for stickers is here...
Interest - District 9 Decals - Assault Rifle, SMG & Exo-Suit Rifle
Thanks guys! Hope you enjoy these awesome guns.
Cheers,
T.
Purchase List:
1. @
lmt88 - Received
2. @
PAULH - Received
3. @
ScottageCheese
- Received
4. @
Rod A
-
Received
5. @
CalamitysChild - Received
6. @
sean
-
Received
7. @
xenochimp
-
Received
As requested in our other runs I've done a video tutorial on 3D kits. Pretty basic stuff, but if you're new to building 3D kits you may find these helpful. These videos will focus on the SMG kit, but as I point out, the same principles will apply to any of our 3D printed kits. Please excuse the cheesiness... shot and edited on the iphone. :facepalm
TMAX PROPS - Introduction
First up is a bit about me, my thoughts on build threads and some info on the SMG kit.
Part 1: Prep Work
In this vid we will address kit assembly and surface preparation.
Part 2: Paint, Weathering, Decals & Finishing
In this video we tackle painting, weathering, decal application & finishing
Last edited: