Some scarring added to the non-lipped rex. A little lighter and more scratchy than the lipped version, thought I'd try a slightly different look for the damage.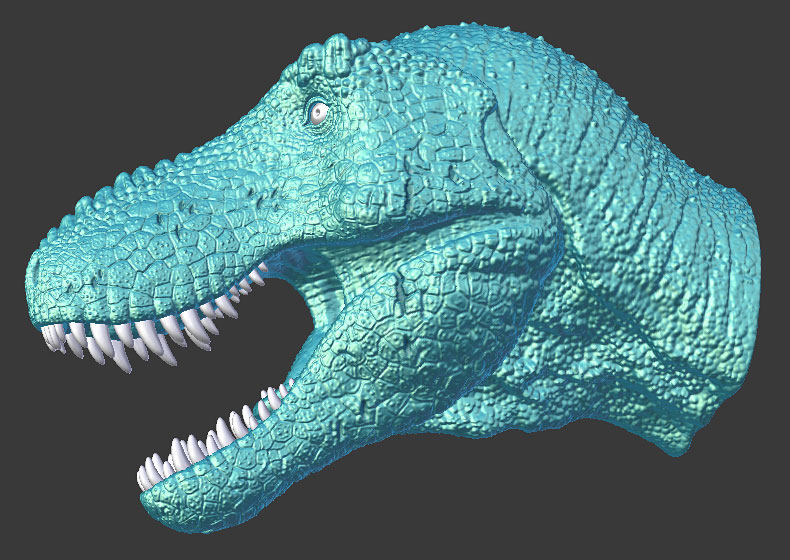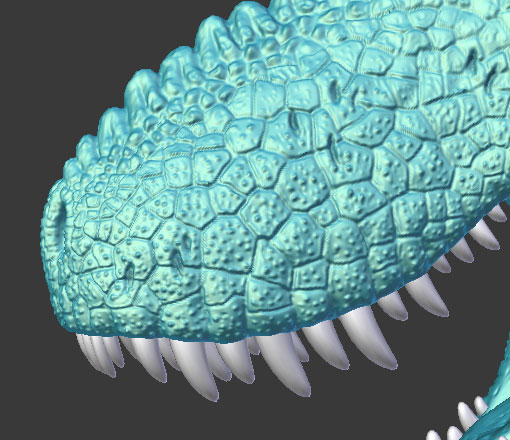 Guess that wraps up the project for the time being. I think I've achieved basically what I set out to do in
post #2
back in the mists of time somewhere. I doubt I'll be doing any more WIPs, at least ones this detailed. I've enjoyed doing it but as a rough estimate it's tripled my project time. The feedback has been great though so thanks guys.
Anyway I really want to move on and get my head into something else. I'm tempted to do more life restorations after all the time I've spent messing about with skulls and bones. This thread will go a bit quieter until I can get some photography done. In the meantime I'll get the 3D prints made for all sizes and at some point make them available on Shapeways.