I have to say that I like the look of your stand, it looks like it'll work well. Will you be offering it some sort of color or will it be transparent?
Thanks, Shapeways do a couple of translucent materials but unfortunately nothing with acrylic-like transparency. My main concern is the combined cost of stand and model together but I suppose that's for a buyer to decide if worthwhile. I'll do my best to keep the stand's price down and make it available in as many colour/materials as possible so if anyone wants one, hopefully there'll be an option for them.
As an alternative I wanted to try a daintier, curvier version of the stand with a reversed-V so yesterday afternoon I set this one up. Calling it the v3 stand. Clearly this virus situation is giving me even more of an excuse to mess about in Blender than usual.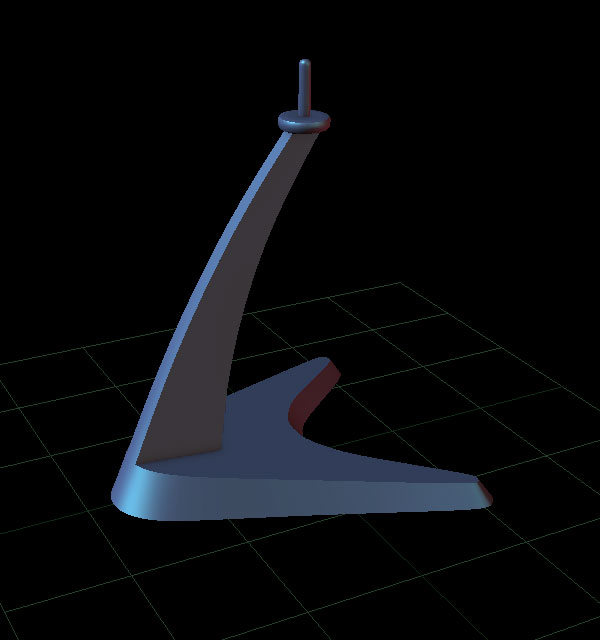 I think this one is a bit more harmonious to the model, not sure if it should be taller though, maybe a little.