Well, I figure it's about time for me to start posting some of my overall work since my progress has leaped ahead a little faster then I thought it would. First off I want to send out a bunch of thank yous to the following members (details after each name).
Sil3ntHunt3r: Sold me my first predator head, left and right chest armor and backpack.
biohunter76: made my AVP cannon.
Mannowar: crafted an outstanding set of feet, dusters, anklets and shins, hands, center chest, butt flap, shoulder/biceps and neck seal.
bambooie: set of dreads and AVP beads.
Hez: for advice on casting bios and creating the armature I use for sculpting.
Moviescolin: bio armature and spine pad.
pdisc: Original builder of my chest armor and backpack.
?????: Blade and bomb gauntlet.
Ruffkintoy: Original creator of my mask.
deciusx: AVP cannon arm
Mr Fett: AVP and P2 Cod piece with belt
Hear come the pics, I will try to post before and after where I can:
Gauntlets:
Before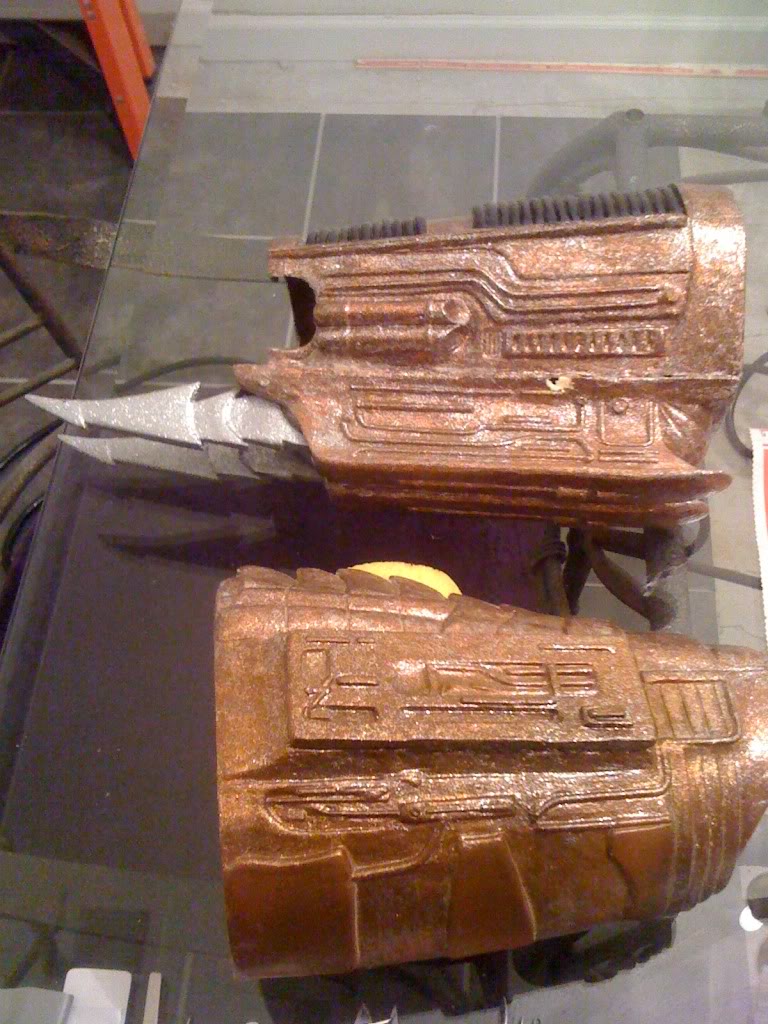 After
Head:
Before
Currently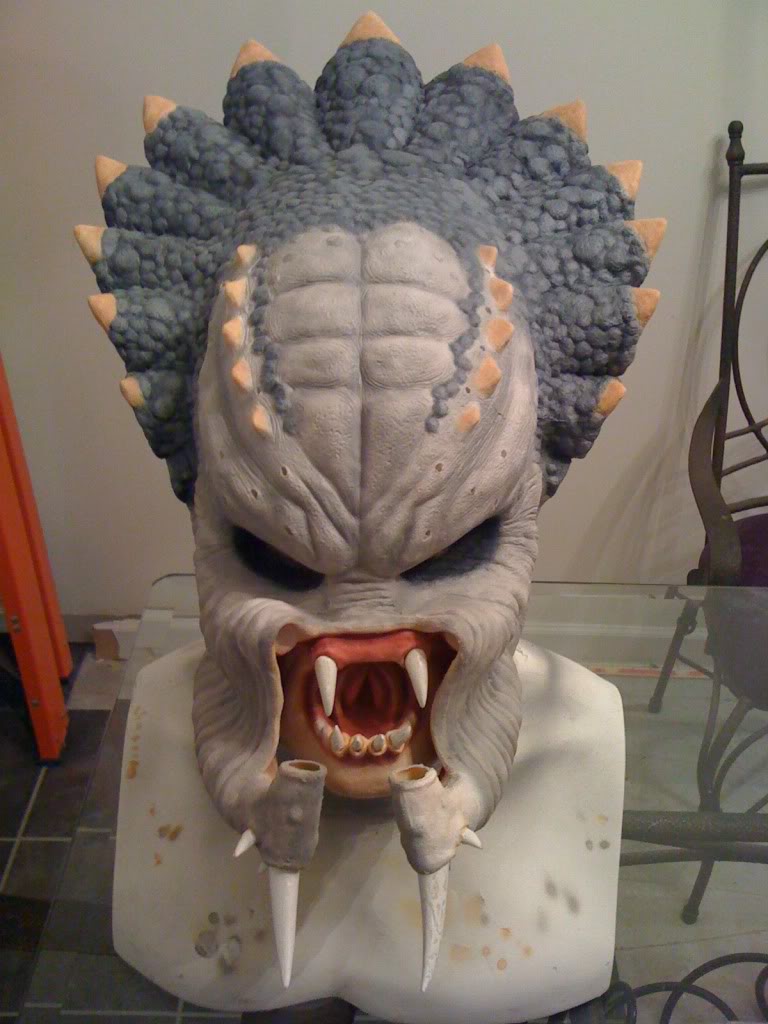 Chest Armor:
Before
After
Cannon:
Before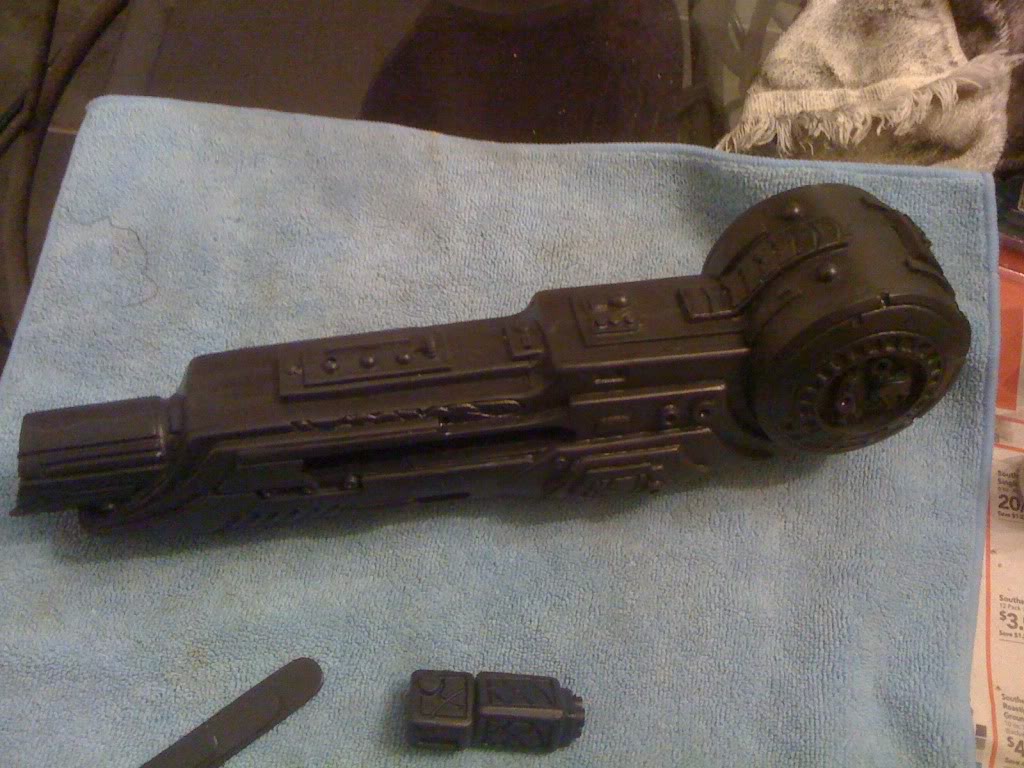 Weathered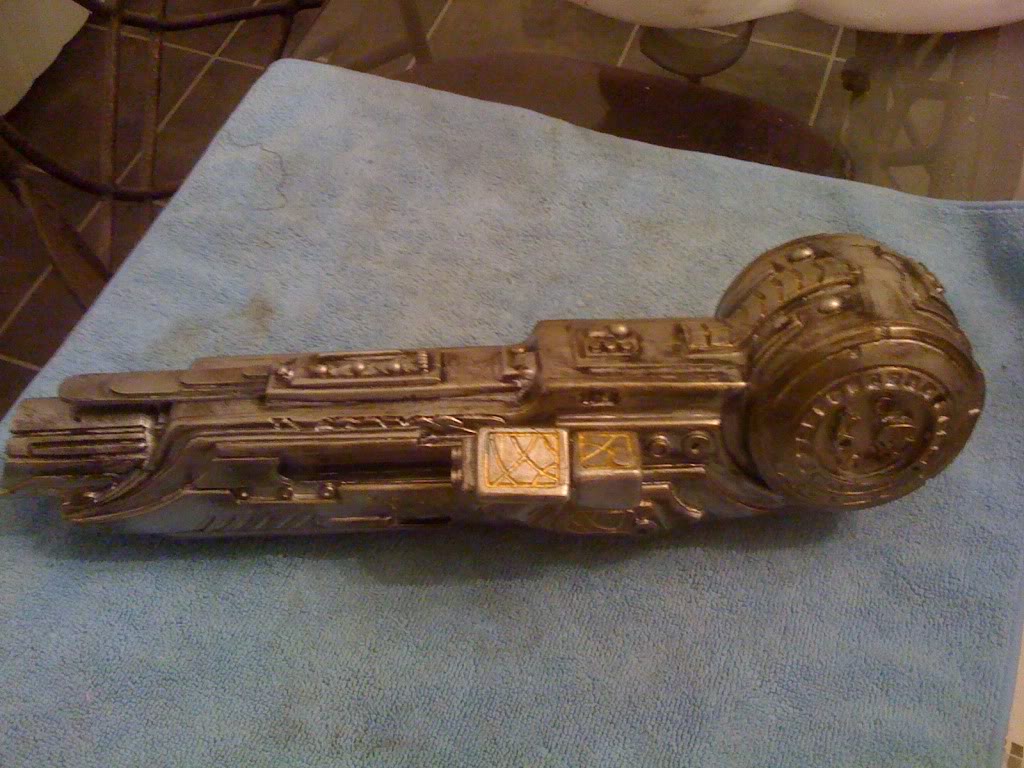 Shins, dusters, anklets
Before
After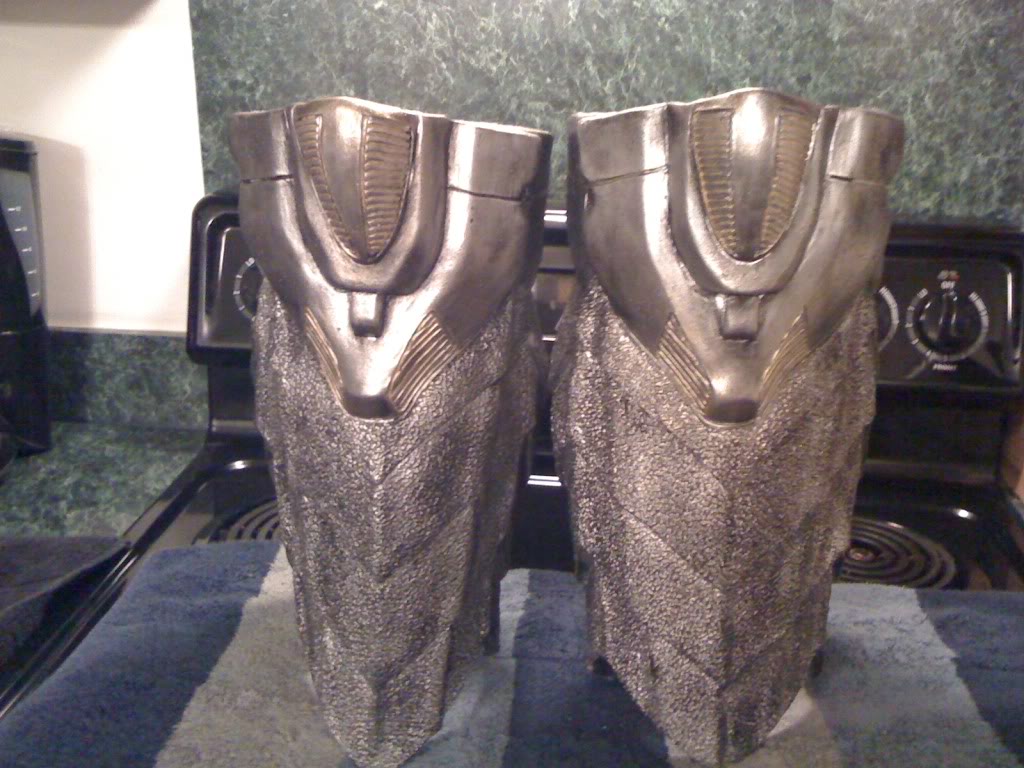 Backpack:
In process
Foam added to interior for support
Base paint: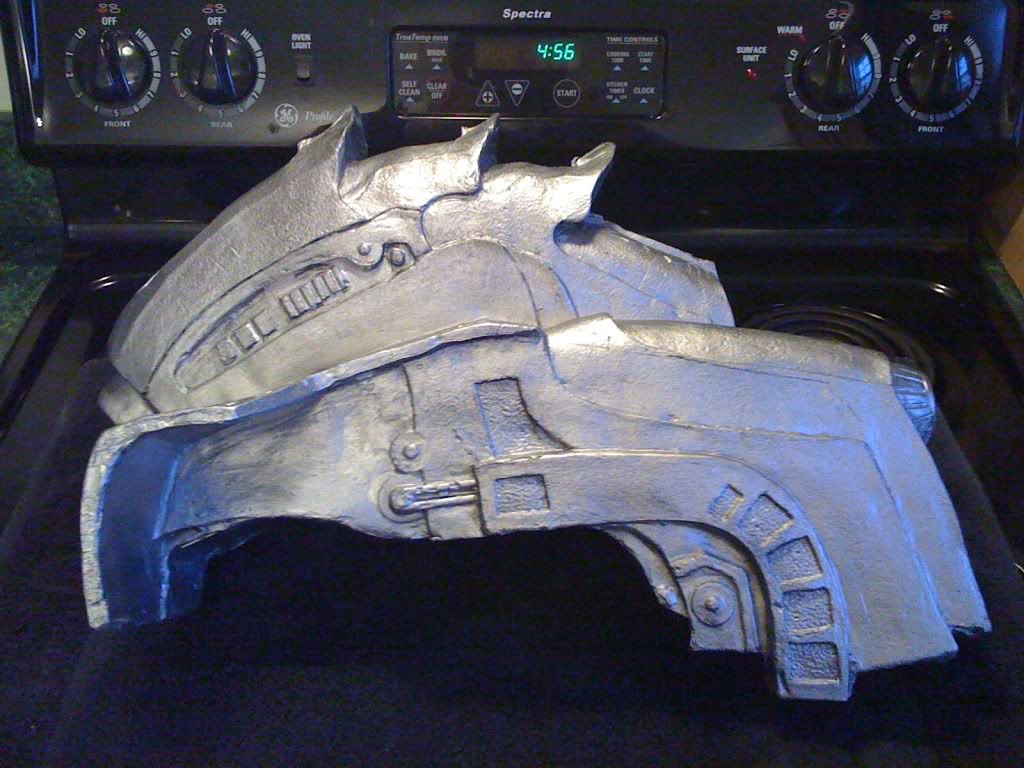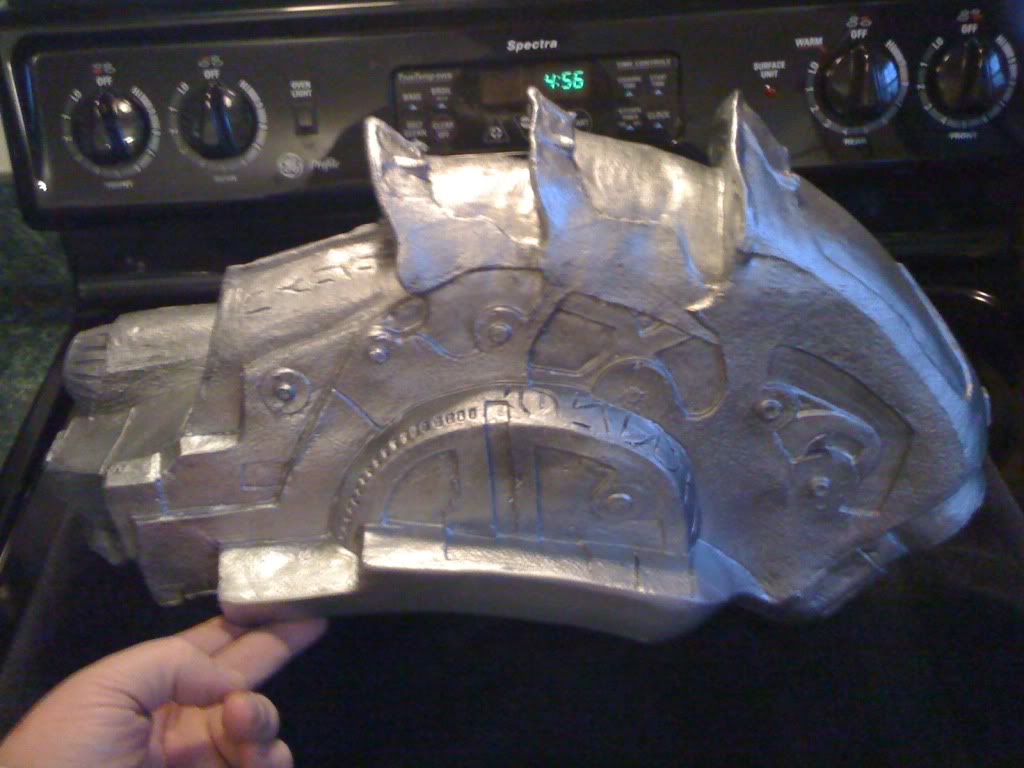 Weathering: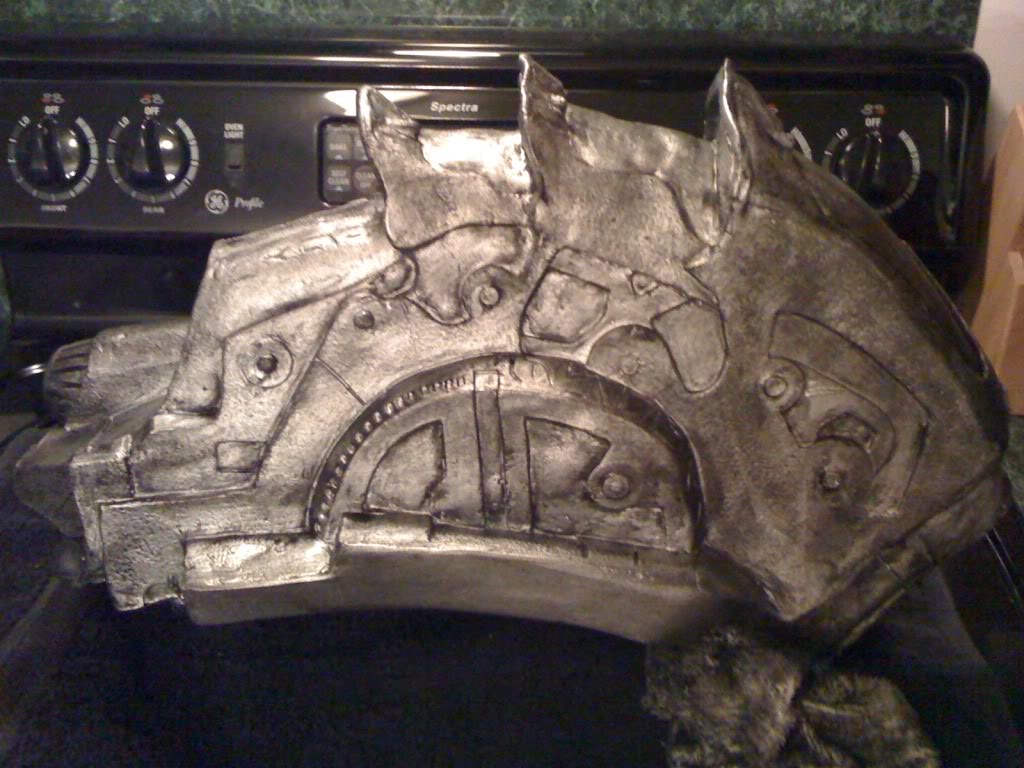 Feet:
In process, ready for paint
Cannon arm:
Spine pad:
Updated photo of my progress on the feet. Got a pretty cool old leather look using only brown.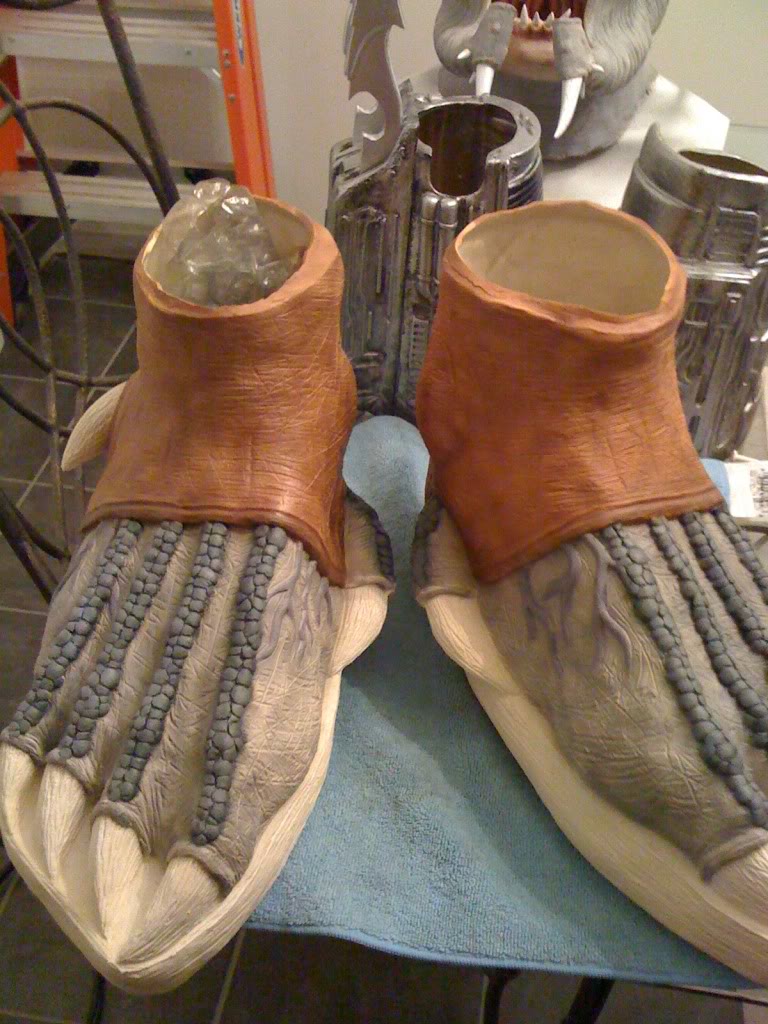 Thats all for now. My current goal is to finish the suit by the Hero's Con in Charlotte at the latest (June 2010) and the earliest would be free comic book day (May 2010). Currently all I need to finish this is the skin (using Mr I suit for first one), neck ring (most likely P1 style), cod piece, thigh armor, center chest armor. The beads/dreads are in process and the hands and shoulders/biceps will be soon. thanks for checking this out.