Sr Member
RPF PREMIUM MEMBER
First, lemme' say so far I have not seen a reference anywhere that this has been identified. If it has, I am still excited by my find, in that I did it all on my bitty lonesome.
OK, so I was trolling around the on-line surplus stores for an unrelated item while watching my Firefly DVD's. I happened to be watching the episode Jayne's Town, when I opened up a "coats/jackets" link on one surplus site and saw a blob of green with a hood in a little thumbnail photo. I clicked on it and much to my surprise I saw this: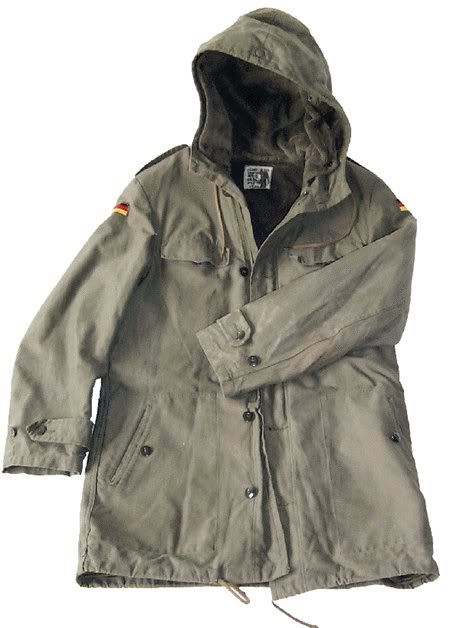 I think I have identified Jayne's Olive Drab coat from the episode Jayne's Town. It appears to be a German Parka with the removable lining taken out. I did some further searching and have seen it called a "German Army Parka," "A West German Snorkel Parka", and a "German Army (NATO) Cold Weather Parka." I bought one. I will take pix when I get it and post them for closer examination.