Sr Member
RPF PREMIUM MEMBER
After receiving my prototype Obi TPM saber, it became apparent that something was missing:
For those of you following the Obi-Wan Kenobi TPM thread, you may have noticed a couple teasers posted, but in parallel to the design of that saber
Anakin Starkiller
and I have been working on Qui-Gon Jinn's lightsaber.
A couple major highlights:
Similar to the Obi saber, we have been very fortunate to obtain a similar collection of non-publicly available high resolution images of the hero prop.
Will feature as many quirks and asymmetries of the original hero prop as possible
Goal is to match Starkiller's Maul saber and our in-progress Obi TPM saber, will be 100% static replica made from as authentic materials as possible (machined aluminum, Delrin, and steel).
Speaking of authentic materials, each replica will include a 100% authentic aircraft panel lamp gasket under the red button just like the original prop:

Without further ado:
Overlay to hero prop:
This model is still very much a work in progress. In some ways this saber has been even more challenging than the Obi TPM saber. This saber features some more organic shapes and curvatures that can be challenging to parametrically model. Similar to the Obi TPM saber, there are a combination of features that were originally manufactured into the saber, and features that are a result of (I believe) the saber being "spruced up" for certain shots during filming. For example, the feature in the image below was almost certainly not on the prop when originally made for filming as none of the resin stunt sabers have these features: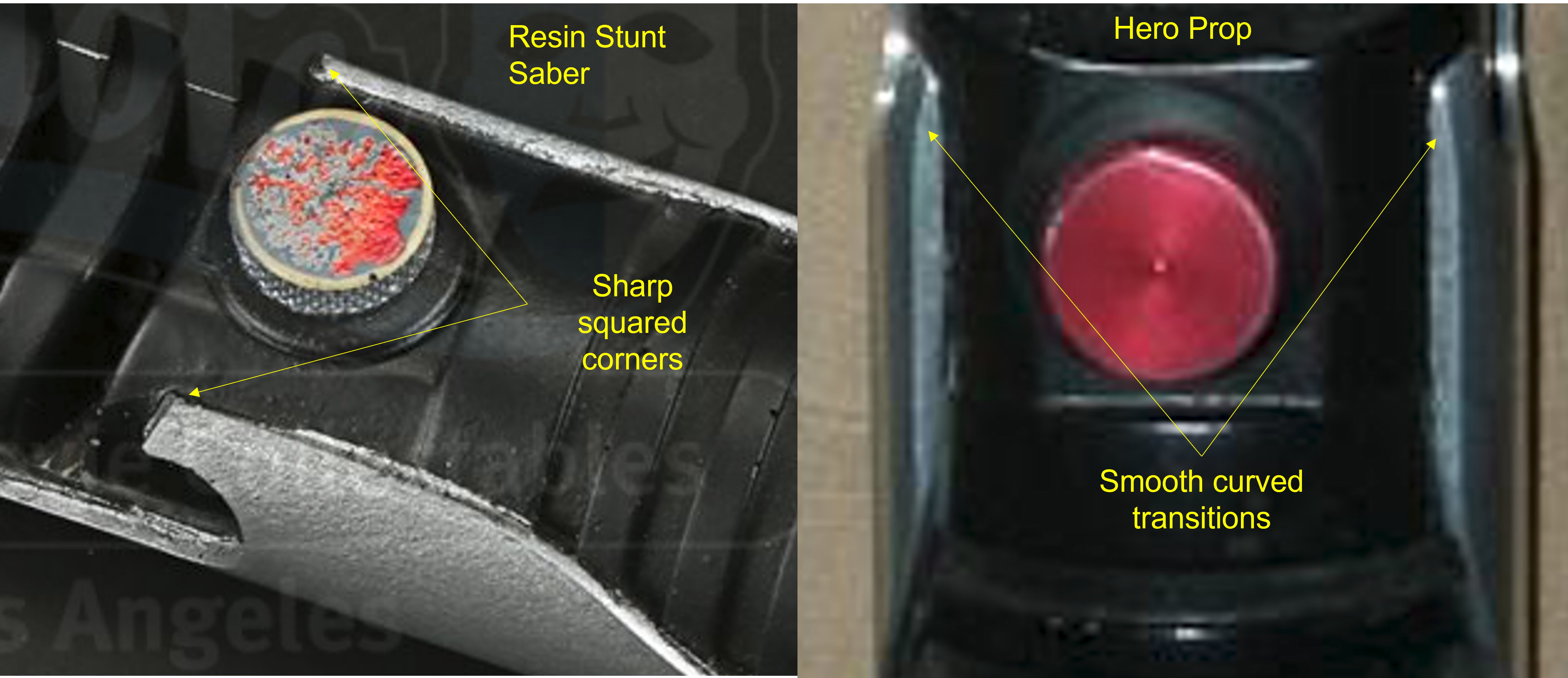 Some more of the intricate details:
Pommel:

Emitter details:
Again, this model is still very much a work in progress, but we're at the point where open discussion and more sets of eyes are needed. I will post some more model pictures later. In the meantime, I wanted to ask the community what details and features are important to them? From what I've shown above is there anything that looks off to you?