Hello everyone,
If you couldn't tell from the title, I am a huge Borderlands fan since the first release. It is the one game in my collection that that has helped me keep ties with my friends, and I just like the overall design of the characters and guns most.
With that, I wanted to make all of my favorite items from the game. So, this thread will incorporate the usual progress pics of every item I make from the borderlands series and hope to find like-minded people who are interested or who have been already working on borderlands props. I would also be more than happy to answer anyone's questions, as well would it be nice to receive some advice/tips/constructive criticism on the progression.
Finished:
Bee Shield
Torgue Double Penetrating Unkempt Harold
Turret Pod
Longbow Fire Bee Grenade
Axton's Backpack
Axton's boots
In progress:
Tediore Hefty Plasmacaster
Vladof Infinity Pistol
Hyperion Bitch
Axton Legendary Soldier Classmod
Tediore Plasmacaster:
Most of the progress can be seen here:
http://www.therpf.com/f9/dethaniels-3d-printable-plasma-caster-borderlands-2-a-199700/
In earliest progress, I have been working on painting the thing. One of my biggest struggles in replica building is painting. I have always used spray-paints and had difficulty with the process. Recently, I was lent an airbrush and some acrylic paints and stumbled upon Adam Savage's Cosmonaut model one day build video, this was a big help in envisioning my process for painting; as painting is the most crucial step in making these things look good (a good paint job can make a poorly built prop look phenomenal, while a poor paint job can make a greatly built replica look displeasing).
The other process that I have always struggled with most is smoothing and finishing surfaces. I've primarily used Bondo and Spot putty for my earlier builds, but lately I have gotten my hands on Smooth-On's XTC-3D. This product has helped me tremendously with surface finishing. It is not perfect, but it has done the job for me thus far.
I chose this Plasmacaster as it was the gun that got me through my entire first playthrough of the game. As for the build process, I started with my 3D model in SolidWorks. Using screenshots from the item viewer, I was able to compile the model, which was then broken down into manageable parts. Typically trying to figure out each individual part of the gun and how it is assembled. From there, I used my Robo3D printer for fabrication, and Cura/reprap for building and slicing softwares. When I started this project, I was relatively new to additive manufacturing and tuning the printer, resulting in some parts coming out warped, but that was quickly fixed.
Then the guy went under a lot of smoothing with bondo and spot putty as this predated the XTC-3D, then a few coats of Primer and filler (watchout for humid weather)
After this is when I started the electronics to drive the diffusor panels and LEDs. Just a simple program on an arduino using the Motor shield.
This is when I had to take a break due to school and nowhere to paint or work at my apartment.
Over the past few days is when I was able to start painting. Most of the work is done with an airbrush. My favorite part was trying to get the blue-ish carbon fiber style. For this, I used the placemat grip sheets that commonly have a staggered square profile. So I put down the flat black, then placed the sheet on top and sprayed on a blue and silver concoction on top. Then I gave amist over with black for blend, then a clear coat. everything was then given a black wash.
Update:


- - - Updated - - -
Vladof Infinity Pistol
This project started as a test so see detailing the my printer could handle as it will be printed as one piece, but then a friend form another prop group asked for one, which lead to me fleshing out the model a little more. once of my favorite attributes in a good prop is the use of hardware, this pushed my to disassemble the model into its individual components and research look-alike fastening hardware on McMaster Carr.
Design like so, except Vladof grips:
This was the first print I made. top side looks great but the underside was awful due to support material.
The model was additionally sliced in half to preserve quality on both sides.
Updates: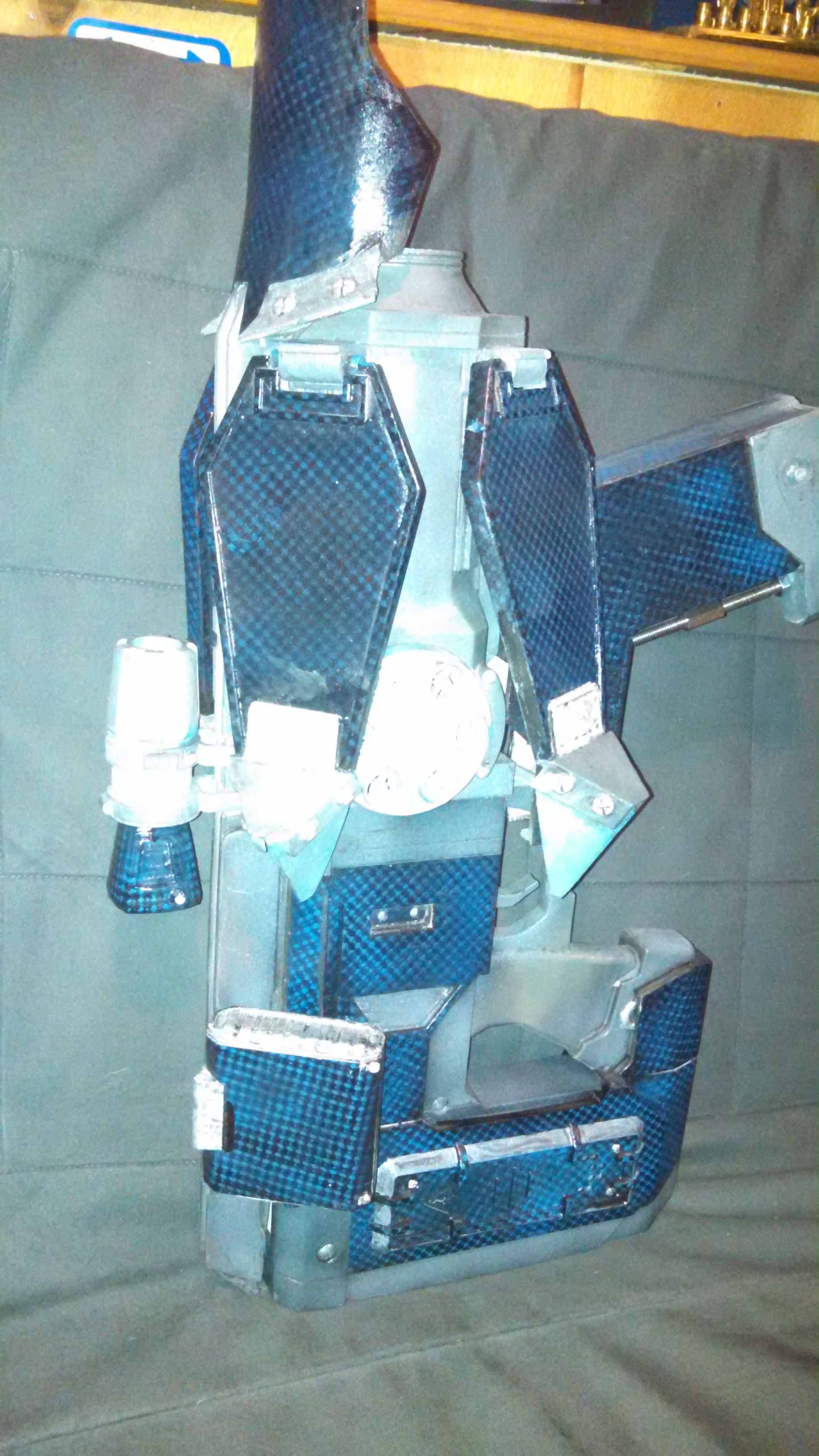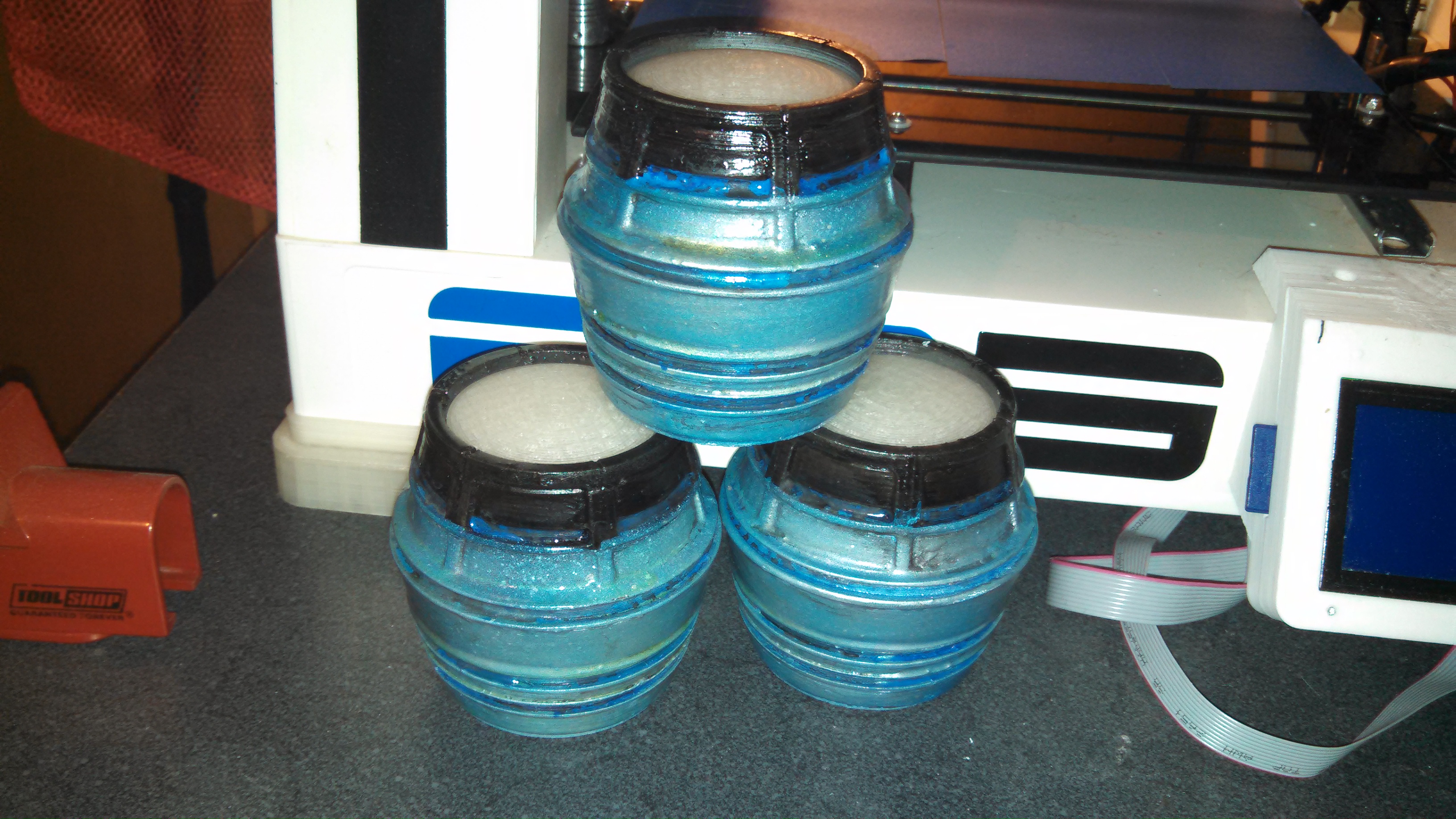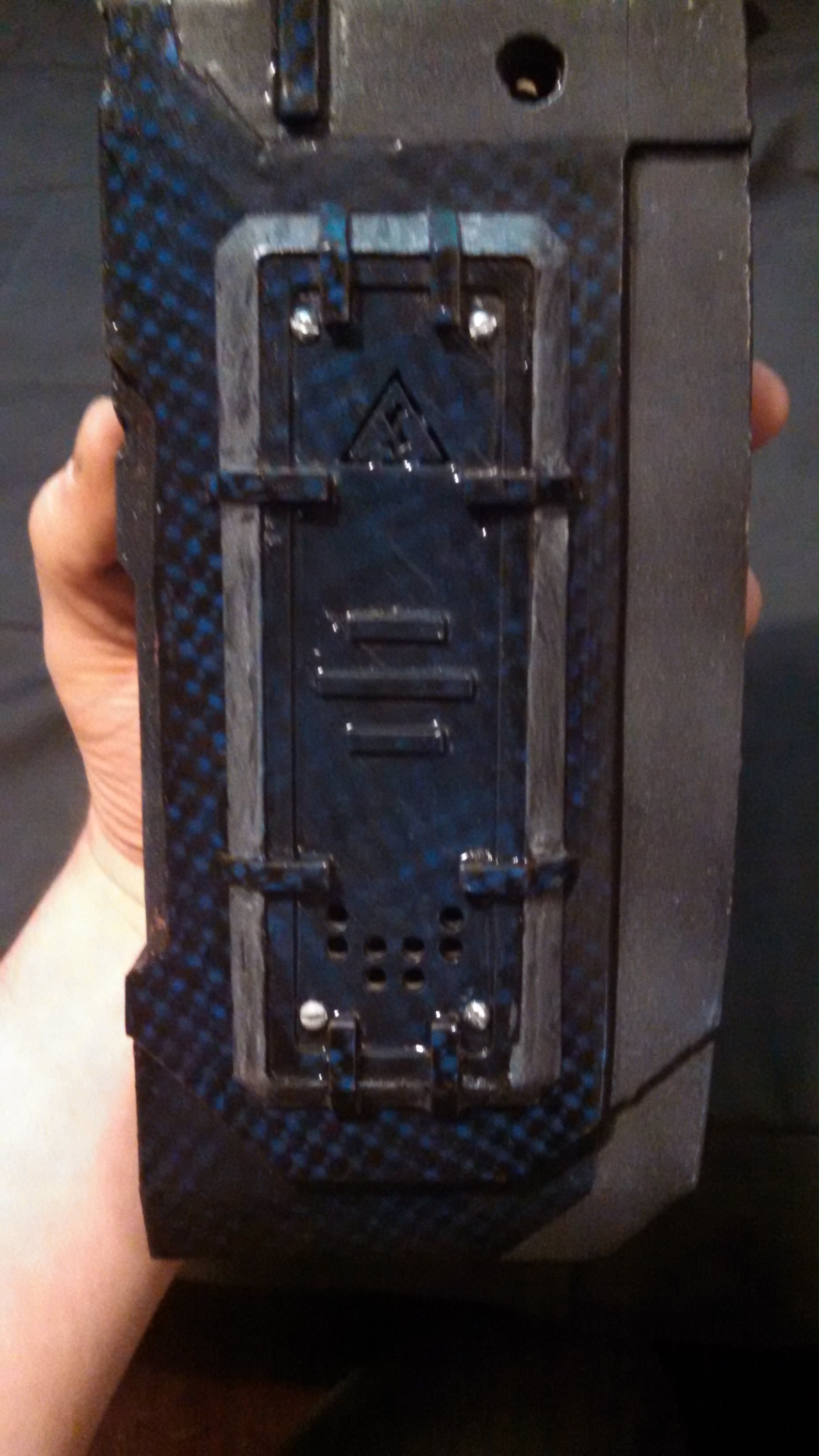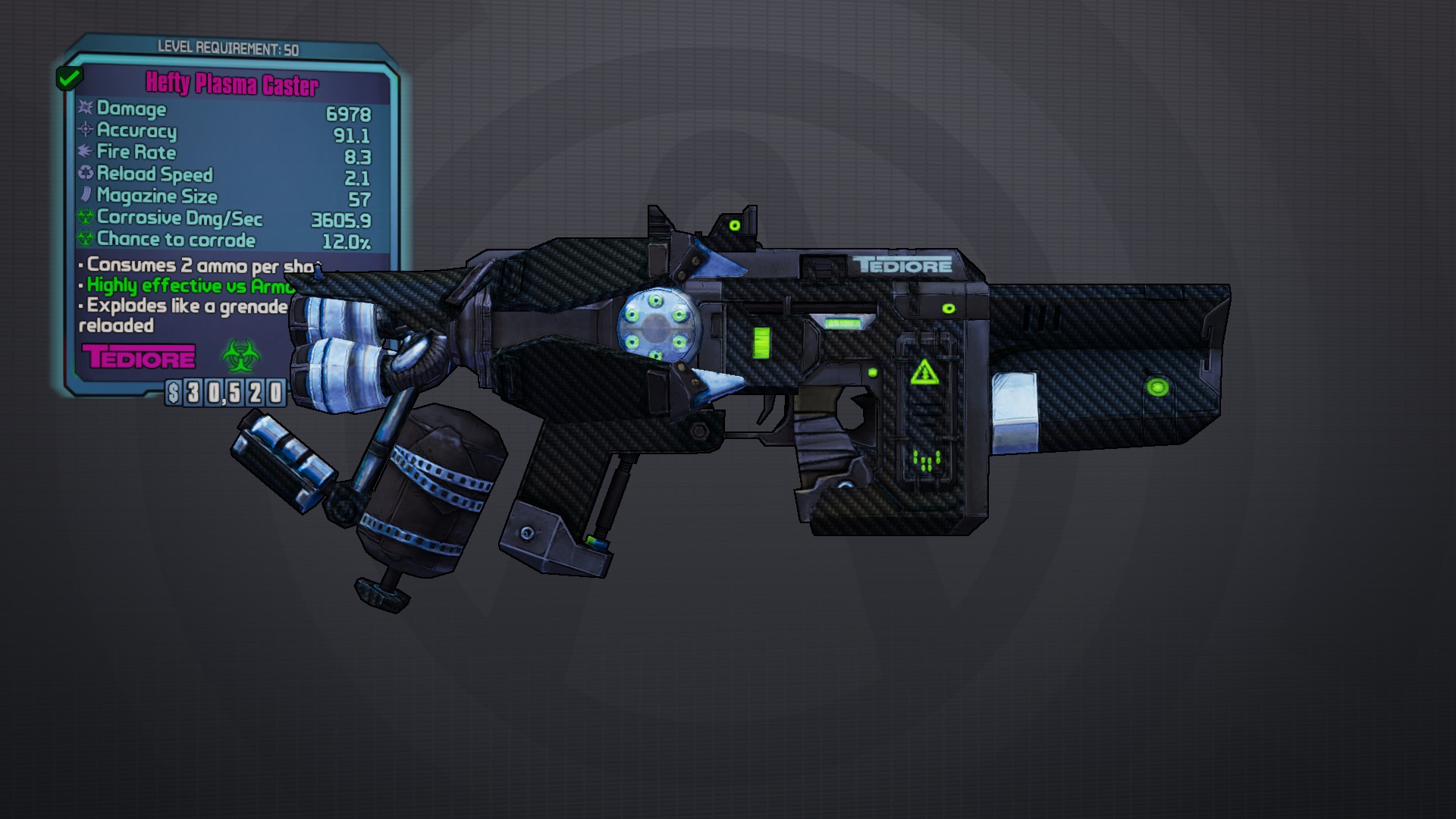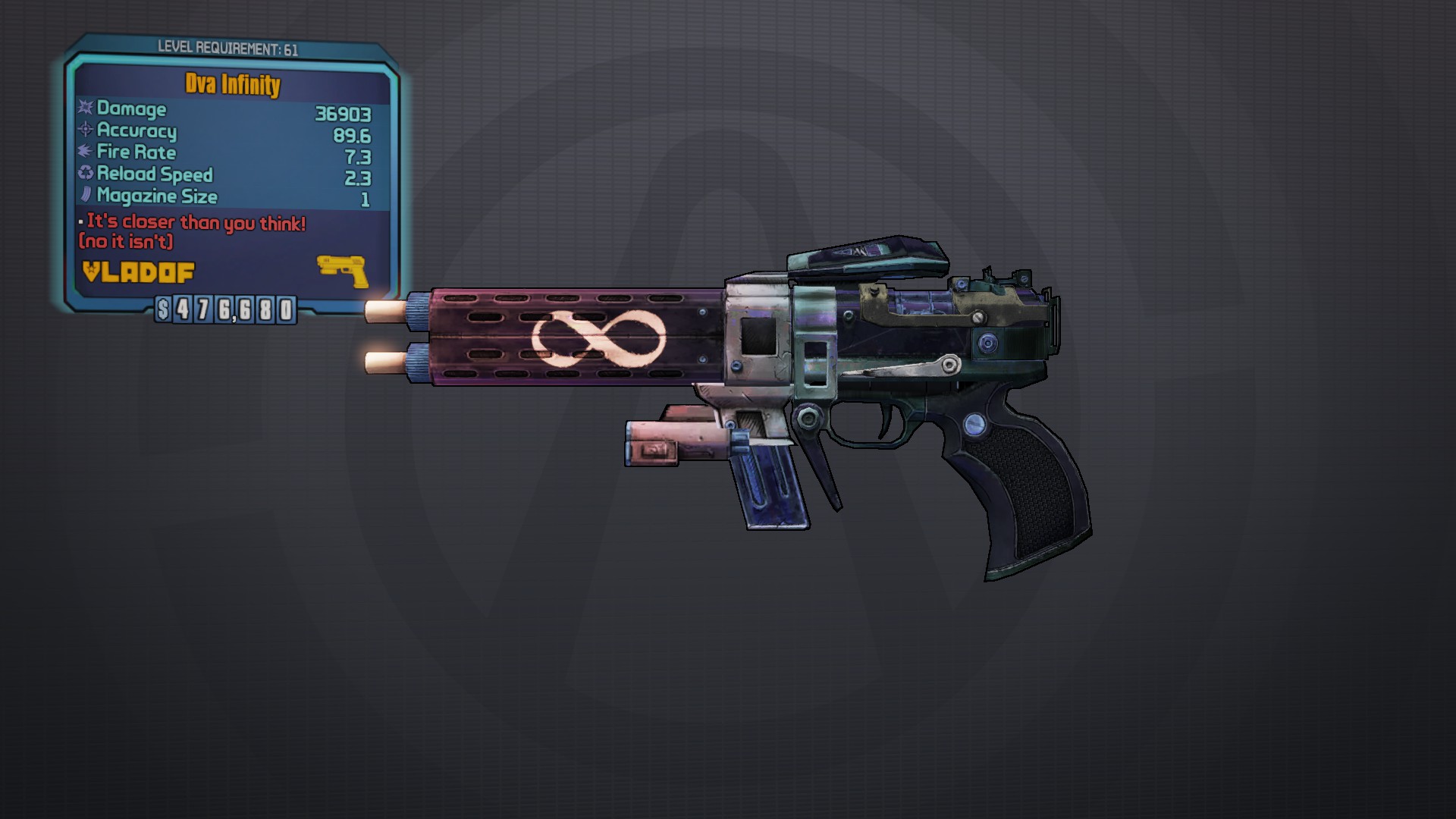 Last edited by a moderator: