Starting a new hunter thread for my latest mask the Destiny Hunter Celestial Nighthawk. I wanted to make this one so bad that I took this commission even before the official name for the mask was released. This mask should be a little easier to build because I get to use my past helmets as a base to build upon. Like all of my other build I searched the internet to try and find some good reference pics. Even though the DLC just came out there are not many really good images yet. I hope by the time I get to the final details I will either have the helmet in the game or one of my friends will so I can get some better shots. Here is the collage I designed so that I can get multiple angels at once while I build up the clay.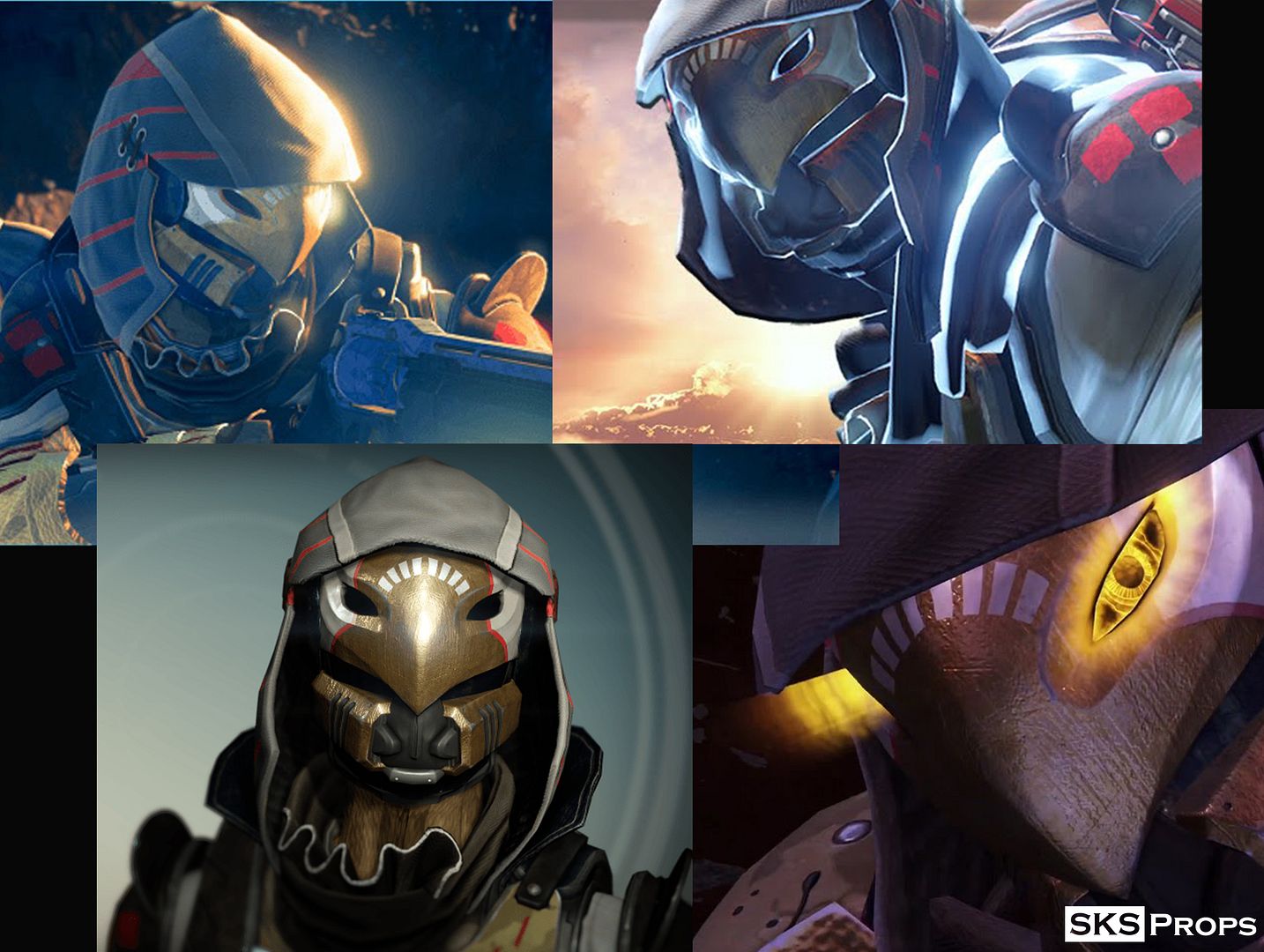 Since it uses the same lower half as my previous hunter mask I am going to build the top out of clay cast it in resin along with a lower half of my first hunter mask. I will then combine the two casts and add the final details for the final version that will be remolded and recast. Here is a shot of the first hunter mask I created. You can see how I built this in my original Hunter thread here
http://www.therpf.com/showthread.php?t=228705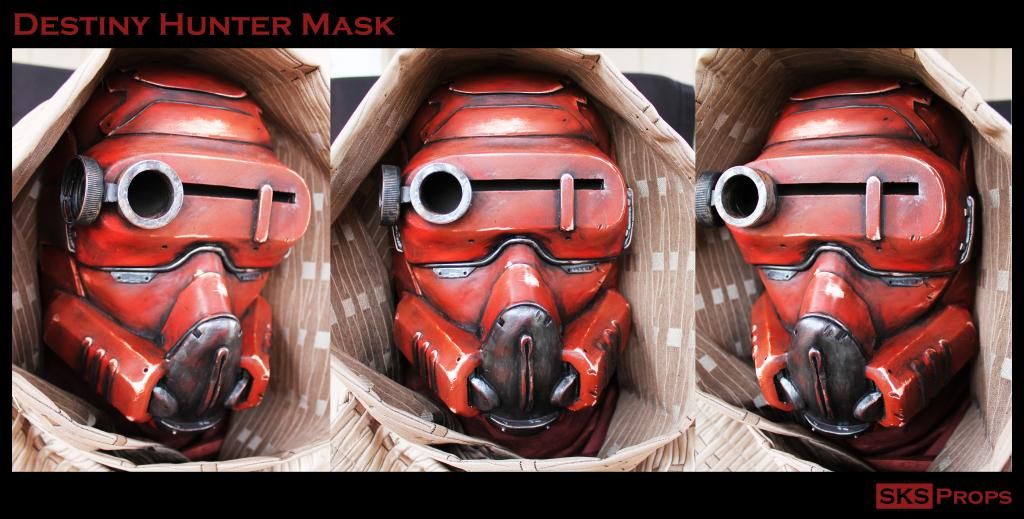 I started this mask by casting up a Mask of the Third Man because I like the eye placement better and want the Nighthawk to be pretty close to that in size.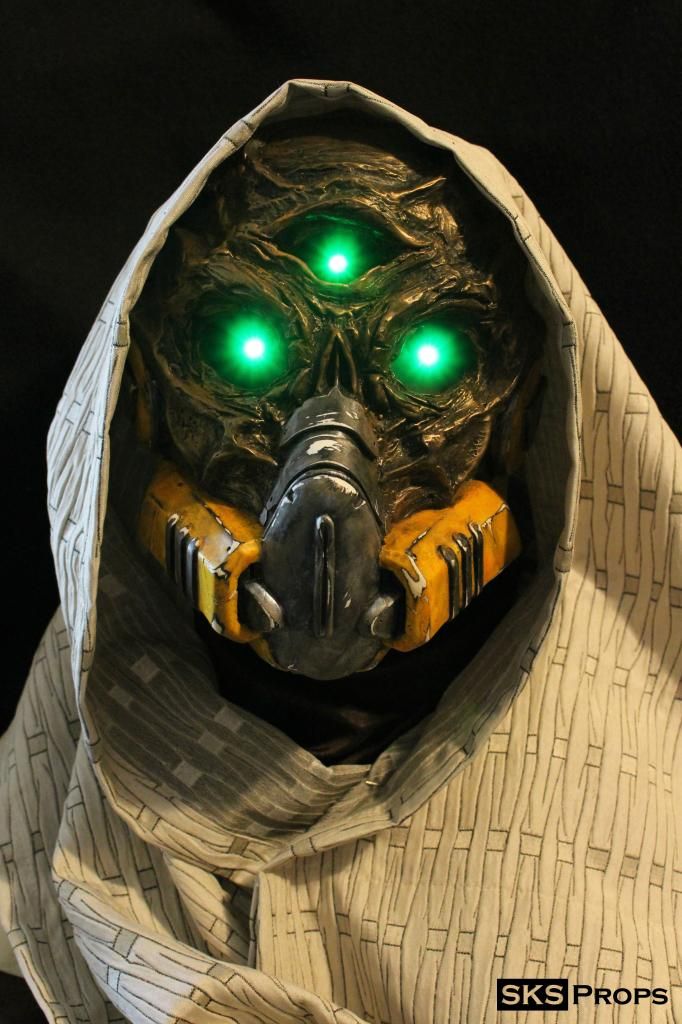 I melt down a tub of Monster Clay and begin building up the bulk of the shape adding small amounts of clay here and there. You don't want to add to much at once or start getting into details before the form is really flushed out.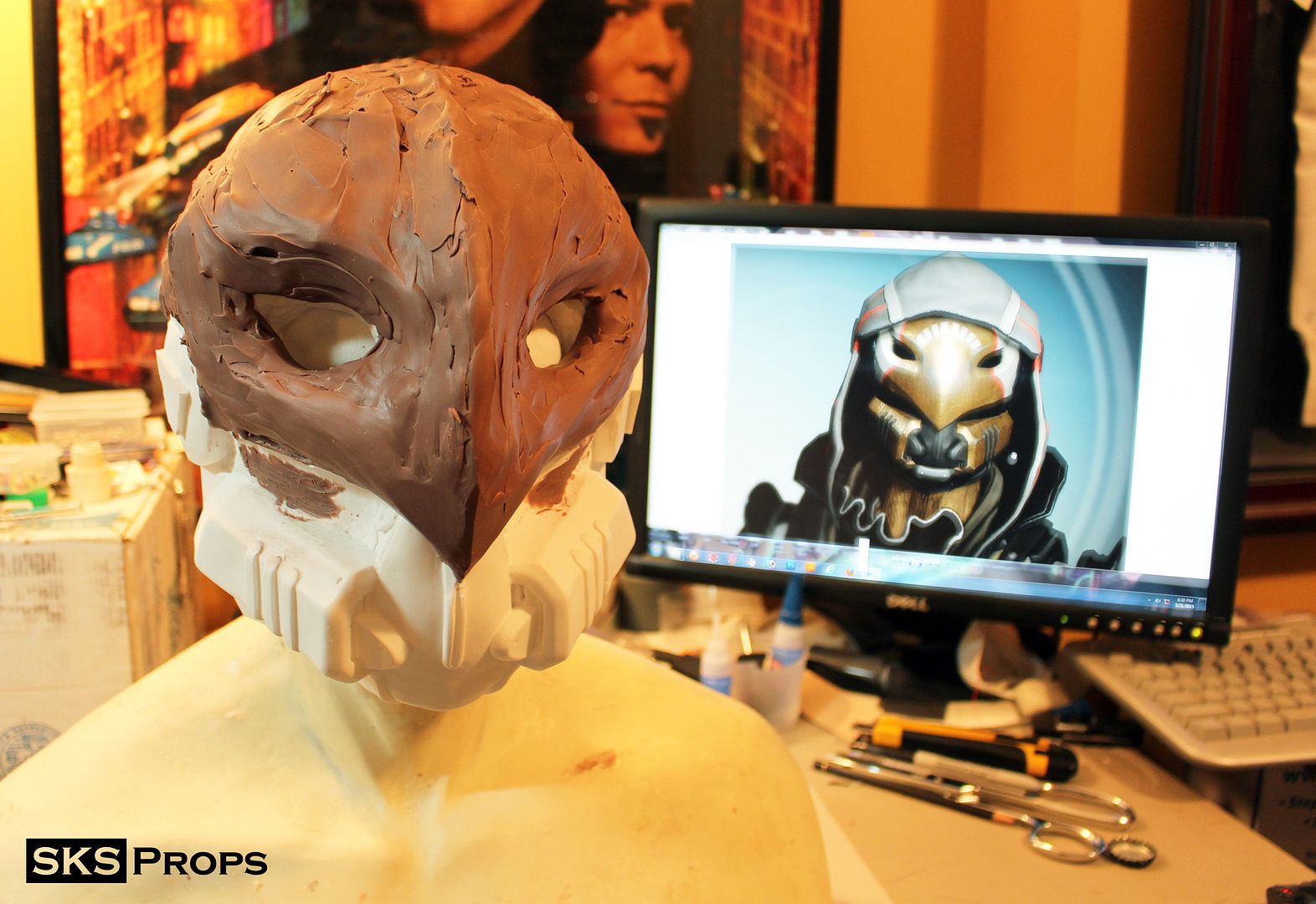 Last edited: