G'day Hunters,
This is my first Predator mask and im very excited to sink my teeth into it! Judging by the comments left on xdmray's thread on the sculpting and construction of the mask itself, it seems highly anticipated, so i want to do it justice. This mask looks awesome, and fits like a dream! The detail is crisp and has a real life of its own.
Ive decided to take pics at the end of each day of painting, and update as often as possible.This is the mask as it looks after the first day: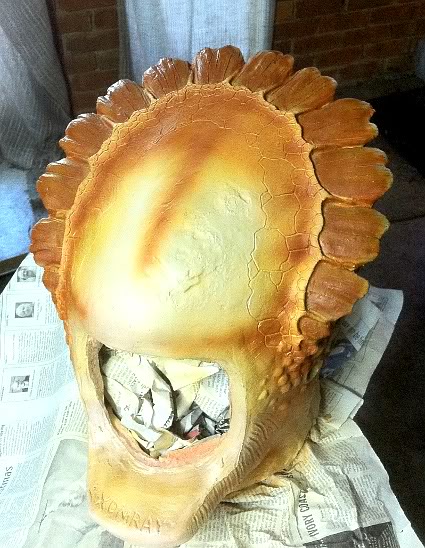 Ive decided to paint it up P1-ish, but it is a unique sculpt, so i am just gonna wing it and do what feels right.
Comments and criticism welcome!
Thanks for looking,
Replica