I had some 3D printed padded corridor archways from Shapeways for my Deago Falcon.
Unlike the stock model parts, the pads are integrated into the arch rings.
I was trying to think of a way to paint them, without it being a big pain.
One day, my girlfriend was watching a cooking show where I saw a guy tying a roast.
It gave me an idea.
I painted the entire part with a 50/50 mix of Tamiya's Metallic Grey and German Grey.
I brush painted over the ring with masking fluid (the blue stuff in the photo) and trimmed it along the back of the pads with a knife.
Then, I used dental floss (waxed) and 'roast tied' it to mask the spaces between the pads.
I sprayed the pad base color, removed the floss and masking fluid.
I think it came out pretty clean, and I didn't have to go cross-eyed painting each pad.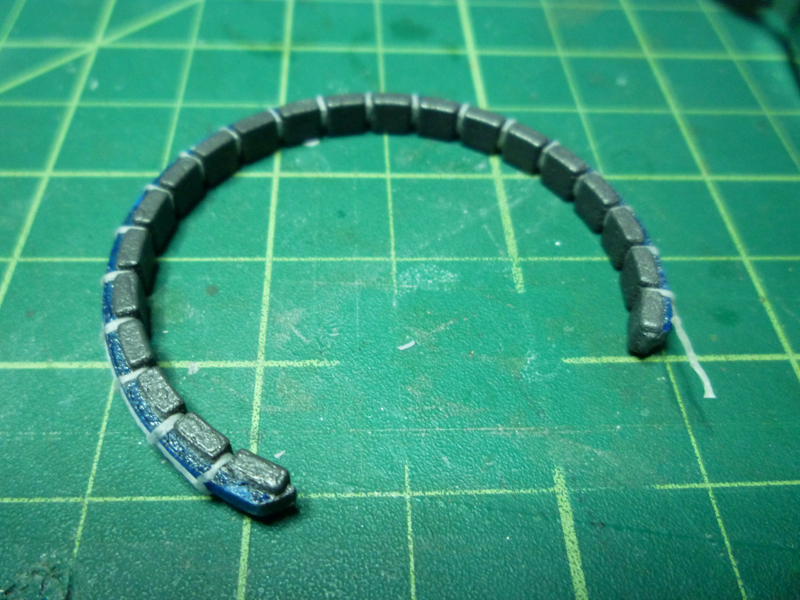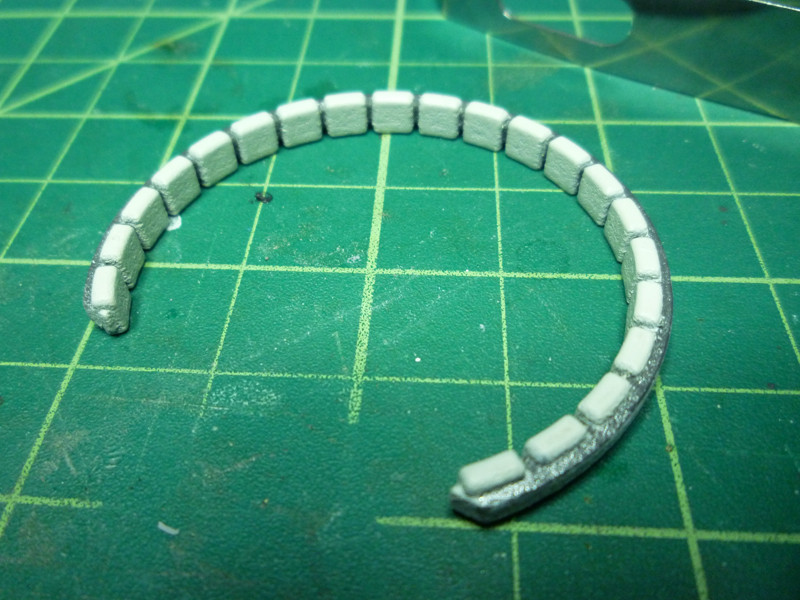 Last edited: