Deluxe P1 countdown
Here's the countdown I am doing that fits a Mannowar P1 gaunt.
I got a gaunt bottom and lid from him, plus a partial bottom window piece to help figure the layout. Many thanks to Mannowar
Cut holes in lid and make the layout.
Cut holes in partial bottom and make a template.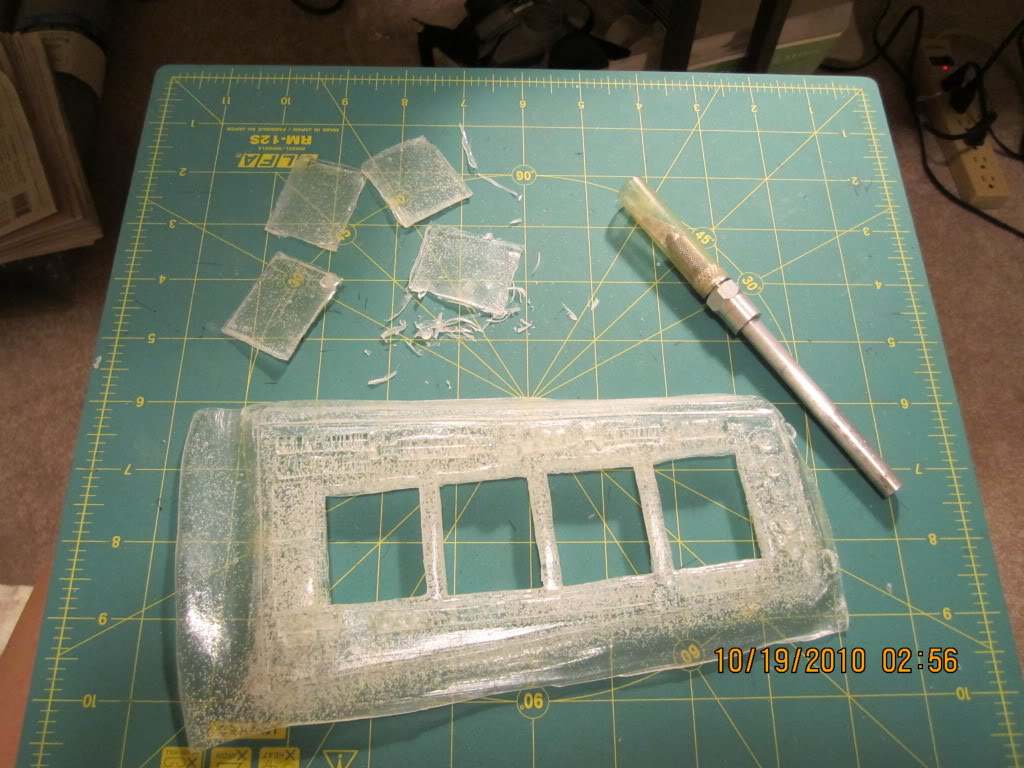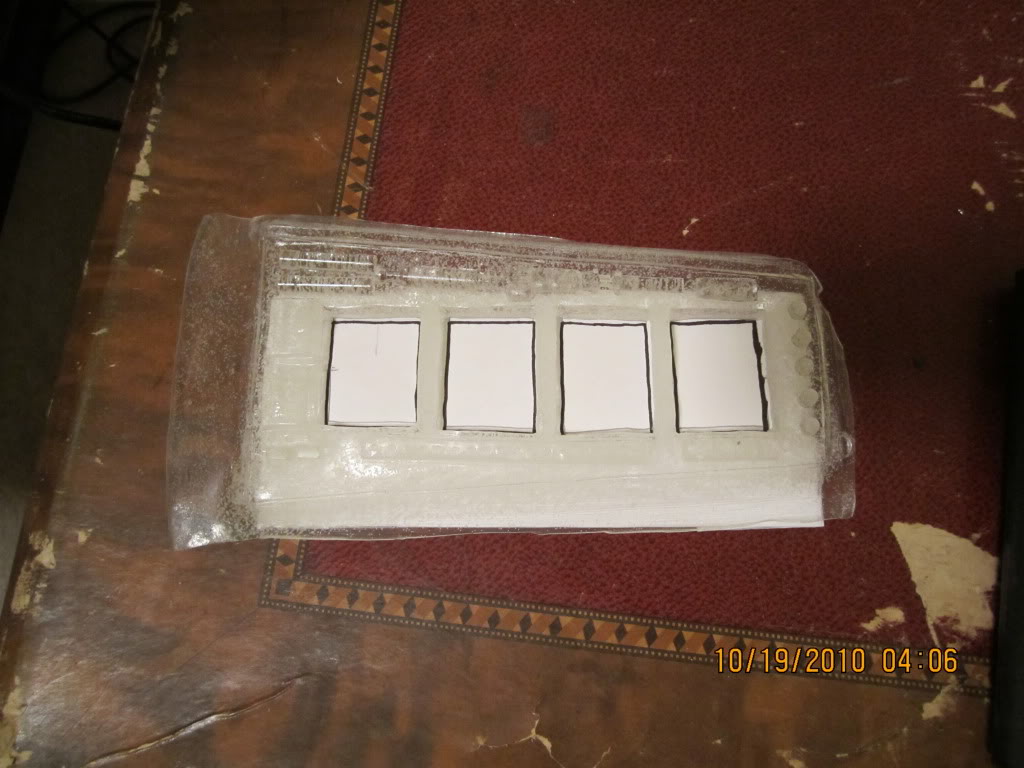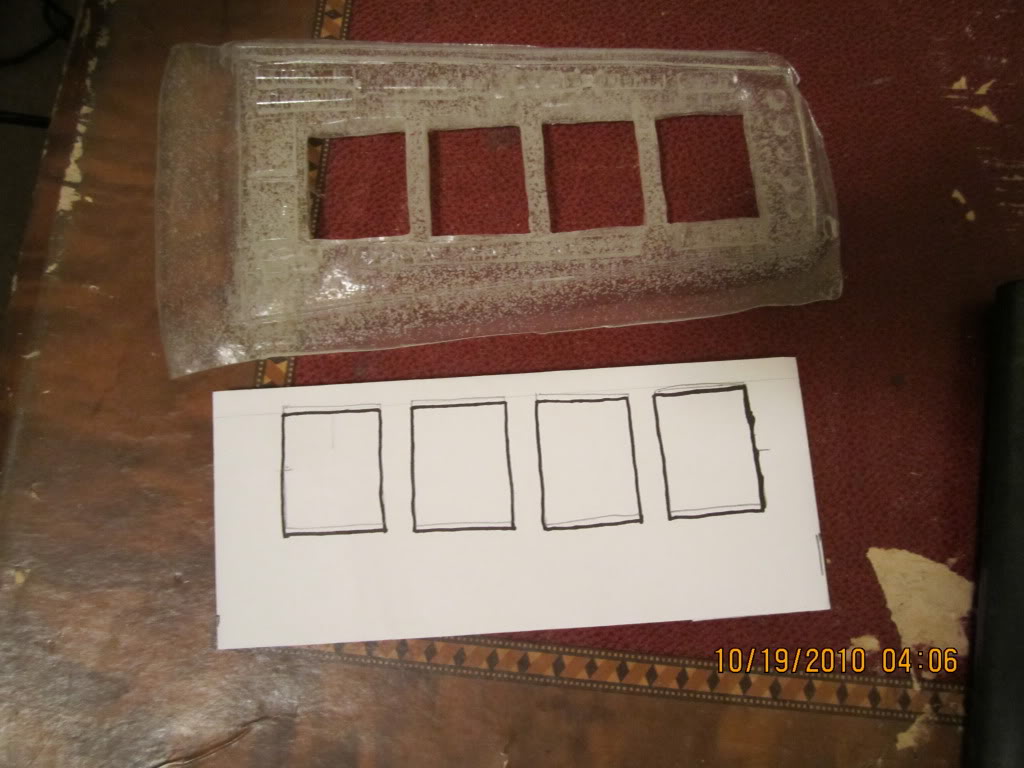 LED positions
Everything has to line up so checked the lid and bottom so no parts got in the way.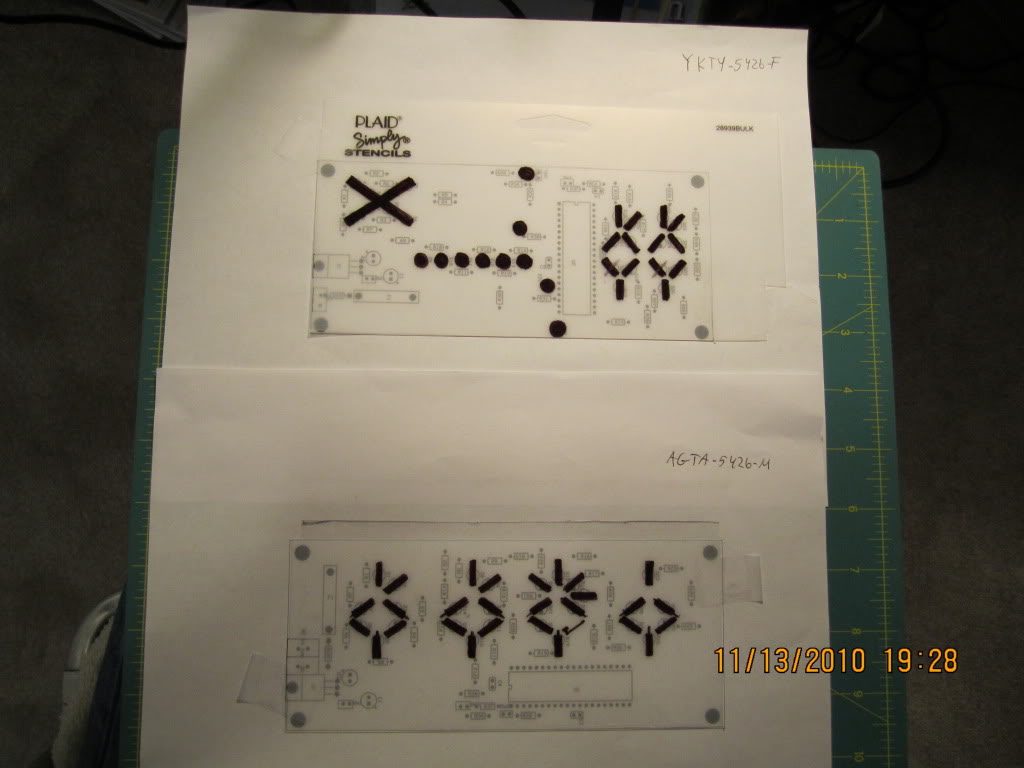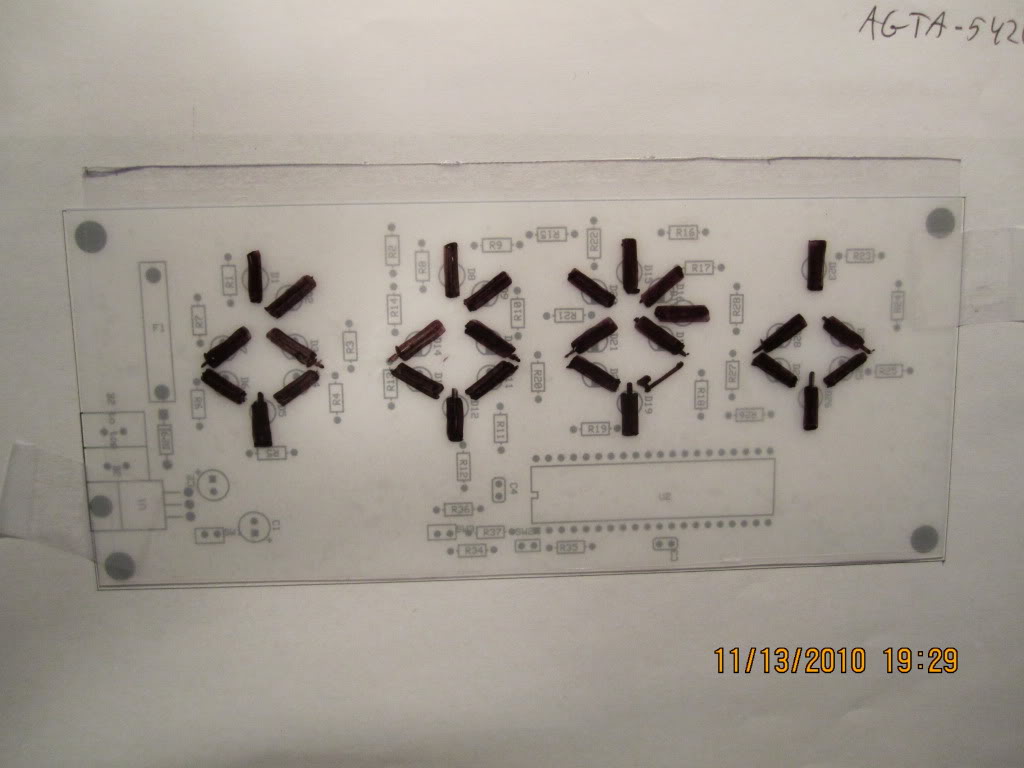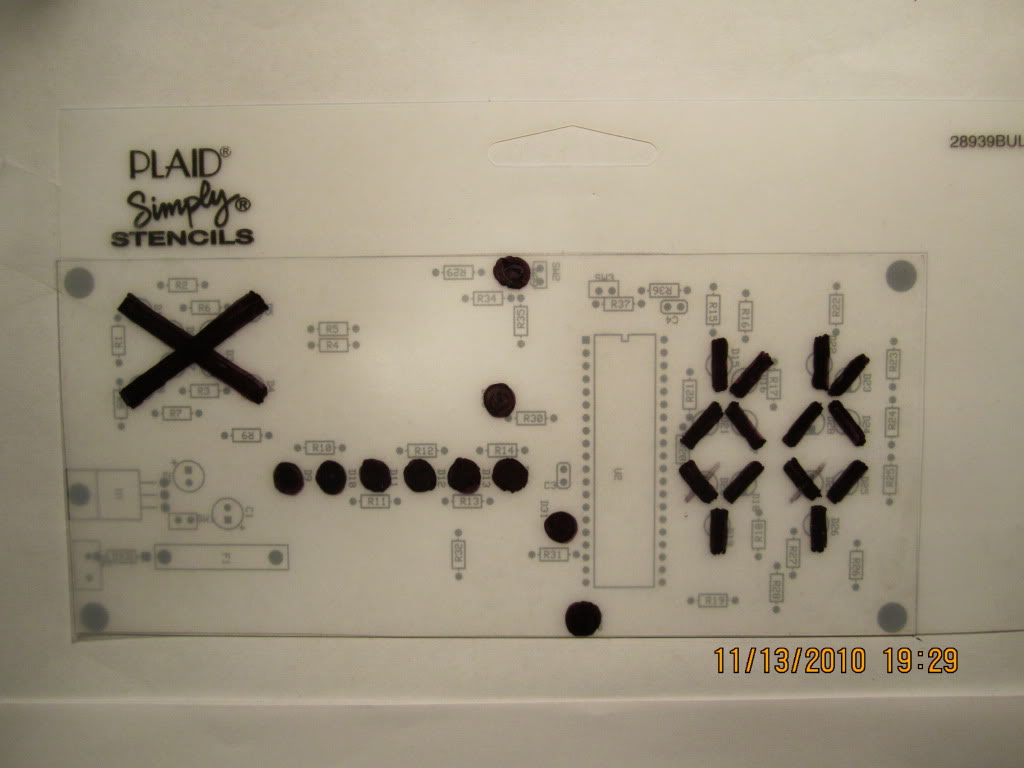 Overlays made; tape the layout in back of frosted stencil material, put frisket film on top of the stencil, mark the led openings with sharpie marker, then xacto knife the windows and peel off the film leaving the marked rectangles, then lacquer spraypaint.
When its dry peel off the rectangles and the windows are left for the LEDs to shine through. (the last one is of a Nolan P1, but technique is the same)
Top and bottom boards.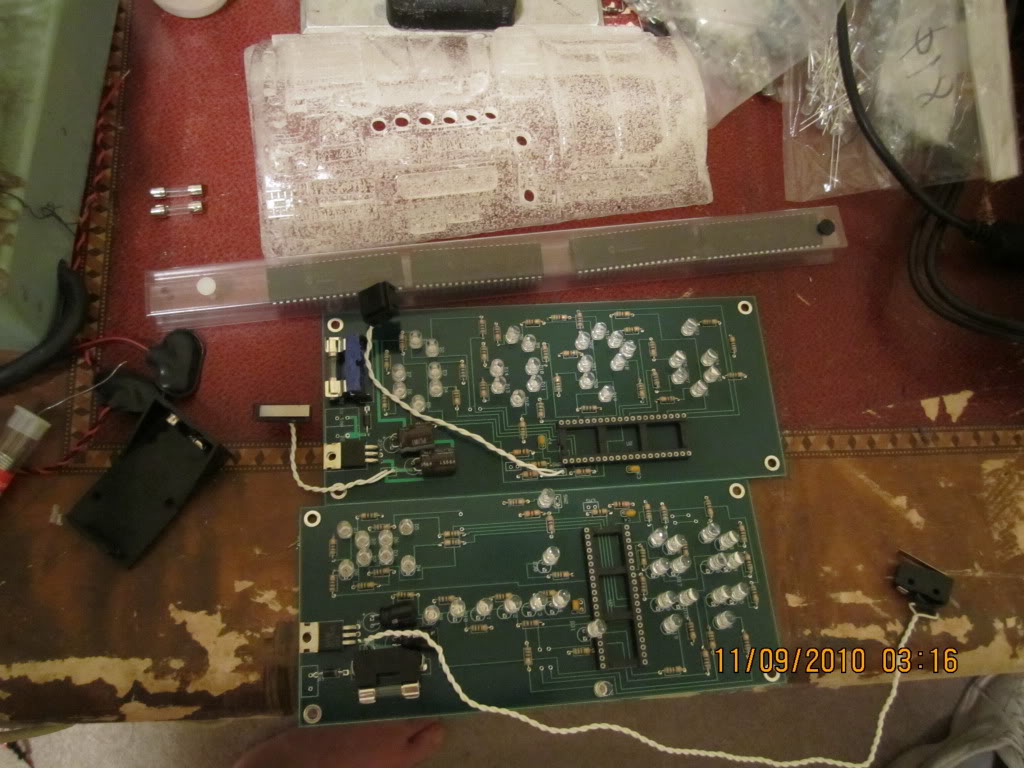 Video of it running, when the lid is closed the lid will be on and the bottom will be off.
When the lid is opened, the lever switch turns it off, and the lever switch that is in the bottom will turn the bottom on and it will run.
Here both are on; full video of each running separately is 95M and too large to upload to photobucket...
Whats left to do:
The bottom board needs the switches glued in and overlay and insulator installed, and the bottom gauntlet itself needs holes cut out, then it is ready to be installed.
---
Ei'luj
P.S.
New workshop at my place in Texas; relocating 1500 miles didn't stop the build