Killing time waiting for the test prints to arrive. I'm currently working through the GUY GARDNER series as part of my mega-read-through, and I have a nagging feeling that maybe the Gardner ring shouldn't be so close in design to the EMERALD DAWN. From an internal logic view, it makes a certain sense—EMERALD DAWN retconned Mark Bright's ring design into Hal Jordan's origin and early days, and so the Malvolio/GL Vol. 3 ring became the Post-Crisis iteration of the original Gil Kane design. And, since Sinestro's ring was supposed to be a yellow knockoff of a GL ring, a design similarity makes sense.
In my most recent design work, I made the Gardner ring identical in size and shape to the GL ring, with the minor differences of that extra setting lip on top of the disc (surrounding the gem), and the Gardner "G" symbol.
...however, as noted, Joe Staton was pretty loose with the size and shape of the ring, and only occasionally drew the disc to look as big as the GL ring's disc.
So, in anticipation of possible disappointment with the test print, I'm working on a backup, just-in-case alternate version with a smaller disc.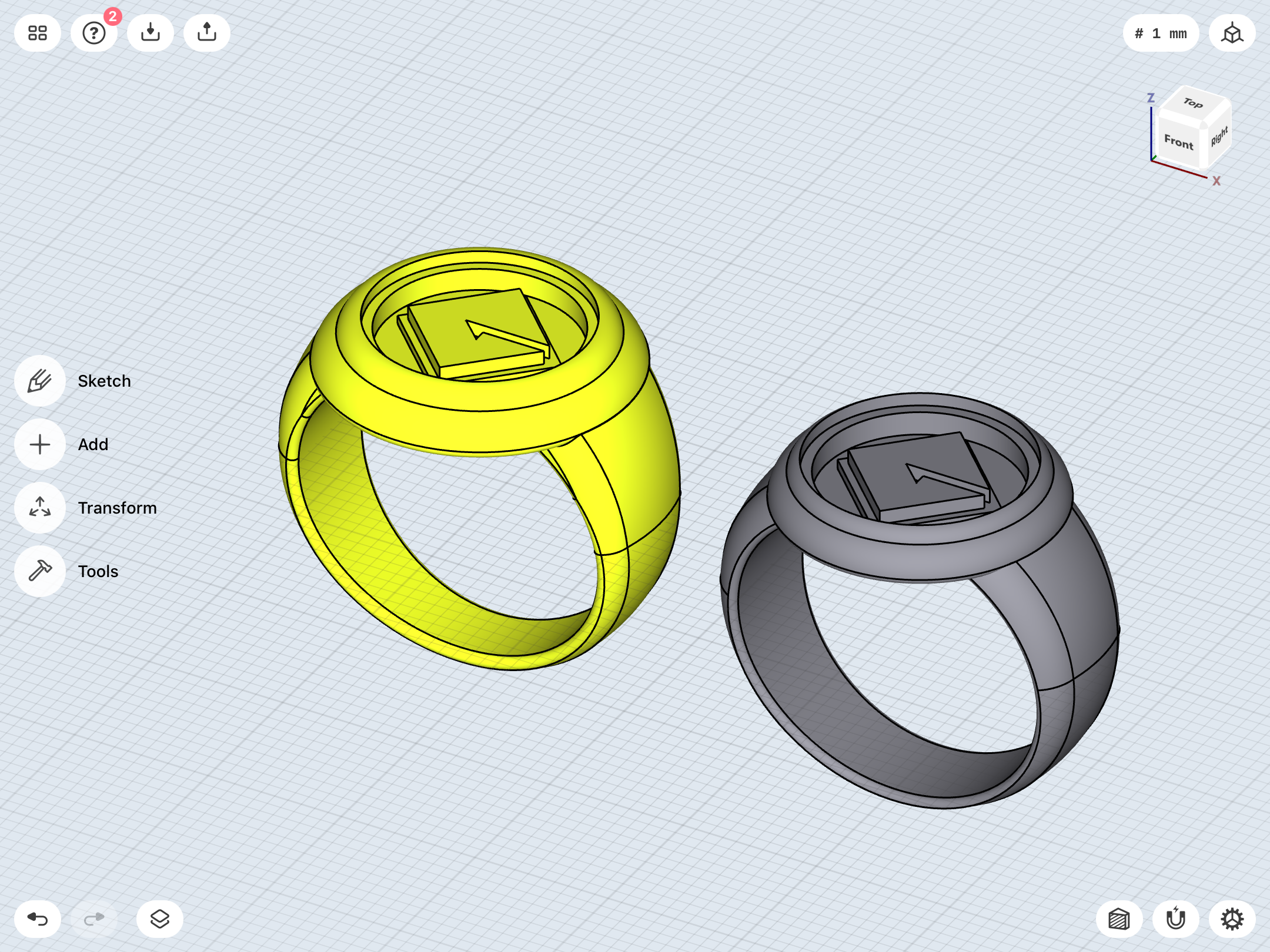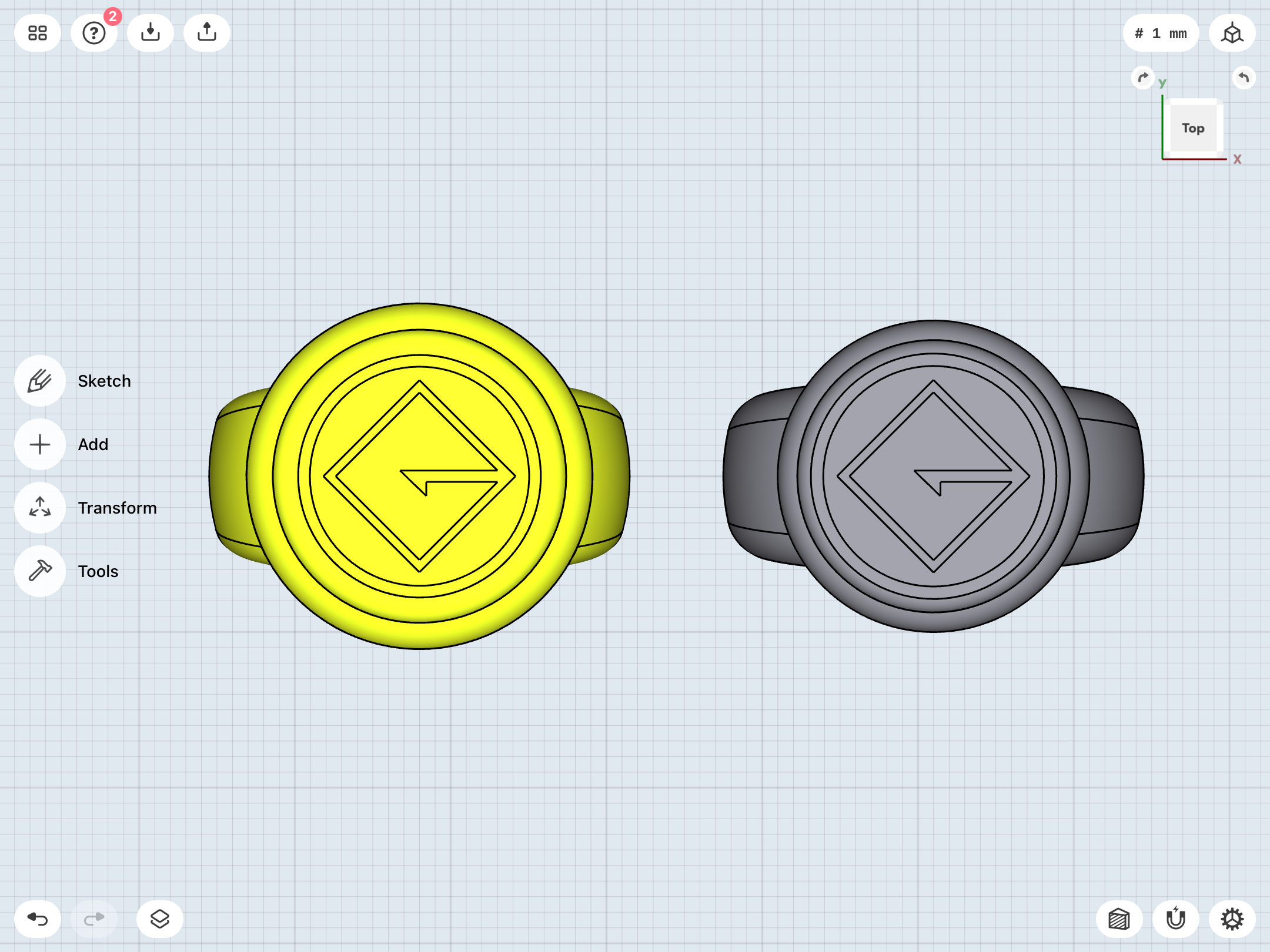 As I work through GL Vol. 3, I'm being mindful of the occasional (but inconsistent) tweaks Bright made to his GL ring design, such as a flat ring/edge on the convex symbol-disc, surrounding the symbol itself (which simulates the circle/ring surrounding the official versions of the symbol). I tend to skew toward the simpler EMERALD DAWN version, but we'll see. Maybe I'll tweak it.
Also, it should be noted that I finally caught up to the issue and panel which made me fall for that design, many years ago—from GREEN LANTERN Vol. 3 # 39. This was early during my initial time with the character, when I was seeking back issues, and that one panel became my "definitive" version of the GL ring, before I came to know all the other versions.
...and for anyone wondering, my very first issue of GREEN LANTERN was Vol. 3 # 50. Yep, I came in literally when the entire mythos was torn down, and ended up backtracking and exploring everything which came before while also enjoying the new adventures of Kyle Rayner.