Sr Member
RPF PREMIUM MEMBER
ALL OF MY STUFF IS ON SALE!! TAKE 20% FOR THE MONTH OF MAY. SIMPLY TAKE THE PRICE AND TAKE OFF 20% (DOES NOT APPLY TO ACCESSORIES OR SHIPPING). FOR EXAMPLE - KIT IS $100 - 20% = $80 + ACCESSORIES & SHIPPING. I'M NOT CHANGING THE PRICE ON THE ORDER FORM, JUST DO THE MATH AND PLACE YOUR ORDER - BEFORE THE END OF MAY!!
NOW SELLING:
Our version of a plastic Deckard Blaster kit. We've matched part for part and worked very hard to make this the most accurate 3D Printed Deckard Blaster around. This is our 3rd version and definitely our final version as I find it to be perfect now.
Your kit will come with 30+ pieces AND the screw & LED Kits. I am having theRocketeer make the new grips and tint them amber. These will take time (a month?) as new molds have to be made.
The pics are an assembled kit (minus the screws) with no sanding or clean up
The Tomenosuke kit and our kit

ASSEMBLY VIDEO
Check out the parts, size and assembly of this beauty -
https://photos.app.goo.gl/z43hVYzczbVccFLdA
PRICING
:
1) BR kit - $125.00
(plus $15 shipping to US/Canada, $20 everywhere else) -
PRICE INCLUDES SCREW & LED KITS
2) Resin Grips - $40.00
- A 2nd set of tinted resin grips.
Limited availability
I've switched over to a google order form to make it easier to order my kits. Simply click the link, fill out the form and send the PP. All information needed is available in the form:
http://goo.gl/forms/p0YUUrS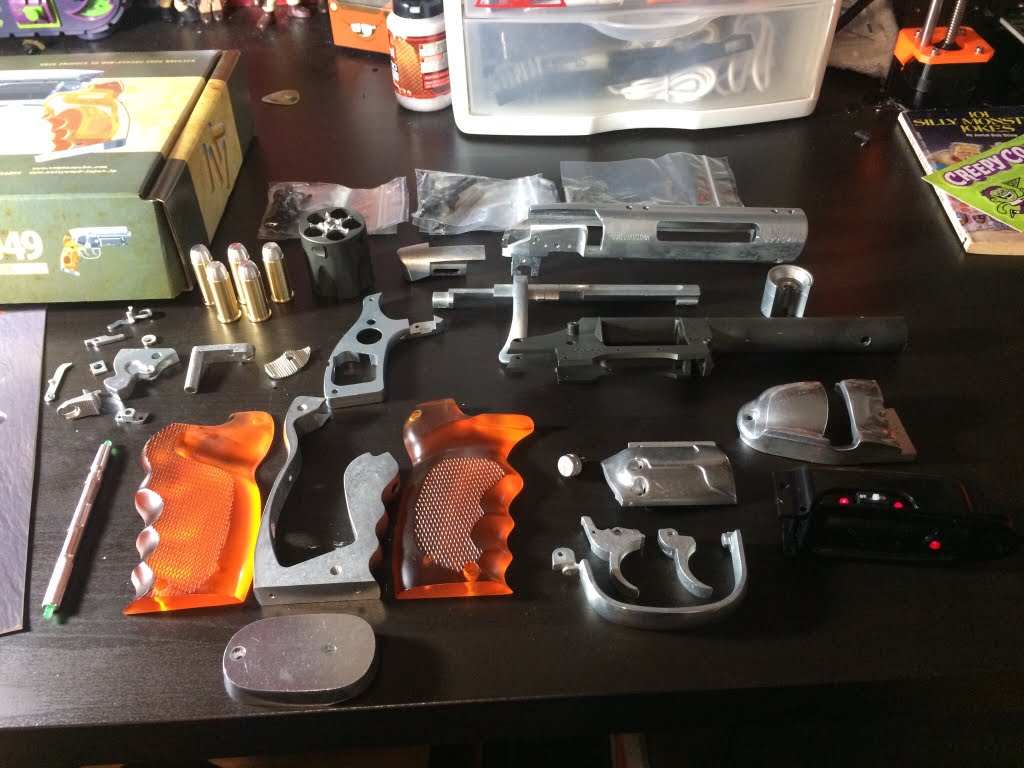 Last edited: