I know the kit isn't exactly new for you fellas (and ladies) to look at at this point, but I don't think that means it kicks any less ass!
I swear, though, I could paint a dozen of these things and not get bored of them. And no, that's not a threat, lol I consider myself lucky to have painted 2 of them. Narin's sculpture work on this piece is just ridiculous.
An Austrialian collector decided to have me paint his Death Warrior kit for him, and this is what I've got so far. Mostly. I didn't bother to photograph the little odds and ends pieces I've finished so far, since I figured you could get the jist of it with just these. He told me to go nuts, whatever color/pattern scheme I wanted, whatever customization I wanted to add, he was all for it. Only thing he wanted to make sure I did was add quills. Easy enough, right? So, I decided I wanted to almost completely customize the spearhead/halberd portion of the weapon. I always thought that such a badass predator should have a ricockulous, outlandishly big, garish, ornate weapon, and I think I accomplished exactly that! Lemme know what you think of the spear's new shape!
I'm finding I'm working a lot quicker these days. This is maybe a week and a half's worth of work, spending just a couple hours each day on it while switching back and forth between other commissioned pieces.
Also, found a new way to do the supr glossy finish on the domes of the aliens which is a lot less stressful to do than using epoxy, with even better results, since you can get a gentler "fade" to the gloss onto the rest of the head. Let me know how you think it looks!
Hope you guys dig it so far.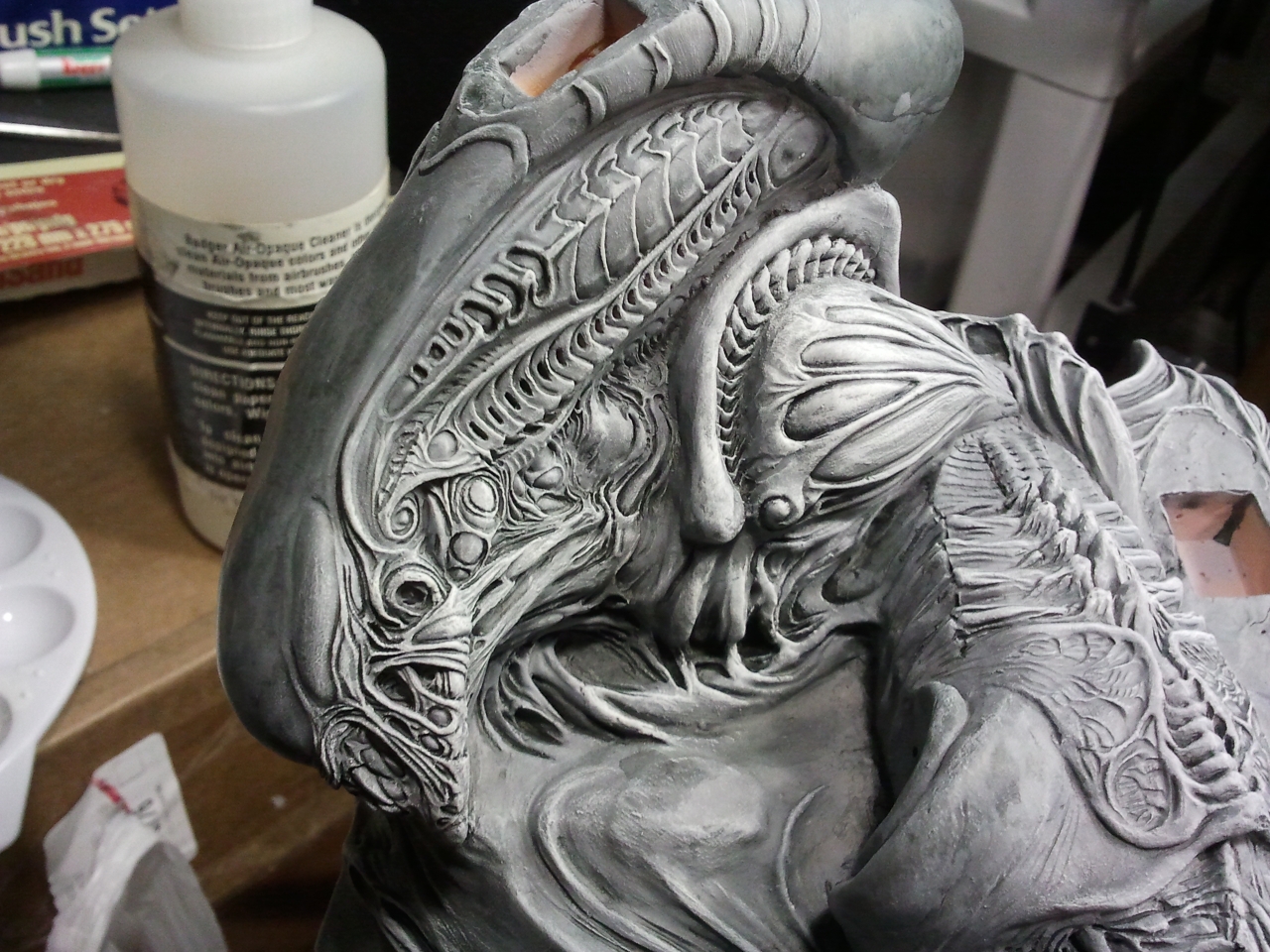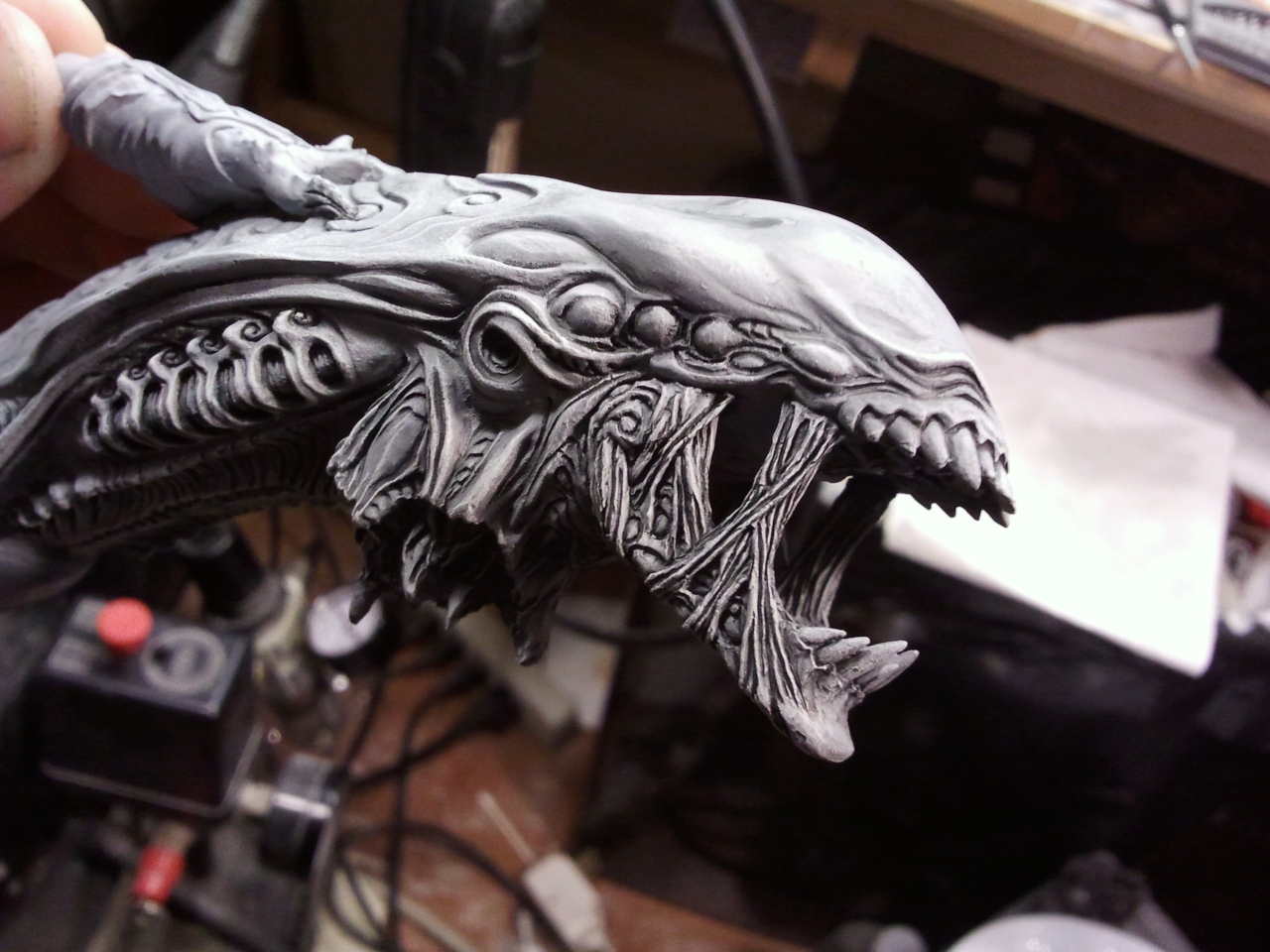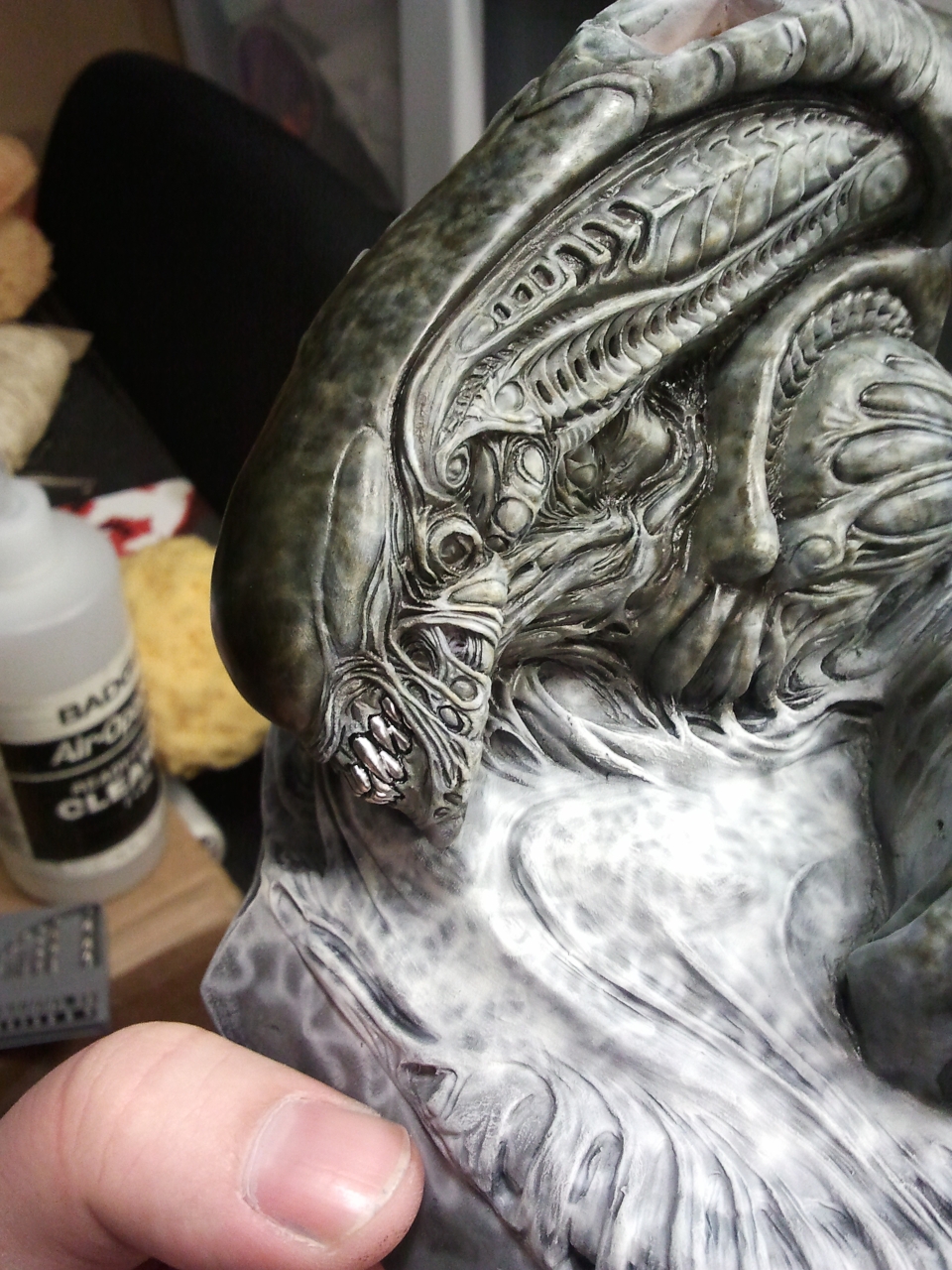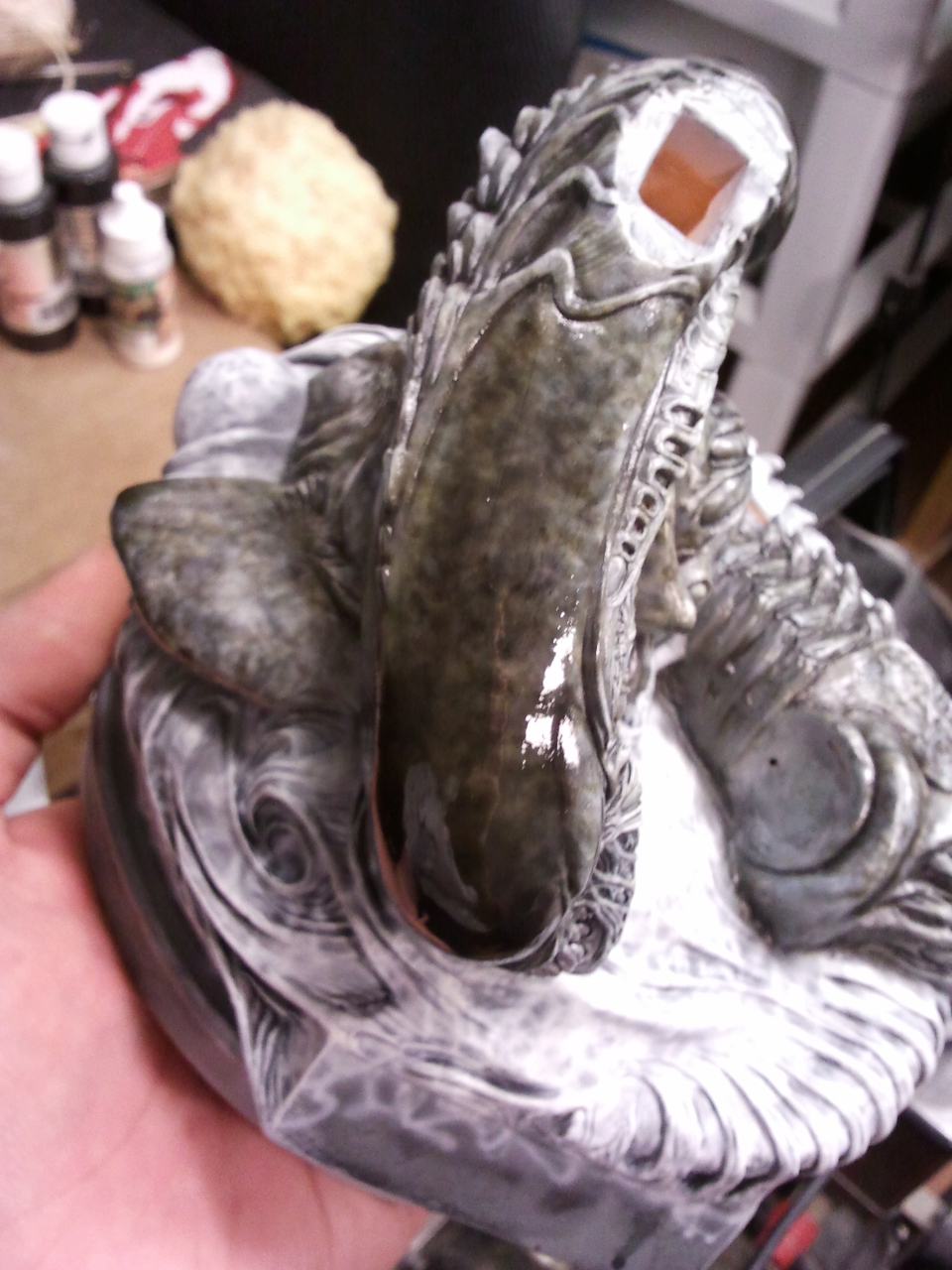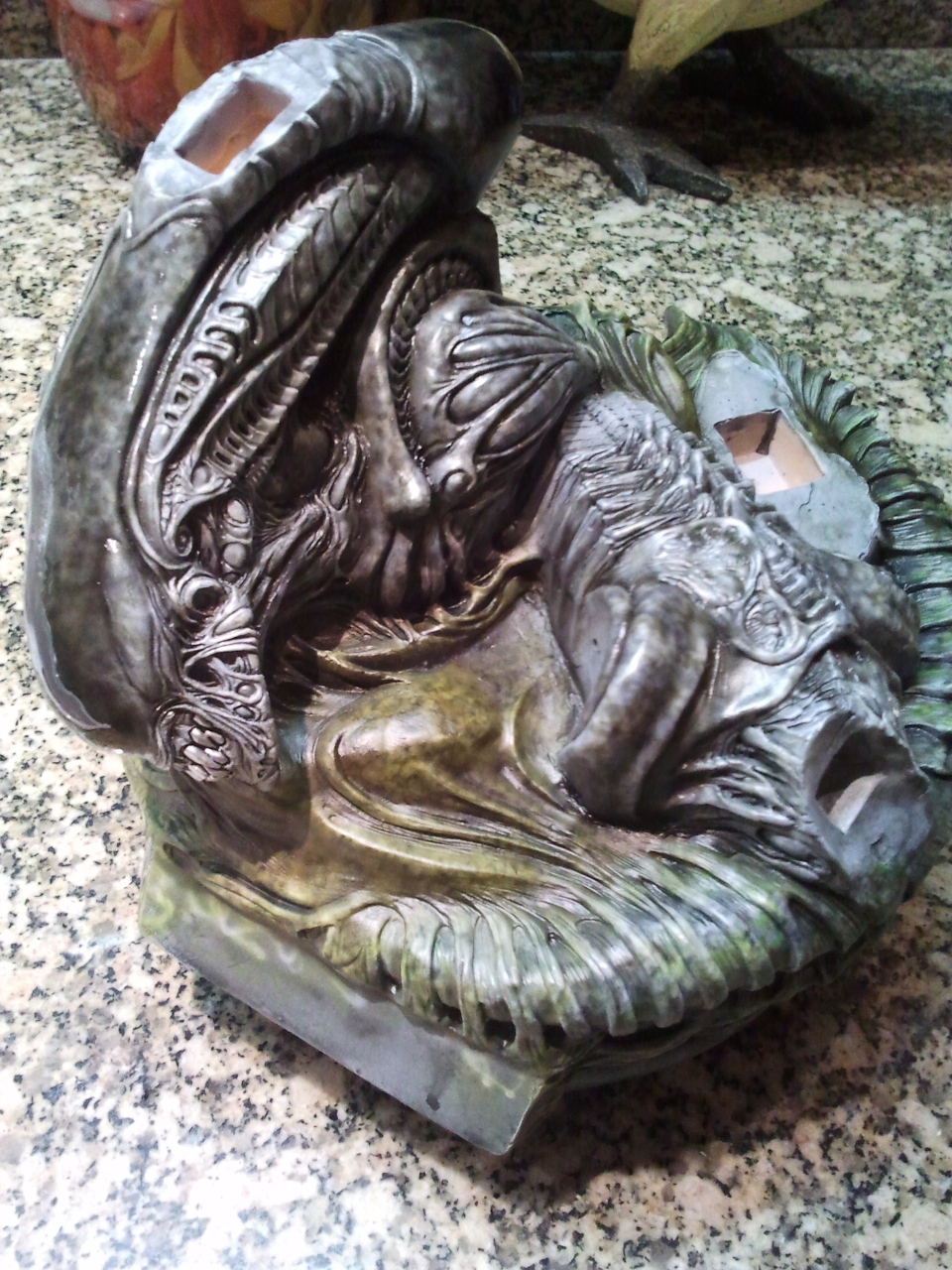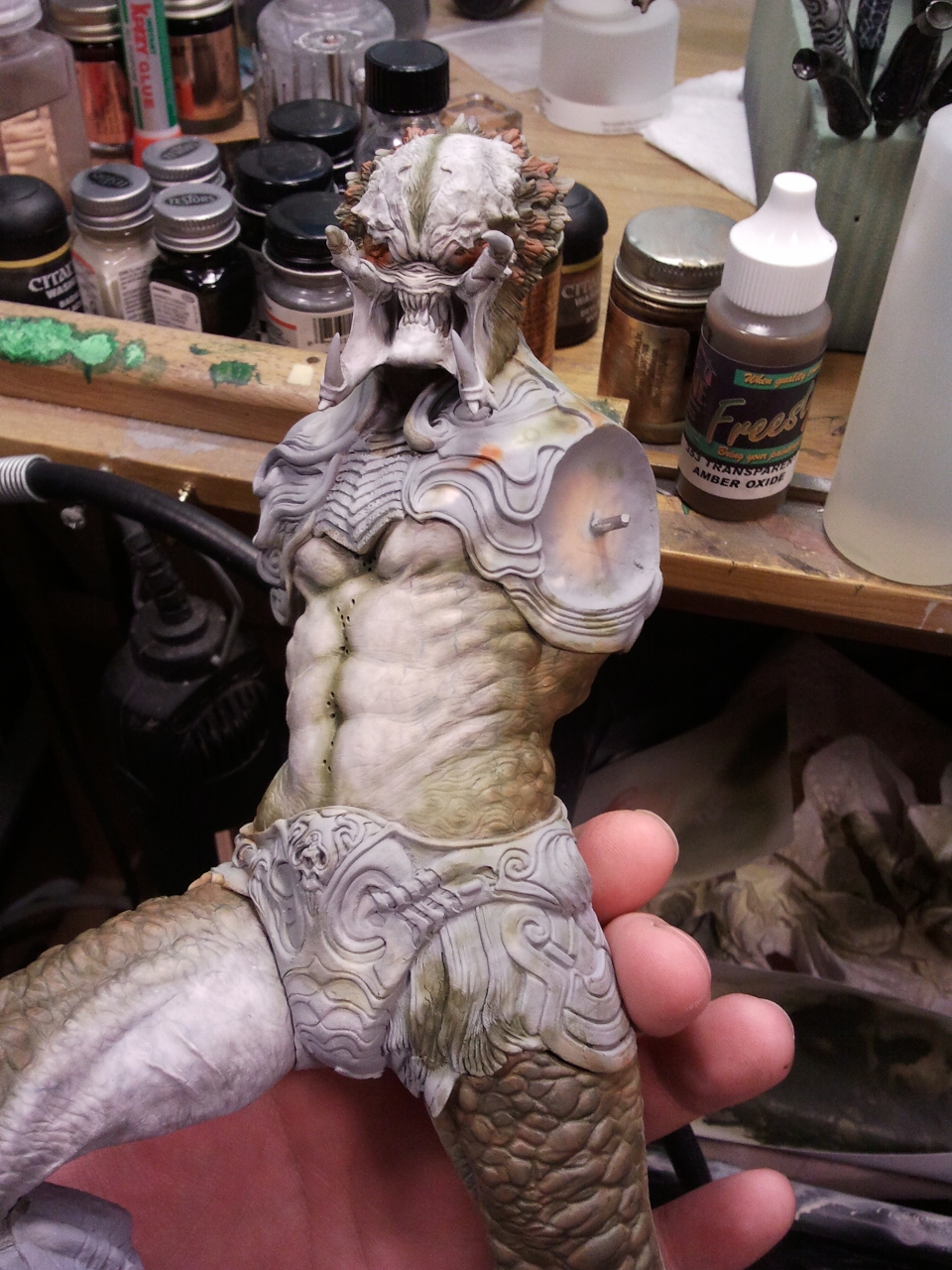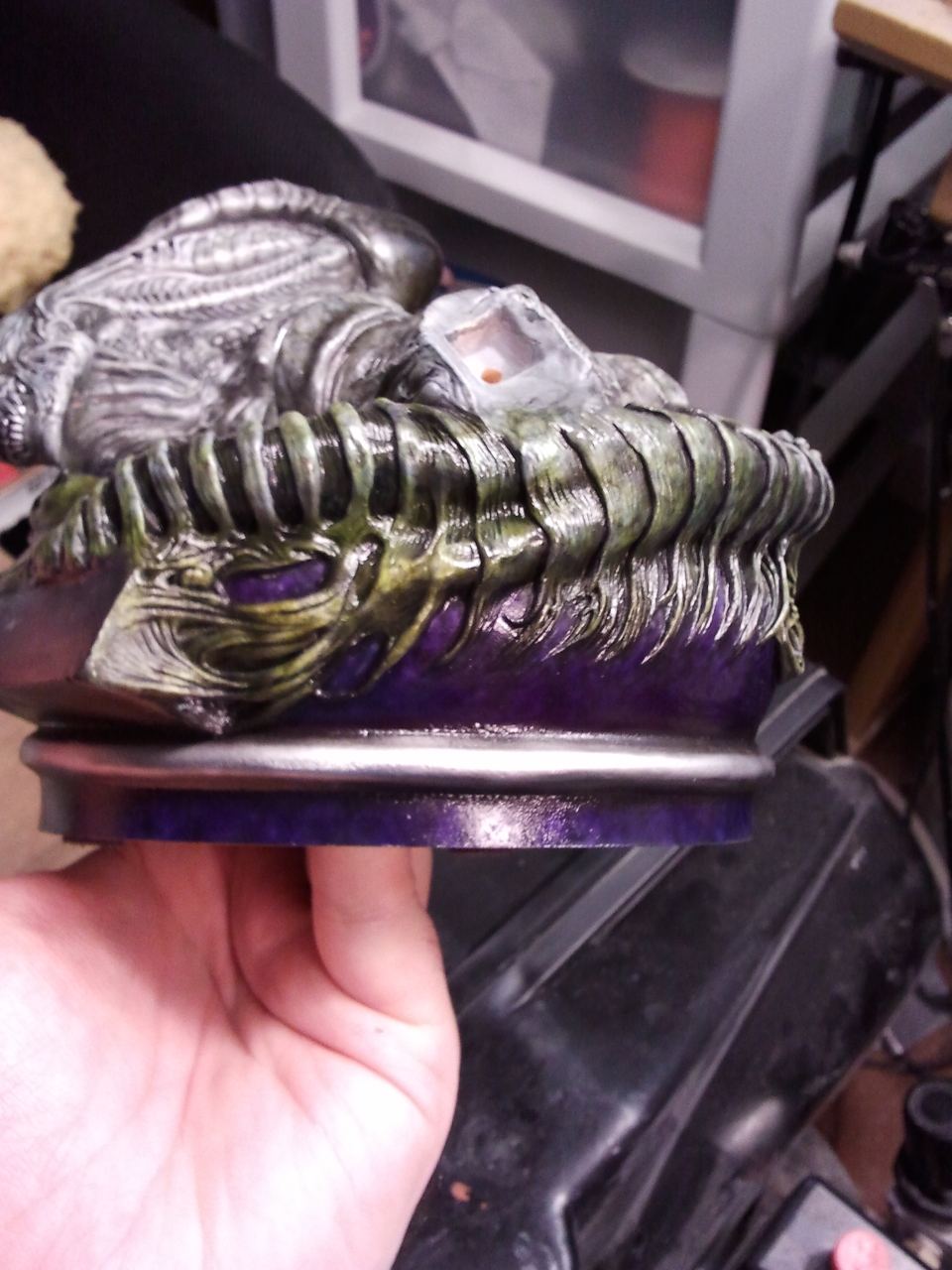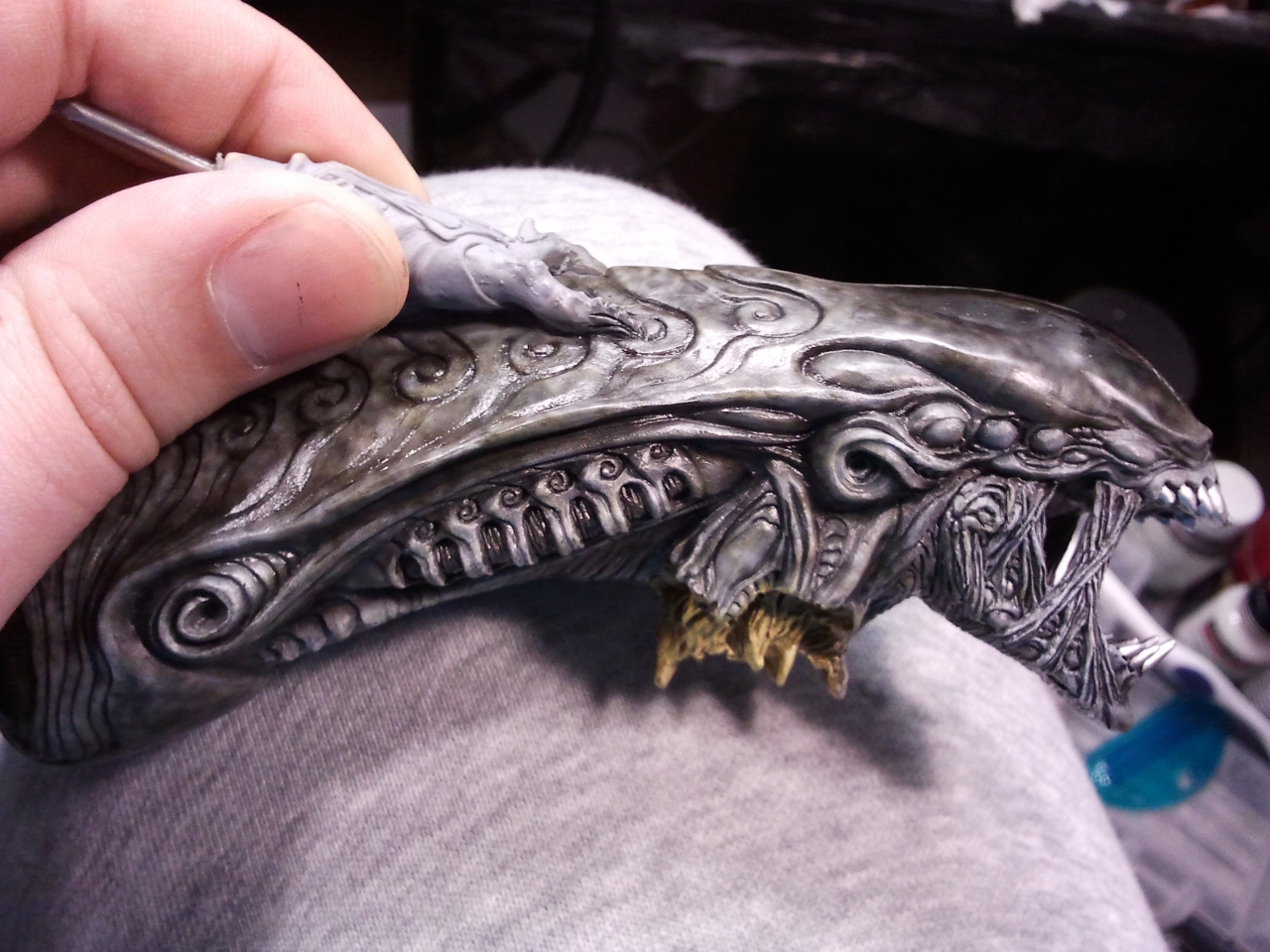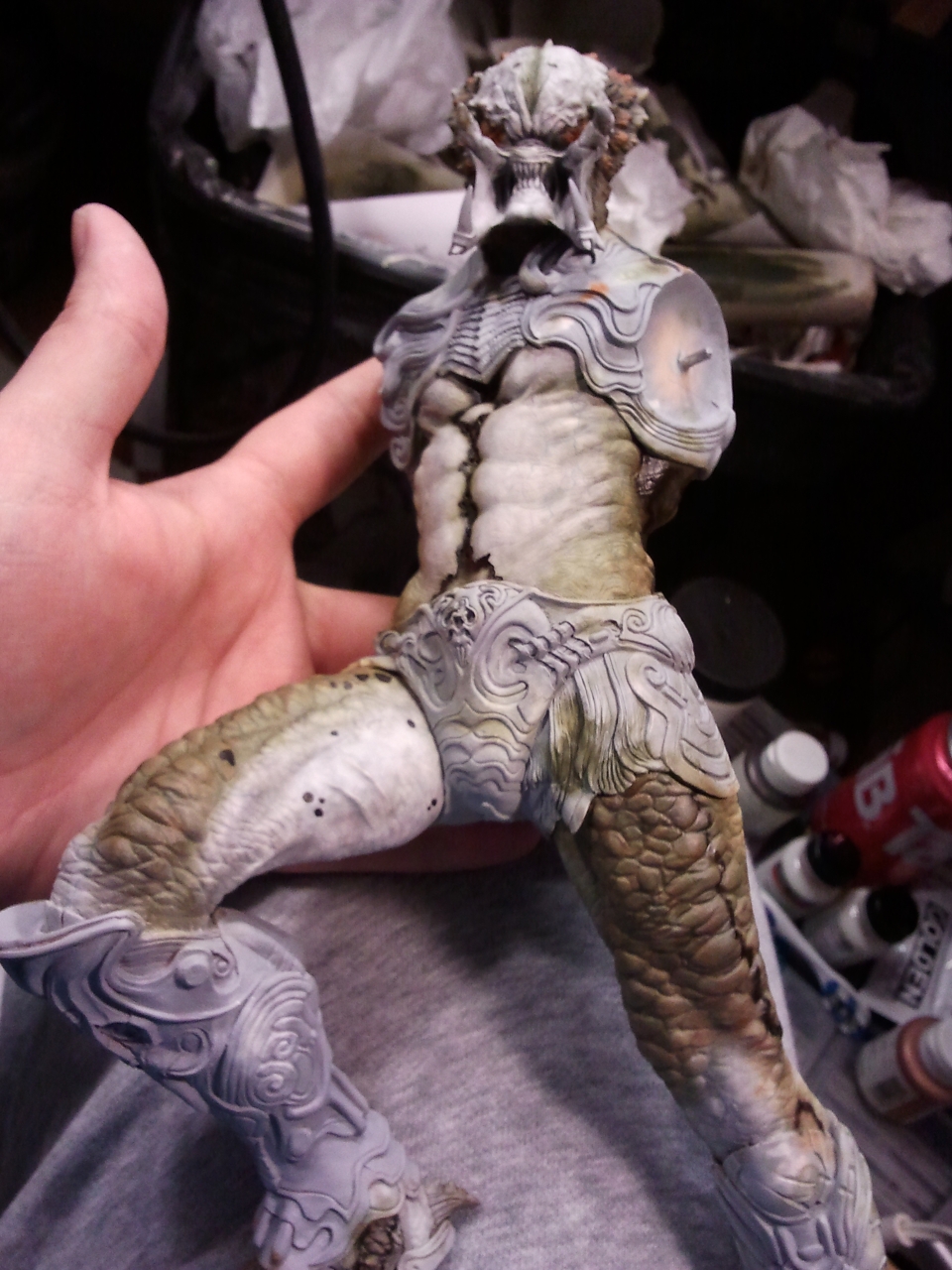 Last edited by a moderator: