Sr Member
RPF PREMIUM MEMBER
Extremely Limited Run
Three Sets of Death Star Greeblies for Building the Turret Gun. This does NOT include all the greeblies for the tower, and does not include all the greeblies for the gun itself (most notably, the gun barrel), but does include the primary pieces and shapes you need to build an accurate twin-gun emplacement for the making of the Death Star Turret Gun.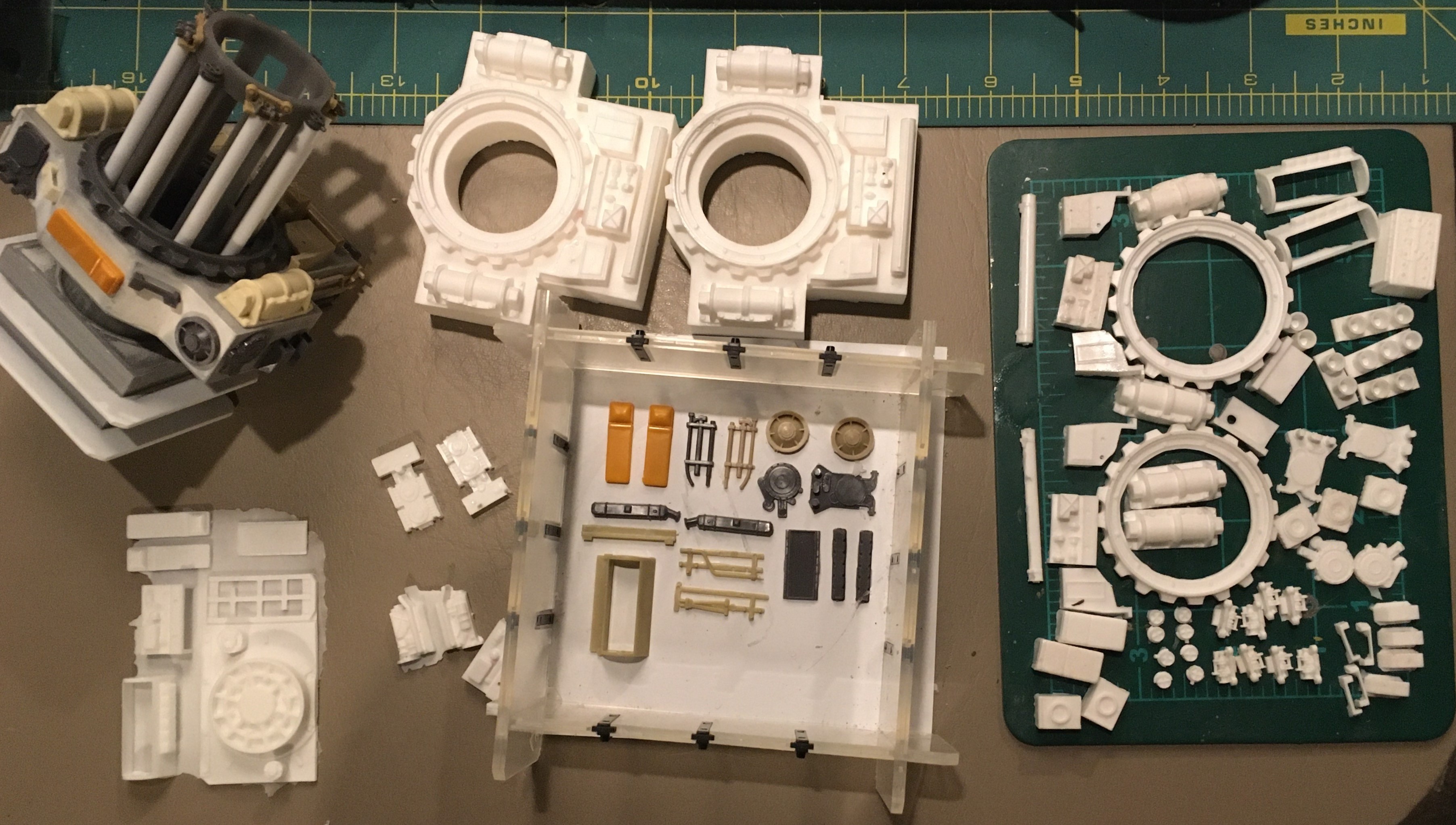 You get everything pictured here (Except the built-up gun on the upper left of the picture).
Original pieces in the mold box arrive as castings of same, not as originals.
$330 plus shipping for the first three sets. PM me for details if interested.
Price will jump to $430 after the first three sets are sold, with max ten sets available. Super tiny greeblies, massive time consumption, mold breakdown accelerated by complex pieces, and voluminous amounts of resin required to get these to come out right, so this is a sale of what I have on hand plus a limited ability to make a limited number beyond that.
But the geometry and measurements on the gun shape are flawless, and the super-tiny complex pieces at the end of each mini-barrel are included, as is the 1/24 Bandai Panther G piece for the tower, and the two Tamiya 1/16 Sherman pieces abutted together, so at least two $500 kits you don't have to buy. Lots of Bandai 1/48 Panther G piece greeblies in here, which is fast becoming a rare kit, and several subassembly pieces in which the work/assembly has already been done for you. These are one-part molds, with attempts at undercuts where possible, but these are not two-piece molds, so don't expect the undersides to look like the originals.
Some closer-up details pics to see what's included: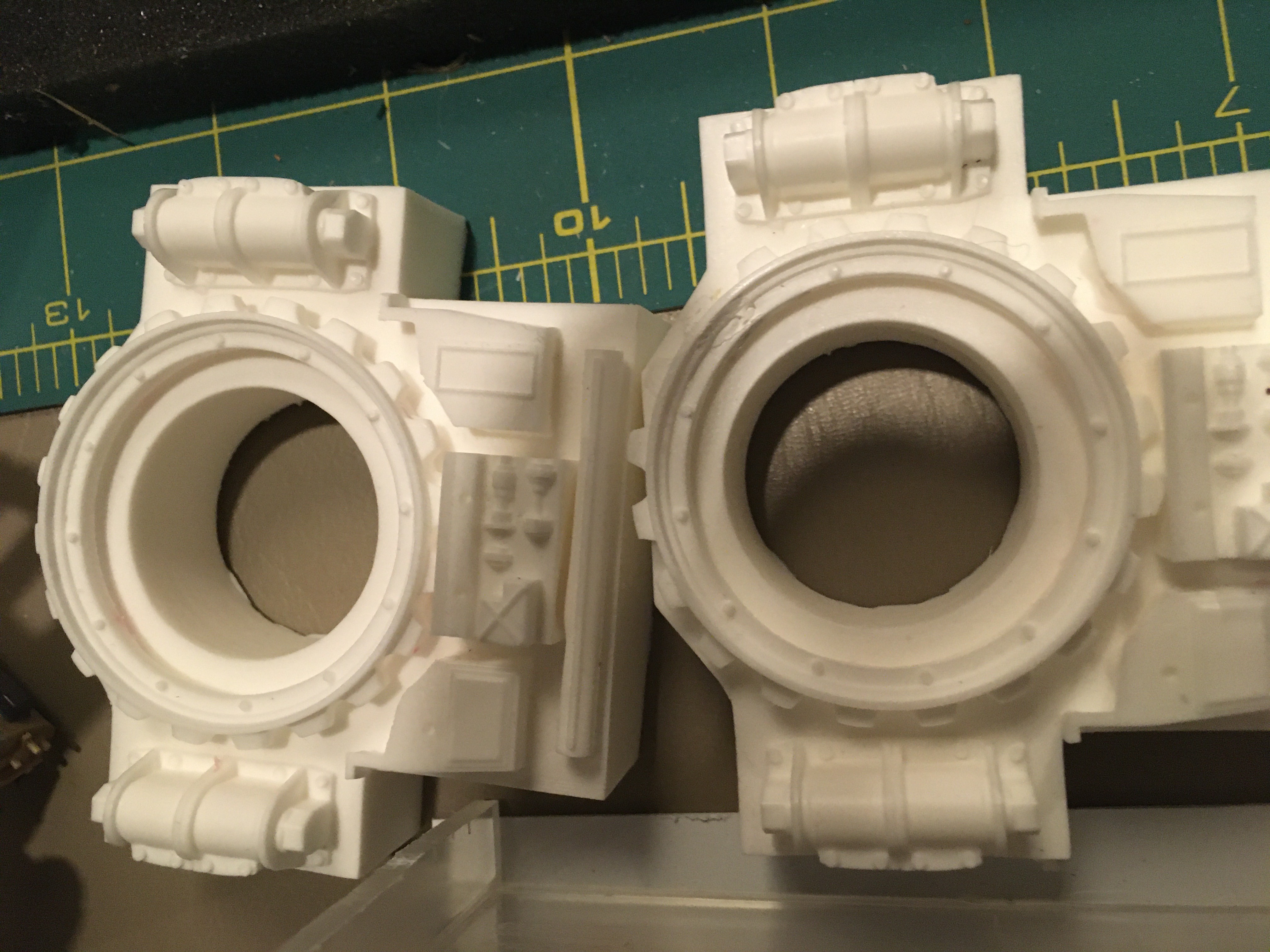 These don't always mold the "camera ring" part perfectly, so I've included two surplus pieces of that mold in case you want to break it off and start over rather than repair it with putty (as has been done with the one on the right). In several instances, I've included the subassembly as well as the individual pieces needed to make your own subassembly in case you want to do the geometry differently.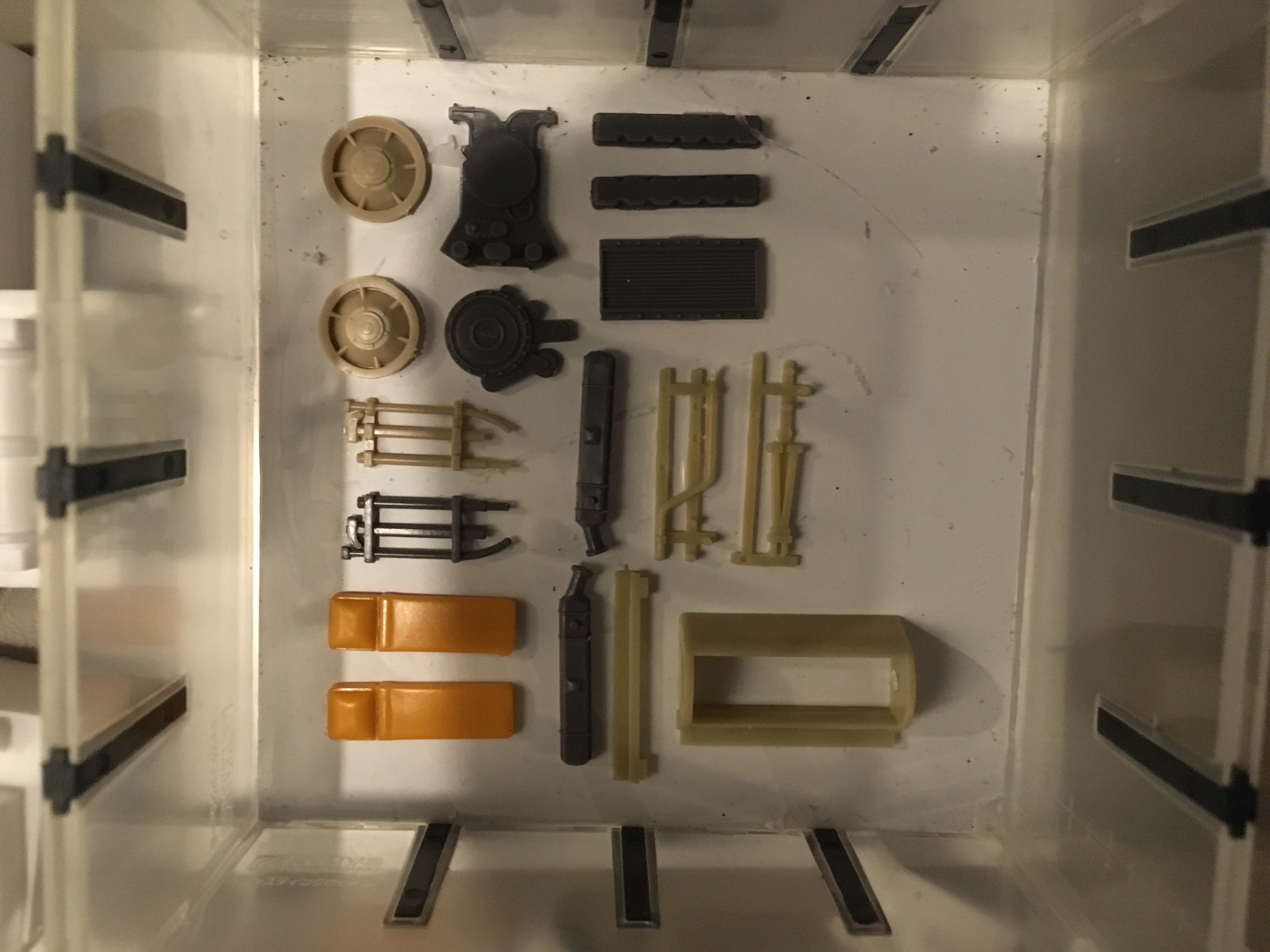 The teensy Matilda + 1/400 Heller ship pieces that go (4x) on the mini-barrel ends are particularly nice, and came out very crisp in the molding, so those will look as good as originals on your model.
The rear rectangular box, the rear two plates, and the Mig-21 engine (turret gun) are NOT included in this set, so be aware of what you'll need to build yourself from scratch and what you'll need to acquire. My opinion is that you'd want to get two original Mig-21s to make this anyway, because it gets all the visual eye-candy detail when you look at it, and unfortunately my skill set at current doesn't allow me to make good enough 2-part molds to make these two pieces perfectly enough to mate together well.
The first three sets are ready to ship within one week. After that, production for sets 4-10 will take about two months from order date, excluding family holidays, etc.