Finally getting time to spend on the Turbolaser from Wasili. This will not be motorized with lights, just a static display. I thought about doing so, but I would have probably spent hundreds of dollars more on it an would have played with it for about an hour, then it would have spent the rest of its life on a shelf.
Wasili and others have researched this one impeccably and have reproduced the detail accurately in the kit. I also have the Salzo detail kit.
My kit will be a little different as I am incorporating gun elevation mechanism with a 3D print. Slots cut out in the kit set the position of the external elevation gets with inserting a styrene cut out.
For the most part, it followed a circular path, but at the ends it flatted out to the superstructure. This also showed everything underneath as in wires and motors, which to me took a bit of the realism away from it. Since, if this was real, there would be thick metal and perhaps a seal that would prevent any debris or bits of destroyed ships from getting into the elevation mechanism. So I decided to design something a little different. I measured the arc and created a simple 3D elevation mechanism in TinkerCAD. The round "hubs" fit the cut out arc precisely. There was one problem though. The axis was lower than on the filming model. But the gun can elevate with its arc of rotation aligned with the gears. A trade-off toward film accuracy. Probably the first of many.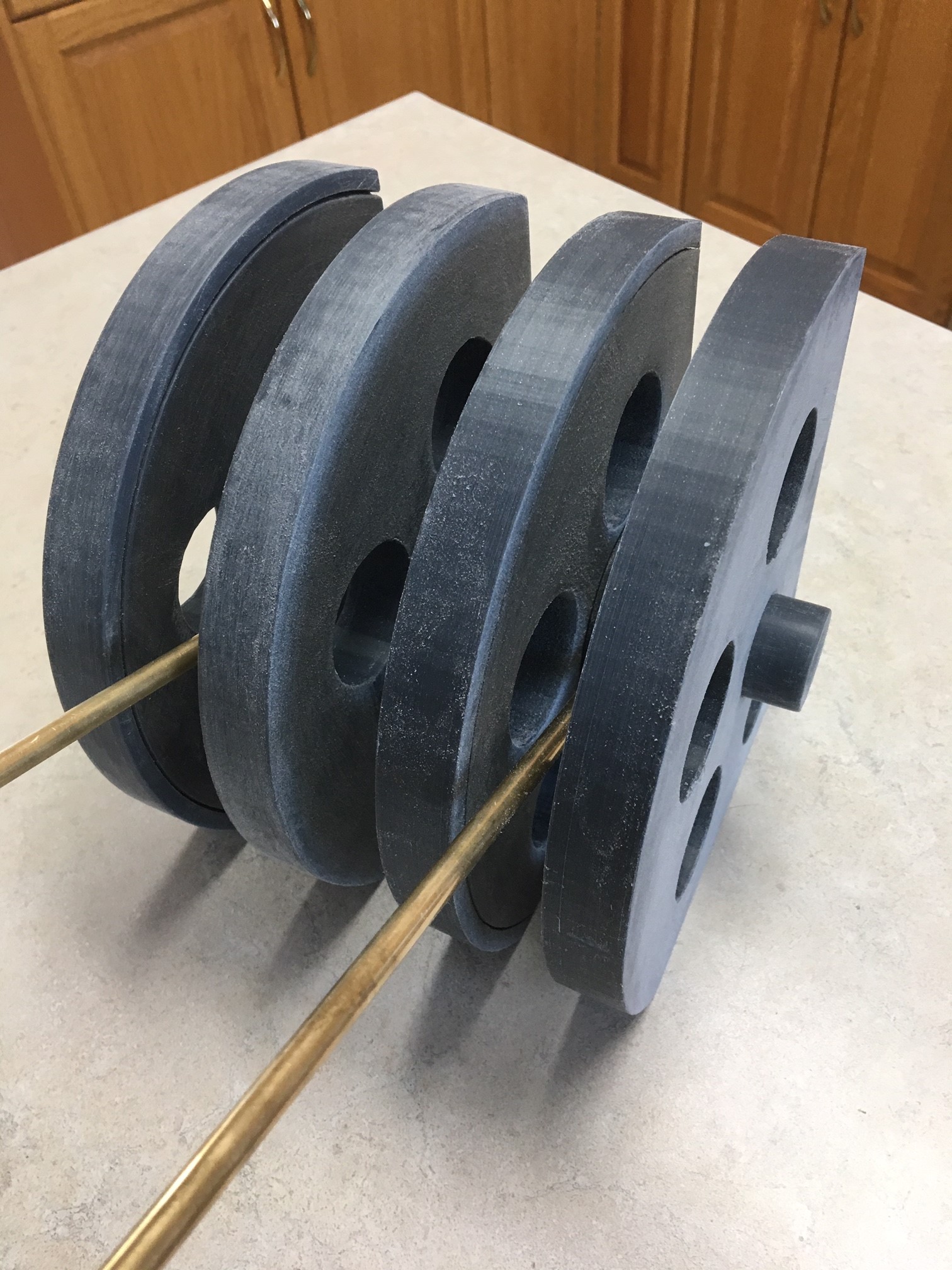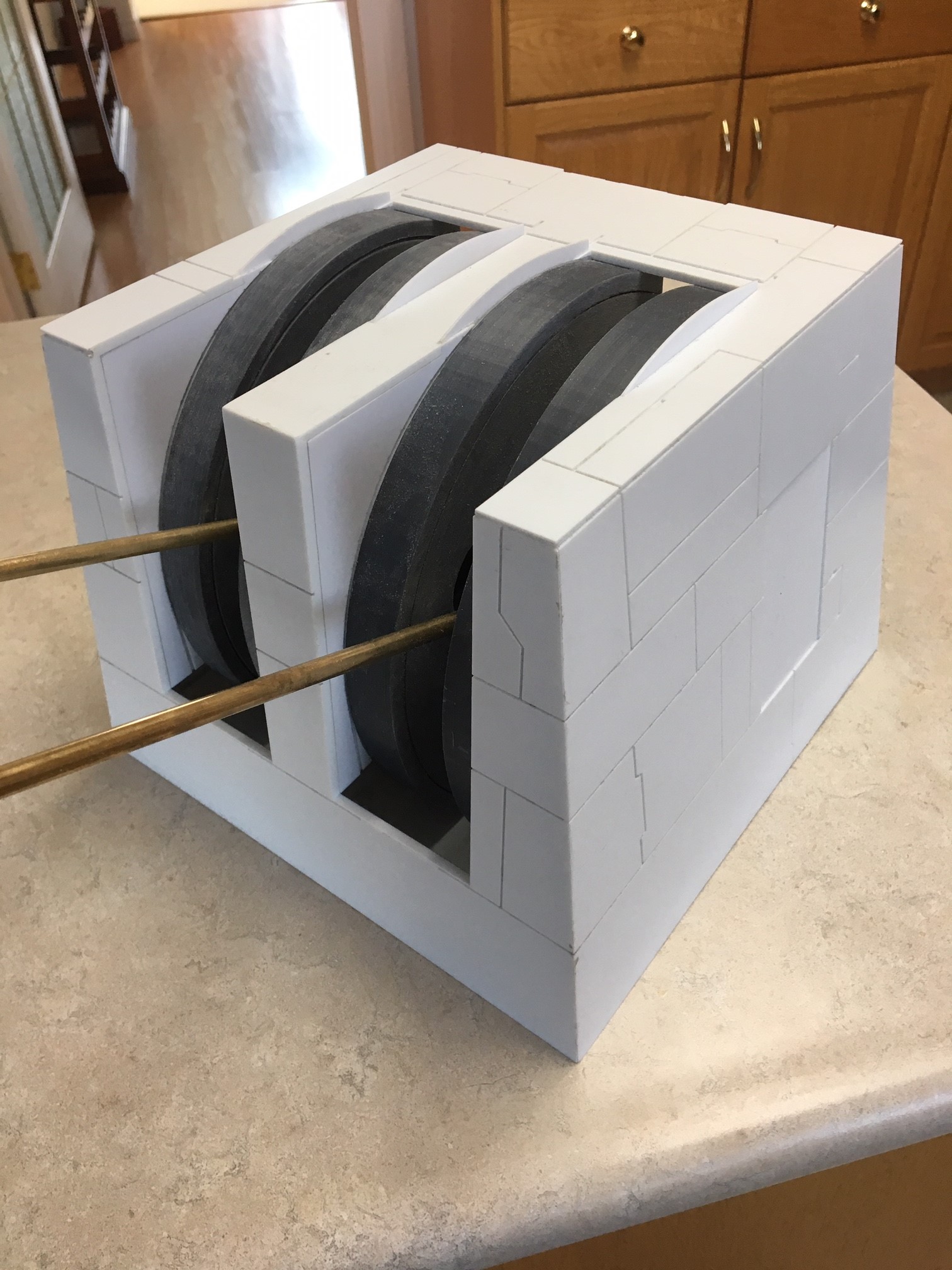 TazMan2000