Hi all,
[EDIT: STL files are freely available if you want to print your own, see here:
Death Star Micro Tiles + Trench Run (STL files available)
]
[EDIT 2: Version 2:
Death Star Micro Tiles + Trench Run (STL files V2 available)
]
Been a while since I did a build thread - I thought I'd try to rectify that with one of my current projects, since I got the inspiration directly from another thread here on the RPF. joeydee's 1/350 scale Death Star 2 project (
1/350 Death Star II Porthole
) was one of the things that got me inspired to think about getting an electronic cutting machine for scratchbuilding in the first place.
Fast forward a ways....I've built a whole lotta scratchbuilds by modelling them in SketchUp, then outputting the faces as SVG to be cut out of styrene on a Cricut Maker. A few weeks ago I made a door for a 1:144 scale scratch build out of layers of flat styrene -- that led to me making a whole bunch of Star Wars doors as prefabs to be used in future builds, and the process of building them up out of layers of flat pieces led me to start making Death Star tiles too.
They're pretty close in scale to joeydee's -- I think mine are just a little bit bigger, at 20mm x 20mm for the basic 1x1 tile size (I like the math to come out even
).
I'm eventually going to build a tiny Death Star 1 trench run, and some unspecified Death Star 2 surface section, with the red understructure and everything. Right now, I'm still making tiles, and I'm going to post up some photos in order to get a retroactive build log caught up.
To get started, here's the current state of affairs, where I've got resin casts of a whole bunch of tile designs and one tower: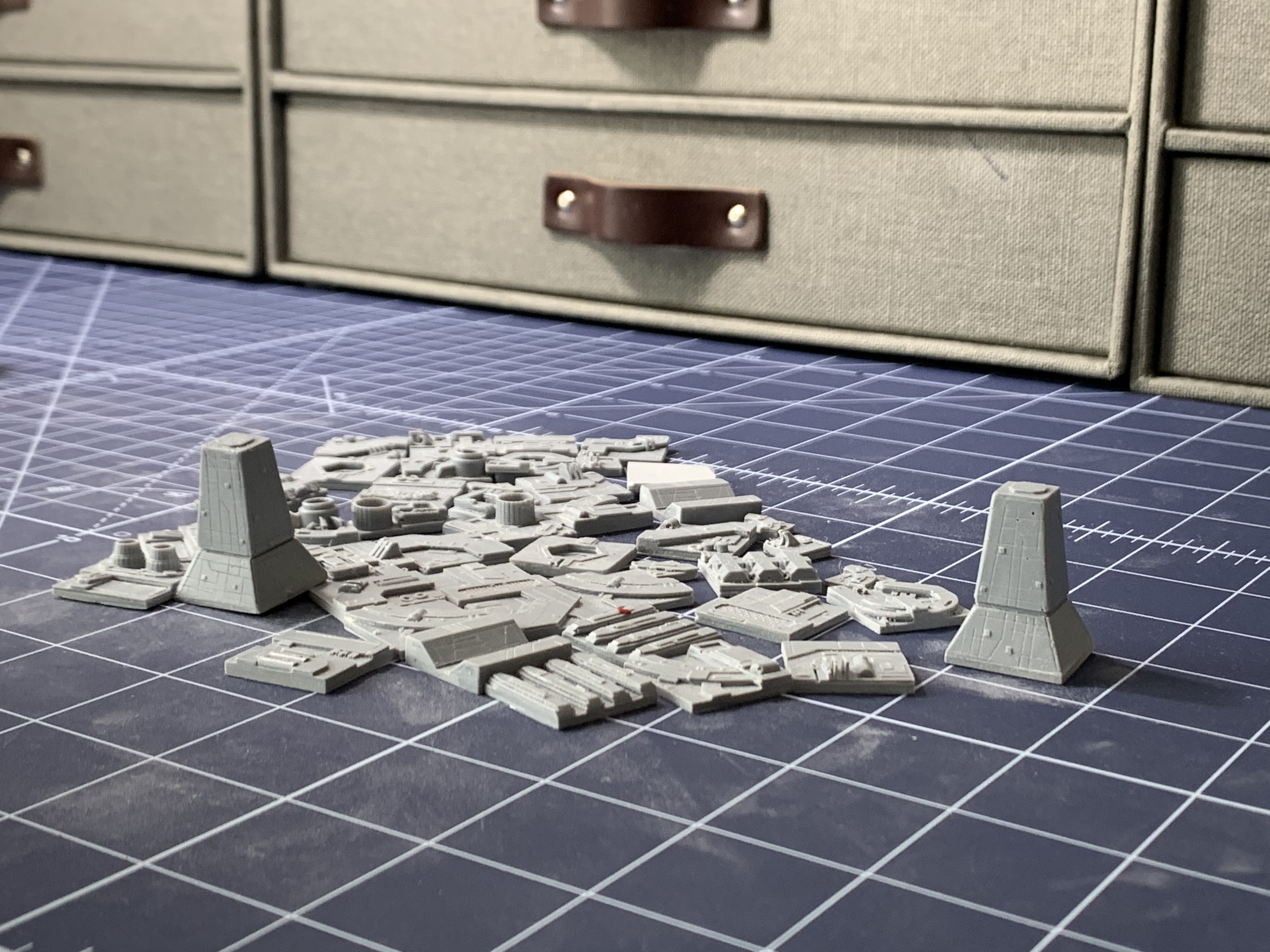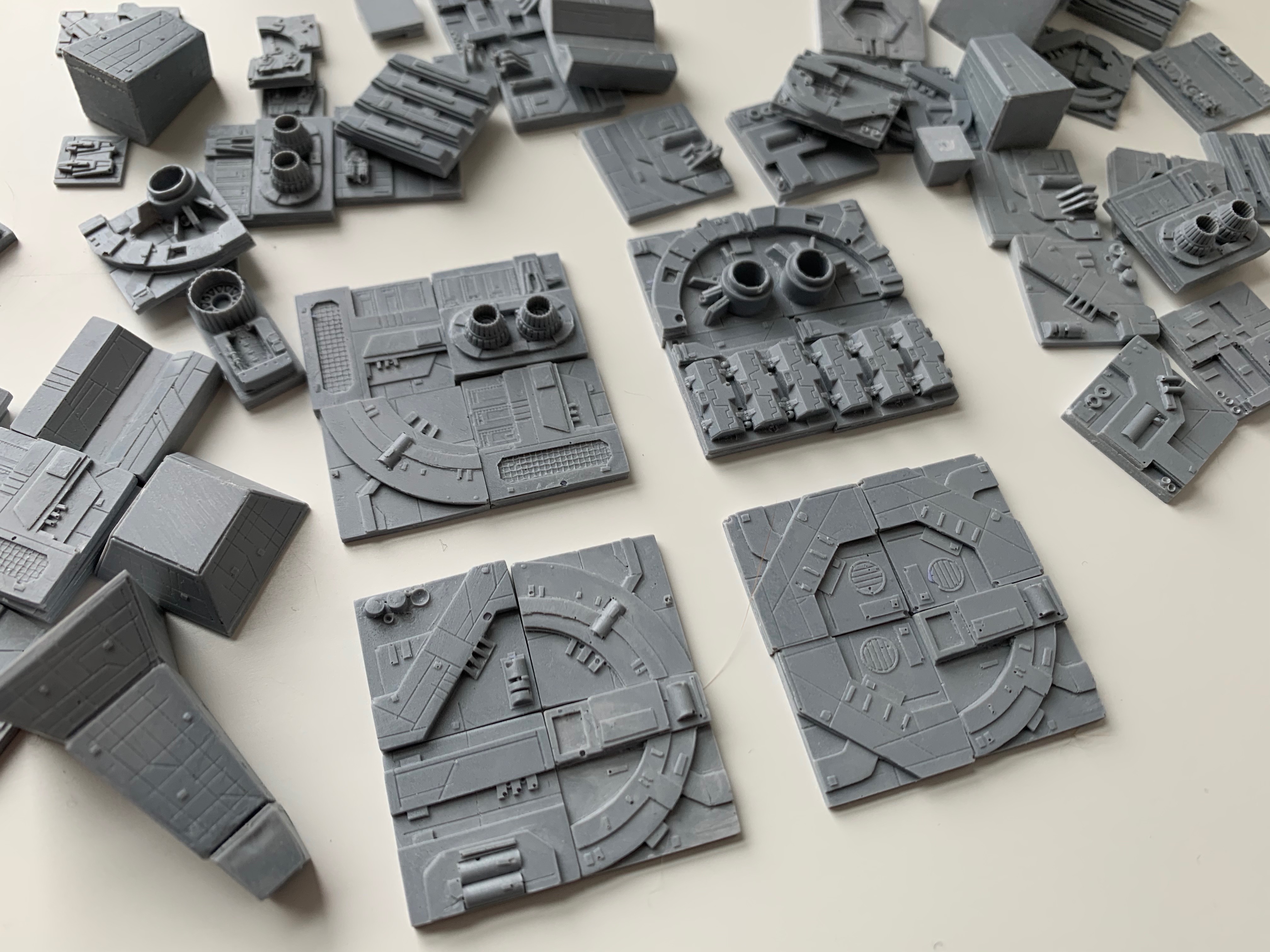 Last edited: