So this is the Death Star II that came with the
mini Star Destroyer I posted in the "Ready for Inspection" forum
. I'm not really one for documenting my builds but I figured I'd make an effort moving forward.
The reason this is the v2 is that a year or so ago I built my first Death Star II but it was lost (along with a kick-bottom viper Mk VII build) in a cross-country move. Man, don't even get me started on what a hideous experience moving is!
So here's the progress to date. It's a simple build that I complicated with lighting. I think I drilled about 60 holes for fiber optics. Right now I'm in the masking stage. I'm using a combination of tape and masking fluid to mask certain panels and sections.
Primed and did some drilling while a few parts were still on the sprue.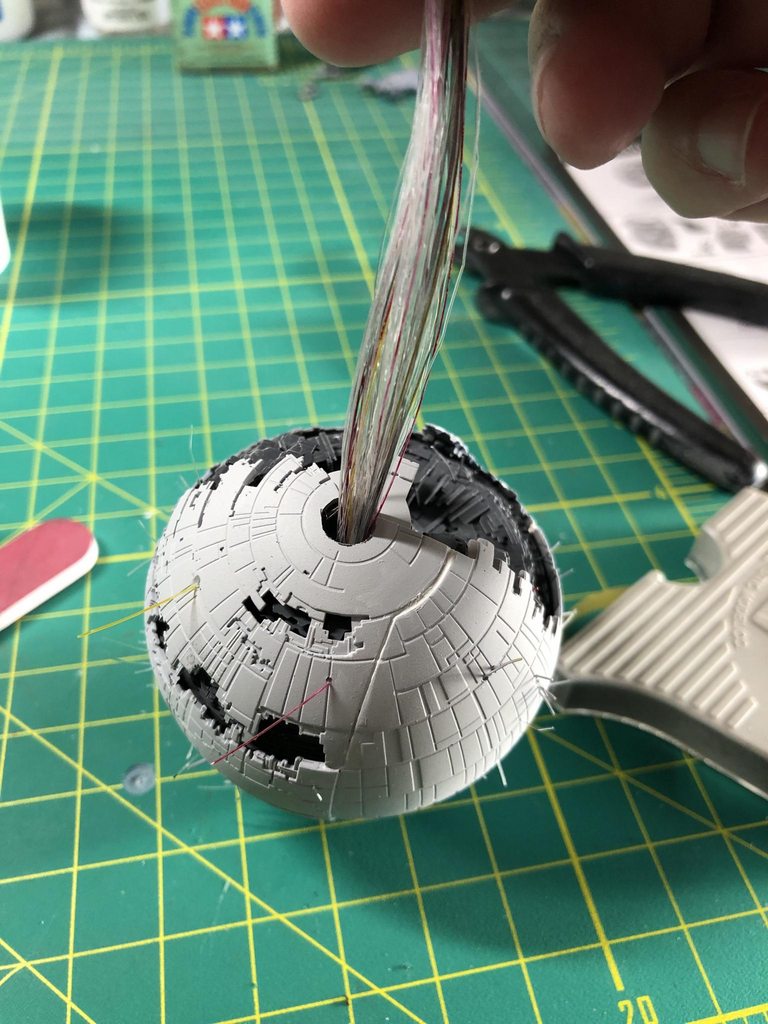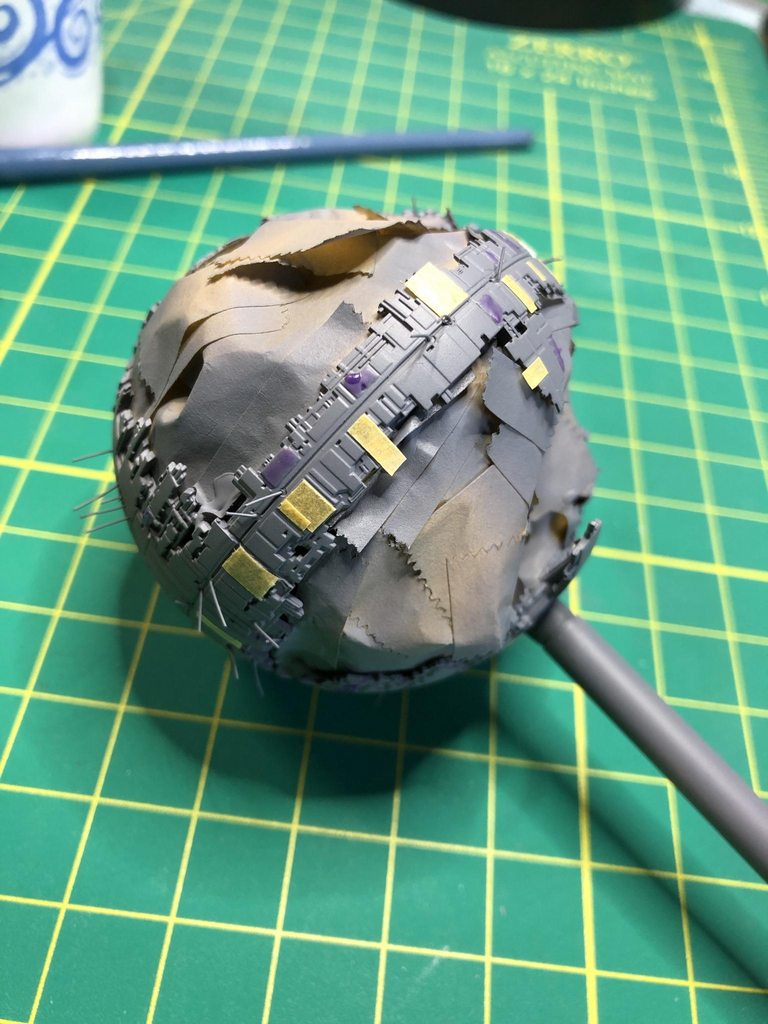 Still have some more to do on this side.