Master Member
RPF PREMIUM MEMBER
Hello there,
I have been working on a little side run at the same time as the Padme's blasters
I'm going to offer new kits to assemble your Paterson Trident viewers to create the detention center cameras.
The run is now open and the kits can be purchassed on my website, link in the end
I'm offering two options:

1 - Screen accurate 8mm wood plate (MDF) : 130€ + shipping

2 - Idealized 4mm aluminium plate : 145€ + shipping
Aluminium price from my supplier has increased by 20% for the last run, so I had to increase the prices a little bit as well too. sorry about that...
I'm not offering the parts separately anymore after the first two runs. please contact me if you really need something special
Update:
the dome lights are now available (when they are not sold out!)!!! more details on page 5 and here:

Hello there! It's finally time to open that much anticipated (small) run! I'll probably write a bit less than I usually do (which is probably a good thing), because it's getting a bit late and I don't want my European customers to be disadvantaged by my delay :) I tried to go as far as...
www.therpf.com

What is included in the kits:
- your choice of wood
or
aluminium plate (plates are drilled for 100x100mm vesa mounts. the mounts holes are a bit offseted to the top of the plate like seen in the movie. if your mount has more than 2cm of material above the holes, it will be visible above the plate)
- two already assembled aluminium antennas (press fitted parts one by one on my lathe), no assembly or glue required here except for the thin antenna
- 2 stainless steel M5 screws to attach the antennas to the plates
- 12 red stickers (16mm), just so you get some spare ;-)
- 14 white stickers (13mm)
- 24 screws to attach the viewers
- a piece of blue painter tape to match some of the screenused cameras
- 6 gloss black cardboard backed rectangles to put inside the viewers and darken the lenses
- small template to position the holes on the viewers
just for the wood kits:
- 4 M4 screws, nuts and washers to possibly attach to the mount. and to put on the plate
before
mounting the viewers as you won't have access anymore afterwards.
- 24 small metal washers to compensate for the back curvature of the viewers
just for the aluminium kits:
- 24 plastic spacers if you want to attach the viewers without filing the bottoms.
- 2 thick rubber spacers for the antennas if you choose to use the plastic spacers for the viewers.
The aluminium kits are provided with spacers that you can choose to use or not. You can choose to file the closing tabs of the Viewers, probably like they did for the movie seing how close the viewers are to the wood plate and the visible blue tape on some viewers. The wood plates will have a cavity under each viewer to accommodate the closing tab; That way, you can have a screen accurate spacing and not have to file the tabs.
I tried to go as far as possible in the accuracy and details of the kit. The details and measurements are based on references of the real found parts as well as stills from the movie. I have included cool small details never seen before for that replica prop, for instance the small hole that is threaded just like on the real Michell part, the two additional small holes on the long and thin Michell part, the very small bevels on the parts, proper size stickers...
Here is a perspective match screen cap with a 3D model I did for measurements of the back plate:
I found people saying online that the red stickers were 0.75" (19mm), they are actually 16mm wide based on that 3D match if people want to know for their current replica
As always with my props, no sub-contracting to China, everything is handmade with a lot of passion and care by me in the south of France
here is for instance the positioning of the holes one by one with my super precise small Proxxon mill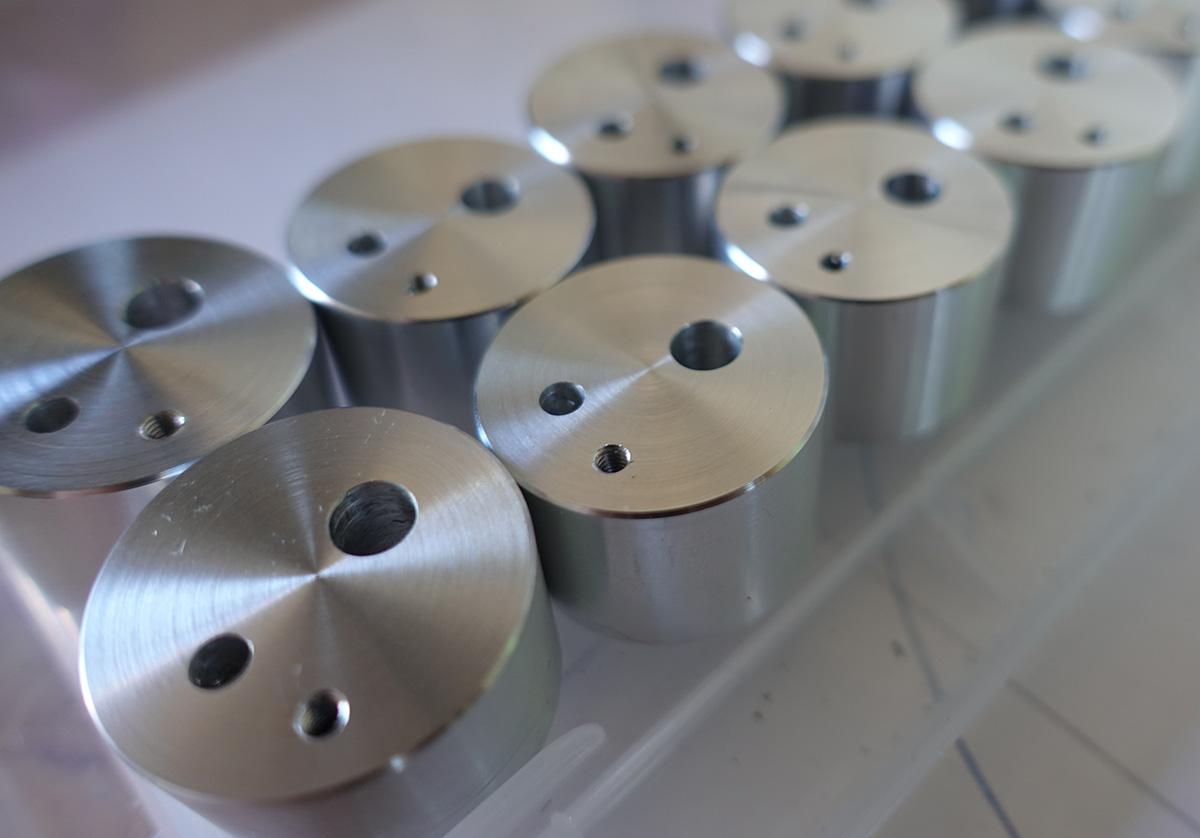 here are a few photos of both kits options,
aluminium kits: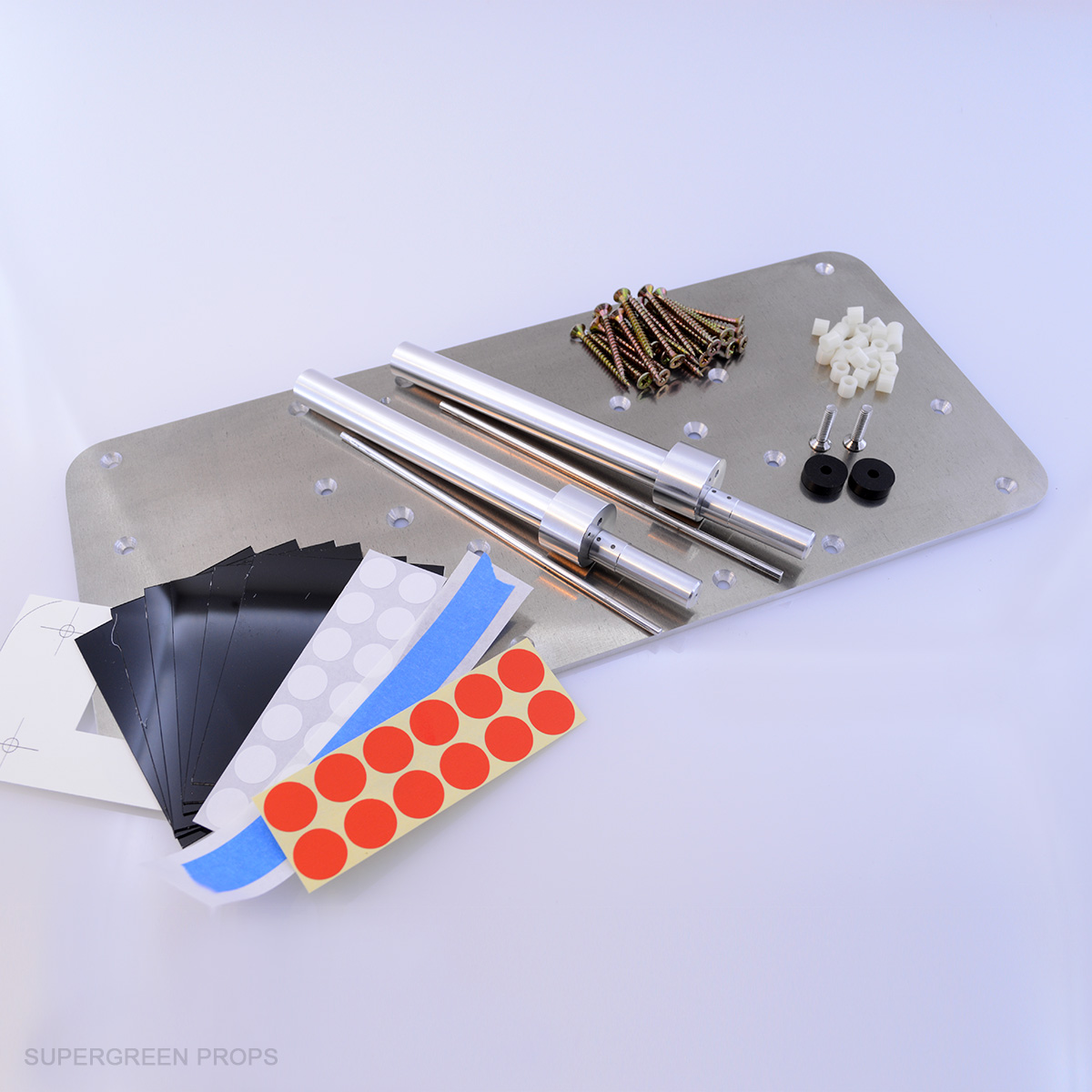 Wood kits: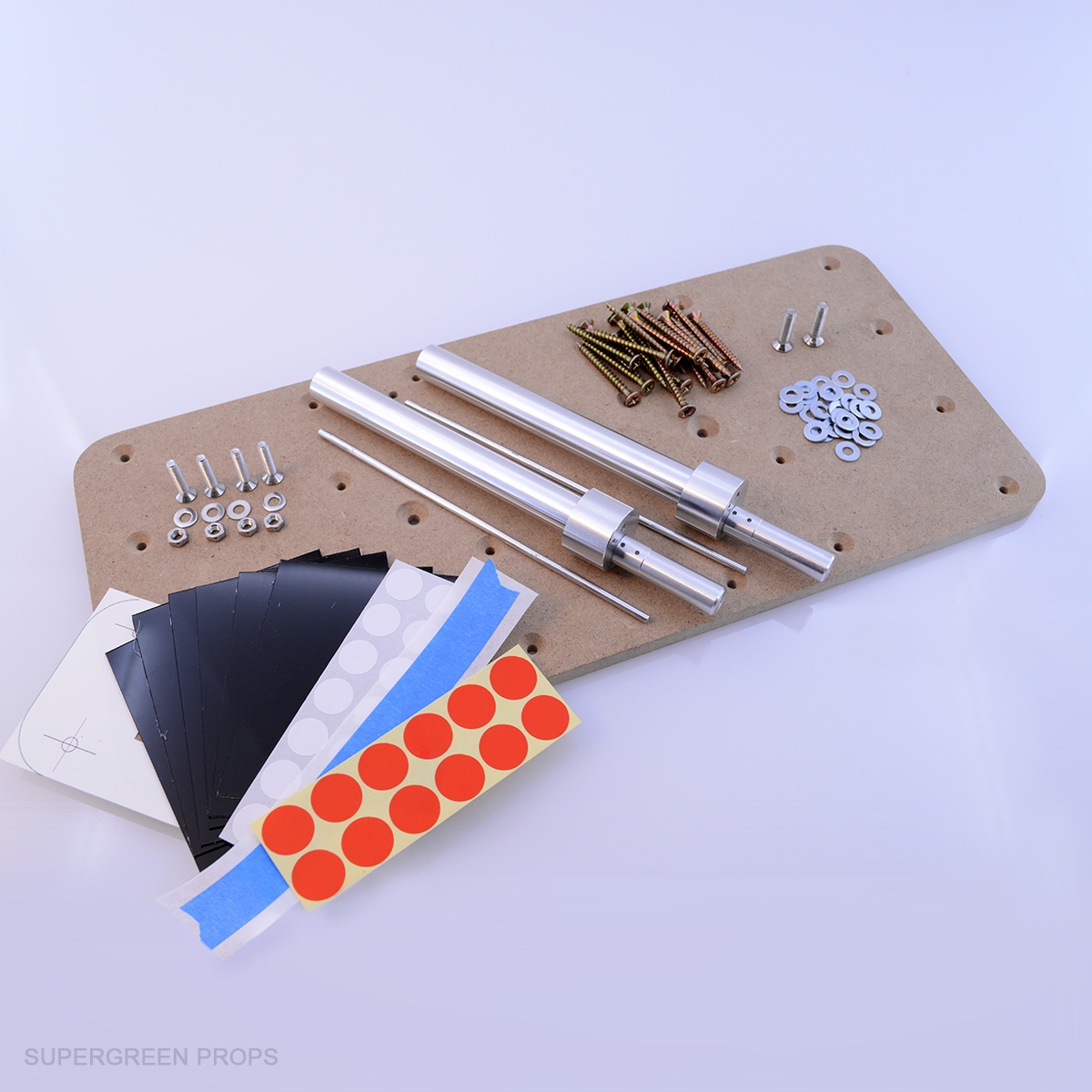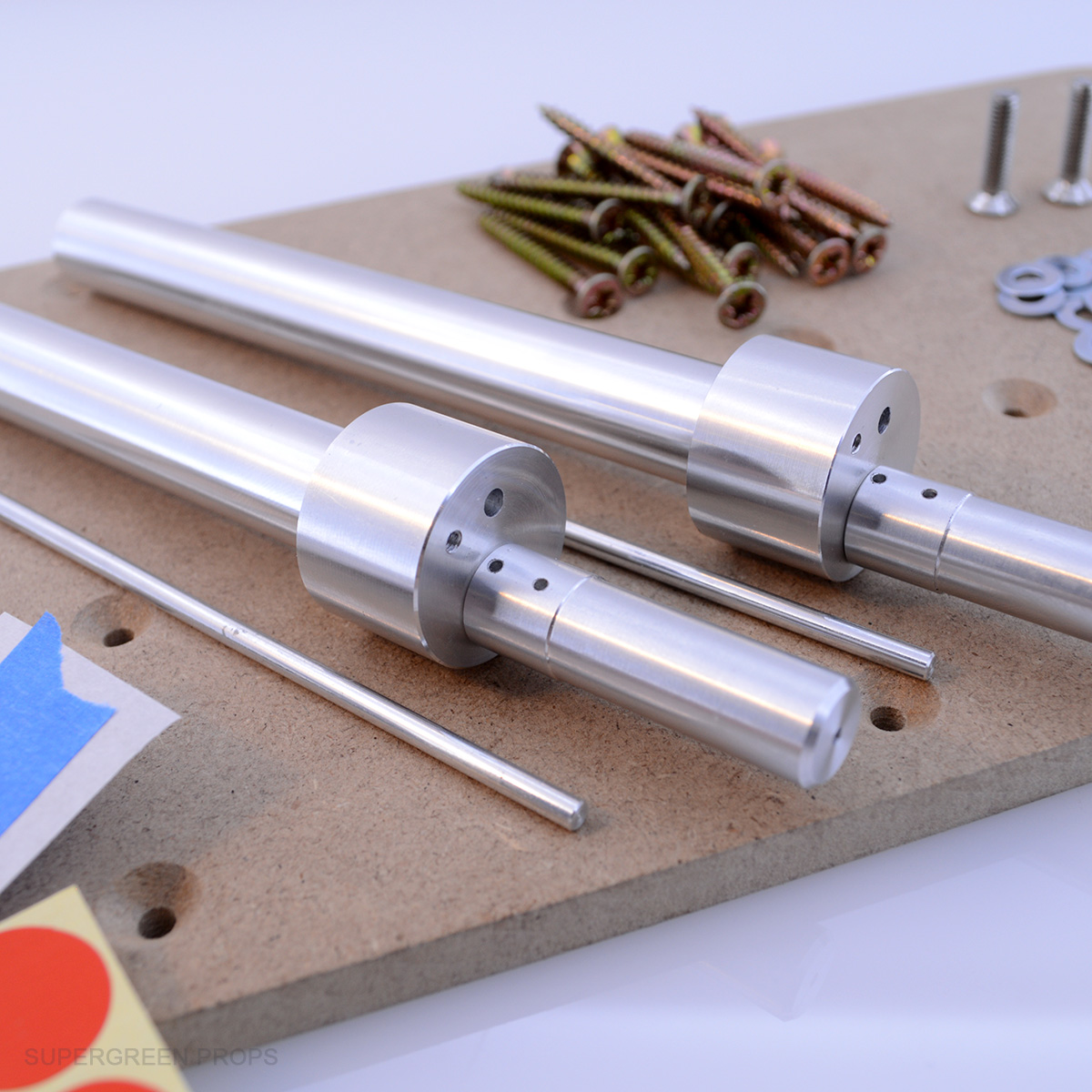 close up on the cool little details, threaded small hole, two small additional holes on the thin part, small bevels... The thin antenna goes into the larger hole that is not threaded. The parts are accurate to the real found part, they are not mirrored like the previous offering that was available a while ago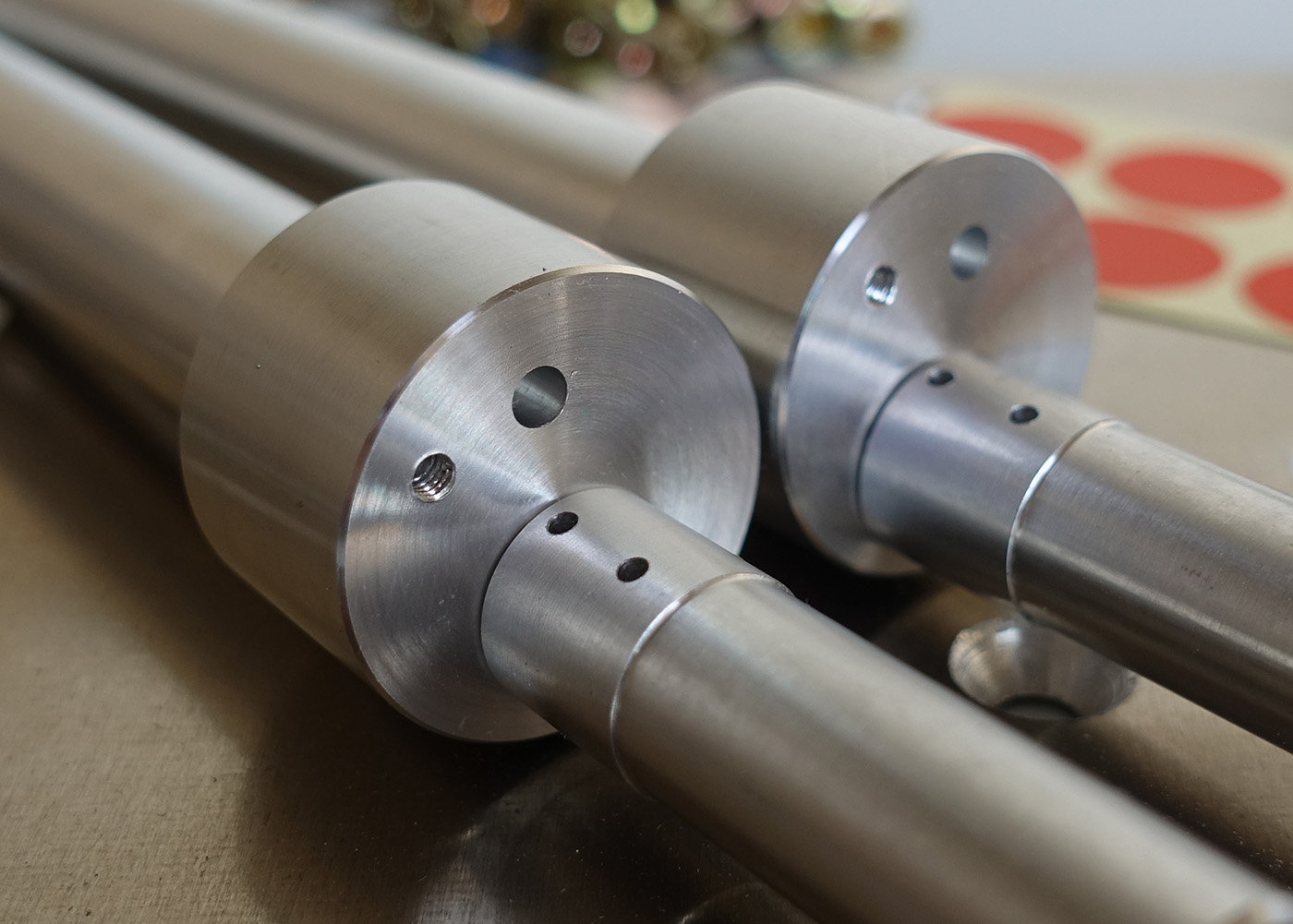 How/Where to buy:
As usual, everything I sell can only be purchased on my website, supergreenprops.com:
https://supergreenprops.com
I am obligated by the French law to edit an invoice for any money that goes into my bank account and the invoices have to be sequenced. The only way for me to handle that is through my website. It is easy for you, the website is fun and bilingual, it is perfectly secured and the payments completely handled by Paypal. You just need to register, enter your shipping address and the shipping costs will be calculated automatically. Make sure to enter your address as soon as you create your account as shipping costs are shown for France by default.
I know that some people might feel uncomfortable with a website, but please understand that I have no choice and that, even though there is a website, it's still me, eethan/Matthieu, behind everything and you can reach out anytime for any question here or by mail
contact@supergreenprops.com
I'll always be happy to help or have a chat; really, you know I'm a friendly and talkative guy and love to talk about cool props, so, don't hesitate!
Payment:
As explained above, I am obligated by the law to edit a sequenced invoice with all my sales, this goes exclusively through my website. The payments are completely handled by Paypal checkout, with buyer protection, and you can choose to pay directly with paypal, credit cards through Paypal (even if you don't have a Paypal account), or even local payment options like iDeal, Sofort, Bancontact, Giropay, MyBank, P24, EPS... At no time will I have access to your payment information or bank details, never. When the order is paid, you'll receive confirmations by mail for every step of the order and an invoice.
Shipping:
When you are logged in and have created an address, shipping costs are automatically calculated in your cart. There are two options, less than 3cm in thickness or more than 3cm. I encourage you to take the less than 3cm option when available as it is much cheaper and still tracked
All shipments are shipped with the French post service and tracked; you'll receive the tracking number by mail when the package ships. It can be tracked directly on your local post website, usps, royal mail and so on. No need to use the French post website link included in the shipping notice mail if you are not in France. If you didn't receive a tracking number, please check in your spam folder or don't hesitate to contact me, it's important to get it
Shipping time varies greatly and we all know it has been pretty unreliable lately, however, to give you an idea, it should usually take between 5 to 12 working days to get from France to the US, there can be some rare wild exceptions that I sadly can't foresee, however, so far, I have never had a lost package, so fingers crossed, it continues that way!
Customs taxes:
All orders are shipped from France. If you are outside Europe, it is possible that your country collects customs taxes or fees, I can only let you know that this is a possibility and encourage you to know how your country deals with international packages and know if you have to pay taxes and how much they are. Please understand that this is out of my control.
Always eco-friendly whenever possible:
As I explain on my website, I try to be as eco-friendly as possible. I live and work in a farm in the south of France, I have all kind of animals around me and we try to respect nature as much as possible.
This kind of work, let's be honest is not by definition eco-friendly since it's purely for our enjoyment and not something we all need to survive (or do we?). That being said, I do my best to always use recycled and recyclable shipping materials or even clean re-used materials sometimes. I also try to do as much as I can for the projects themselves. International customers might notice the very light 50g/m2 ecological paper I use for all mandatory invoices and customs declarations, so light!
I hope I didn't forget anything, as usual, I'm happy to answer any question or discuss any detail with you by PM or by mail,
contact@supergreenprops.com
here are photos of a finished kit, assembly help can be found on page 2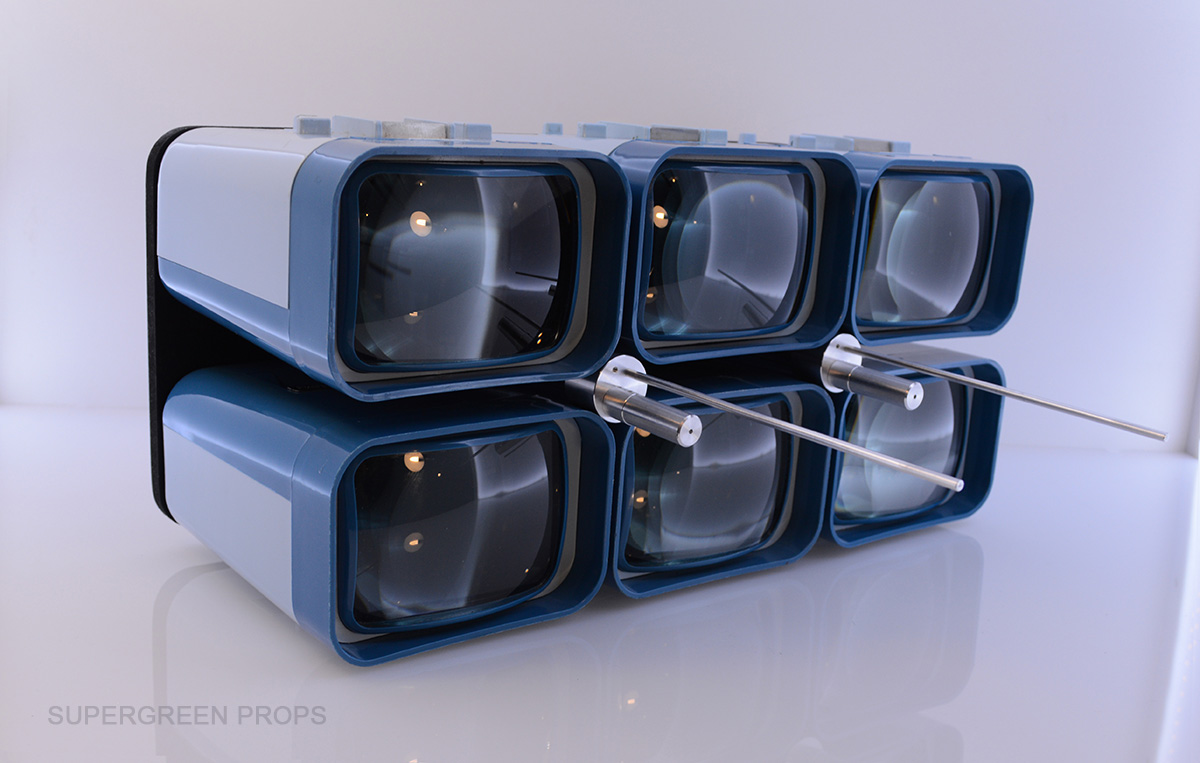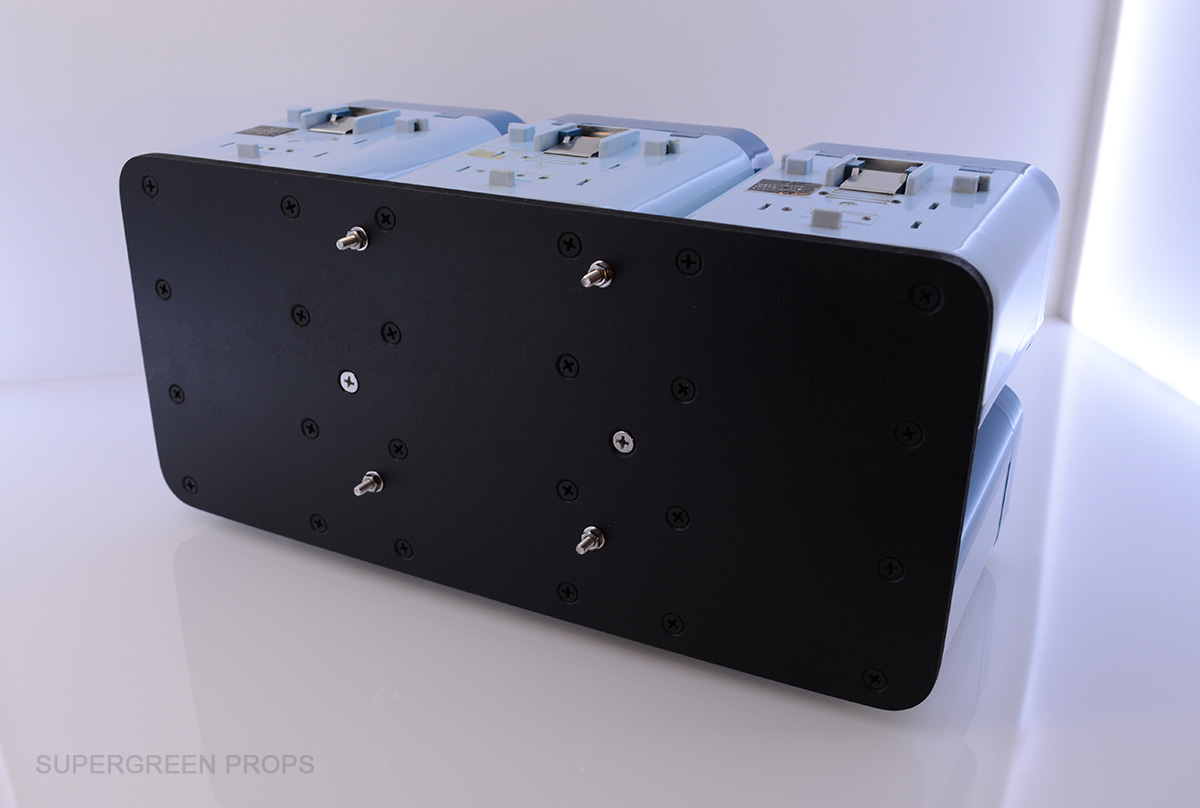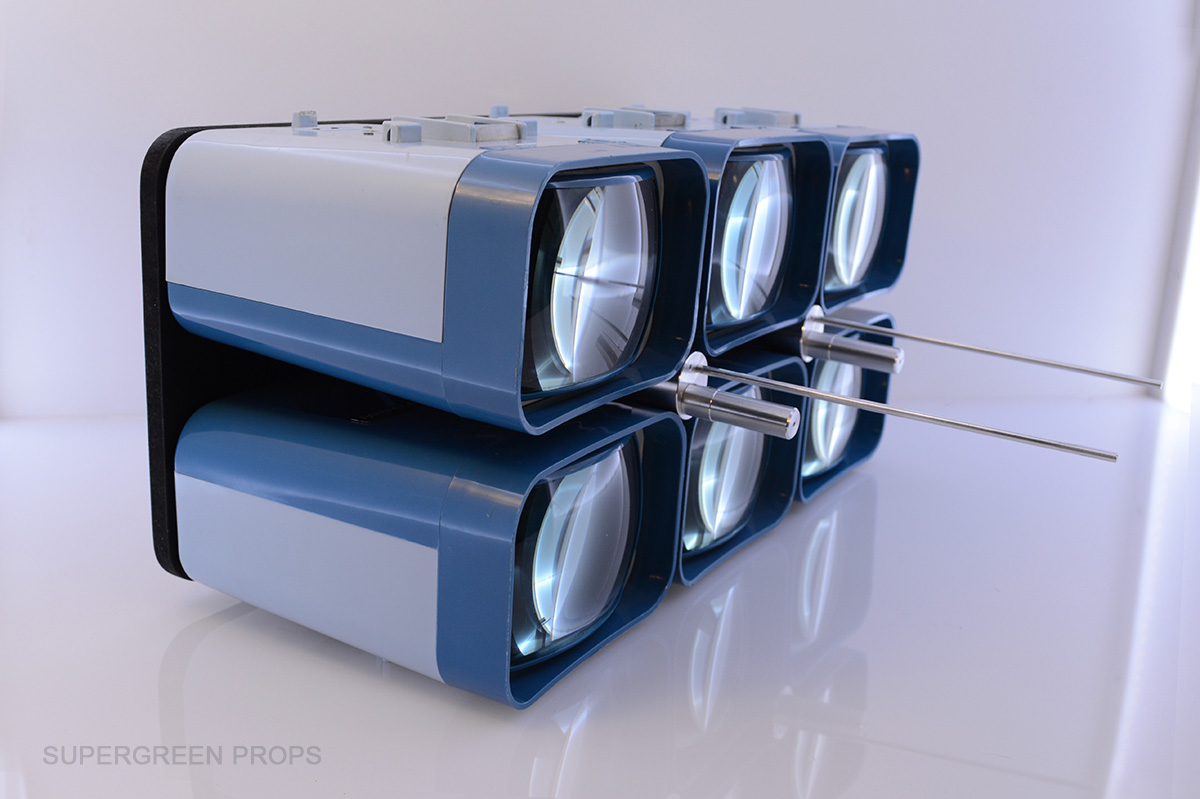 cheers
Last edited: