Okay, so I've been at the DeAgostini Falcon for nearly four years now. Why? Combination of hard times and depression and other things that meant I had to stop and start the subscription a few times. But the light at the end of the tunnel is nigh, and I wanted to make a thread on my build. I'm working on making a full, museum-level cutaway of the Falcon, scratchbuilding 95% of the interior spaces and adding in a ton of features. I want to make a polished black base, with the Solo Falcon and The Last Jedi Falcon on either side of the DeAgostini, sort of like a past-PRESENT-future display, and put informational plaques around it like it was plucked straight from the Alliance War Museum. I'll be following the Solo Haynes Manual floorplan for the interior spaces, modding it where necessary to better match the film sets, and including a couple of features like a hyperdrive with a collapsible cover plate for interior viewing and landing jets that spew CO2 vapor out of ports on the bottom.
Currently I'm still waiting on the sidewall parts to arrive so I can install the frames and take measurements for internal rib structures to mount the compartments to. I don't want this to be a simple cutaway like the QMX version, where it's laid out like a house cross section. The rooms and corridors will "float" on internal armatures, with latches and brackets holding them to the framework. Since the internal deck is supposed to be modular, I'm designing it to appear that way, with components that clearly hold the compartments in place and look easily swappable to reconfigure the internal arrangement. I have worked in aircraft for nearly 4 years now and have helped assemble 7E7 Dreamliners, and I'm going to use what I learned putting those things together to put my Falcon together. In addition, I want to paint the internal parts in such a way as to suggest heavy modification and bodging together of parts to jury-rig a functional vessel. Some of the parts I plan on making look like they're literally held in place with duck tape and baling wire! Since I want the internal appearance of the cutaway areas to appear as though you just unbolted the hull paneling and lifted it off the real ship, I'm going to go the extra mile in adding realistic details wherever possible. I'm not going to mod the exterior very much, other than to fix the sidewall depth issue, as it's good enough for me.
Hopefully that long-winded intro didn't turn you off, heh...
Anyway, here's what I've got so far:
Full-scale print out of the deckplan mounted to foamcore to use for taking measurements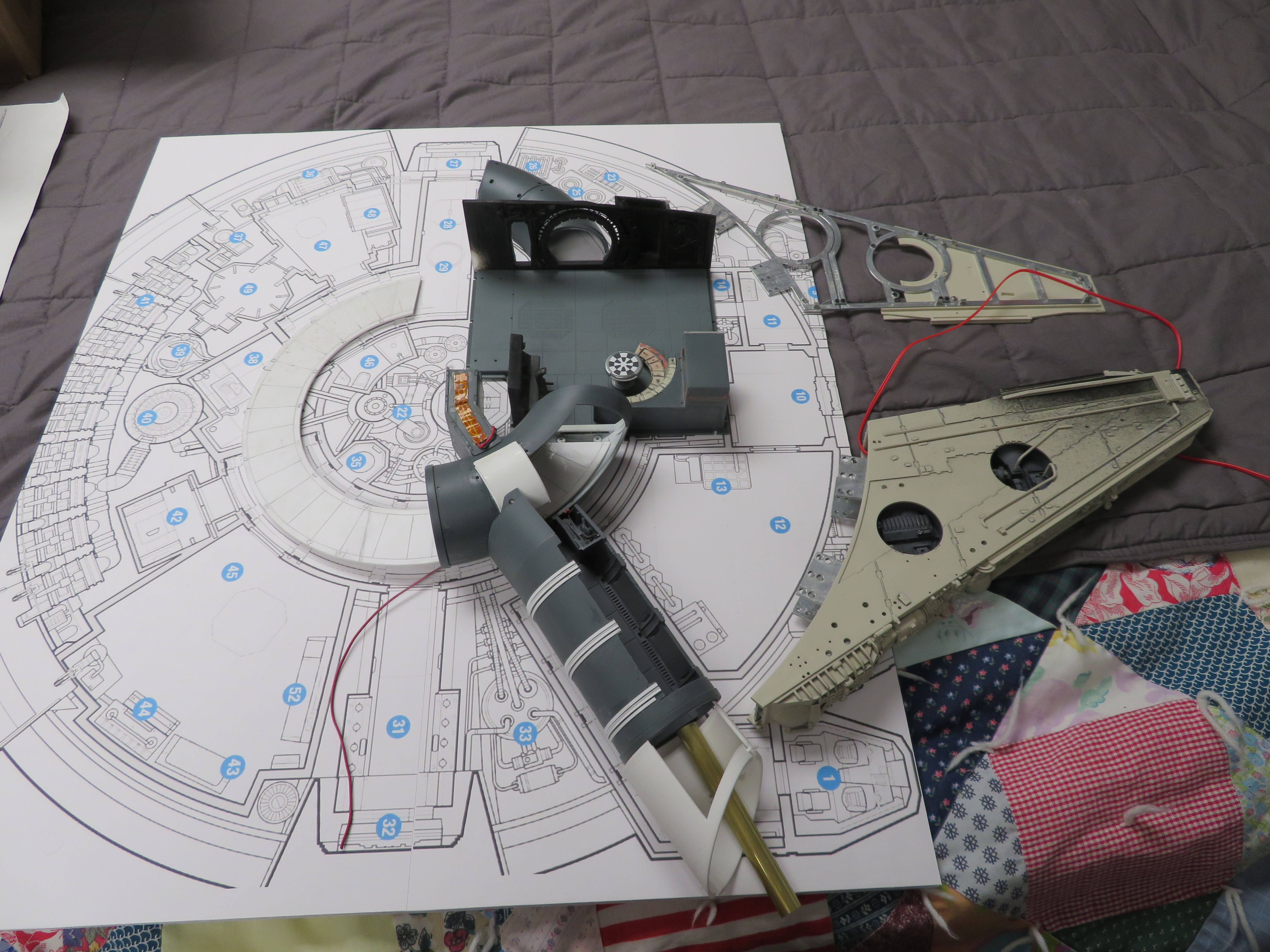 General plan for the internal bracing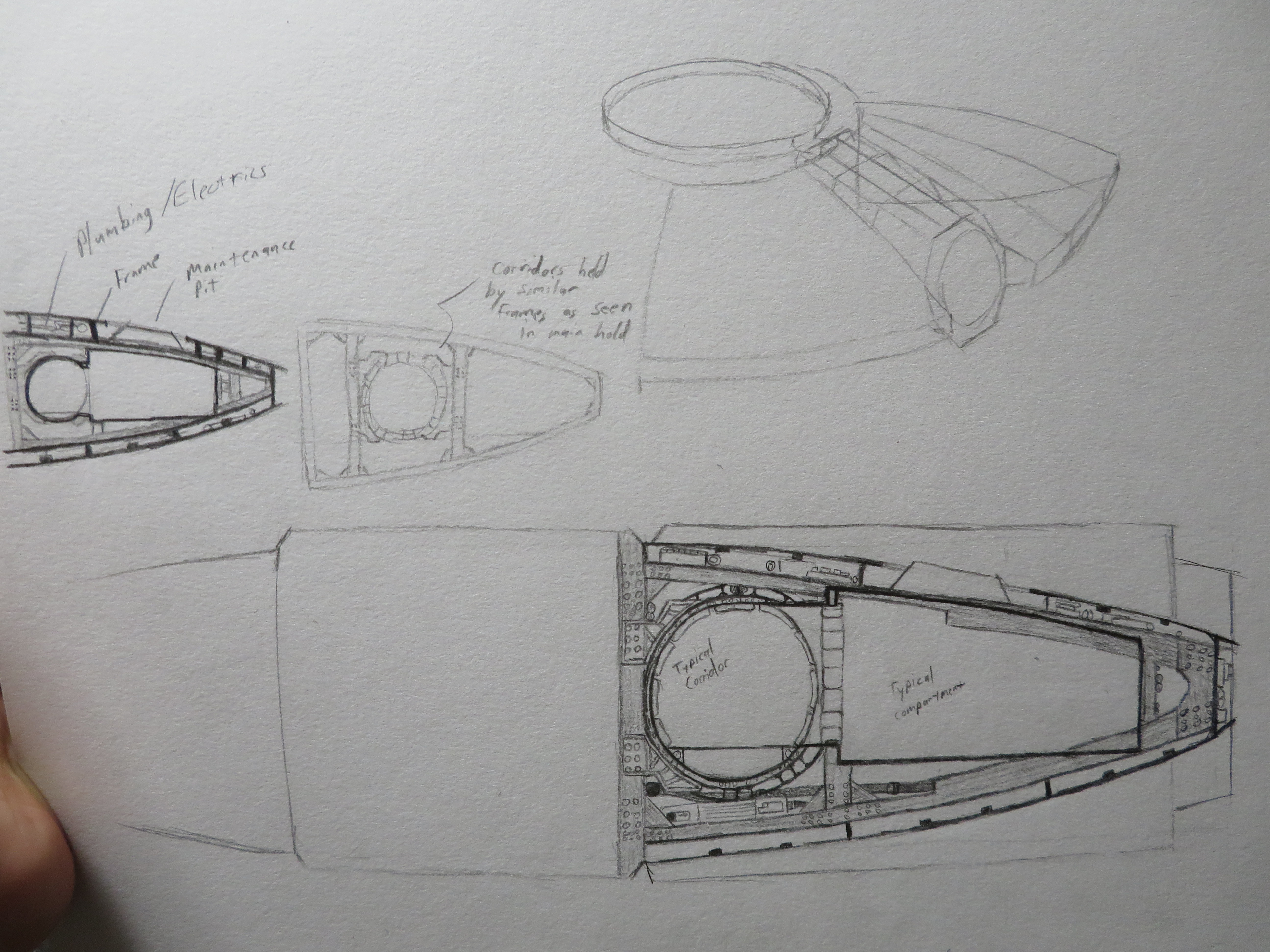 Re-worked upper hull panels for the cutaway areas. I'm missing issues 57-60, so some of the upper hull work is missing, but I'm told that it's supposed to be on the boat, so fingers crossed that it arrives in a couple of weeks!
The cutaway panels fit together pretty neatly for displaying whole