After realizing I've never cosplayed anyone who wasn't Spider-Man, I wanted a change. After I saw the Deadpool Trailer, the gears started to turn. I grabbed Ken Landrum's file, made a couple adjustments, and sent it over to the folks at zentaizone, as that was in my price range. The suit has not yet shipped, but I needed something to hold me over. The scene that gets me overtime in trailer is when Deadpool is drawing with crayons on the side of a highway just before he jumps in an SUV and attacks the men inside.
I loved the picture he was drawing and tried my hand at replicating it, seeing how it would go good as a prop with my cosplay.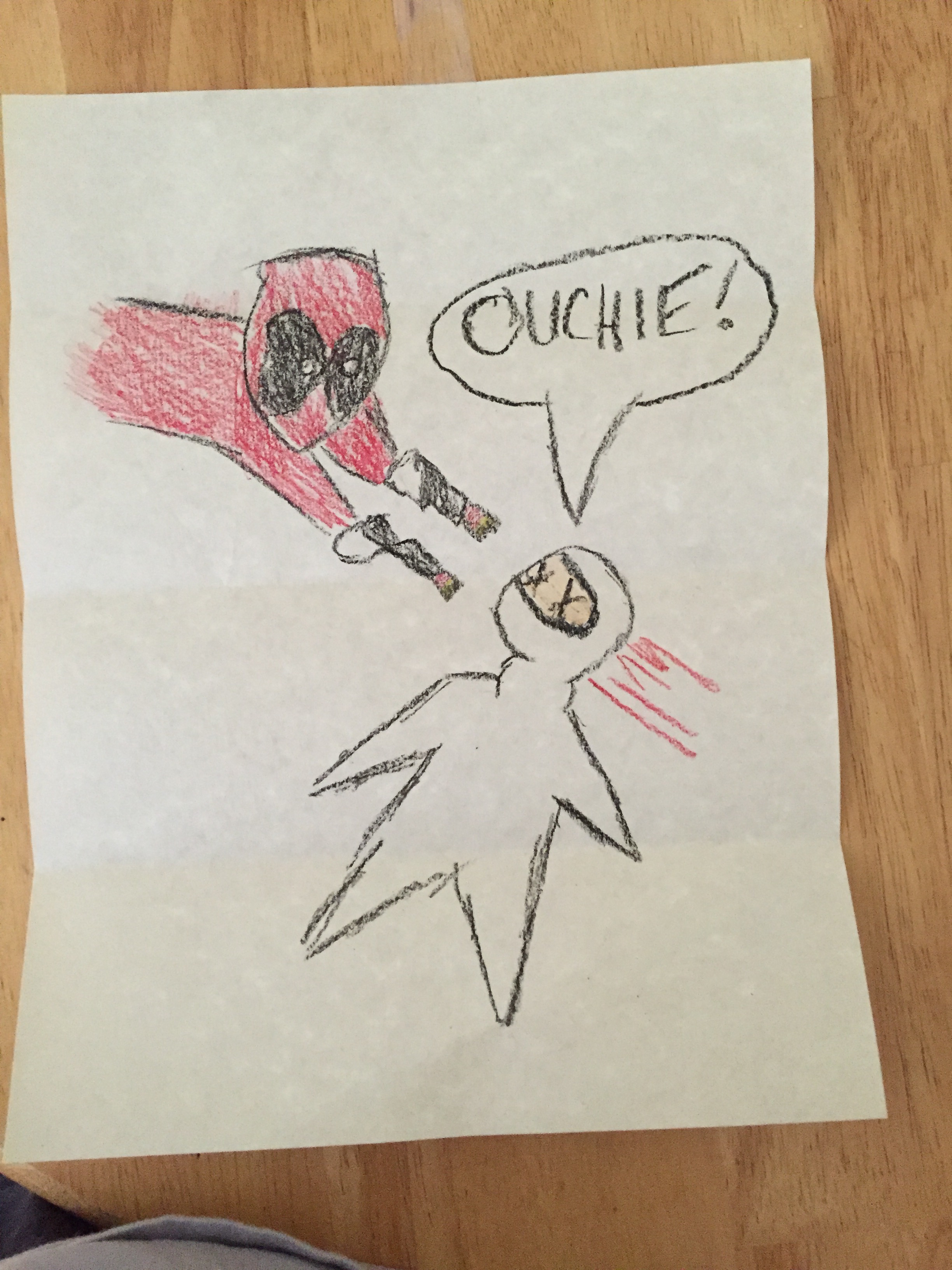 It's not perfect, but it's a darn good start.