Edit 2:
This is my second version; smaller, lighter, and more accurate:
Video of my second deadmau5 head:
http://www.youtube.com/watch?v=ehVeHeTv-g8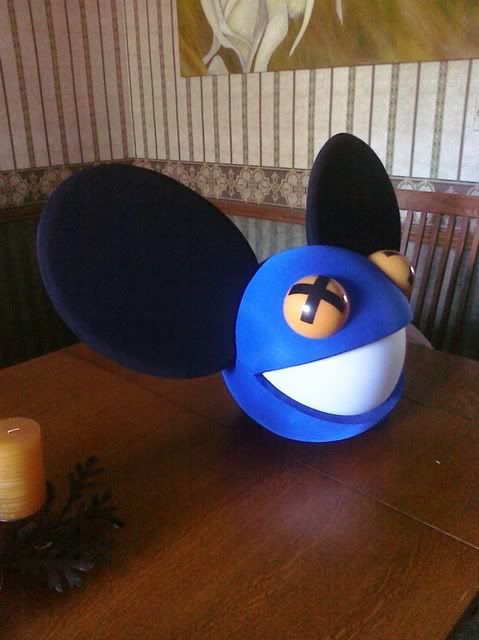 This is my first replica mau5 head:
and a short video I threw together of my first replica..
YouTube - Replica Deadmau5 Head
----------------
Original Post:
Hey guys. I'm going to start working on making a Deadmau5 head from scratch.
I plan to start by papier-maching a beachball, then I will resin/fiberglass that to give it extra strength. The only problem I've got is I don't know how I'm going to make the ball as thick as it really is?
If you look around the mouth of the pictures I've attached you'll see it's a good 1/2" thick.
Any ideas?
Thanks.
I'll keep you guys updated.
Last edited: