So after receiving Anakin Starkiller's latest kit I got inspired to make my own wall mount for it. I'm going for the later years Maul or even Savage Opress horns look as inspiration for the build.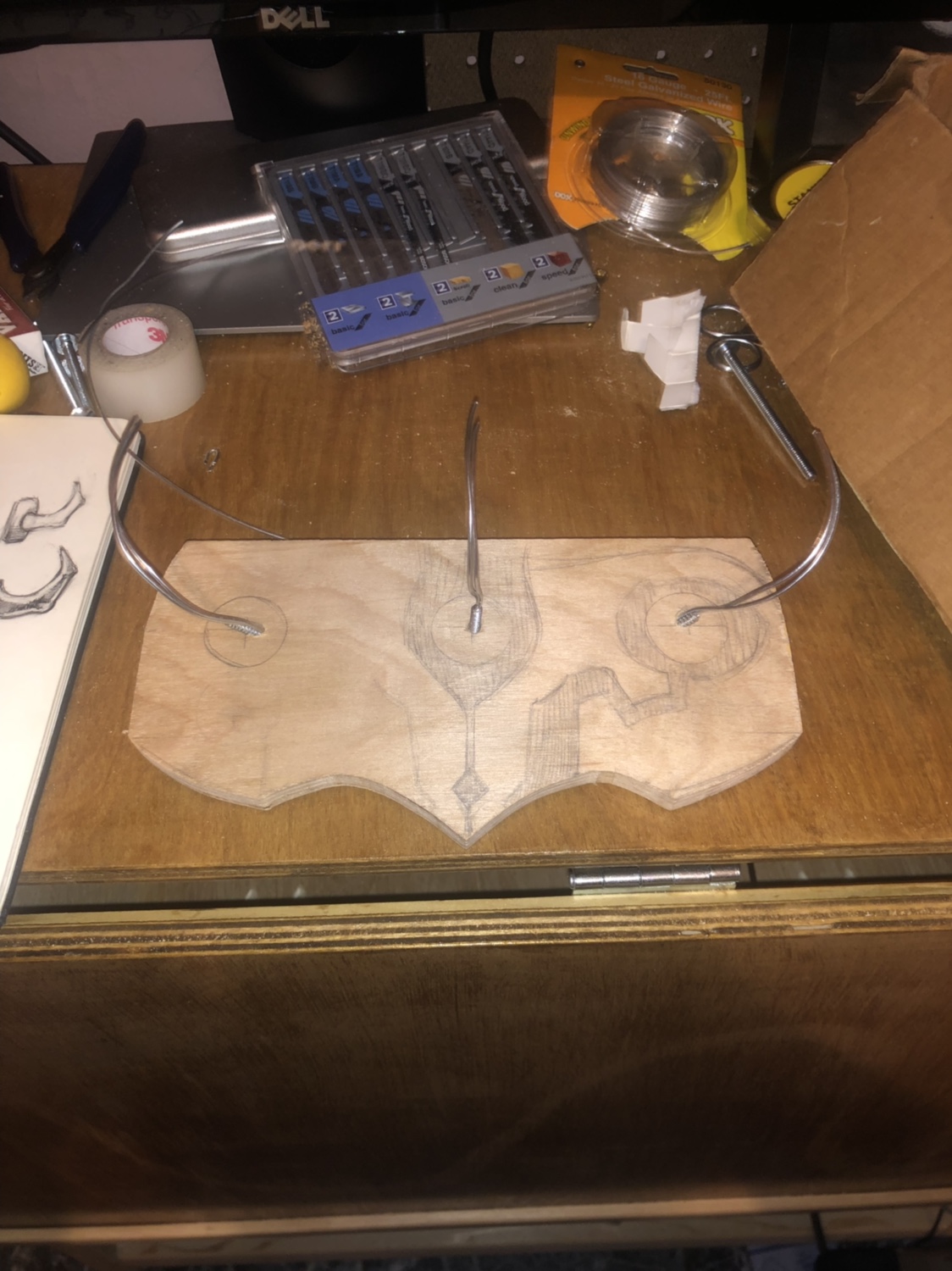 Starting to model clay over foil and wires on plywood. Not sure if there's a better/easier way to do this.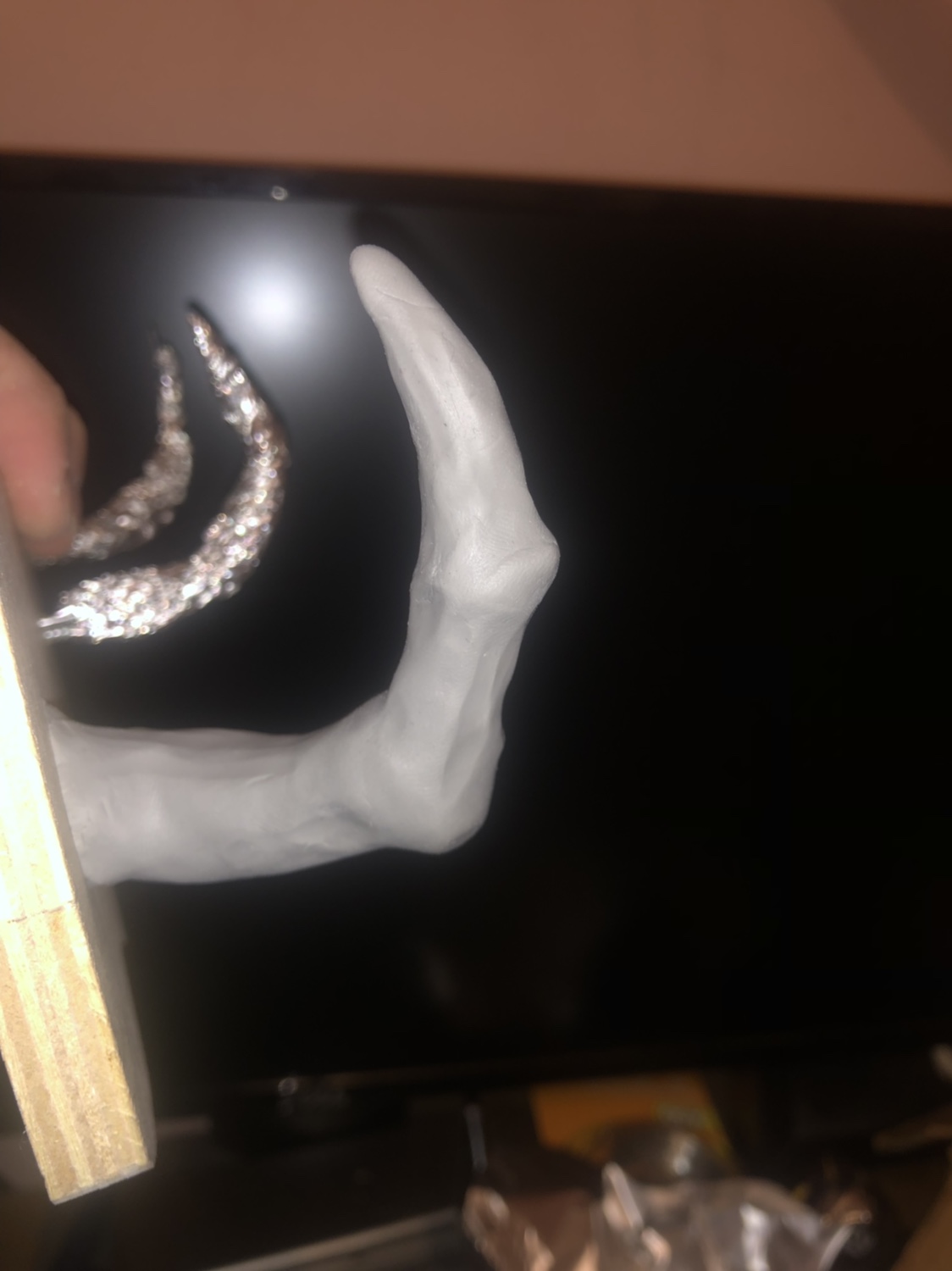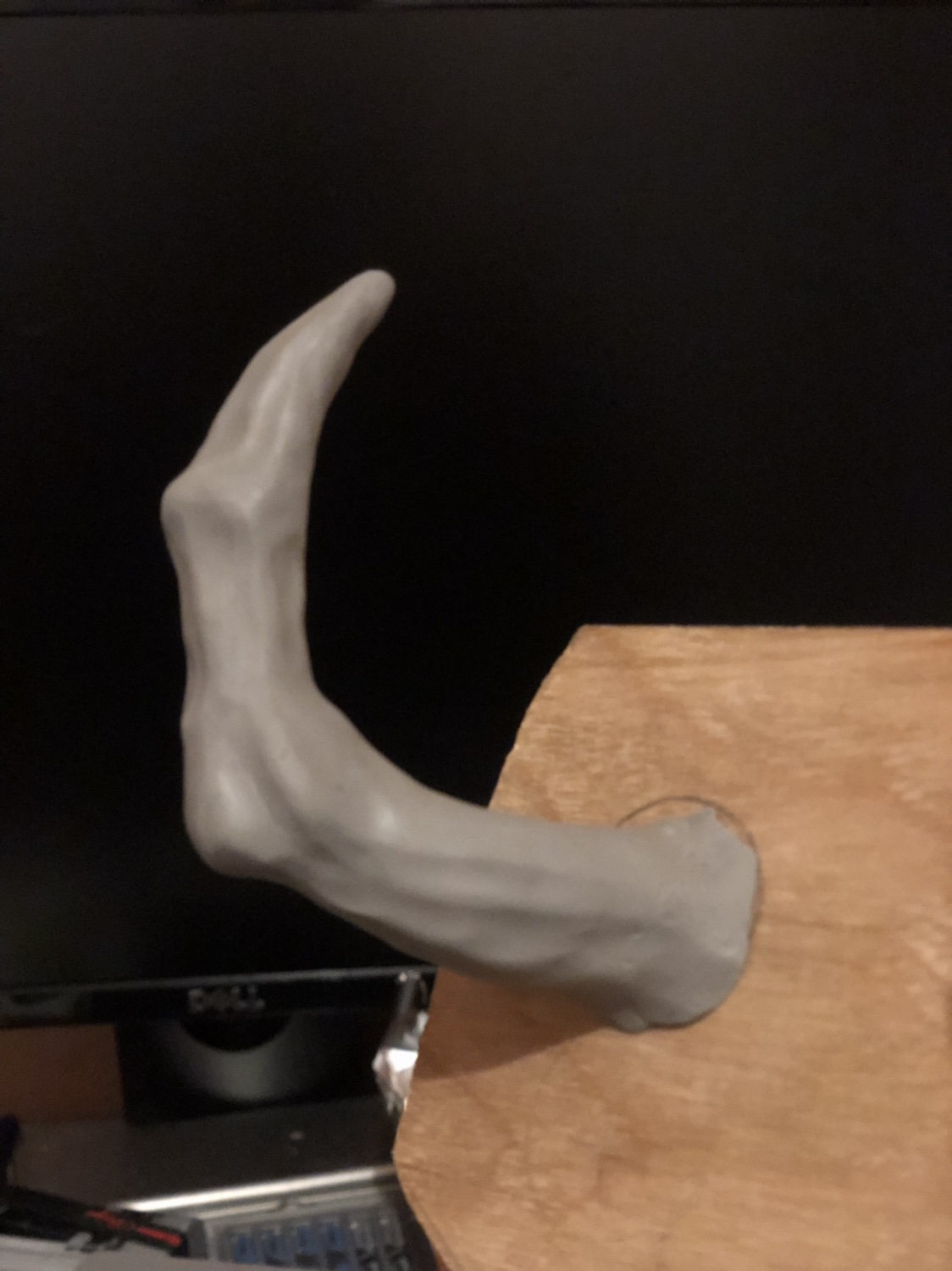 Got the rough details of the horns finished.
I let the saber rest on this, it held and was balanced. The width of the wood is 8 inches, and the widest space between outside horns is about 8.5 inches.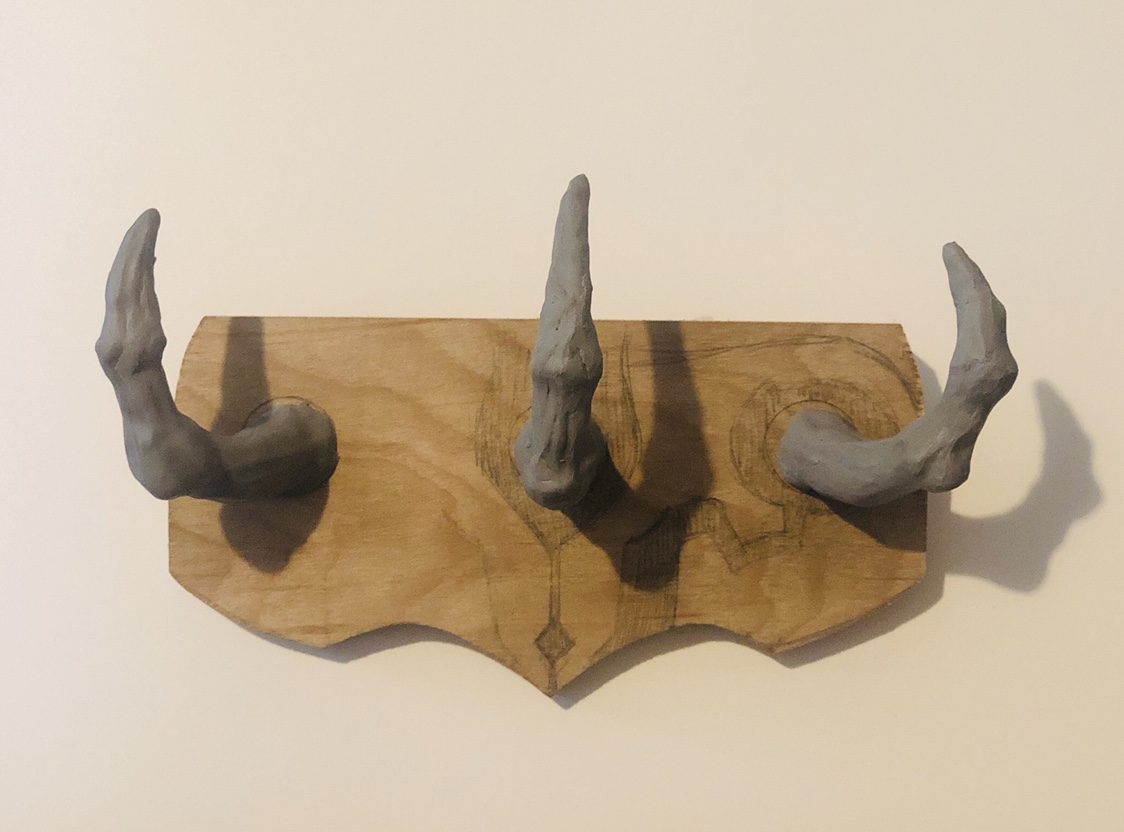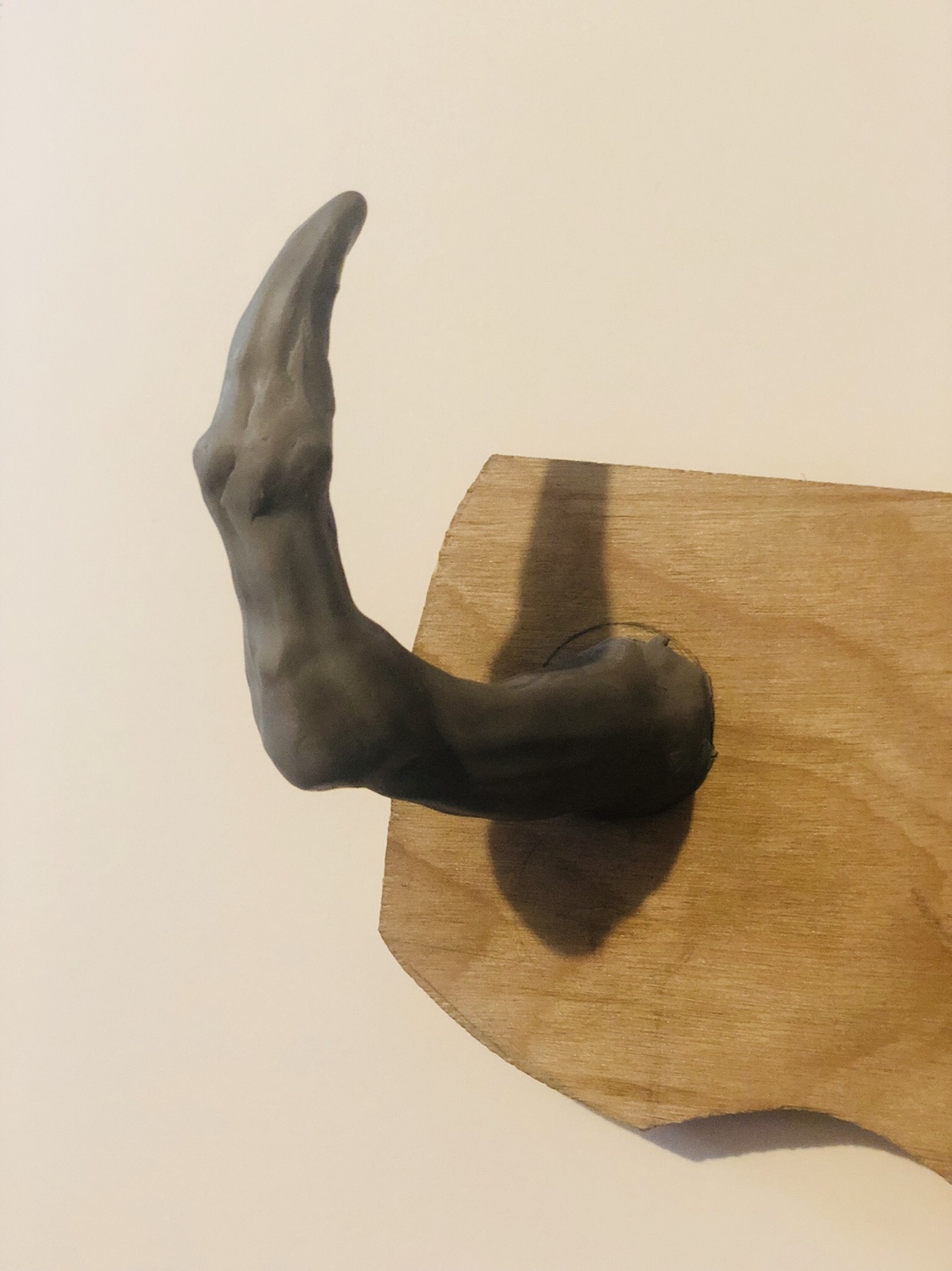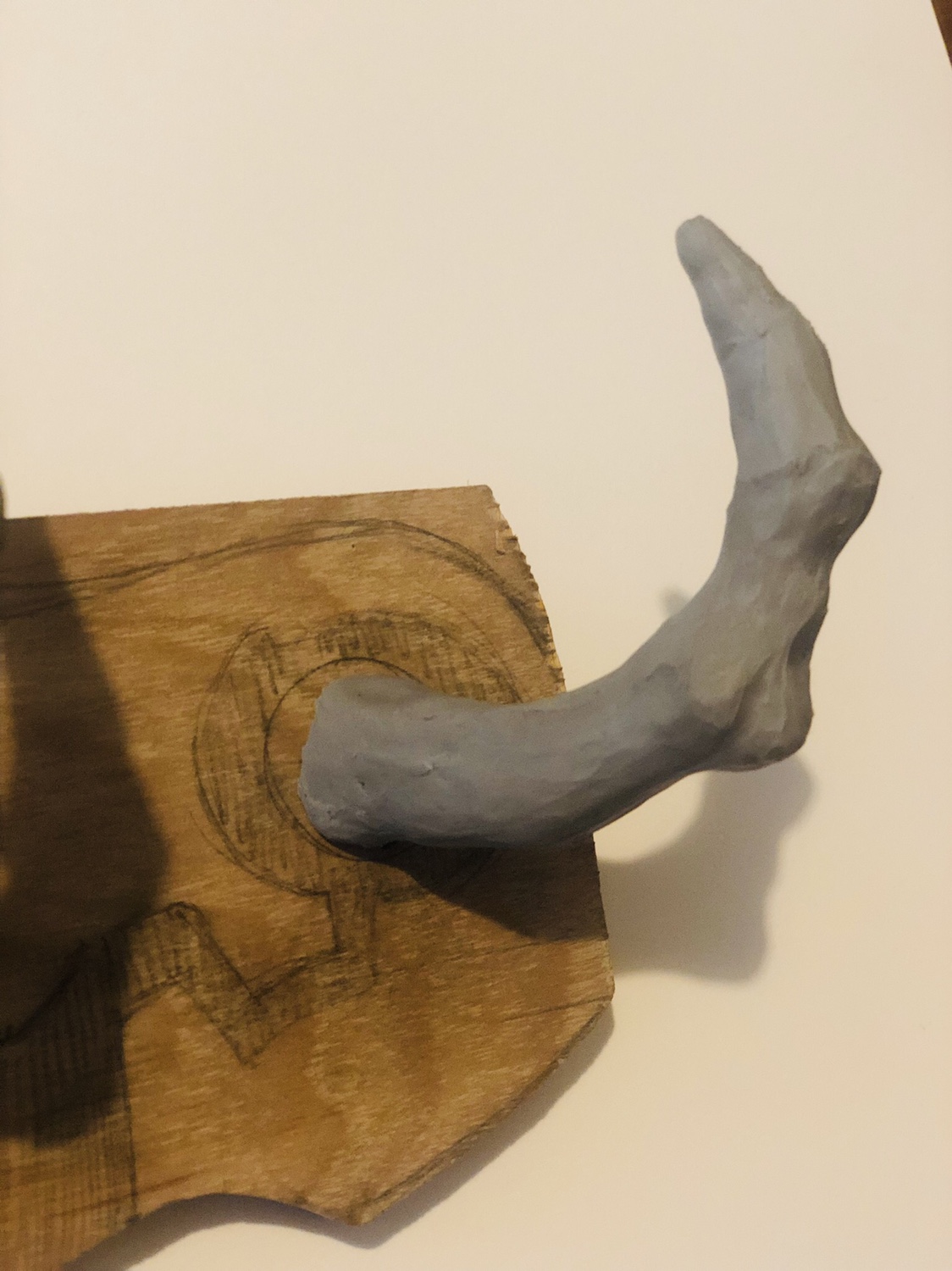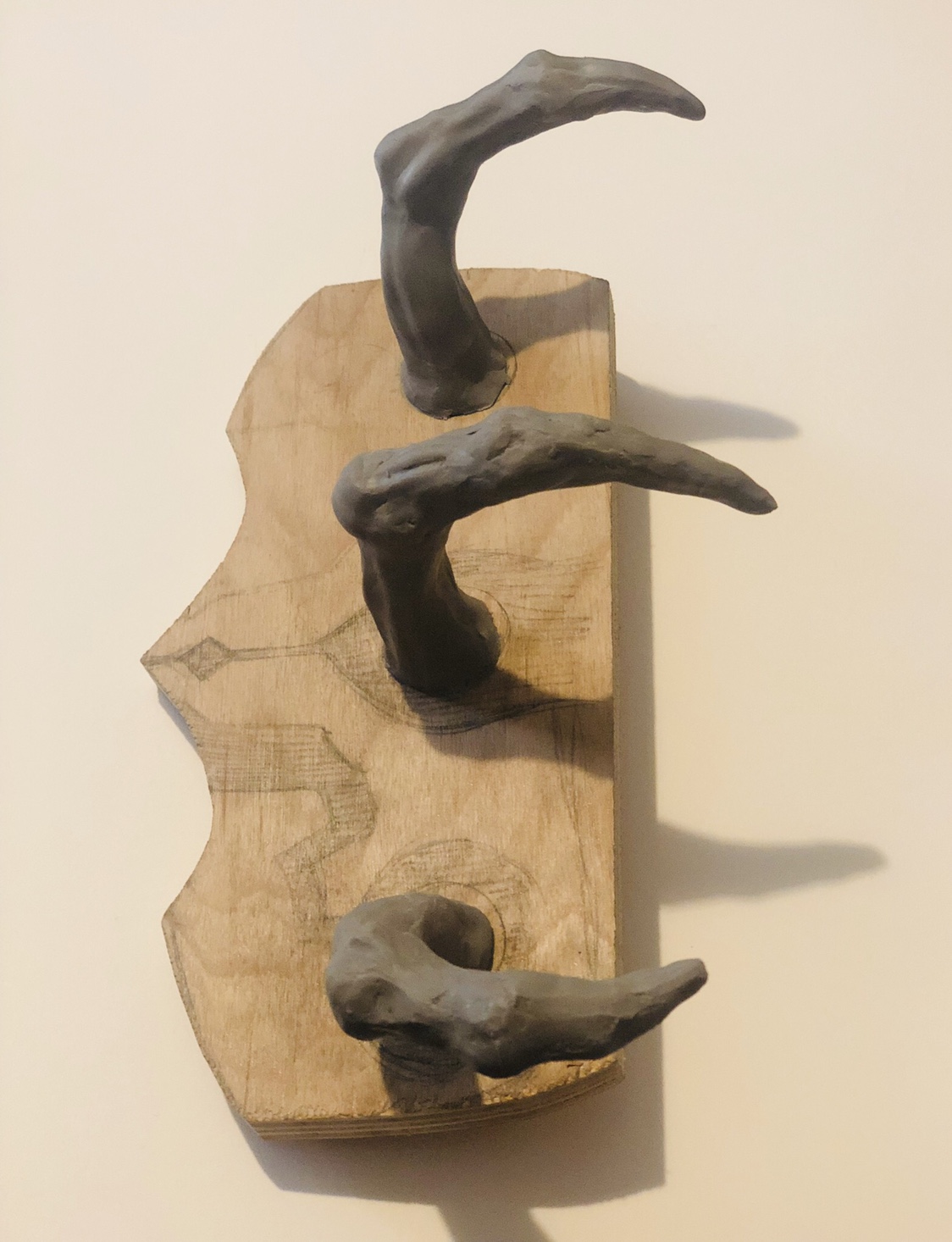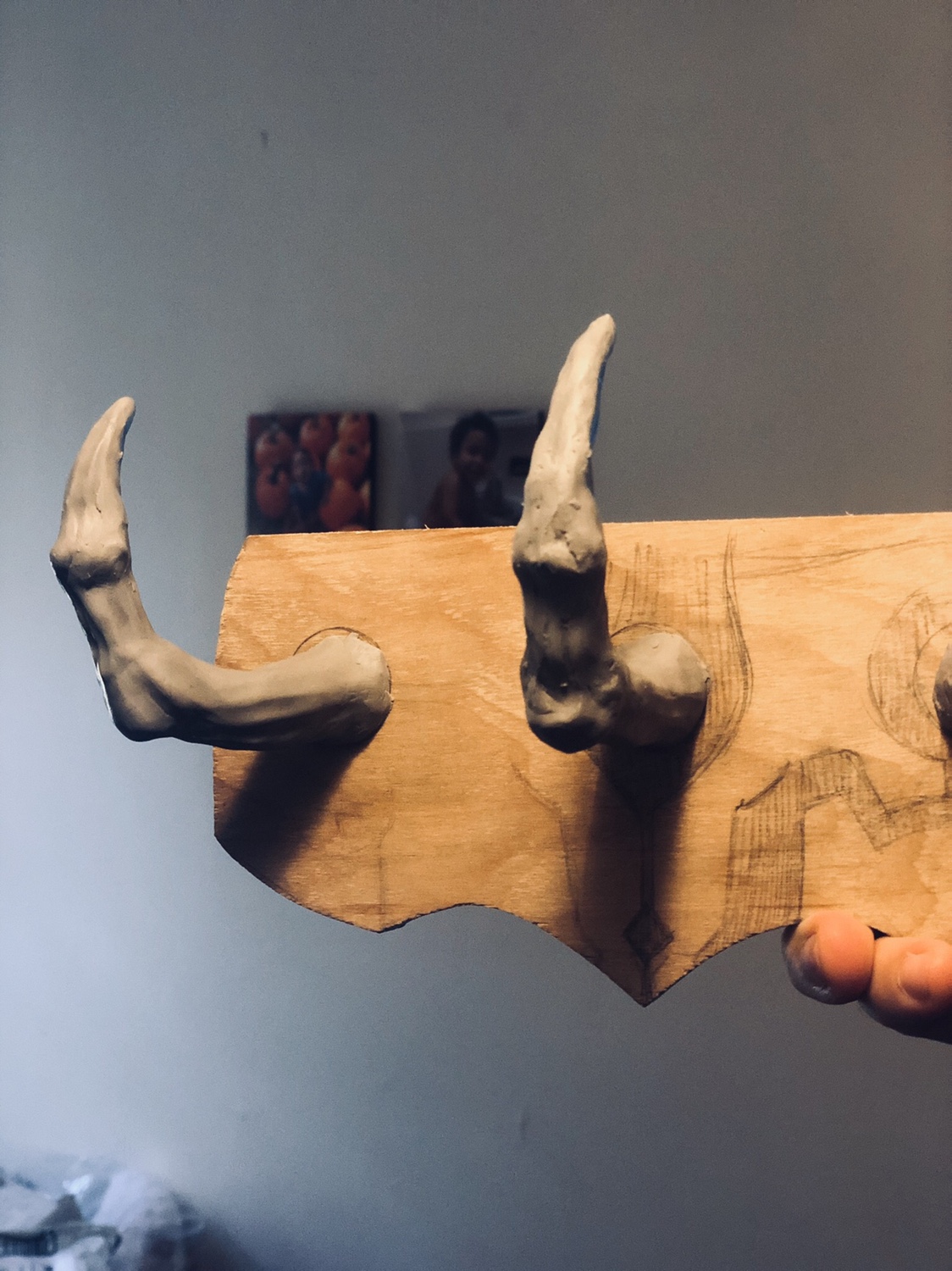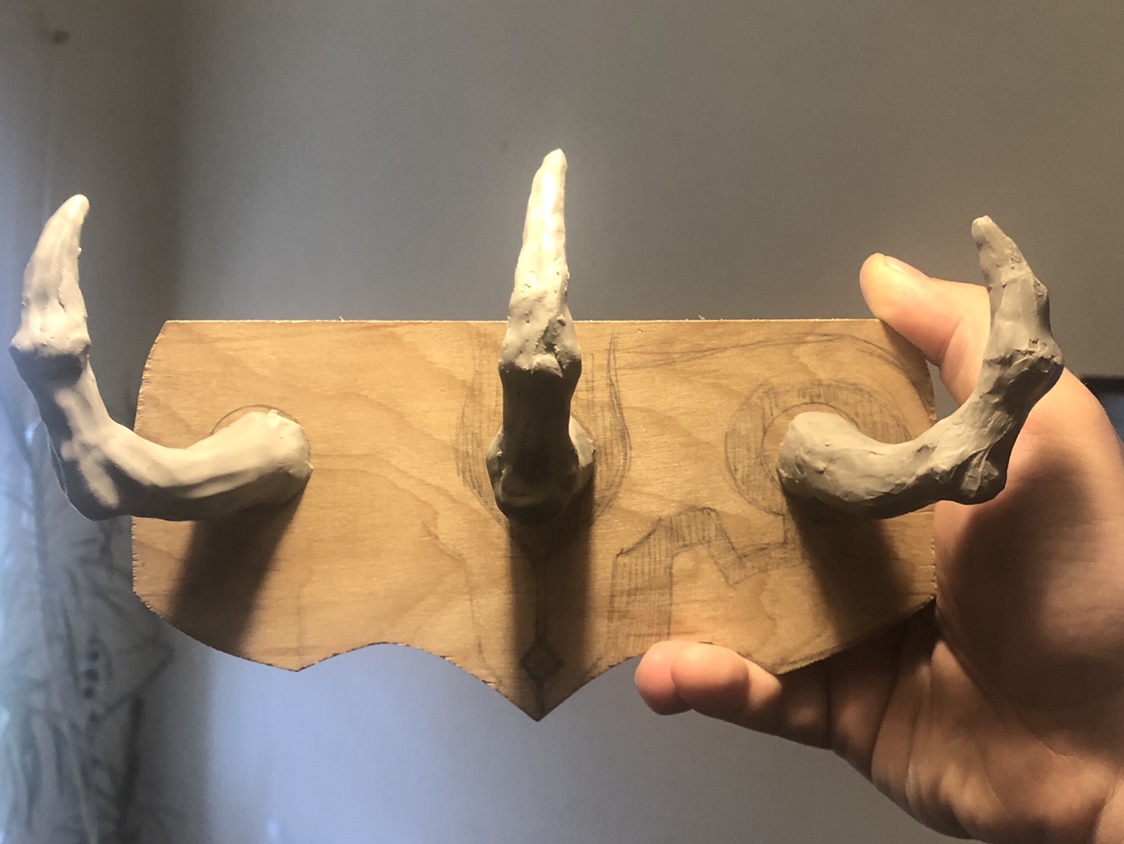 The plan now is to add some clay to the base and round it out a bit to mimic the shape of the forehead. Then I'm still not sure if the tattoos will just be carved in outlines of the design or fully recessed.
I'm also not sure of how to mold this exactly, I bought this Smooth-On 30 and was planning on taking it apart when it's finished and molding the horns and base as a 1-part mold then keeping everything together with screws.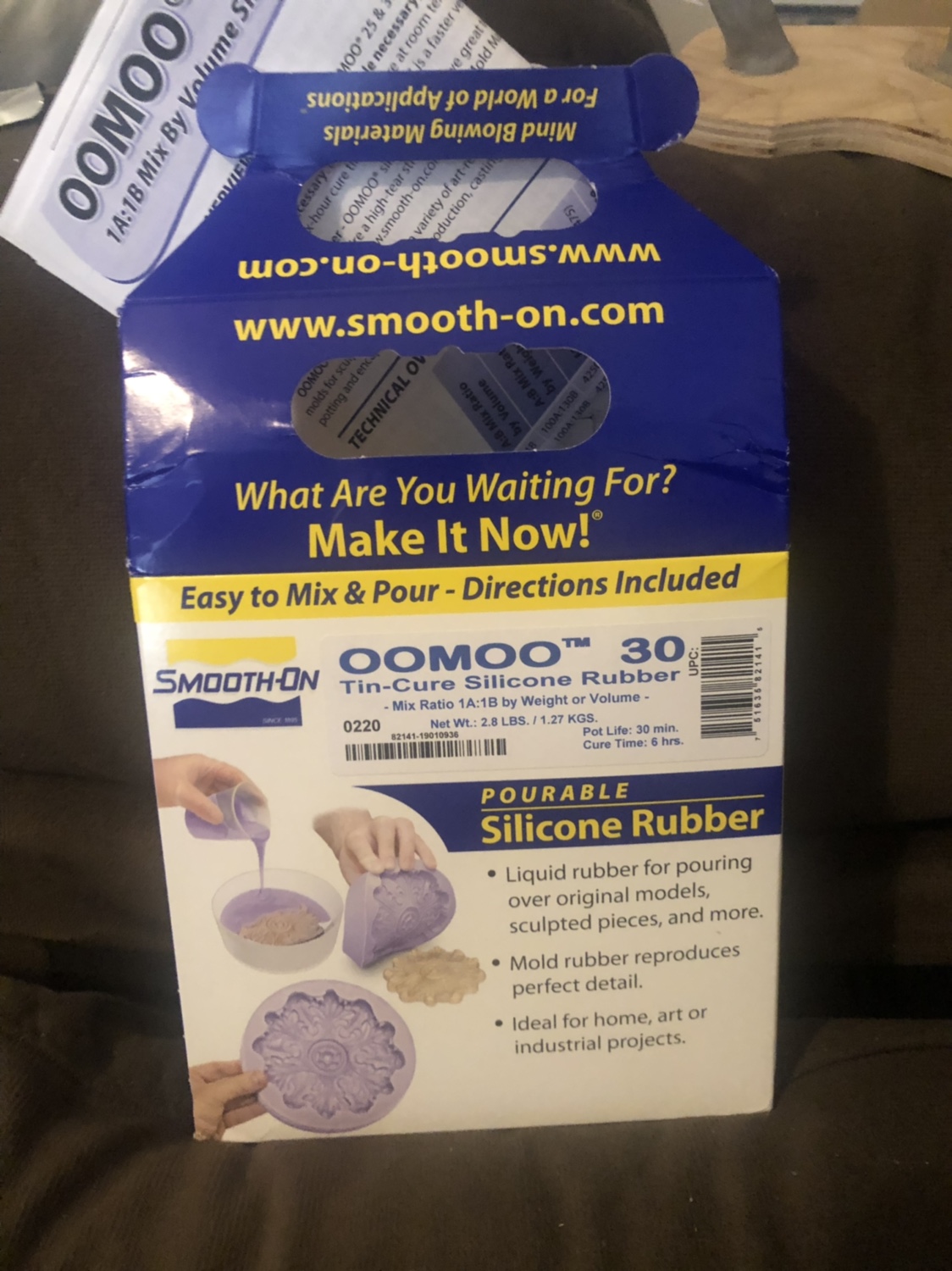 Would this be enough to hold the weight of the saber or should it be molded as one solid piece?
What kind of resin should I use, and is there a way for me to mold in reinforcements?
I appreciate any and all help in this! Thanks