I've started building my 1/72 TIE Advanced x1 and the Imperial contingent of my 1/144 Rogue One U-Wing set (TIE Striker and Imperial combat assault tanks). My hobby shop was out of both Tamiya rattle can Fine Surface Primer and Mr. Surfacer 1500, so I'm trying out a new product: Modo* MK-11 Surfacer (lacquer based). Because it's new to me I started out with just one of the tanks to make sure there were no issues. It dries exceedingly fast, and came out very grainy on my first try. I knocked the grainy dusty paint of with a soft stiff bristled brush and tried again with a little more thinner, a little less air pressure, and keeping the airbrush tip closer to the subject. This time I was very happy with the result, so I sprayed the other tank and the cockpit parts of the TIE Advanced and the Vader figure. Now that I have it dialed in, I'm really happy with the product. It builds up very evenly, covers very well, and does a great job of preserving fine details without building up in the cracks and corners.
The signature "taking a constitutional" Bandai figure pose...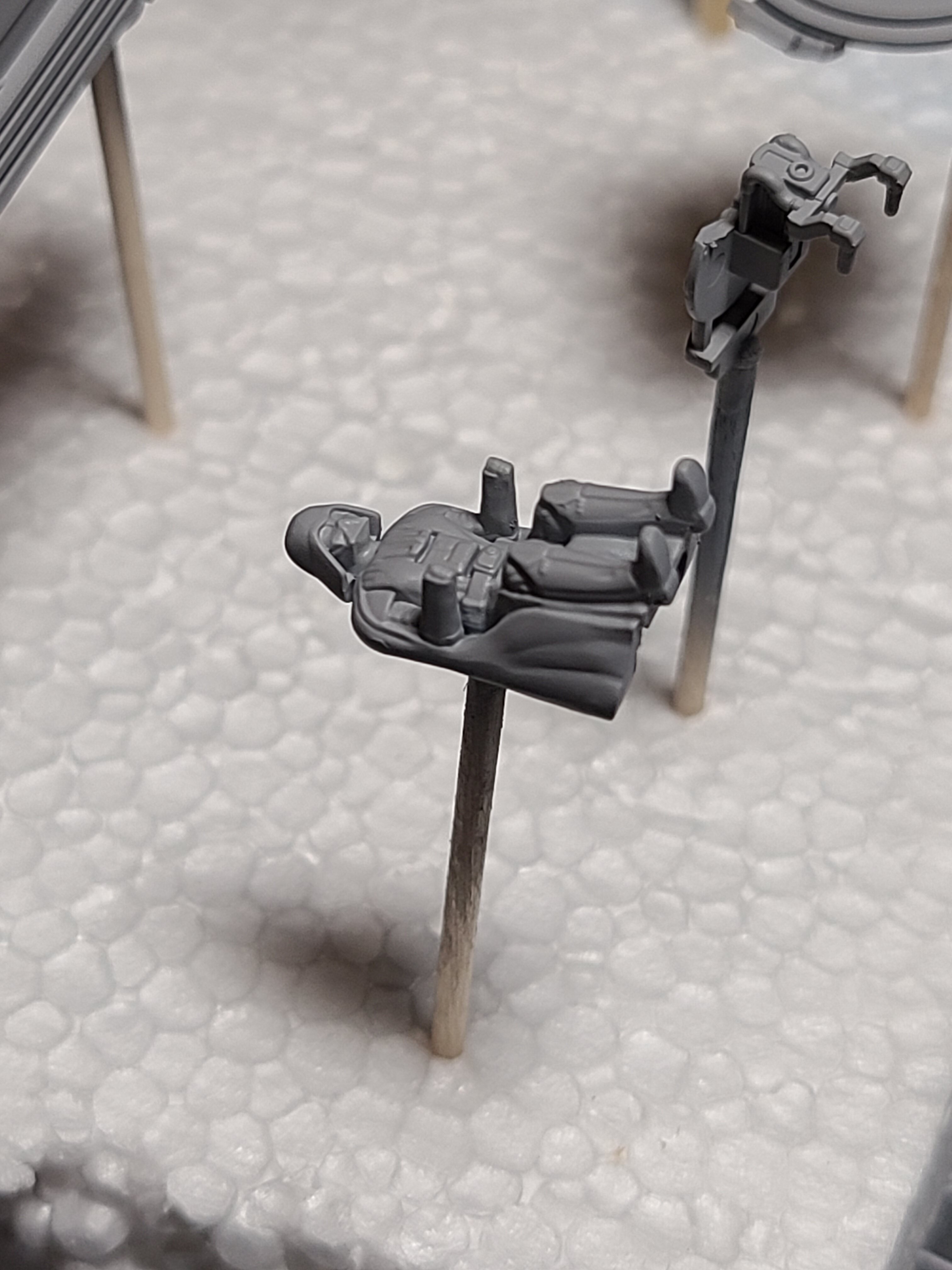 The Modo* MK-11 surfacer had no problems with the extremely fine details on the kyber cristal containers for the tanks.
Tanks also showing reat details.
Last edited: