This is a work in progress, only one side so far, some parts will be in the finished piece, others are just placeholders to check the scale.
All in aluminium so far, that could change as I continue, may use stainless for some specific parts.
The central hinge is a bought part.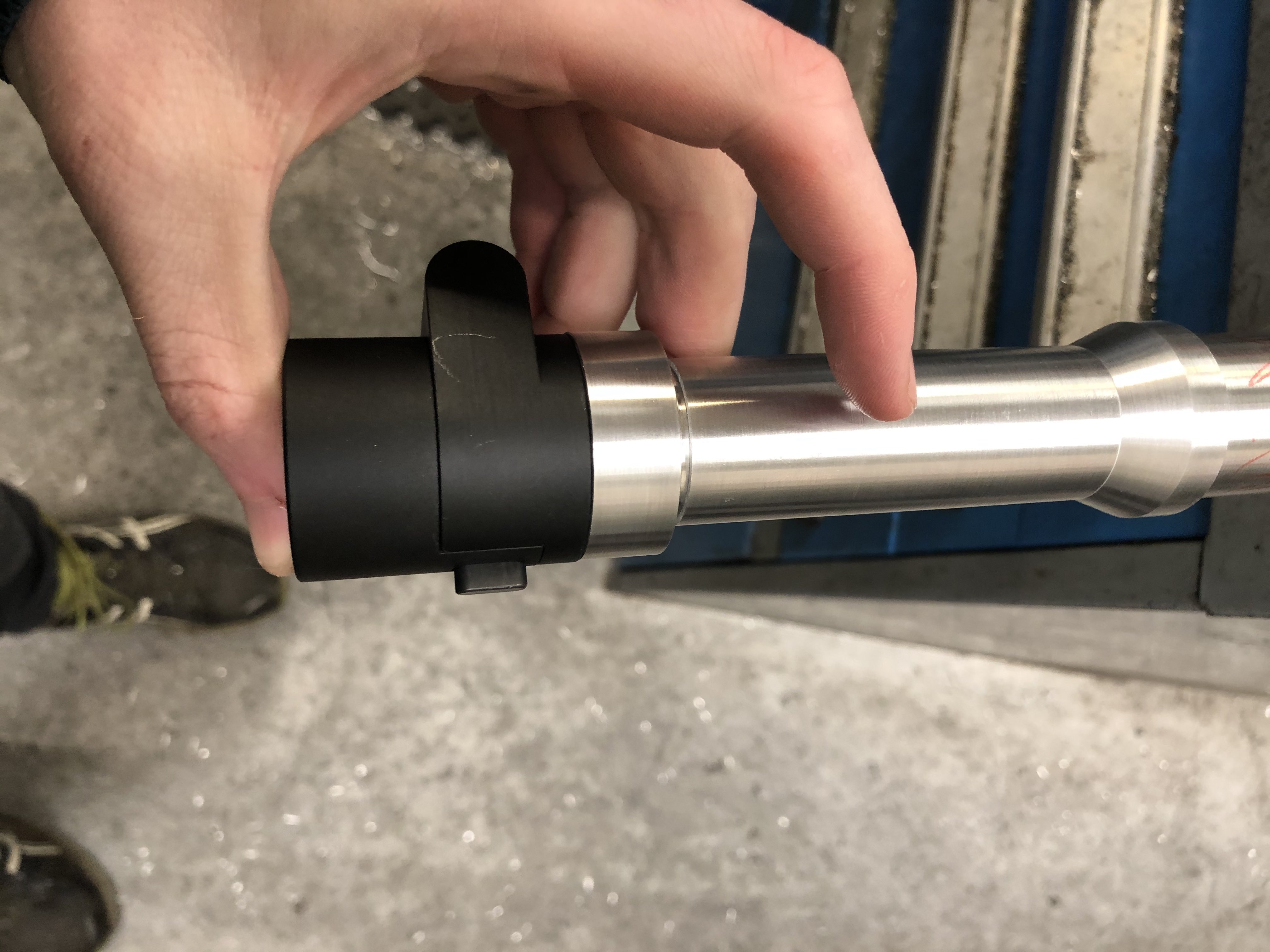 M10x1.5 threaded rod runs through the whole piece, the part that connects to the hinge is tap M10 to lock the thread rod. A nut at the other end keeps the whole together - the nut is temporary until I make the end parts.