Master Member
RPF PREMIUM MEMBER
Here are two builds I completed of the ESB Dagobah Hero Belt Hanger. One version is the production version, the other is the post production version that may have a different GRAFLEX top than what was used in the production of ESB.
The first version is built from a vintage GRAFLEX top and replica clamp & bottom, and has been weathered with grime to approximate the hilt's appearance after having been submerged in the "slimy mud hole" of the Dagobah bog.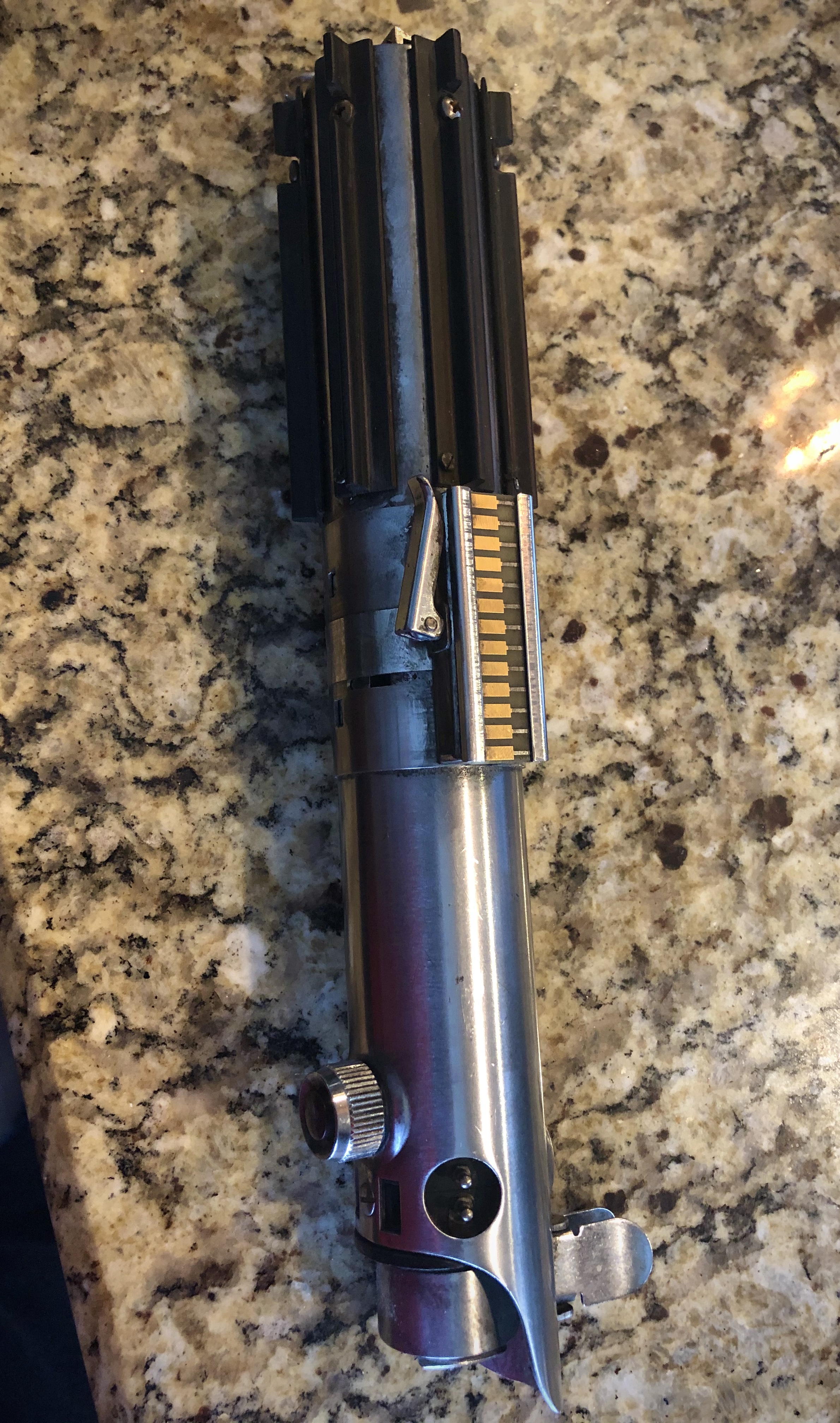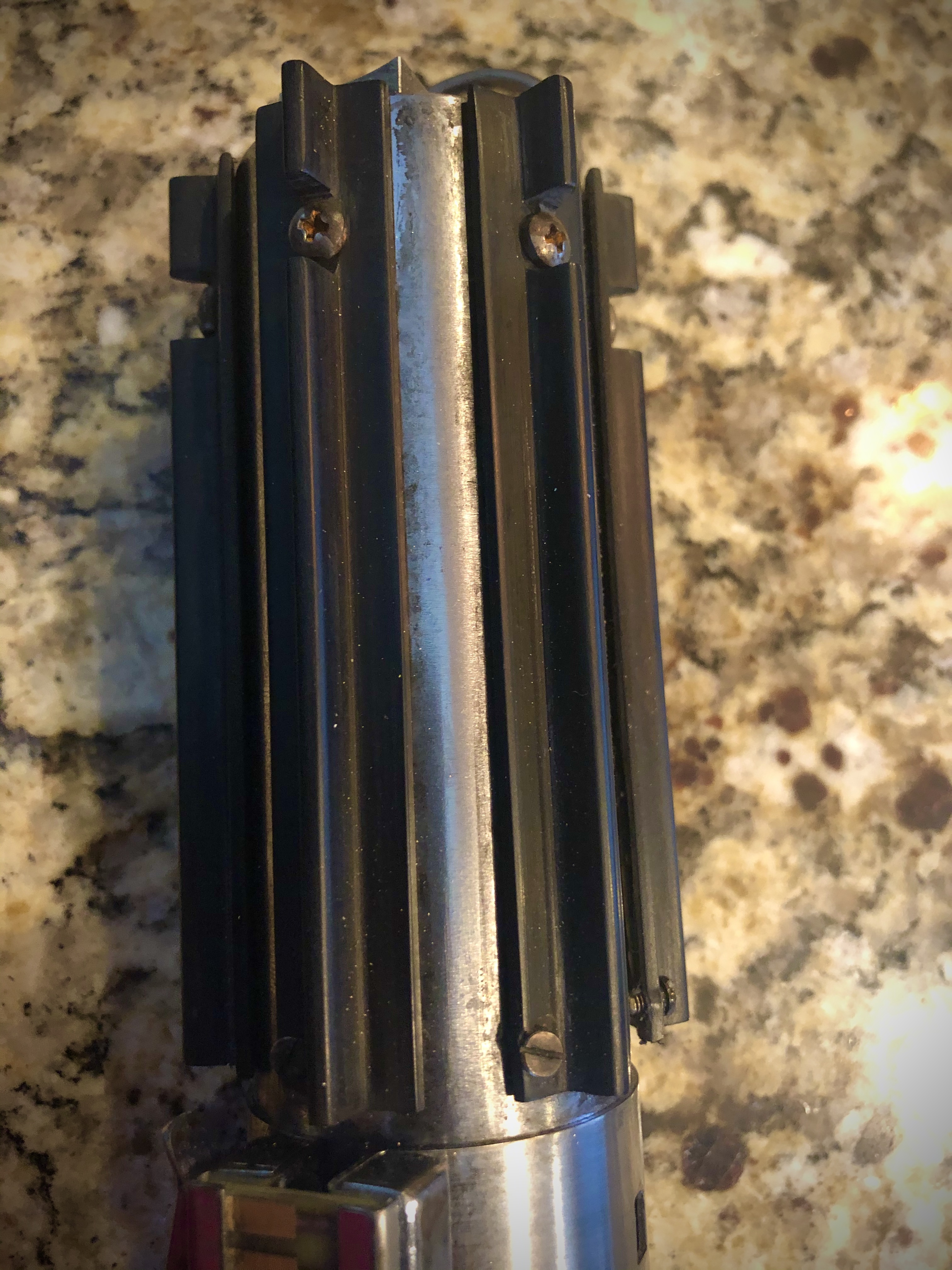 The second is a replica of what is most likely left of the Dagobah hero—the so-called
"Skywalker Ranch GRAFLEX"—
residing in the Lucasfilm Archives. This was made from a very shiny, all original, Folmer GRAFLEX.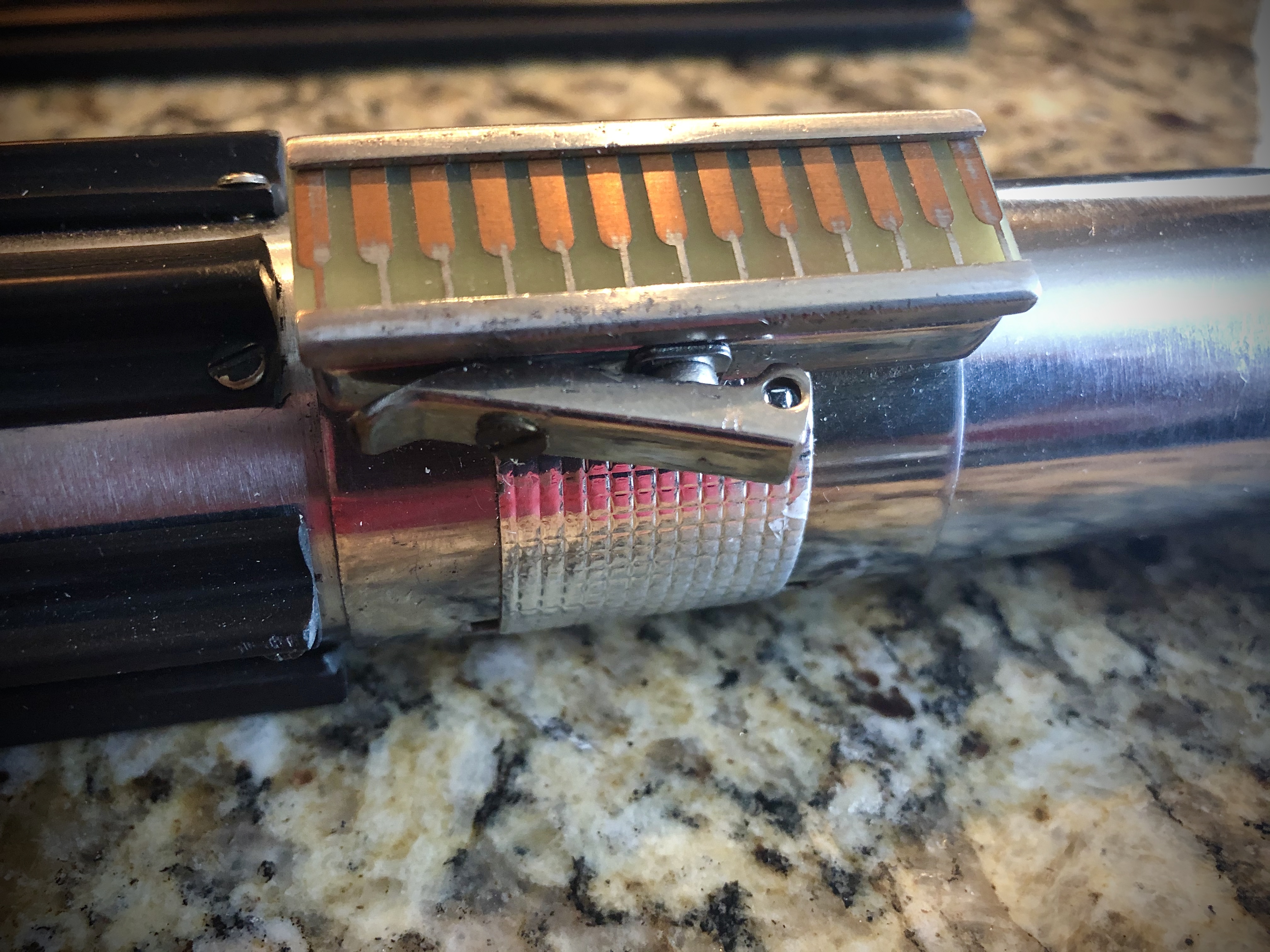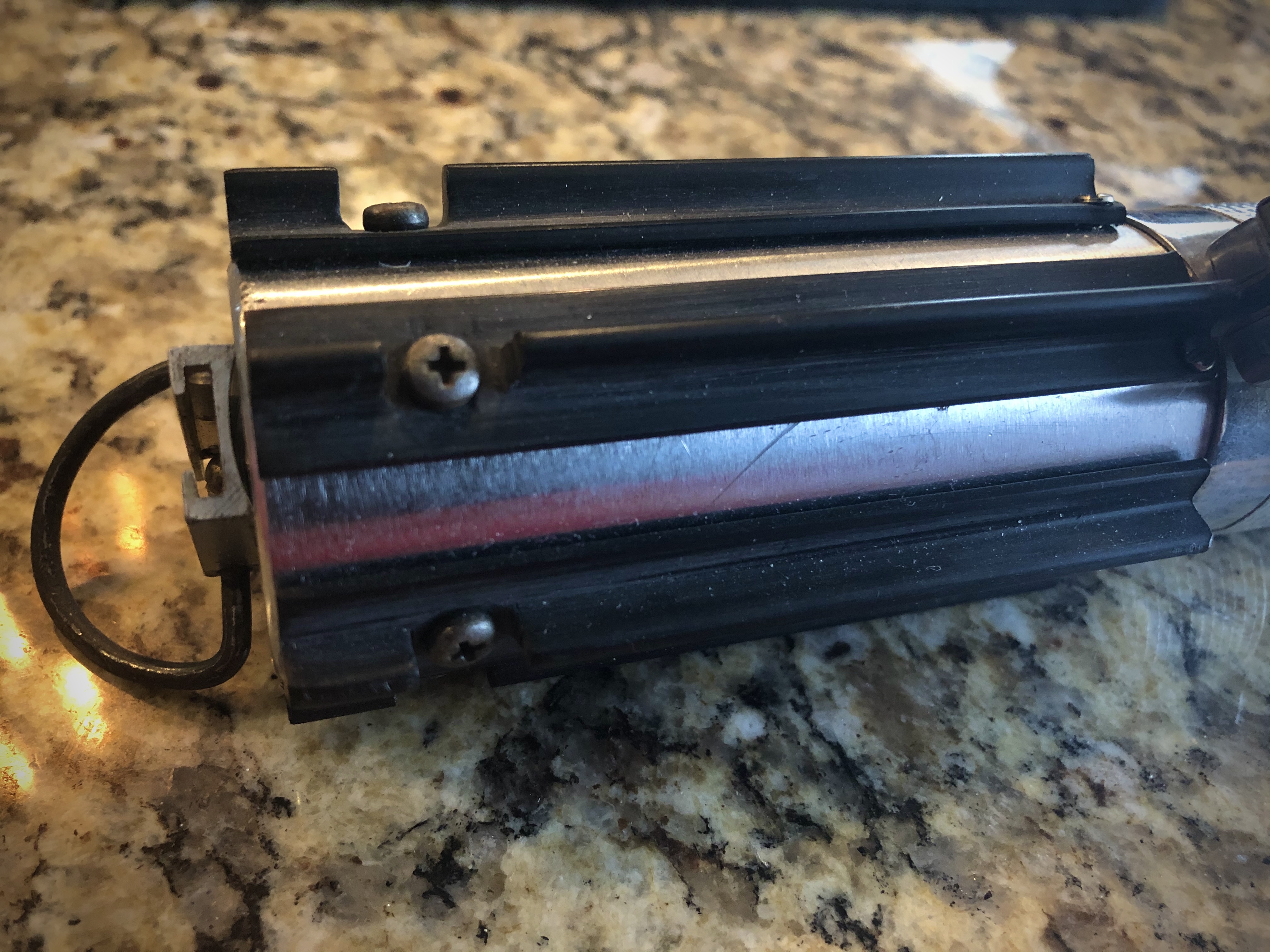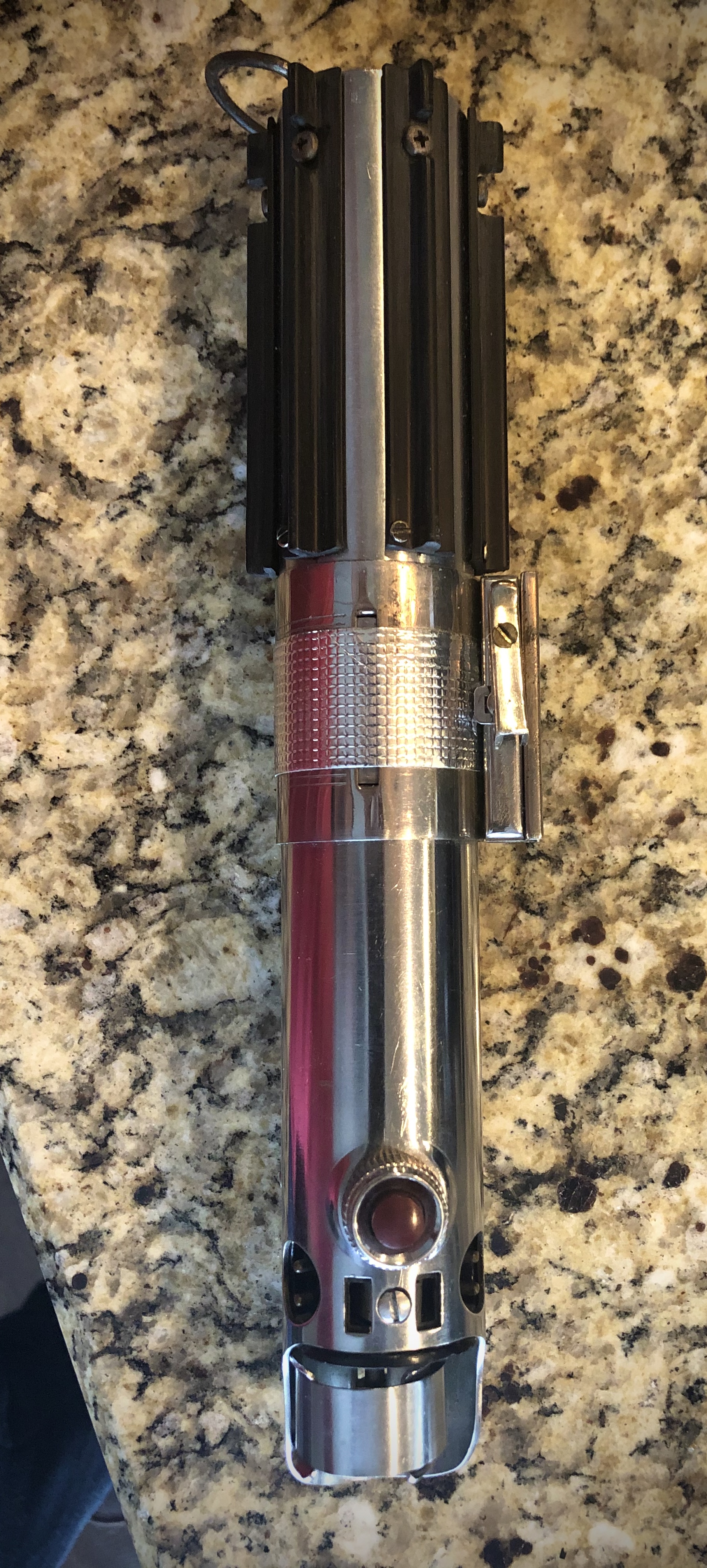 Last edited: